Today I have an article for you, which could also be called "from readers to readers" 🙂. Just to explain: during the time we have been living in Switzerland we have visited several zoos and animal parks, where not only children but also we adults have enjoyed ourselves. But of course, we haven't managed to visit all of them yet. And yet, I had planned to write an article about the best trips to see the animals in Switzerland. That's why I asked my readers on Facebook if they would be kind enough to send us tips on places we hadn't been to yet (and ideally with photos). And what followed was something absolutely incredible. Within a couple of hours, I received dozens of beautiful photos from zoos and animal parks from probably all over Switzerland, for which I thank from the bottom of my heart. And so, thanks to my readers, I have this article for you – the list of 20 best zoos and animal parks in Switzerland!
Map
To help you see if there's a zoo or animal park near you where you can enjoy a great day out, I've prepared an easy-to-view map with all 20 parks listed below.
Tierparkweg 1, 3005 Bern
Tierpark Bern is more of a nature park, a forest just outside the city center, where you will find mostly European animals with a few exceptions. Tierpark Bern includes not only the Dählhölzli Zoo but also the famous Bärenpark at Nygeggbrücke almost in the city center. From the zoo, it's about a 45-minute walk along the river.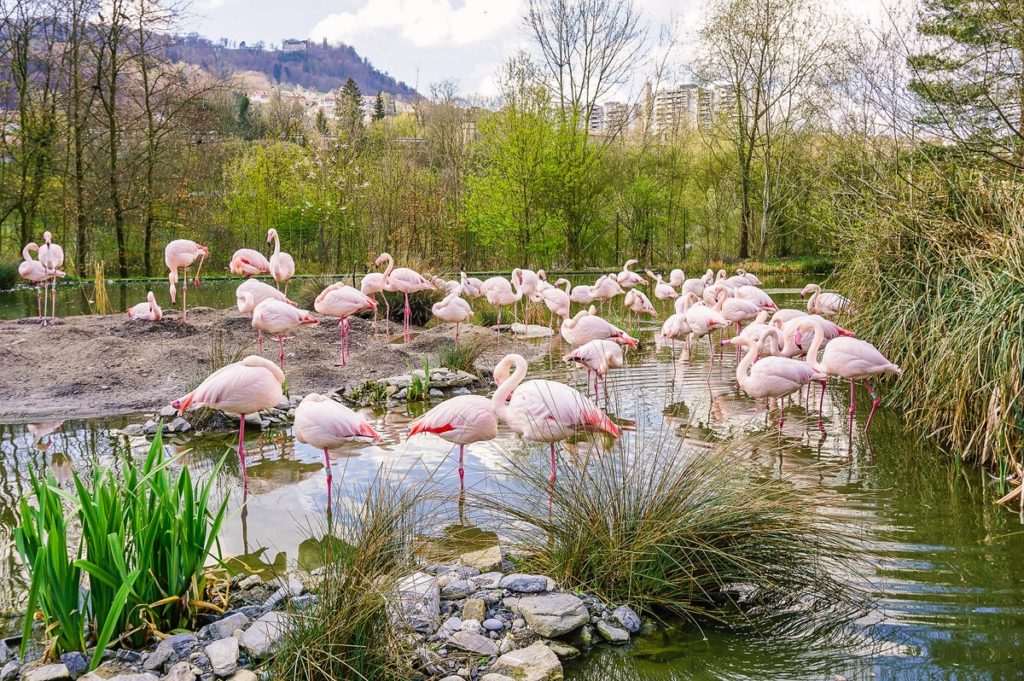 Binningerstrasse 40, 4054 Basel
A small but cosy zoo right in the heart of Basel. The main "highlight" of our visit was definitely the visit to the monkey pavilion with chimpanzees, orangutans, gorillas and other species.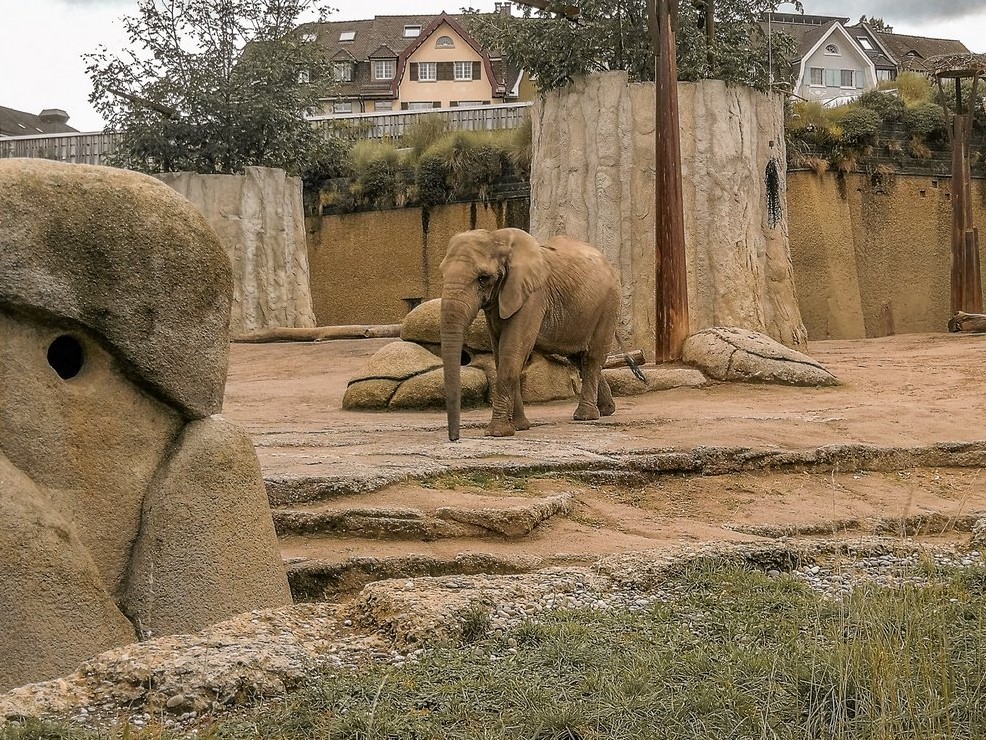 4900 Langenthal (Schützenstrasse).
To the east of the town centre, on the Hinterberg hill, there is a mini-zoo or wildlife preserve. Around 80 animals live in large free-range enclosures on an area of 30,000 square metres. Visitors can observe fallow deer, sika deer and wild boar, dwarf goats, donkeys and ponies in the wild.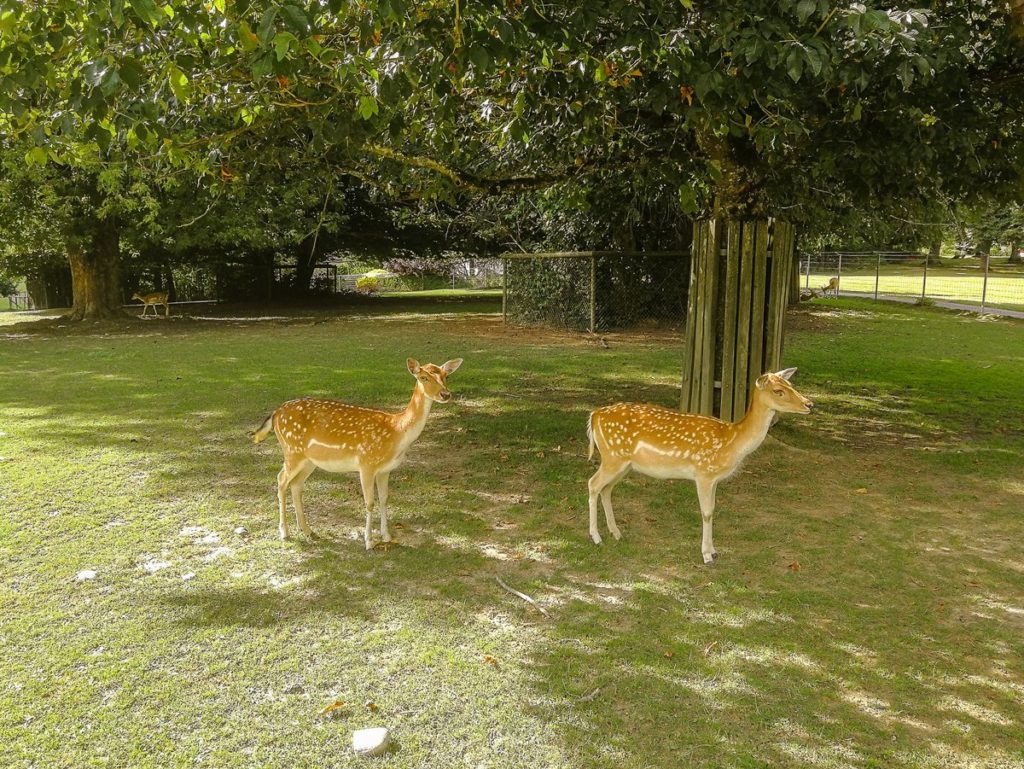 Krosenrain 12, 3283 Kallnach
A place where you can pet a llama, camel, donkeys, sheep or goats – and what's more! You can even follow them into the pen! – this is Johns kleine farm in Kallnach near Aarberg.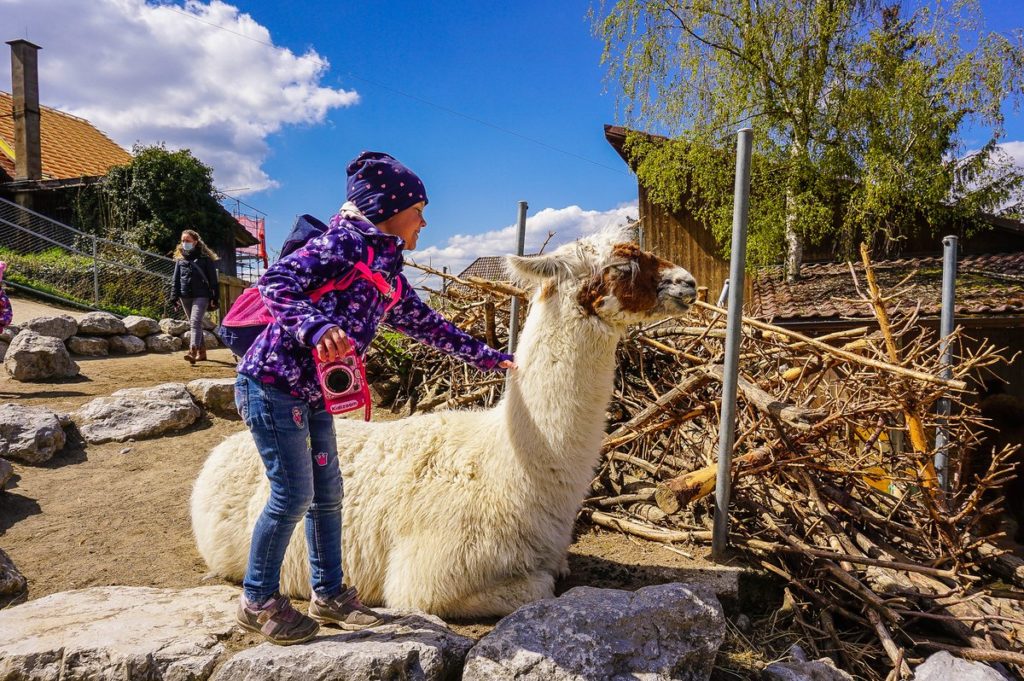 Eichackerweg 10, 2545 Selzach
Not far from Solothurn is the village of Altreu, which is famous for its unique heron colony. Here you can observe more than thirty pairs of white storks, which raise their young here every year in their natural habitat.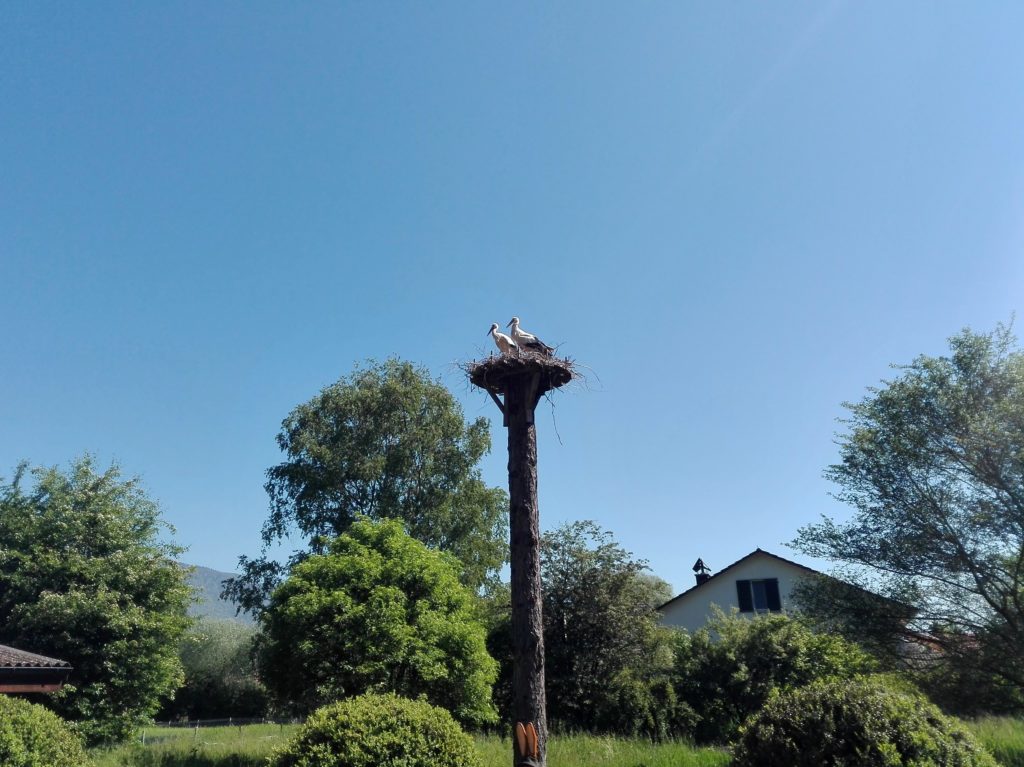 Moosmatte 1, 3210 Kerzers
The complex is divided into several parts, the main attraction is the Papiliorama pavilion with tropical butterflies. Here you can see up to 60 species of tropical butterflies. You can also take a walk in the Nocturama night pavilion, dedicated to animals active at night, or take the Jungle trek – a Central American jungle.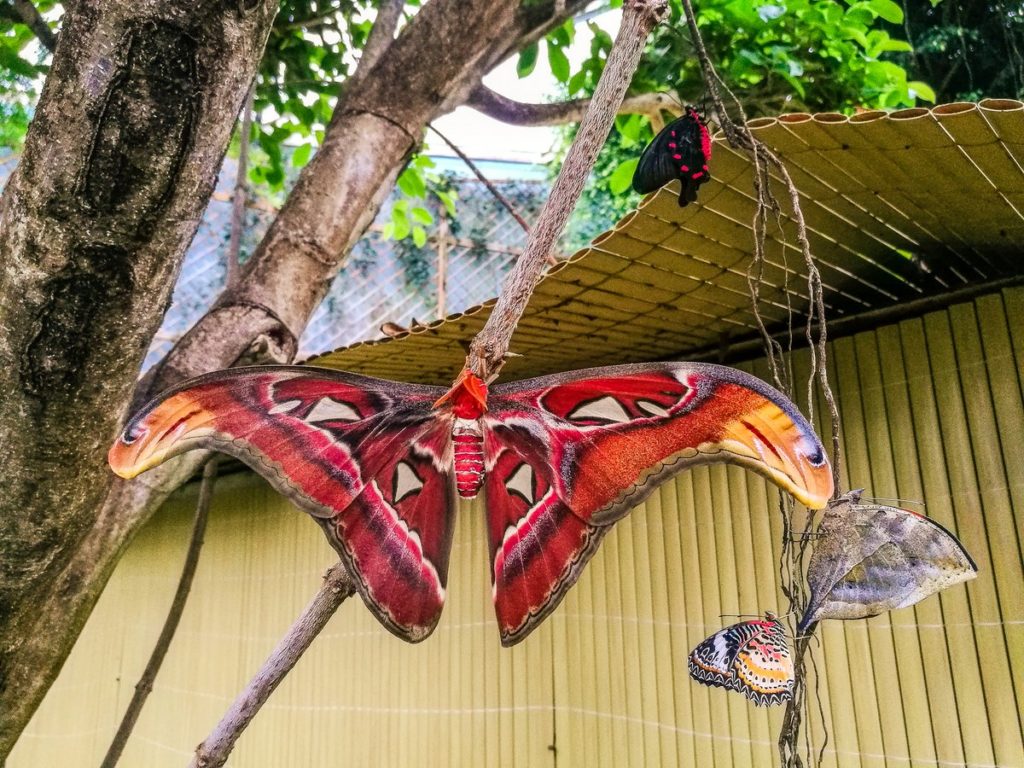 Route de Berne 144, 1010 Lausanne
Aquatis is the largest freshwater aquarium in Europe. It is an interesting mixture of aquarium and educational modern museum.
Zollhausstrasse 103, 2504 Biel
The hike through the Taubenloch gorge ends on the outskirts of Biel. In the forest park on the Bözingenberg hill (admission is free), you will find marmots, chamois, wild boar, deer, snowy owl, or dwarf goats.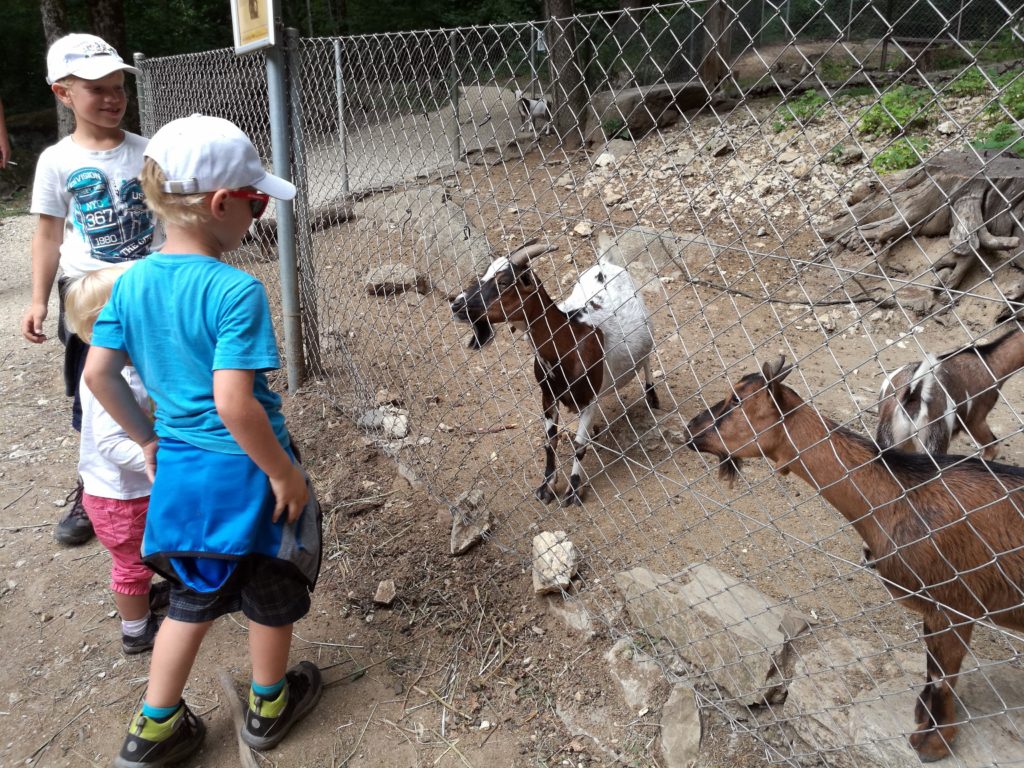 9. ZOO Zürich
Zürichbergstrasse 221, 8044 Zürich
Opened in 1929, the zoo offers visitors 380 species of animals in natural exhibits such as Australia, Masoala Rainforest and Kaeng Krachan Elephant Park. Reader Petra recommends this section in particular, especially at times when the elephants are bathing.
10. Knie's Kinderzoo, Rapperswil
Oberseestrasse 36, 8640 Rapperswil-Jona
This is where the animals of the Swiss National Circus Knie spend the winter months while the circus takes a break from touring. Giraffes, elephants, camels, cheetahs and sea lions are the attractions of this zoo, which reviews say you can walk through in an hour. Kids can pet and feed the animals, as well as ride a camel or elephant.
11. Natur- und Tierpark Goldau
Parkstrasse 40, 6410 Goldau
The Natur- und Tierpark Goldau in the picturesque mountain landscape is one of six scientifically managed zoos in Switzerland. It is located in an area that was devastated by the Goldau landslide in 1806. The 42-hectare park is home to more than 100 native and European animal species.
12. Walter Zoo, Gossau
Neuchlen 200, 9200 Gossau
This zoo in the canton of Sankt Gallen is the largest zoo in eastern Switzerland with more than 900 animals from around 130 different species from all over the world. You can see the animals up close and children can ride camels and ponies.
13. Zoo du Bois du Petit-Château, La Chaux-de-Fonds
Rue Alexis-Marie-Piaget 82, 2300 La Chaux-de-Fonds
Renata recommends visiting the park in the summer season, where you can use the children's paddling pool and there is also a picnic area. Admission is free, unfortunately the cafe is under renovation for now.
14. ZOO Hasel
Hasel 115, 5236 Remigen
Reader Lucie recommends this zoo. Even though it's tiny, it's still interesting for children because most of the animals can be fed from your hand.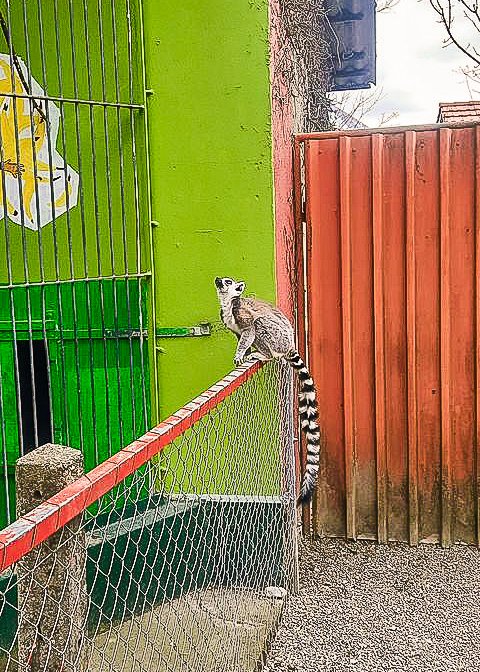 15. Zoo et piscine des Marécottes
Les Combasses 3, 1923 Marécottes
Tereza is going there with her children – as soon as she visits, she will definitely send some photos 🙂 You should definitely go there too because it is the highest zoo in Europe (located at an altitude of 1100 meters) and covers an area of 35 000 m2. Here you will get close to bears, lynx, foxes, deer or marmots, and many other representatives of the 150 species that live or have lived in the Alps in an authentic environment.
16. Wildpark Brienz
Talstrasse 57, 3855 Brienz
Another Tereza, recommends this small animal park, where they have a few animals, but anyone who likes ibex will love it there.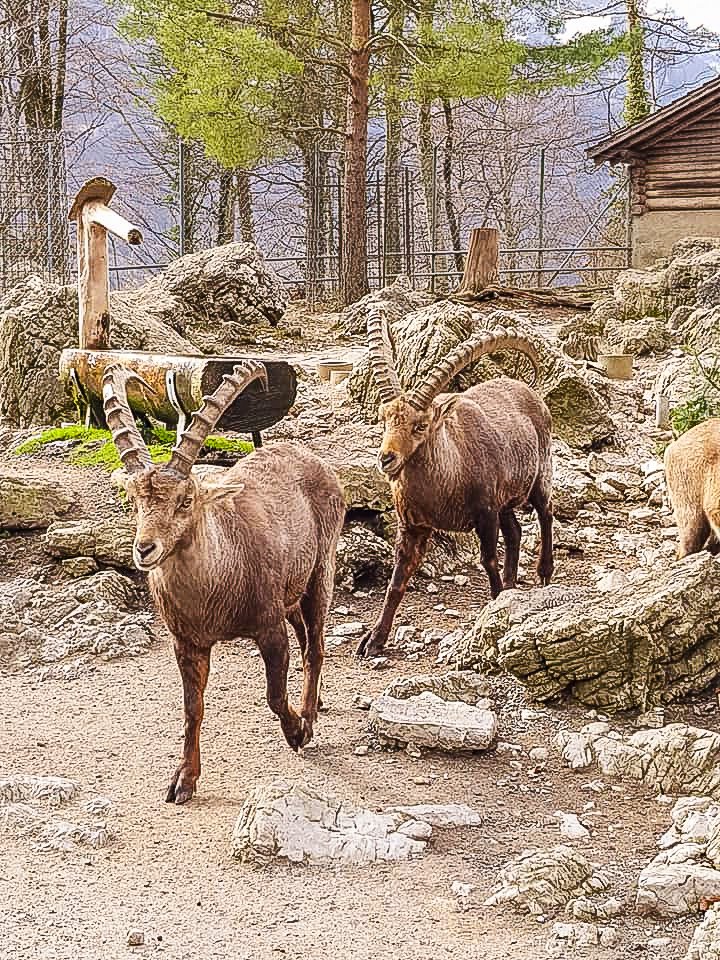 17. Wildnispark Zürich Langenberg
8135 Langnau am Albis
This is said to be a wonderful park for families living in the Zurich area. Admission is free.
Route des Cullayes 7, 1077 Servion
As the name suggests, Tropiquarium is dedicated to tropical flora and fauna and specializes in the conservation of endangered species such as Cape penguins, giant Galapagos tortoises, Siamese crocodiles, and the stars of the park: the Komodo dragons. In the adjacent zoo, you will see wolves, bears, and kangaroos.
19. Wildpark Peter und Paul, St. Gallen
Kirchlistrasse 92, 9010 St. Gallen
The Peter und Paul Wildpark is located in St. Gallen, and the park's various sites offer beautiful views of the Thurgau canton, Lake Constance, southern Germany, Vorarlberg, and Alpstein. In their natural habitat, you can see red deer, sika deer, fallow deer, chamois, ibex, marmots, wild boar, lynx, and wild cats. The dominant feature of the game preserve is the ibex rocks, as you can see in the photos by Lucie. The paths in the Wildpark are wheelchair accessible and admission is free.
20. Wildpark Bruderhaus Winterthur
Bruderhausstrasse 1, 8400 Winterthur
Founded in 1890, the Wildpark Bruderhaus is home to 80 animals of eight species. Admission is free and you can see lynx, wolves, moufflons or Przewalski's horses.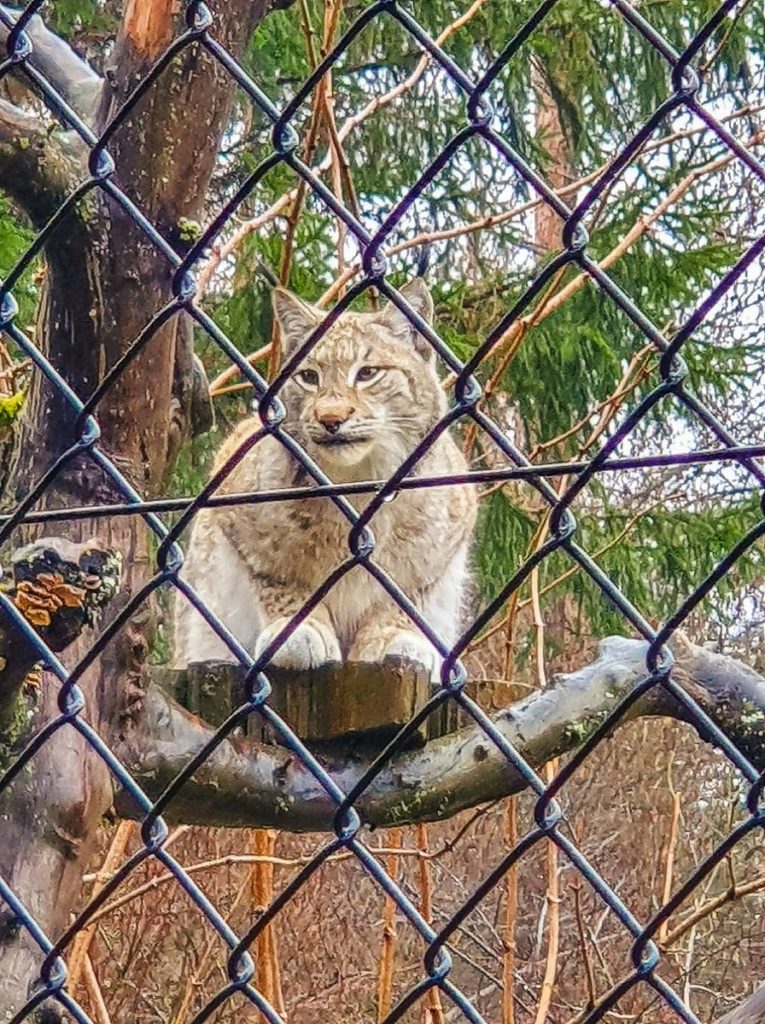 Once again I would like to thank everyone who contributed to this article with their tips, comments and photos