It's not the first time I've been tipped off to a nice trip by local friends. This time, thanks to Martina, I went with her and our daughters on a magical journey to nearby Wolfwil. The local forest has a 2,5 long trail full of games, puzzles, and riddles completed with magical characters of elves, fairies, and gnomes.
Arrival to Wolfwil
By car: enter Elfen und Wichtelweg Wolfwil into Google navigation/map. Take the A1 motorway, take the Oensingen exit, and continue toward Murgenthal/Kestenholz. After Kestenholz, continue along Wolfwilstrasse, then turn left onto Schlatthof (here you can see the sign for Elfen & Wichtelweg). Drive past the farmhouse and arrive at the parking lot of the Schützenhaus.
By public transport: from Oberbuchsiten station, take bus line 126, or from Oensingen, take line 127 to the stop Wolfwil, Schulhaus. It is about a 10-minute walk (850 m) to the trailhead.
Opening hours
The route is open from 1 May to 1 November and is free of charge.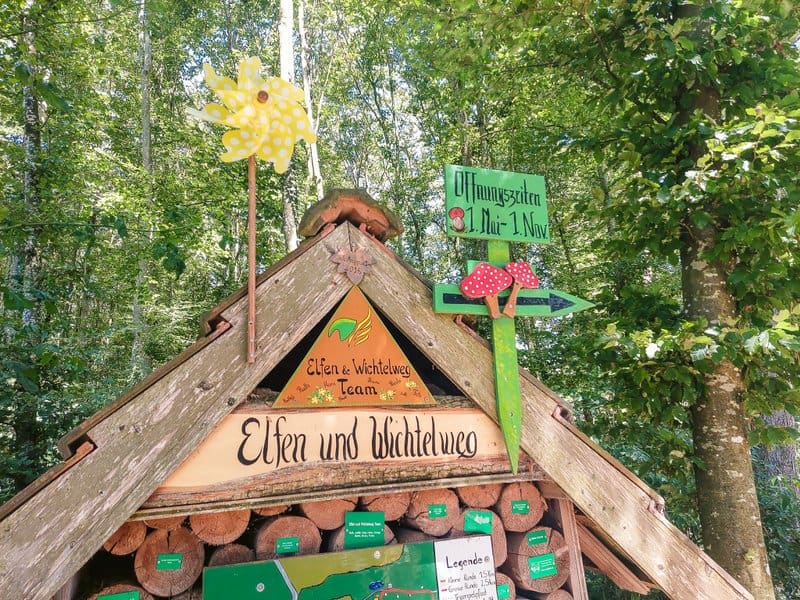 Start of the route
The route has two loops, one shorter (1.5 km) and the other longer (2.5 km). At the beginning of the trail, you can take a map and a small gift for each child who goes with you. The whole trail is free, but at the last stop, there is a box for voluntary donations (only cash donations are possible, it's a pity there is no option to pay via Twint).
Elfen- und Wichtelweg trail
Each of the 18 stations is carefully designed – here you will find motor activities, puzzles, riddles…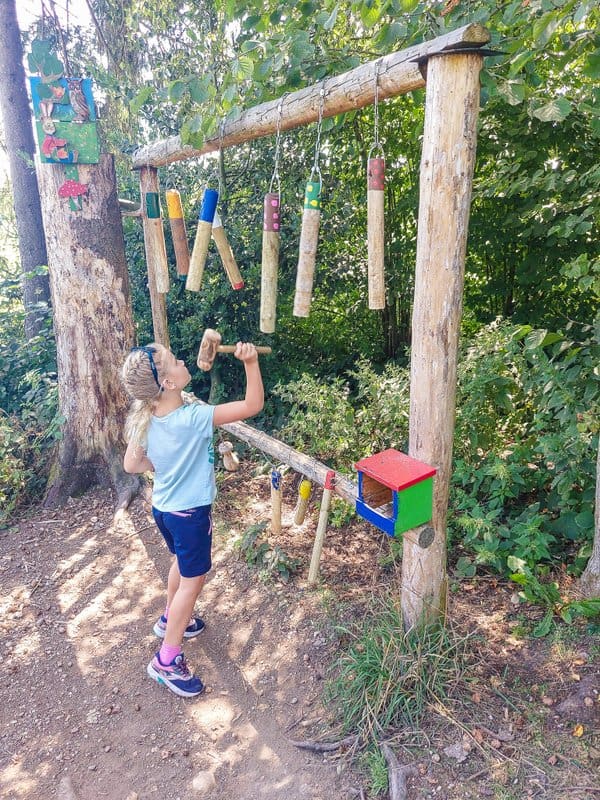 …but also figures of elves and their elaborate houses.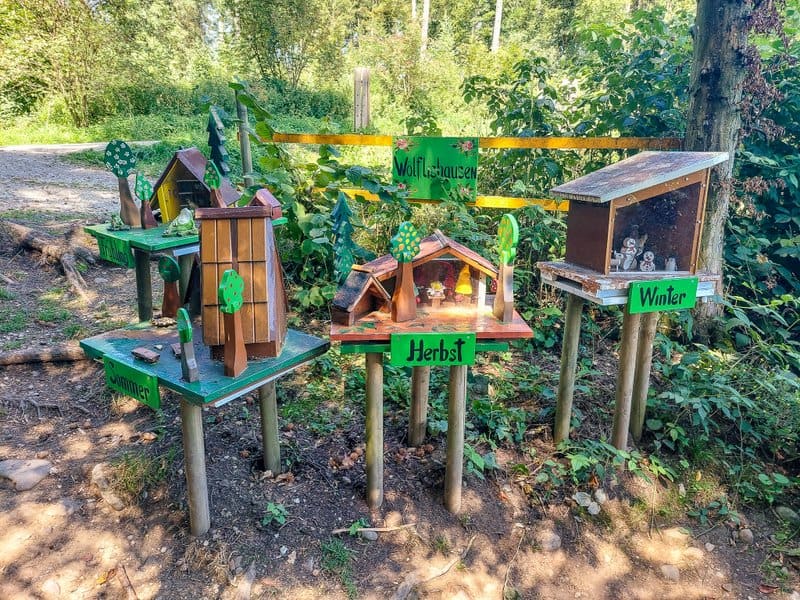 Summary
You can see that the Elfen- und Wichtelweg is designed and crafted with love. In my opinion, it is interesting for kindergarten and younger school-age children. It is an excellent place for a school trip. We did the longer 2,5 km route and spent over 2 hours in the forest. We might have spent even more time if we had perhaps added a barbecue at one of the two barbecue spots available along the trail.