It's not even a year since I posted our holiday photos from the Greek island of Zakynthos. This time we decided to spend our holiday on North Cyprus. This destination doesn't appear in travel agencies' catalogs as often as its southern neighbor, but it´s definitely worth visiting.
I do not want to advertise the travel agency, but I must immodestly admit that we chose really well (accommodation, food, sea, service – all in was fabulous) and I fell in love with North Cyprus 🙂
As usual, we didn´t just stay in a hotel resort, but we rented a car, so we could explore the beauty of the northern part of the island.
1. Salamis – ancient excavations 
Who is expecting crowds of tourists will be pleasantly surprised –  we could count on the fingers of one hand the visitors of the vast area. Oasis of calm compared e.g. excavations in the Turkish Ephesus or Rome. Which in turn is a bit shame because so nice place is definitely worth visiting. Additionally, you can finish a nice tour by bathing in the azure sea near the historical monument.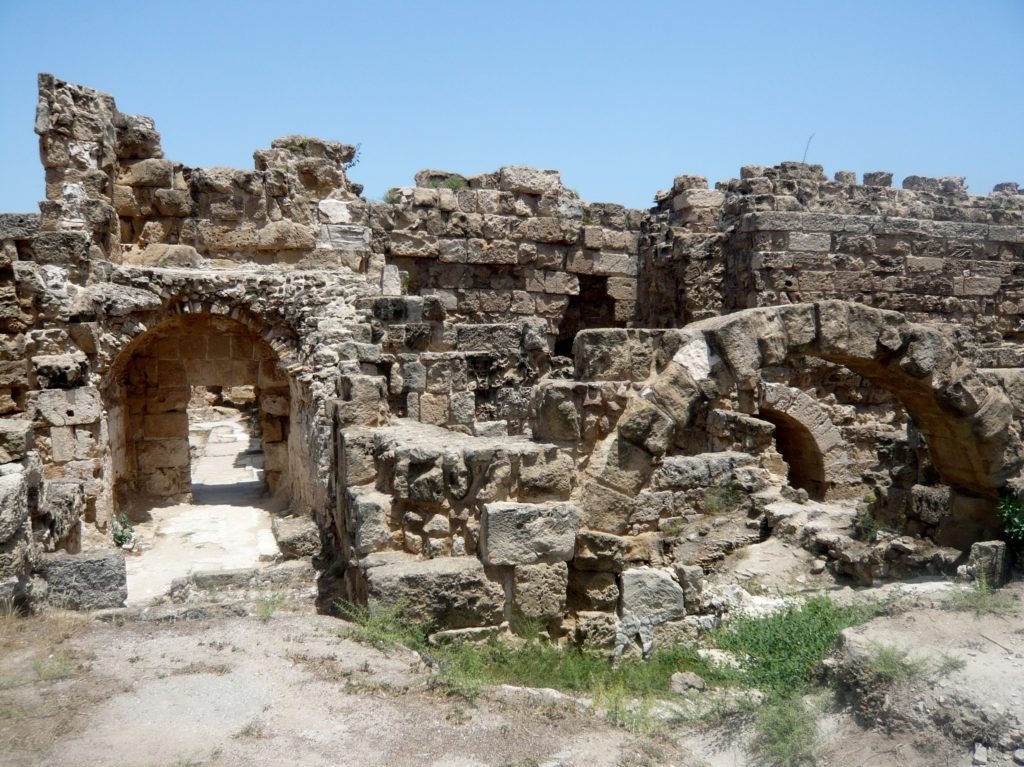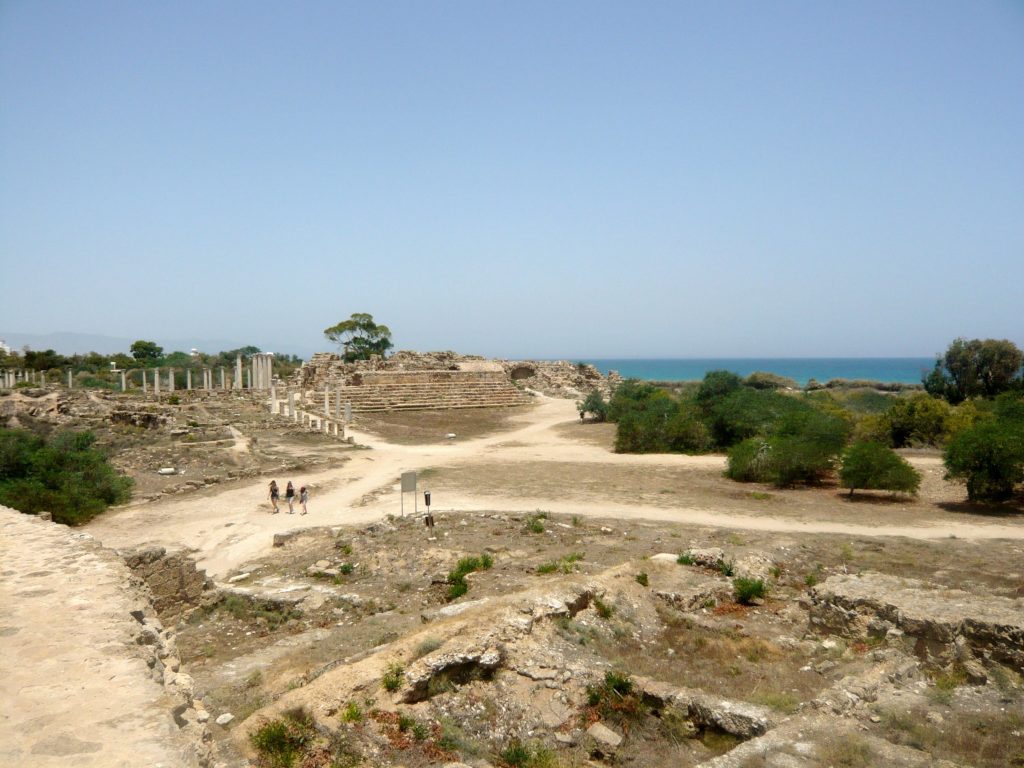 2. Famagusta
A historic town on the east coast boasts with its great fortification and a mosque, which is actually a re-built Christian cathedral. It is strange to see beautiful Gothic facade in an area dominated by minarets or small orthodox Christian Byzantine churches (a remnant of Greek Cypriots who were in the 70s forcibly moved south).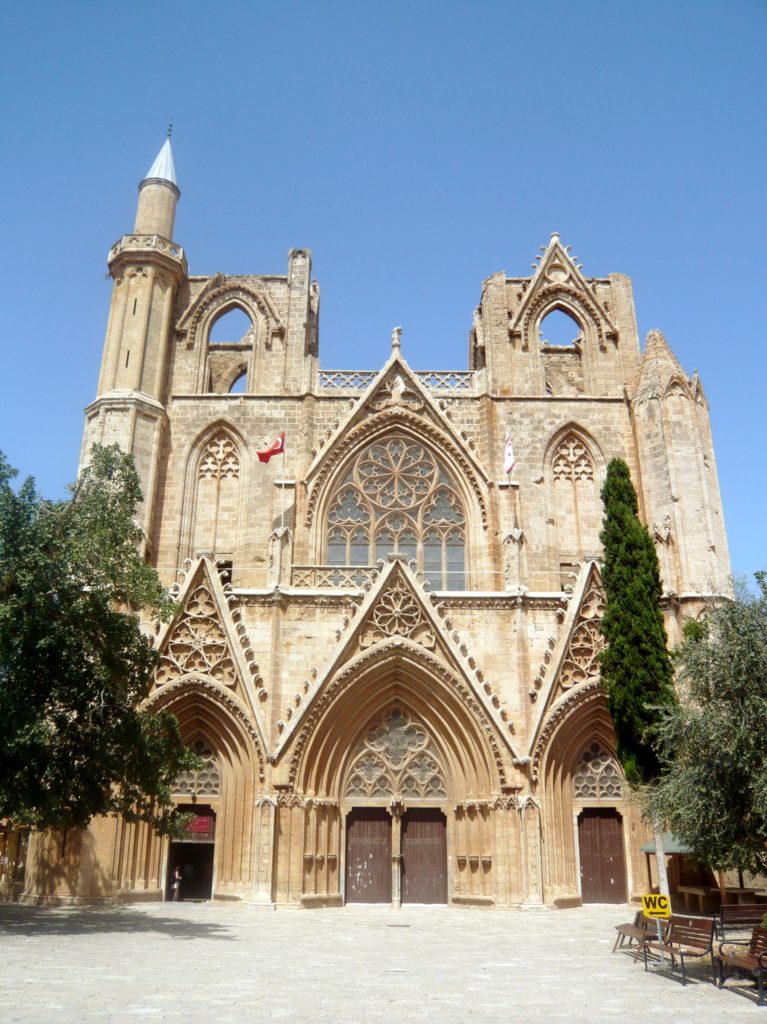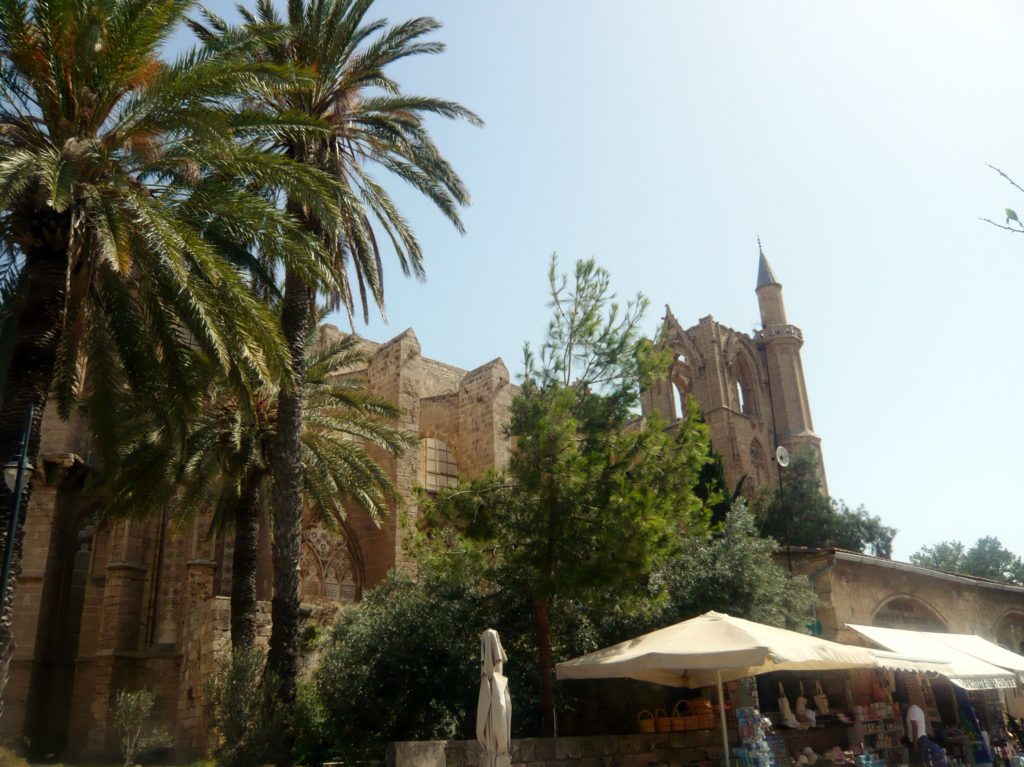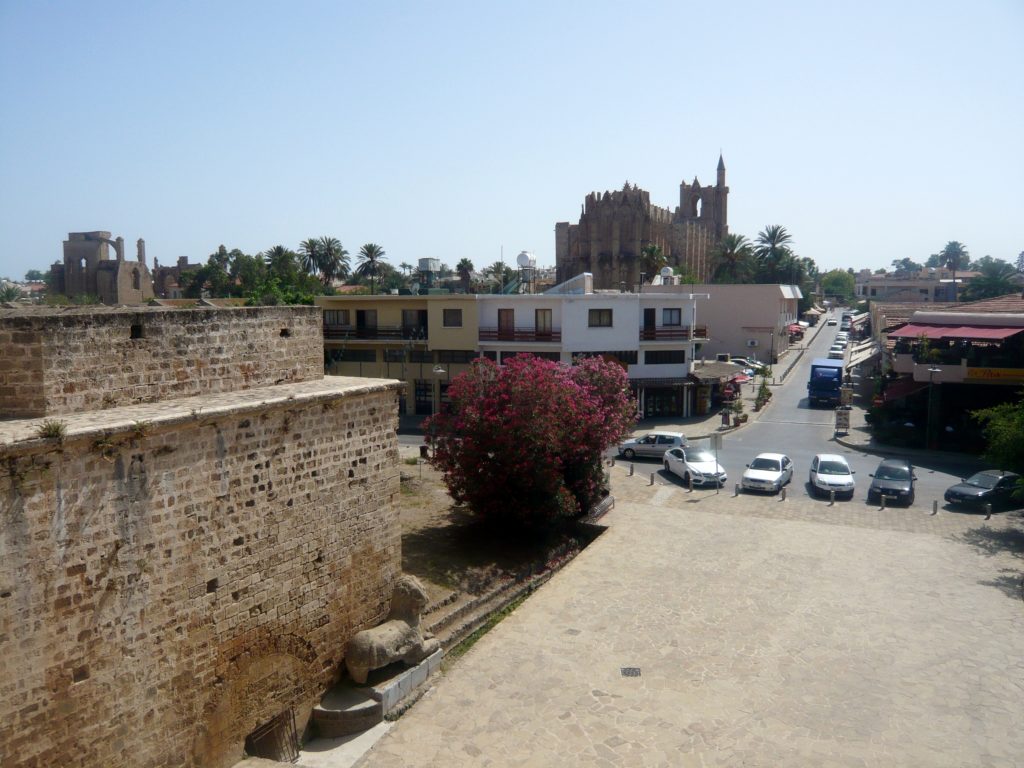 3. Nicosia – a divided capital city
Don´t expect the division in the style of the Berlin wall (even though I had never seen it, so I can´t tell exactly the ), but inaccessible deserted street and a wall with barbed wire act also quite depressing. The biggest contrast, however, is the transition from the Turkish part of the inner city, full of narrow labyrinthine streets with shops with goods of all kinds (but mostly counterfeits of international fashion brands) in the Greek part. One suddenly has the feeling that breathes more freely on a wide promenade (although the thermometer shows over 40 degrees).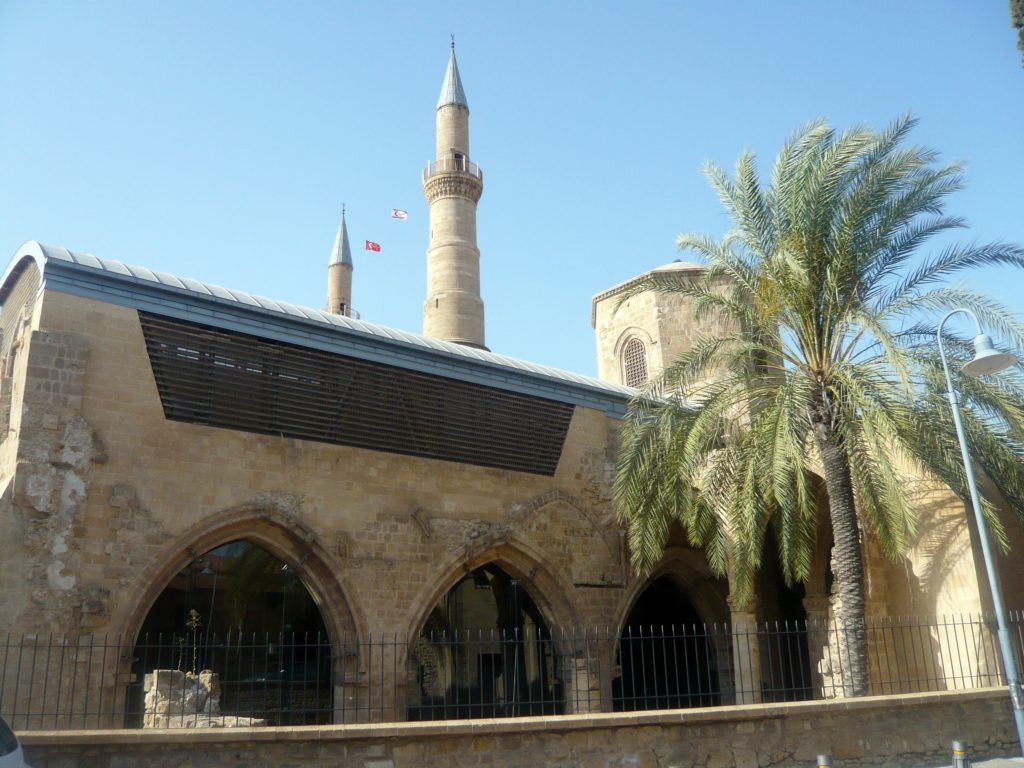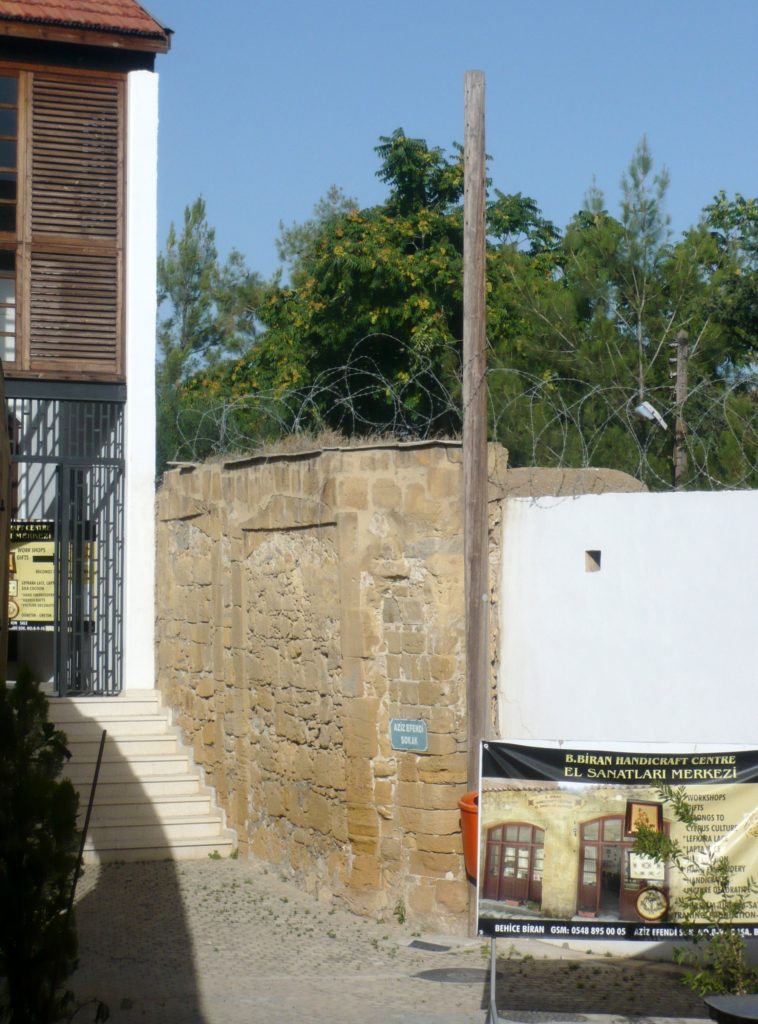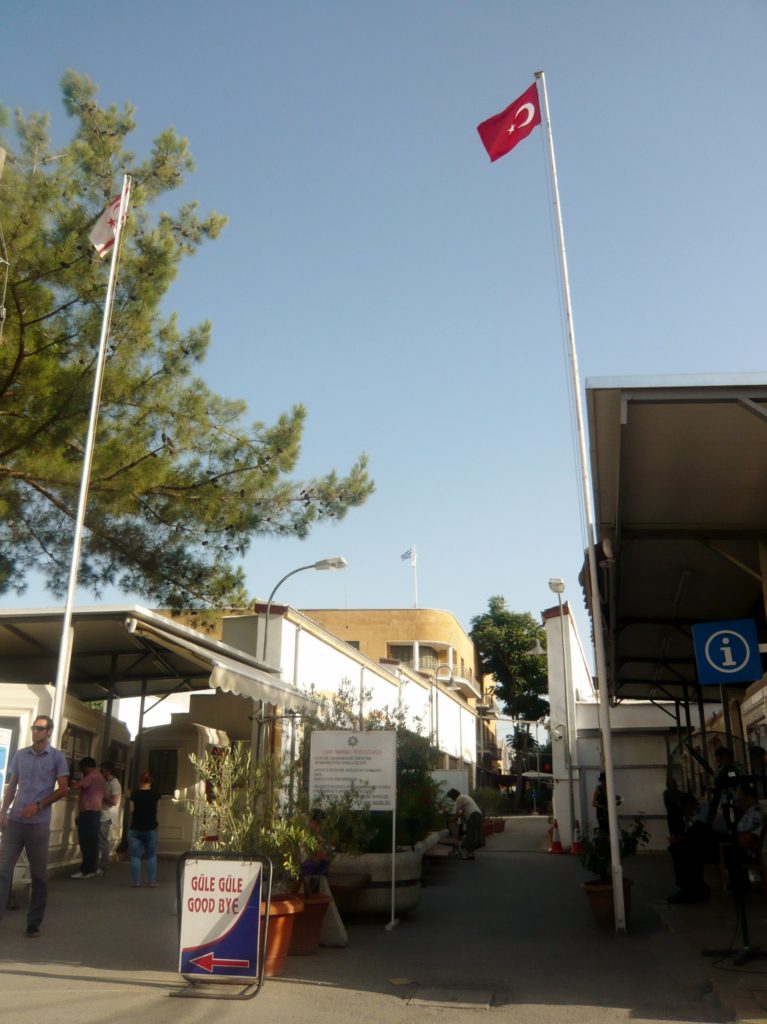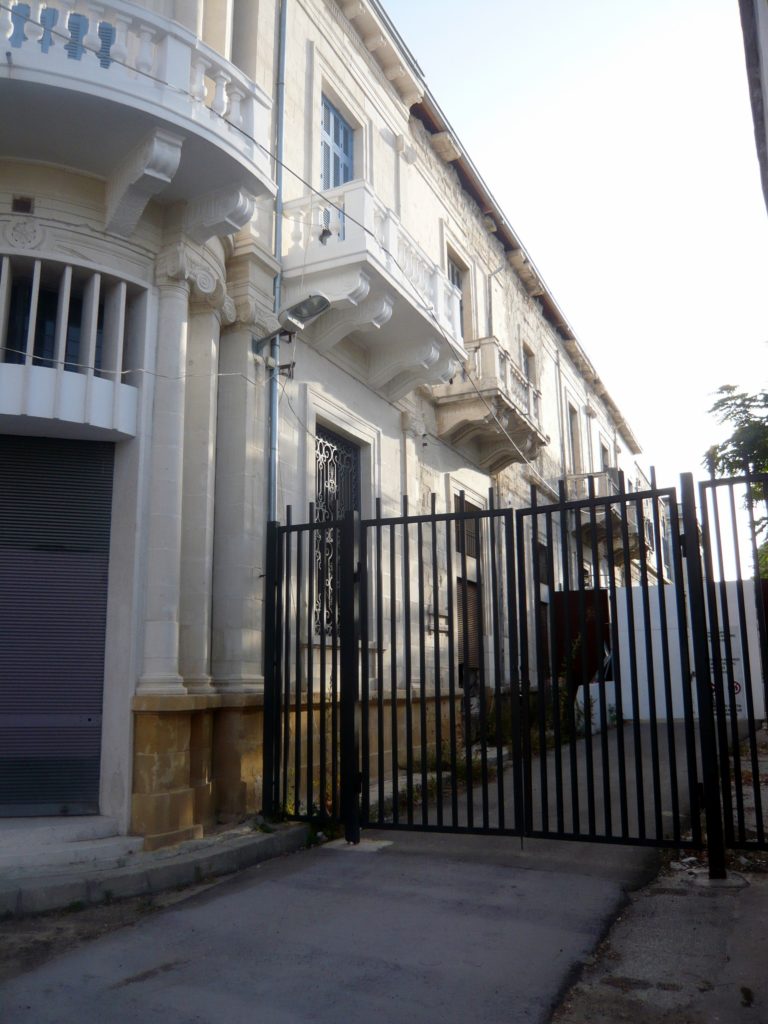 4. Kantara – medieval castle
Although you´ll get almost all the way up by car, you still have to climb several dozen steep steps that will lead you to the ruins of the castle at the beginning of the Karpaz peninsula. The reward will be beautiful views of the northern and southern coasts. And you do not stop thinking about how builders in the early Middle Ages were able to build a castle on such a rock, how they could transport the materials up the hill…
5. Apostolos Andreas Monastery and Golden Beach
In the most eastern tip of the Karpaz peninsula, you can find an orthodox convent of St. Andrew (Apostolos Andreas). On the route to the monastery you drive through a preserve of wild donkeys, who are not as wild as you can read in the tourist guide – they are pretty spoiled by tourists who constantly feed them with some goodies. You can finish visiting this part of the peninsula by lying on the 5km long Golden Beach.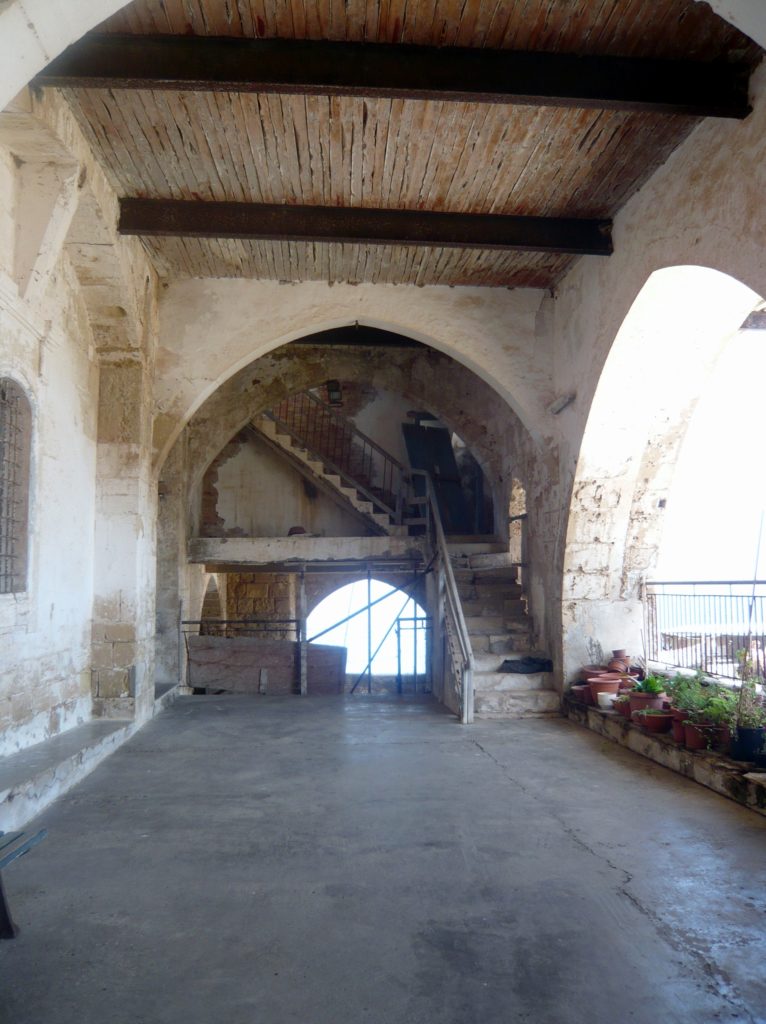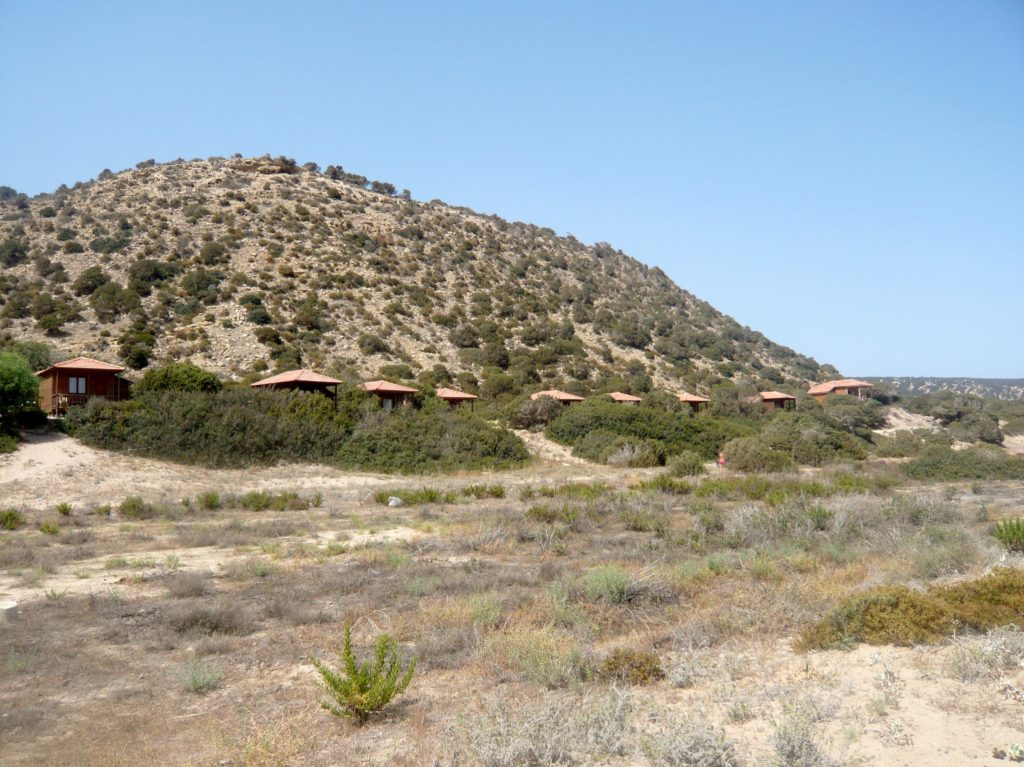 I´m ending my post with pictures of beautiful sunset that we were enjoying every evening.
And what about you? Have you ever been to North Cyprus? How did you enjoy your holiday there! Share your experience in the comments below!
And If you don´t want to miss any of my recent posts please sign up for my blog in the top right-hand corner of this page. Thank you 🙂
I will appreciate any time if you share my posts on Facebook or Twitter. It helps get my blog out to more people, who may like my posts.
Be sure to follow me on Facebook, Pinterest, Bloglovin, and Instagram.
And of course, I look forward to reading all your comments.