It was Instagram, my favorite social network, which has inspired me to write this post. One day I was scrolling through my feed, being offered only nice pictures of interesting destinations, to which one would like to go immediately. Complemented with captions of why this area is so great and simply the one, and you make the biggest mistake of your life when you don't get a flight ticket in five minutes, don't pack your suitcase and set up for great adventures and new (no less great) experiences.
But many of these beautiful photos and captions often tell you just A, but they don't say B, which is often no less important. Compare the two photos below – they show the beautiful beach of Punta Prosciutto. Both photos are taken within a few minutes of our recent vacation in Apulia, Italy. From the left, the weather was still beautiful, but the storm was rushing from the right and cats and dogs were pouring down just a few kilometers away. I bet a lot of people just show you on the social media the image on the left.
I think that I am the kind of person who can enjoy the little things. It was the same during our vacation. For example, I really enjoyed seeing yellow flowering cacti along the road. Or as we drove through the village of Montalbano, I was smiling as I remembered my favorite Italian series, without which I couldn't imagine the last weeks of high school.
But on the other hand, there were also moments when I thought, "Damn, I didn't imagine our vacation to be like that." And why?
1. Food
Italy and pizza, of course, go together. I have nothing against pizza, I love pizza and I could eat it 7 times a week. But I was disappointed that nowhere in the places we visited during our holiday could they offer anything but a "tourist menu" consisting of pizza, fries and a soft drink.
I was expecting that "street food" would be a little more varied in the country, which is beside pizza known for great pasta.
Like yeah, I guess we'd get some great pasta if we sat down in the restaurant for a three-course traditional menu, but there was no time for it because our itinerary was very busy.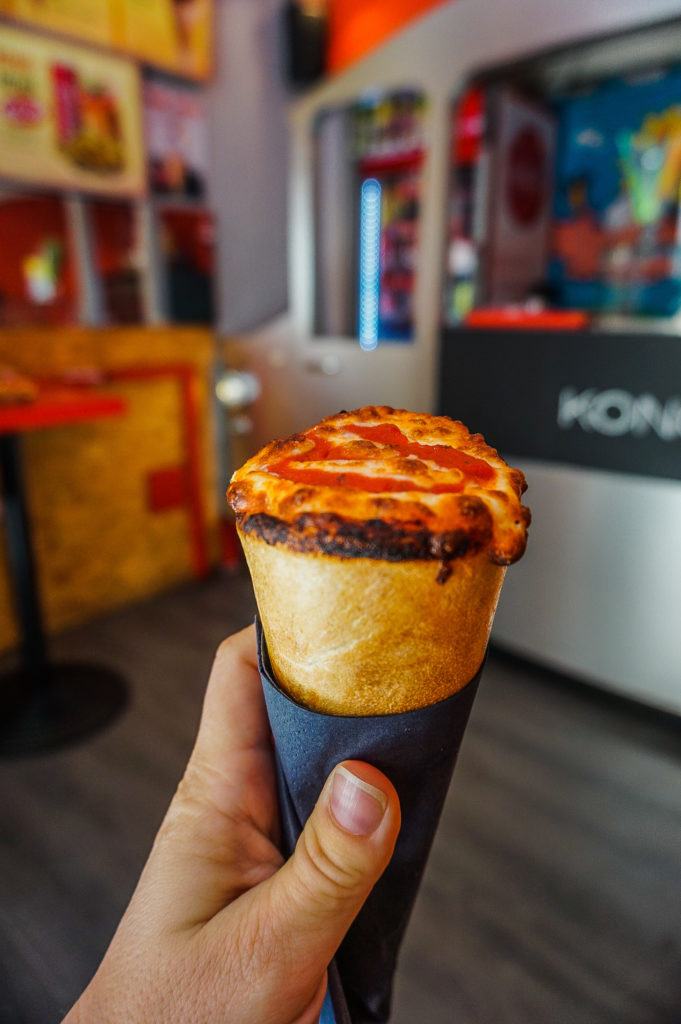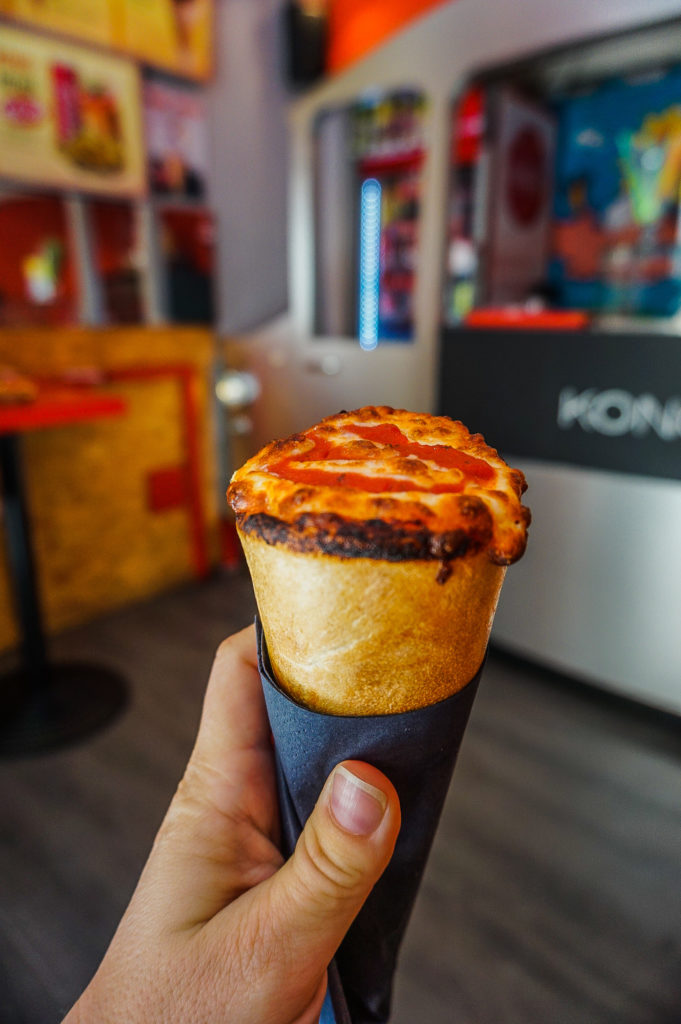 2. Road traffic and road conditions
During our road trip, I was thinking many times that I would never ever curse the state of Czech, Moravian, and Silesian roads. Because compared to Italy, they are almost in perfect condition. What we were driving in the south of Italy resembled a tank training area, and you couldn't see a car coming from the left through the lush vegetation around the roundabout.
And don´t get me started on the ubiquitous mess along the roads! So many garbage bags in every emergency lane. But that was really disgusting! As my husband said, "Everywhere, olives and wine, but they should clean up the mess of the road"
3. Language
In southern Italy, you can speak English only at the tourist attractions, information centers or at the hotel reception. Nowhere else. And you can forget German. Italians will be happy to have a chat with you, but only in Italian. Which makes communication somehow one-sided because they just speak and speak, even though it must be clear to everyone that you obviously don't understand them. And you have to try to balance this imbalance by communicating with your hands and possibly a smile.
4. Weather
I know, I know, that's obviously a thing that can't be influenced. No one could expect this winter to be so long. And that spring will avoid also the south destinations.
Although we did not go to Italy for "bathing" vacation but rather sightseeing, after all, we were looking for a place where the temperatures would be already suitable for swimming in the sea. Because we thought it would be nice if children could enjoy the sea as a "reward" for taking them to the sights.
But in southern Italy, it was 23 degrees at the end of May and when the wind blew and the sun was hiding behind the cloud, the temperature was 20 degrees maximum. I know, it's just my problem that I'm cold-blooded and I step into the water when it's at least 30 degrees and water has a coffee-temperature. Therefore, you can easily figure out that I simply could not swim in the sea, which was about 16 degrees cold.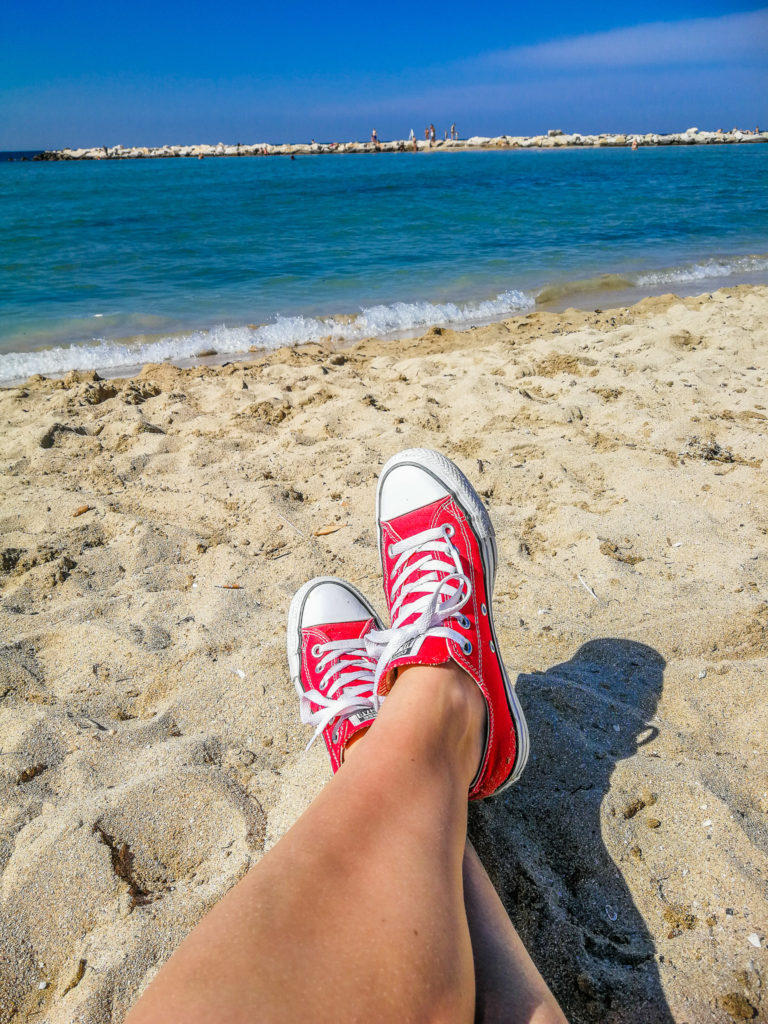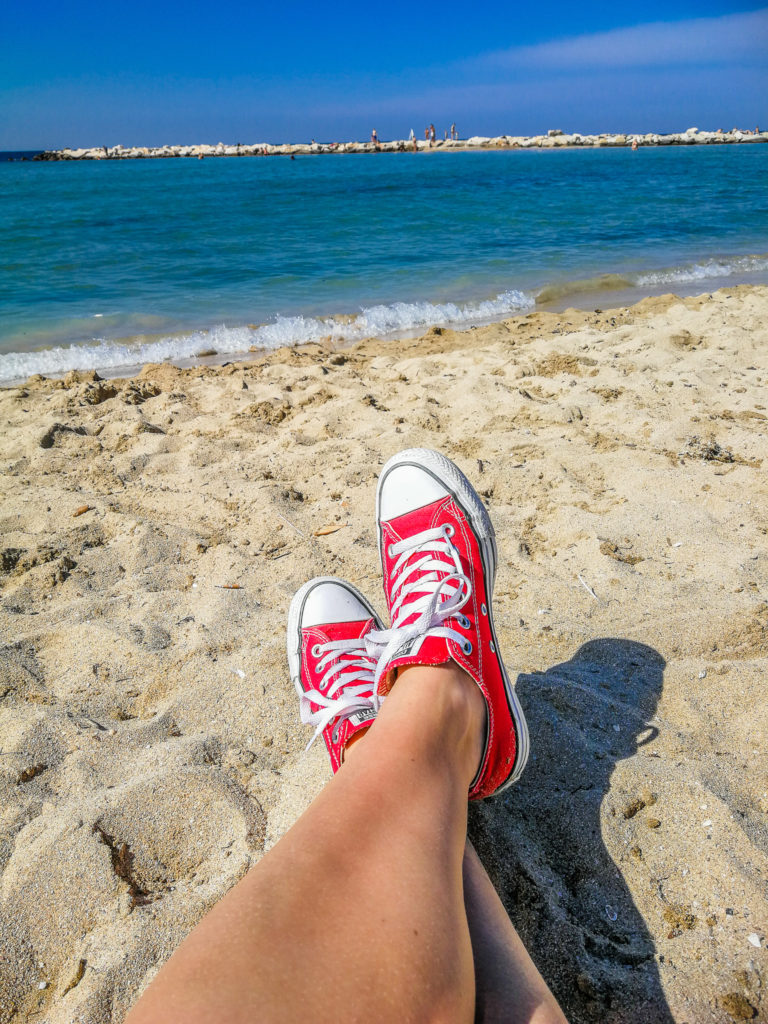 On the other hand, sightseeing is much better doable at milder temperatures when you have enough energy to explore the sights.
5. Kids
Yes, of course, this reason would be offered. Let's face it, "single and childless" vacations are a big difference to the vacation with three offspring in tow. You can't even finish the whole sentence because someone always interrupts you with their prompt needs. But our children quite pleasantly surprised us. Except for occasional nudging, they were cool. Basically, they could be easily bribed with pizza and ice cream, which wasn't a problem 🙂
I was most sorry for the fact that the children found friends on the last day of our stay (because on Saturday came to the hotel many Italian families). Maybe if we stayed longer, the kids would pick up another language 😀
With this post, I did not want to discourage you from visiting Apulia. I just wanted to show that all that glitters is not gold. And that one must sometimes use common sense and not be very disappointed with the fact that the reality can differ from the picture.
If you liked my post, I would be happy if you share it! And if you don´t want to miss any of my recent posts please sign up for my blog in the top right-hand corner of this page. Thank you.
Be sure to follow me on Facebook, Pinterest, and Instagram. And of course, I look forward to reading all your comments.