Not far from the shores of Lake Thun, about 3km northwest of Interlaken, dripstone St.Beatus Caves are located. Saint Beatus was (if you believe the guide :)) a monk from Ireland, who – after receiving baptism in Rome from St. Peter – brought Christianity to Switzerland. According to the legend, he defeated the dragon which was hiding in caves, and then settled here alone and performed miracles until his death.
At the beginning it is necessary to say that a visit to the cave is about the two-kilometer walk: one kilometer there and one back – with a few exceptions – the same route. The track is unfortunately not suitable for strollers because there are lots of stairs there in the cave, but small children (I would say from 2YO) can easily make it. You can use either guided tours or go by yourself and explore the underground thanks to information panels which provide sufficient information.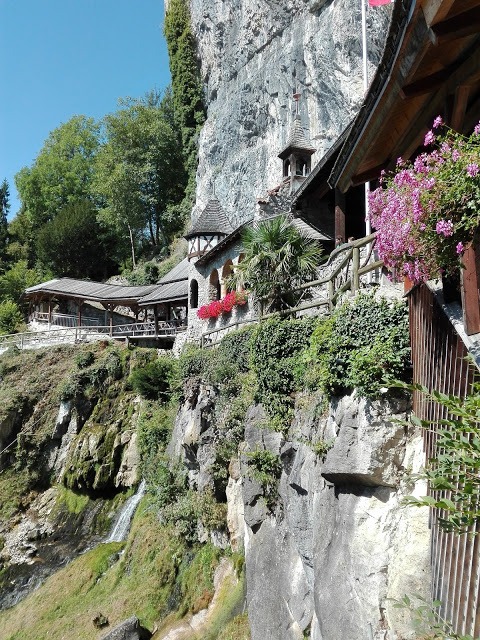 Even before entering the caves, you can admire credibly depicted monk's cell and St.Beatus looks almost lifelike.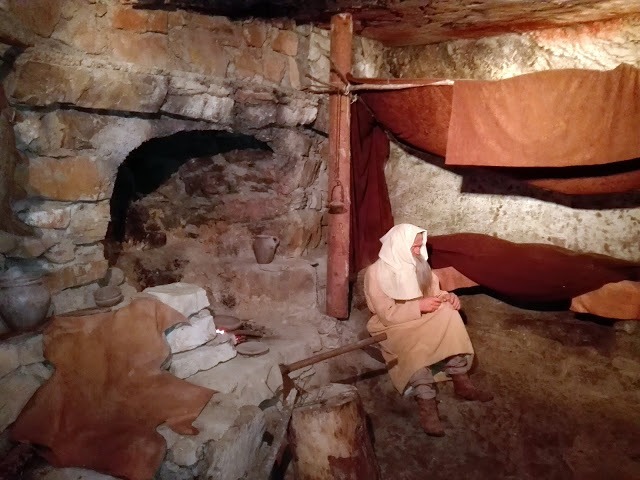 You will also go past the place where apparently breathed his last.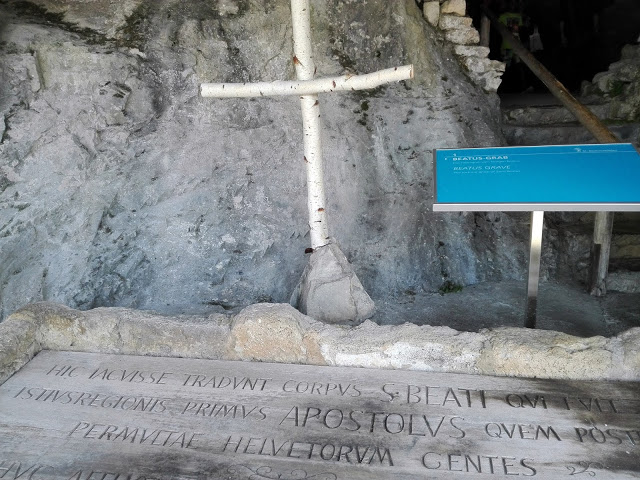 Cave spaces are filled with underground springs, which sometimes hums so loud that you can barely hear your own words. The water forms various lakes, in which beautifully lit stalactites are reflected.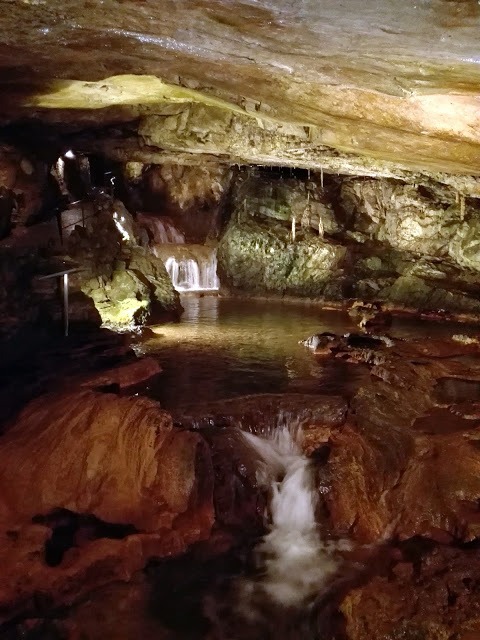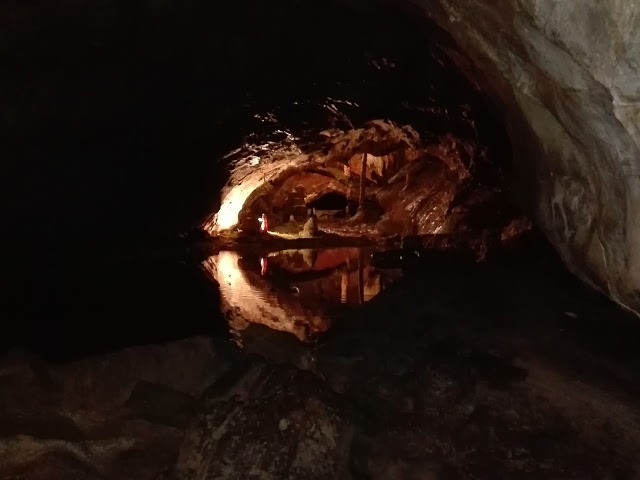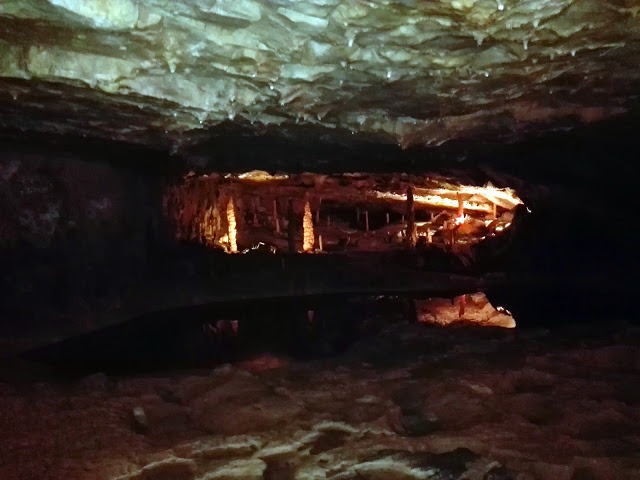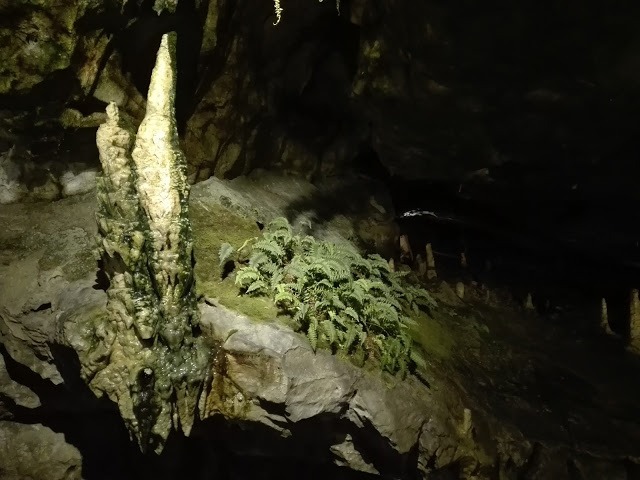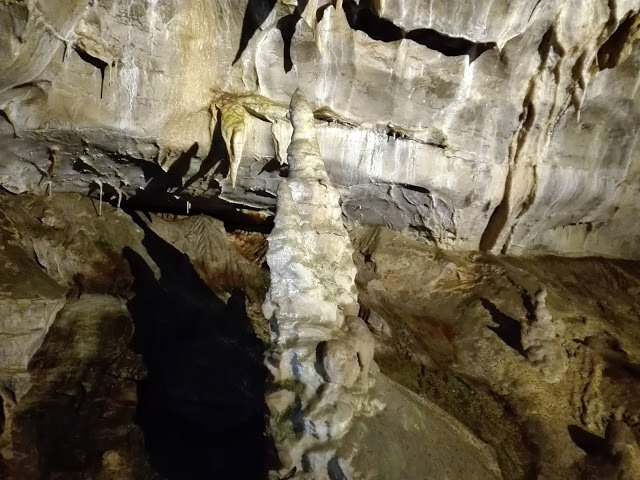 Whether you climb the caves or leave them, falling water and impressive views accompany you everywhere.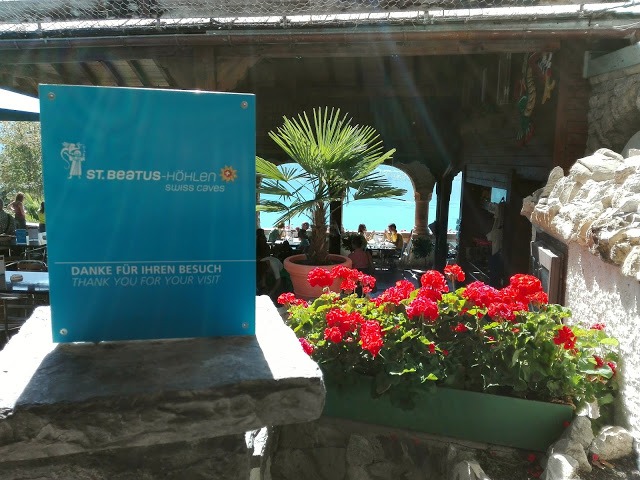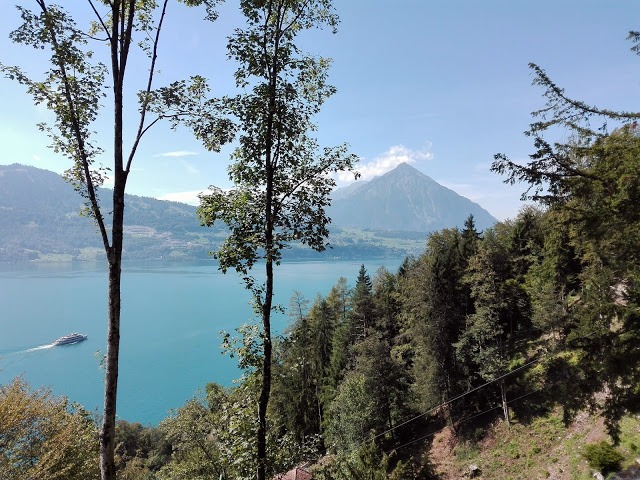 Children´s playground
It is certainly important to mention that – like on many other tourist sites in Switzerland – also here you will find a place for barbecue, where you do not have to worry about firewood. By so-called "Feuerstelle" there is also a playground with a large "dragon" slide.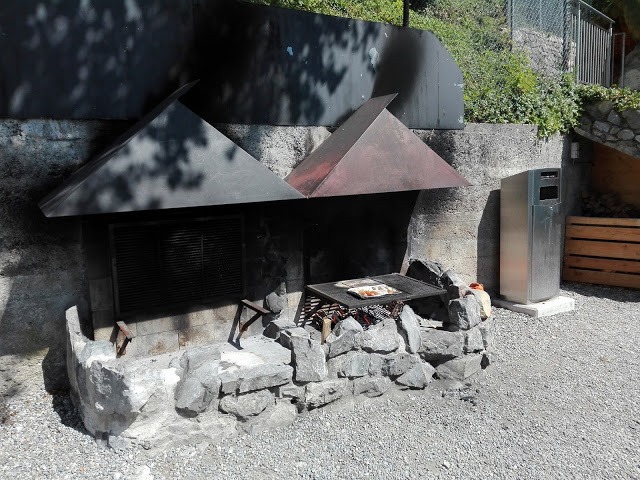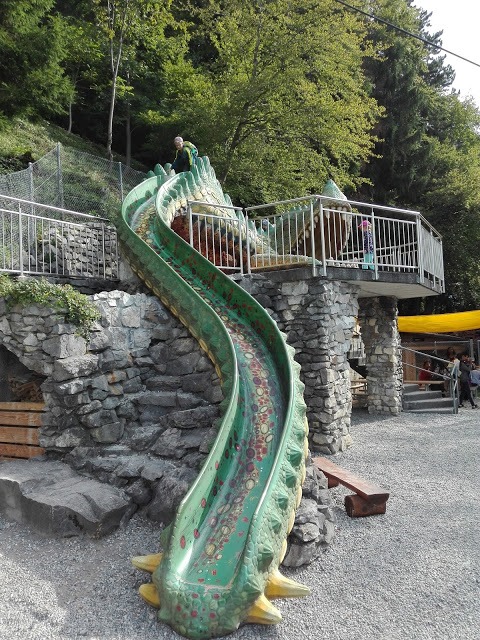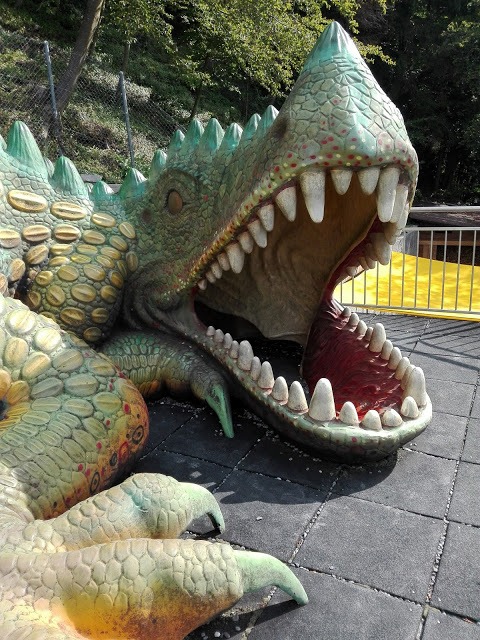 It's up to you whether you choose to go to St.Beatus Höhlen by car, by bus from Thun or Interlaken or by ship cruise on the azure Lake Thun. On our second visit to the caves, we chose the last option for our return journey, and that I will describe soon in another post …
If you don´t want to miss any of my recent posts please sign up for my blog in the top right-hand corner of this page. Thank you 🙂 I will appreciate any time if you share my posts on Facebook or Twitter. It helps get my blog out to more people, who may like my posts. Be sure to follow me on Instagram, Facebook Pinterest,
And of course, I look forward to reading all your comments.