What do you think of when one says "Switzerland"? Matterhorn? Jodelling? Swiss Army Knife? Cuckoo Watch? The name of any Swiss bank? Cheese? Great skiing in the Alps? No no, my dear readers, I dare say you think immediately of chocolate, right? 😉 Which other country is synonymous with chocolate like Switzerland? Of course, you can buy chocolates in every store, but it is even better to go directly to the place where the chocolate is made. Well-known Swiss chocolate brands offer tours at their factories. Believe me, not only your kids will enjoy the chocolate trip!
The tour begins with a multimedia show about the history of chocolate and how it got to Europe – from the Central American gods, Spanish discoverers, to the French Revolution. It continues with the history of the Swiss founders.
The real-world production line displays the process from molten chocolate to packaged chocolate bars. And in the end, you will enjoy a tasting of various pralines.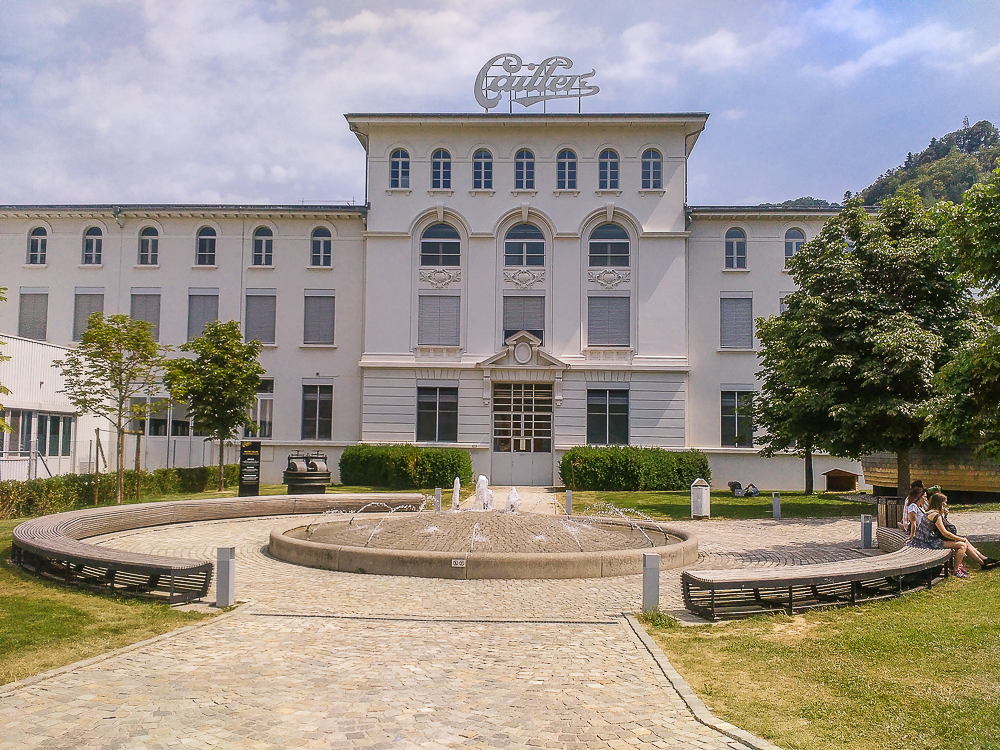 Address: Rue Jules Bellet 7, 1636 Broc
In Maestrani´s Chocolarium is everything fun, colorful, and interactive. You feel like you are entering the fantastic world of Willy Wonka Chocolate Factory. You almost feel that Willy Wonk is waiting around the corner to greet you.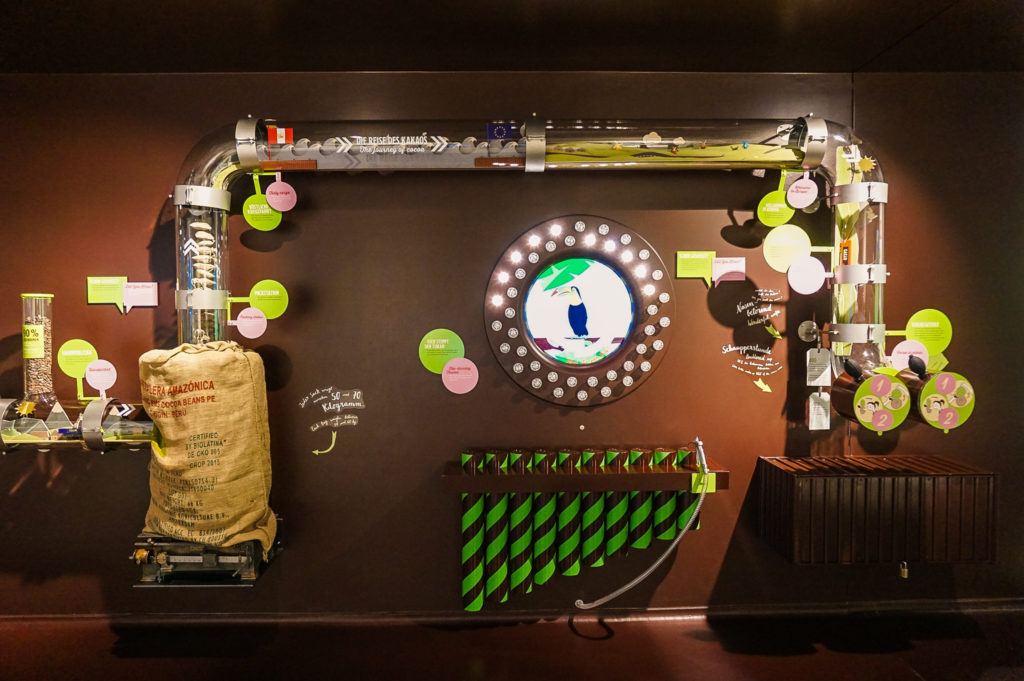 Toggenburgerstrasse 41, 9230 Flawil
Hazelnut chocolate lovers will surely know Ragusa and Torino chocolate bars, two of Camille Bloch's flagships. In the CHEZ Camille Bloch visitors center, you can learn about (almost) everything behind Ragusa and Torino.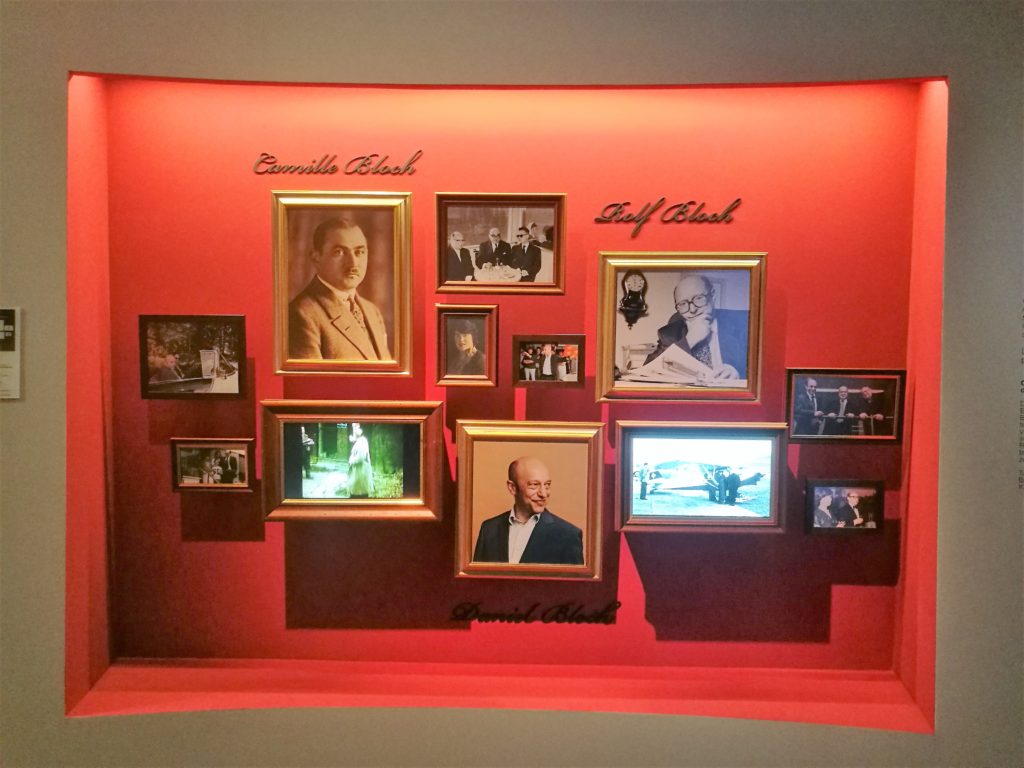 Grand-Rue 21, 2608 Courtelary
Did you know that Aeschbach Chocolatier is the exclusive producer of chocolate coins in Switzerland? For 10 francs, you can make your own chocolate bar on a tour.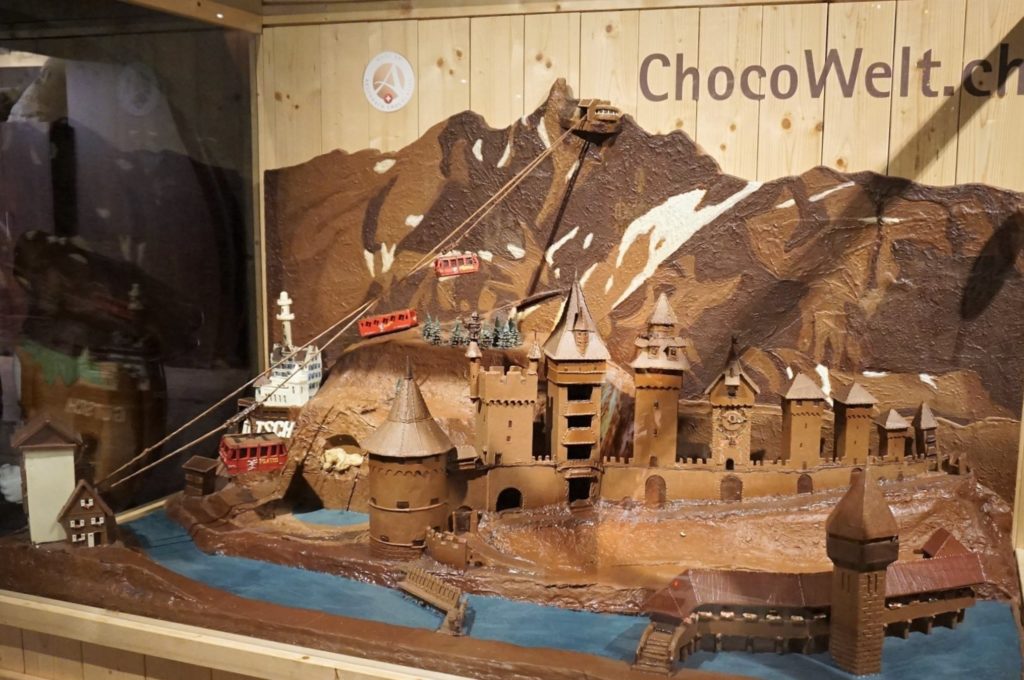 ChocoDromo 1, 6037 Root
Worlds largest chocolate museum with the largest chocolate fountain in the world. It is 9.3 meters tall, weighs 3 tons with 1,500 litres of chocolate flowing through it (at a rate of about a kilo of chocolate per second).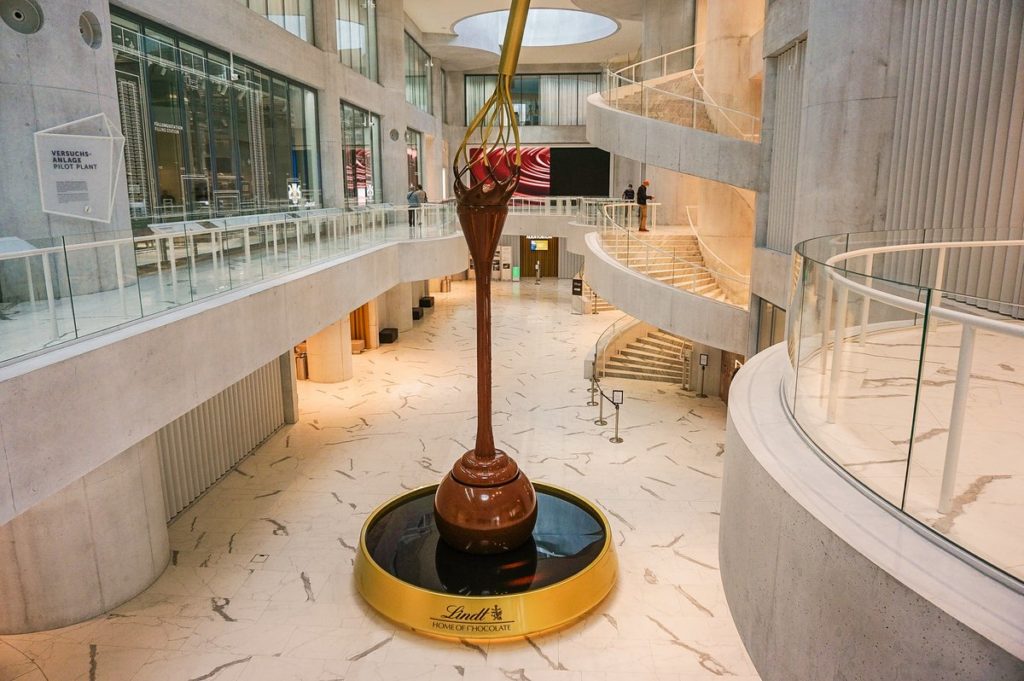 Schokoladenplatz 1, 8802 Kilchberg
The Swiss Chocolate Adventure is one of the attractions in the Verhkehrshaus – the Transport Museum in Lucerne and presents the famous Swiss chocolate, Lindt.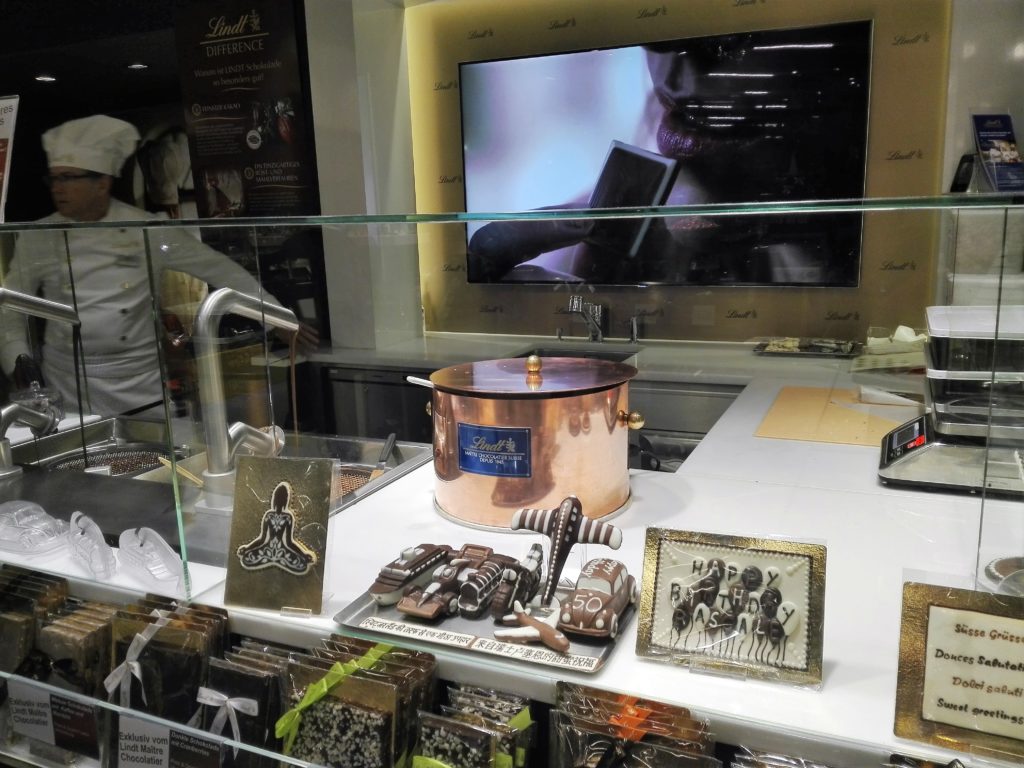 Lidostrasse 5, 6006 Luzern
When you are in the Lugano Region, your kids will surely be happy if you take them to visit the Museo del Cioccolato Alprose in Caslano.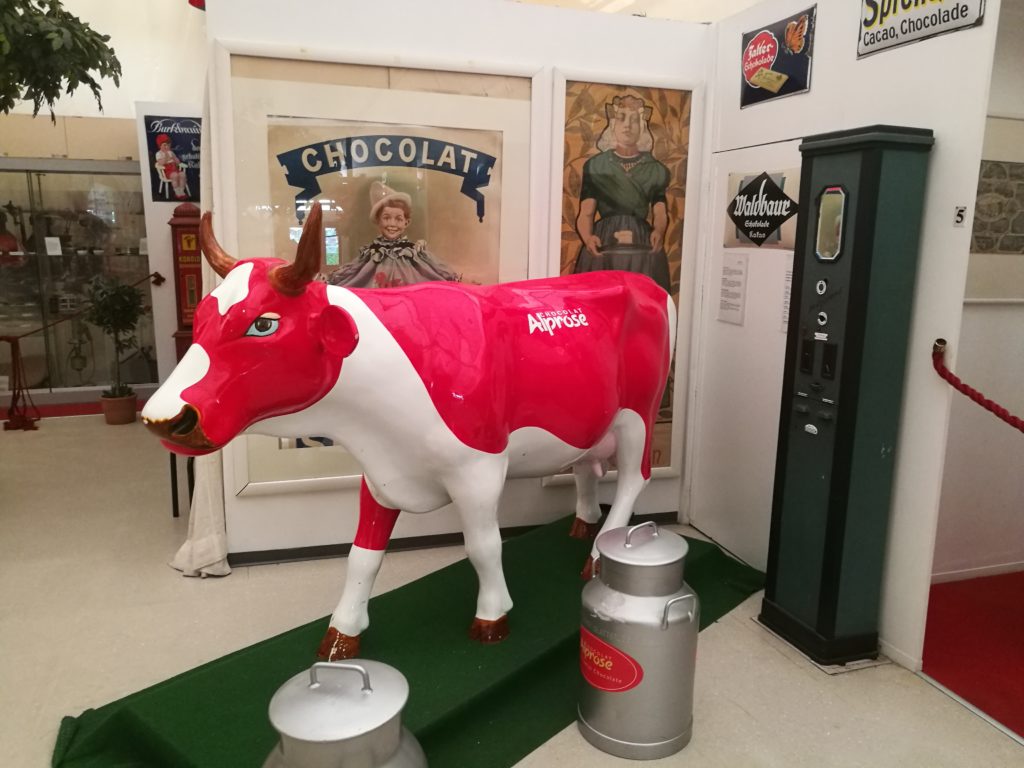 Via Rompada 36, 6987 Caslano
Bonus
The traditional biscuit factory in the Emmental does not offer public tours, but in the shop where you can buy countless kinds of these delicious biscuits (in both sweet and savory varieties), all kinds are free to taste. And that will definitely make your shopping more enjoyable 😉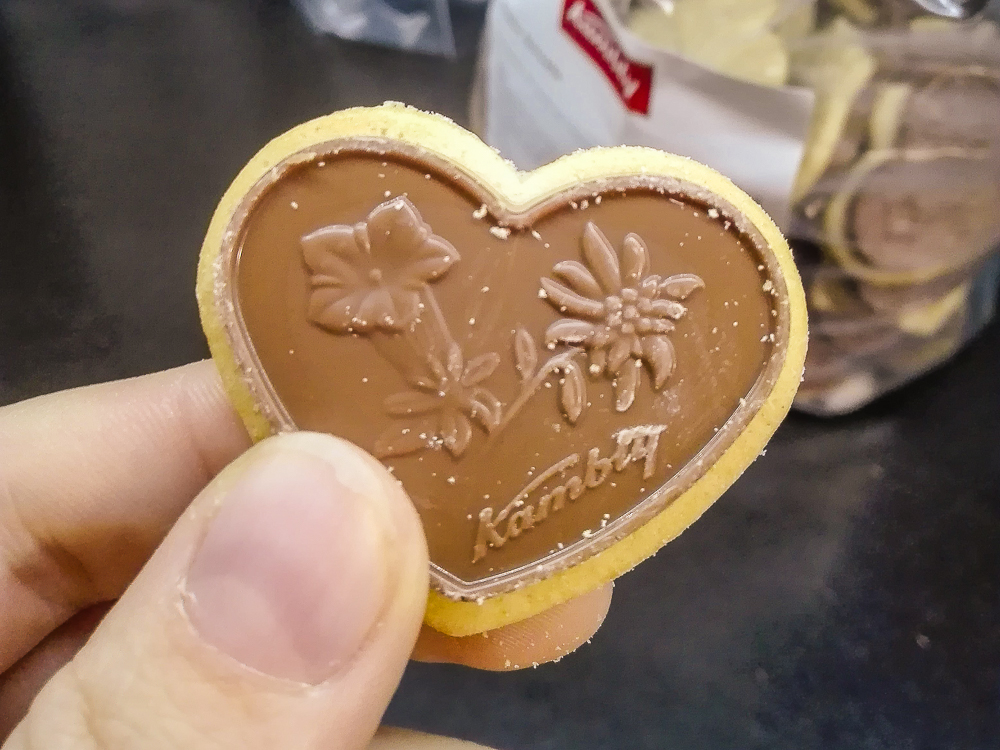 Mühlestrasse 8, 3555 Trubschachen
On the map, you can find all the chocolate factories mentioned.
Did I forget any? Is there any place I missed and which one do you recommend visiting? Tell me in the comments!
If you don´t want to miss any of my recent posts please sign up for my blog in the top right-hand corner of this page. Thank you. Be sure to follow me on Facebook, Pinterest, and Instagram. And of course, I look forward to reading all your comments.