We have never thought of ourselves as huge hikers, but after we moved to Switzerland it became one of our favorite things to do. As a family, we love the outdoors, enjoying beautiful views of the Swiss nature. Hiking is such a freeing activity, but you have to prepare carefully for it.
Therefore I have created this guide in which I share my best tips aka what hiking with 3 kids had taught me. I´m hoping it could be helpful to all active families who love hiking with their kids.
Before
1. Planning
There are endless possibilities where to hike in Switzerland. From my previous posts, you guys know that we set out on our trips mainly to the Bernese Alps and we are trying to explore new places. Anyway, before our trip I check online the map of the site, looking for trails suitable for strollers (on the other hand, not having a stroller will give you more flexibility). If there is no such one, I make sure that I choose a hike they kids can complete (how many km it takes, if it isn´t a too steep descend if there is a playground of picnic place along the trail etc). If the trail is themed (like e.g.
Lieselotteweg
,
Häxenwäag
), it's a pleasant bonus.
2. Packing
Try to pack (or at least prepare a list) the evening before. It´s really time and nerves-saving, believe me. There are so many things you could bring along, but here are a few items, that I consider as must-haves:
Food: Bring along plenty of snacks, preferably what your kids like (you can read in my next post what snacks proved well for us). If you know that there is a picnic spot along your way, check my

12 picnic essentials

to know what to pack. Kids seem a lot more interested in going for hikes if roasting sausages are in the cards.

Water: you don´t have to take gallons of water since there is drinkable water available all around Switzerland in various fountains, streams, mountain springs etc.

Baby carrier: don't be afraid to invest in a good baby carrier. We have the Manduca and I am 100% satisfied with it – I can't even feel the weight of 10kg baby
Also – if it's possible – prepare backpacks also for your children, even if they carried only spare socks or bottle of water. It increases their feeling of importance and being "big guys".

During the hike
3. Set out early
To avoid full parking lots, set out early. You can also get interesting price reductions on cableways fees (eg at Niederhorn) and you can avoid long queues in waiting for a cableway, that does not operate too frequently (eg at Stockhorn – btw if you happened to find a way how to entertain a child for half an hour in the queue, let me know!).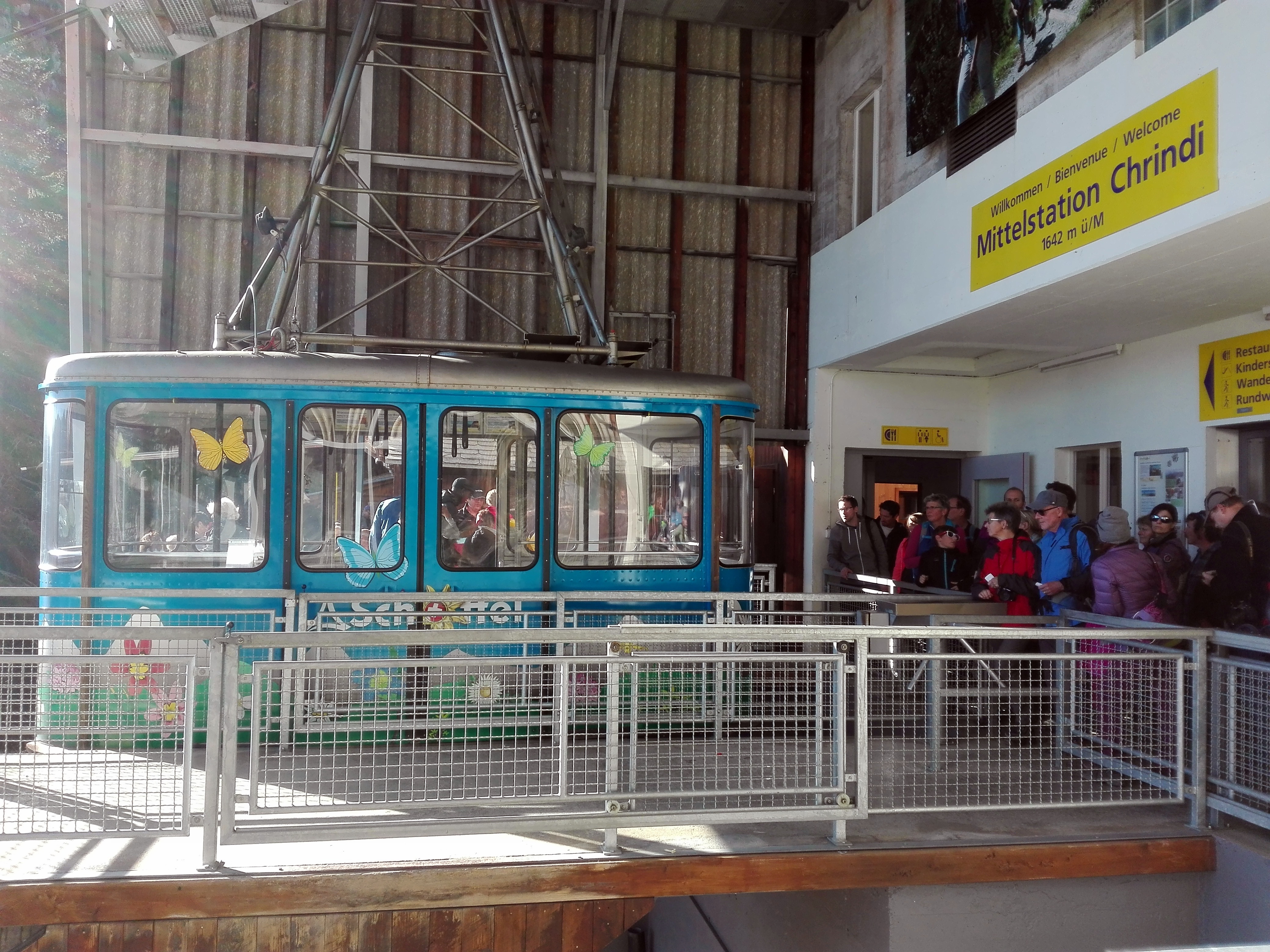 4. Places of interest
As I mentioned above, it's always good if your trail is somehow themed. But each child is different and can have different interests at a different age. For some a witch themed trail will be interesting, some might like educational trail where they get lots of information about plants or animals in the area, some might love to admire spectacular views. Our boys love trips on which they can ride in a cable car. They also love to track our hike in a map (there is always a map of the area available at the cable car station). So they want to know how many kilometers we have completed, where are we now, where there is another signpost etc.
5. Take a lot of breaks
Be prepared for frequent breaks. Remember, that children aren't as physically strong as we are yet and you should adapt to their pace (think about those short, stubby little legs :)). So if your kids want to take a break, give them a break to charge their (and yours :)) batteries.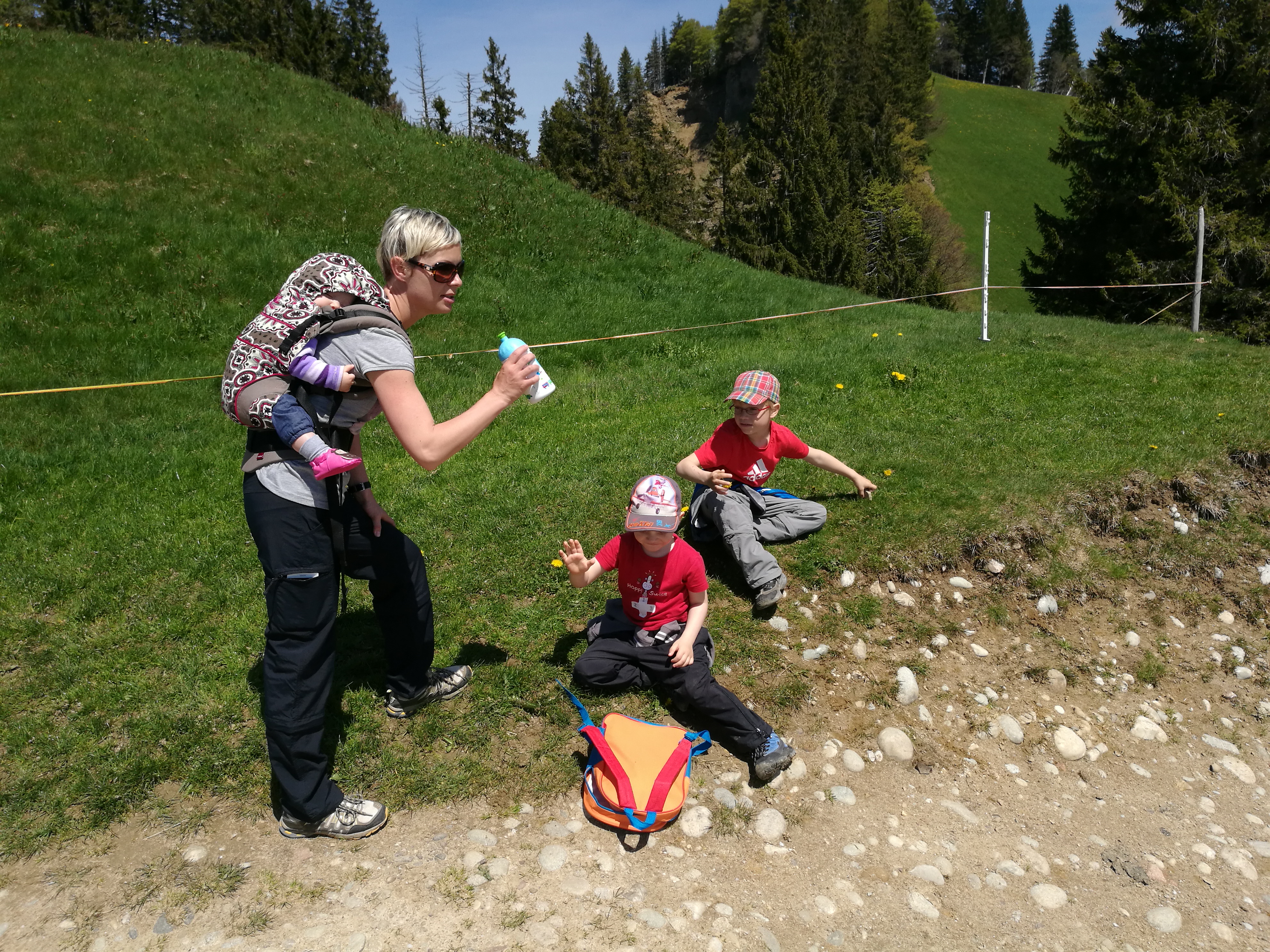 There are so many things that can happen during your hike (bad weather, changing the mood of your kids, siblings quarrels), but try to keep calm and enjoy every little moment of the time spent together!
After
6. Talk about it
It´s always good to talk about what you've seen and experienced, what they liked most and what they didn´t. This can be a useful feedback for planning your next hike.
So these are my tips for hiking with kids that will hopefully make the trip a pleasant one for you all! Were they helpful? Do you have any tips or tricks that you think should be added to this list? Any gear not listed that you couldn't live without while you're hiking? Remember that in my next post I´ll be more detailed about what snacks to pack to have enough energy during your hike. So stay tuned!