Originally I didn´t even intend to write a blog post about Aix-en-Provence. We came here early evening when all the tourist-attractive places had just before the end of the opening hours. But when I was scrolling down photos from our holiday and writing a post about 10 places you shouldn´t miss in Provence, I realized that this city had such a vibrant atmosphere that it would be a shame not to share it with you.

Aix-en-Provence, located about half an hour's drive north of Marseilles, was famous in the ancient times, as there were numerous thermal springs. And so it became an important Roman spa town of that time. Today, Aix is a lively university city where you can admire not only the architecture of houses, churches, and fountains but also the expense of countless shops and lively squares with many restaurants where you can enjoy the atmosphere of the summer evening.
Paul Cézanne
The name of this impressionist is closely related to Aix. We started our walk through Aix at the bronze sculpture of Cézanne, which is located near the tourist office at Place de Gaulle.
From here, you can follow the bronze markers in the pavement (similar to what we saw when visiting Colmar)  that will take you to points of interest relating to Cézanne (his native house or to the schools he attended etc.). About 20 minutes further north from the city center you can visit is his studio – Atelier de Cézanne.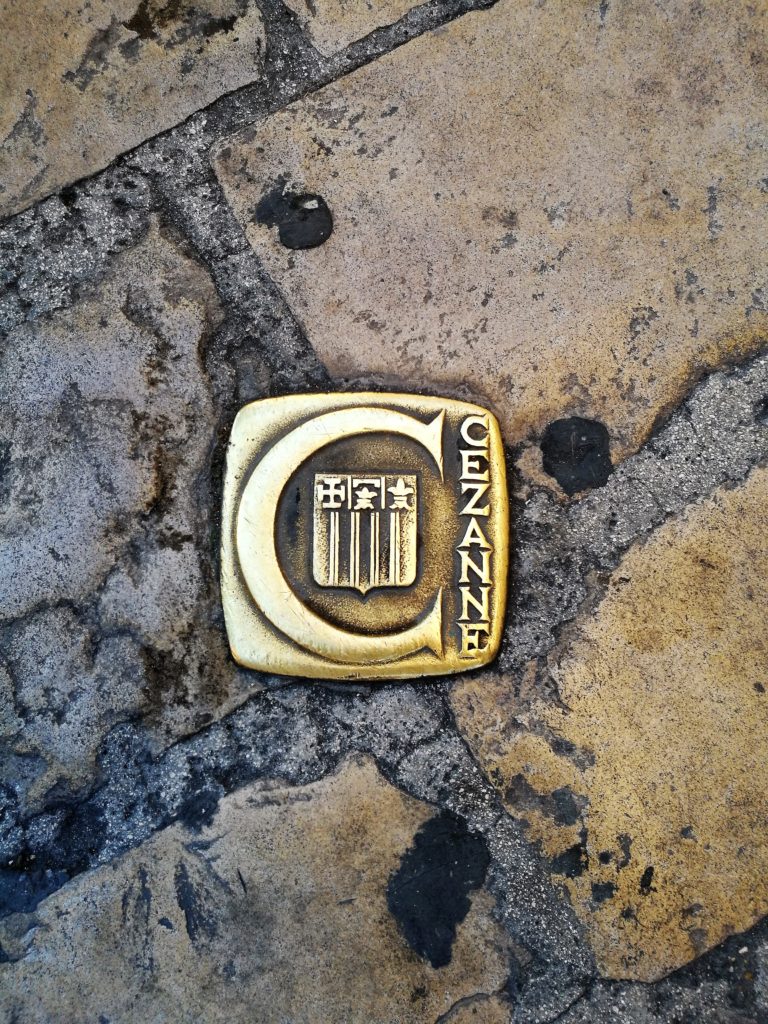 Fountains
I read somewhere (on the internet of course 😉 ) that Aix-en-Provence is called the "City of a thousand fountains". I do not know if that's true, but you can find a lot of fountains of different shapes and sizes here. Perhaps the most famous – Fontaine de la Rotonde – you could see at the beginning of this post and Paul Cézanne (I mean his bronze copy 🙂 ) looks directly at it.
Next one you can find on Course Mirabeau boulevard – it shows the King René of Anjou with wine grapes or the fountain with the Maltese cross by the Gothic church of Saint-Jean-de-Malte.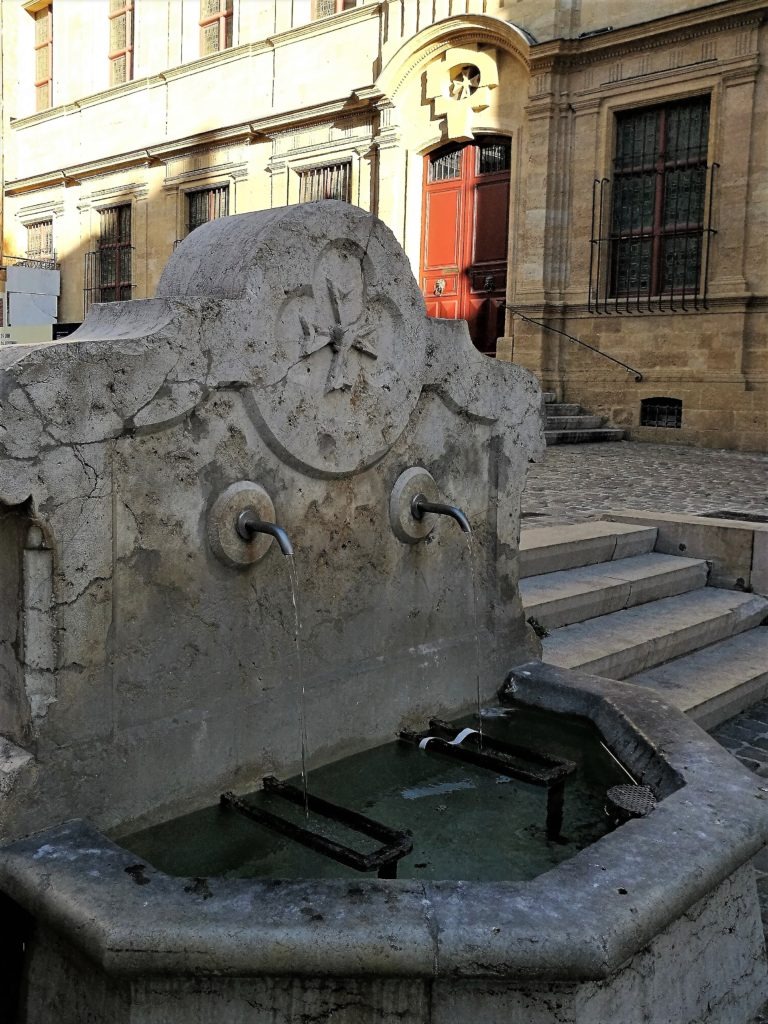 Maison Brémond
The tradition of Brémond confectionery house goes back to the beginning of the 19th century. After the fire, the company was moved to Rue d'Italie in 1986, where you can find it today. In addition to the "Calissons d'Aix" (a traditional French almond-shaped candy with candied-fruit and almond flavour topped with an icing), you can buy a lot of local delicacies (eg products from olive oil, lavender or almonds).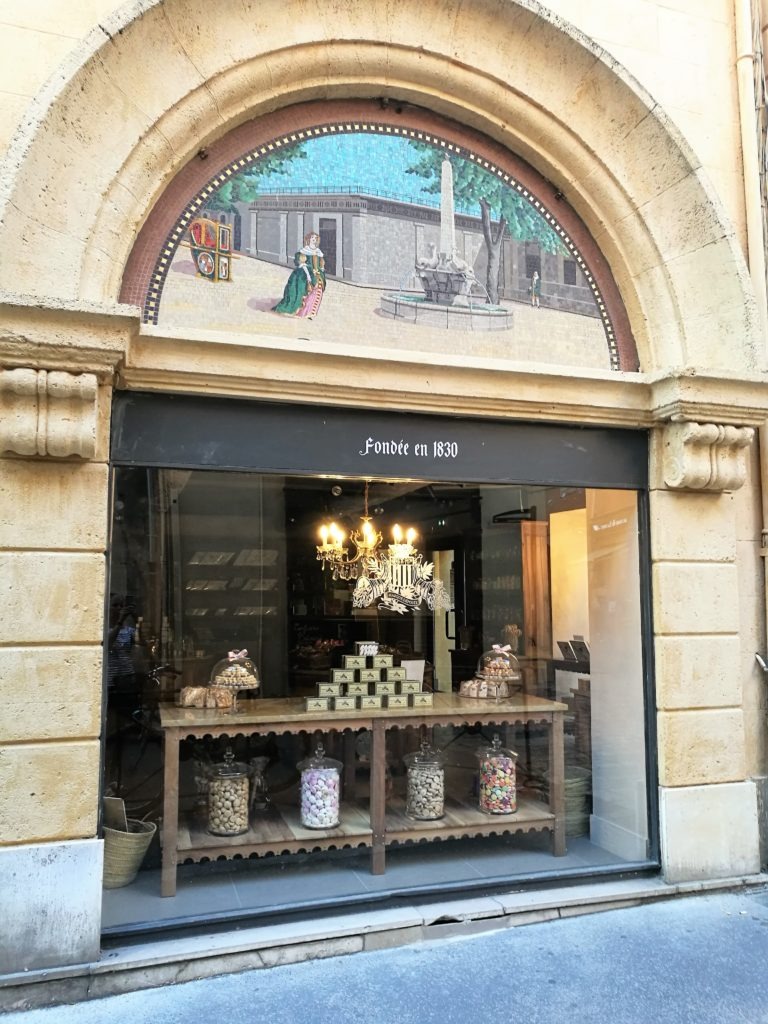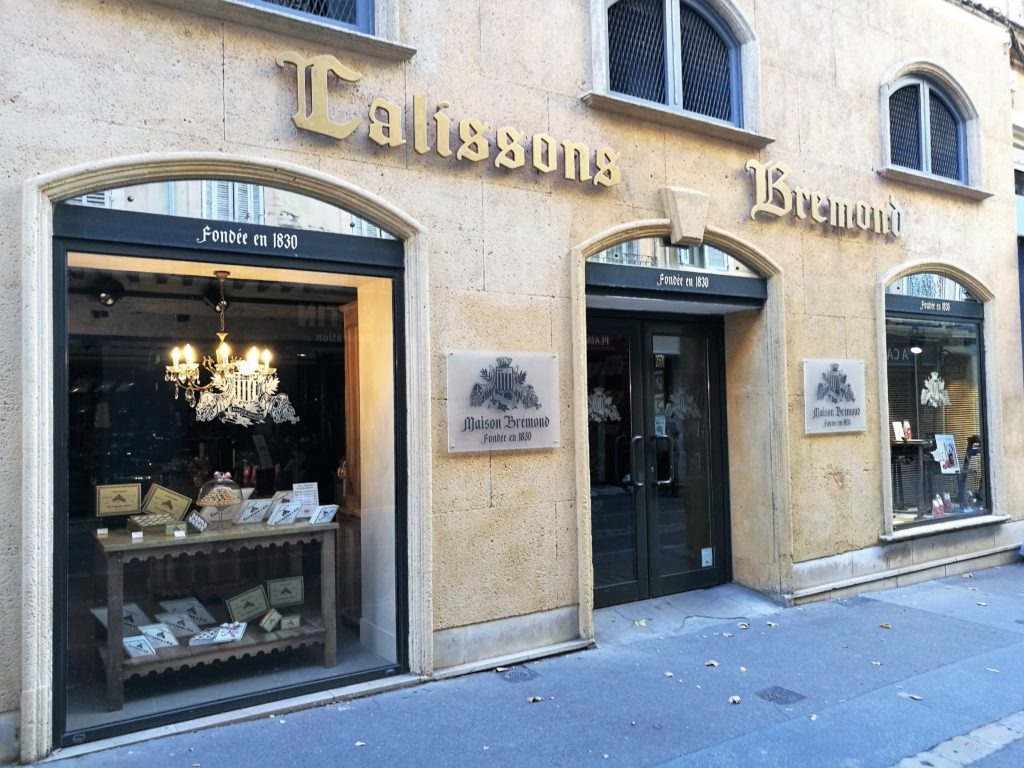 Saint Sauveur Cathedral
At the site of the Roman Forum from the 1st century, a Gothic cathedral was built in the 6th century. Now it is a French national monument.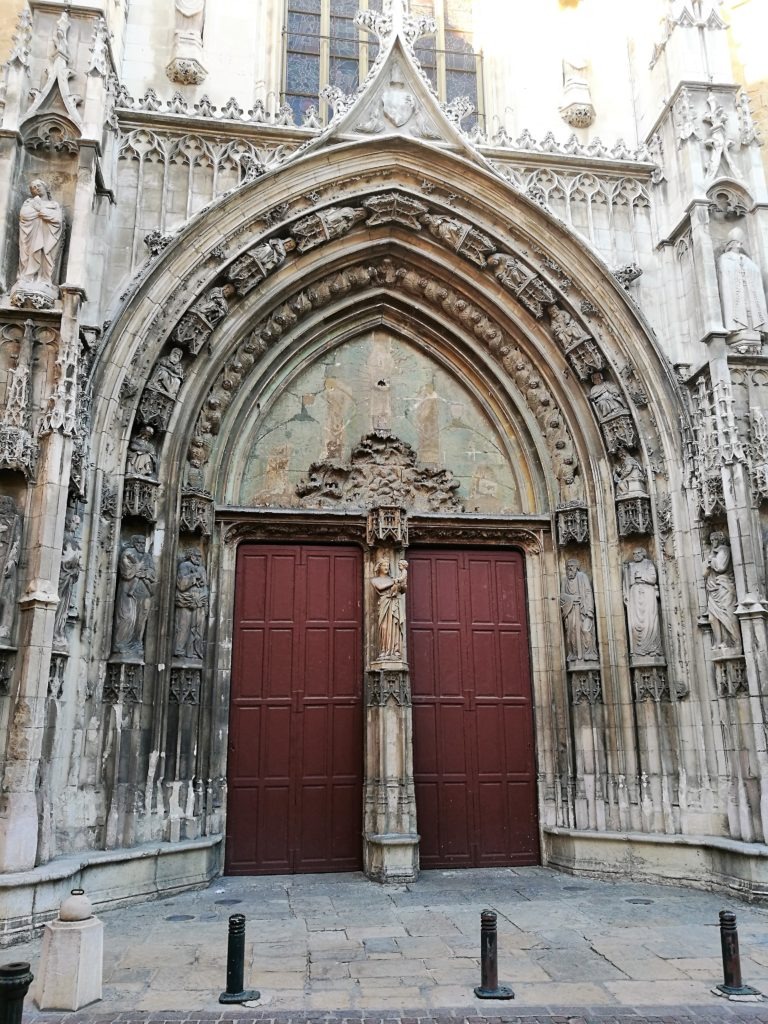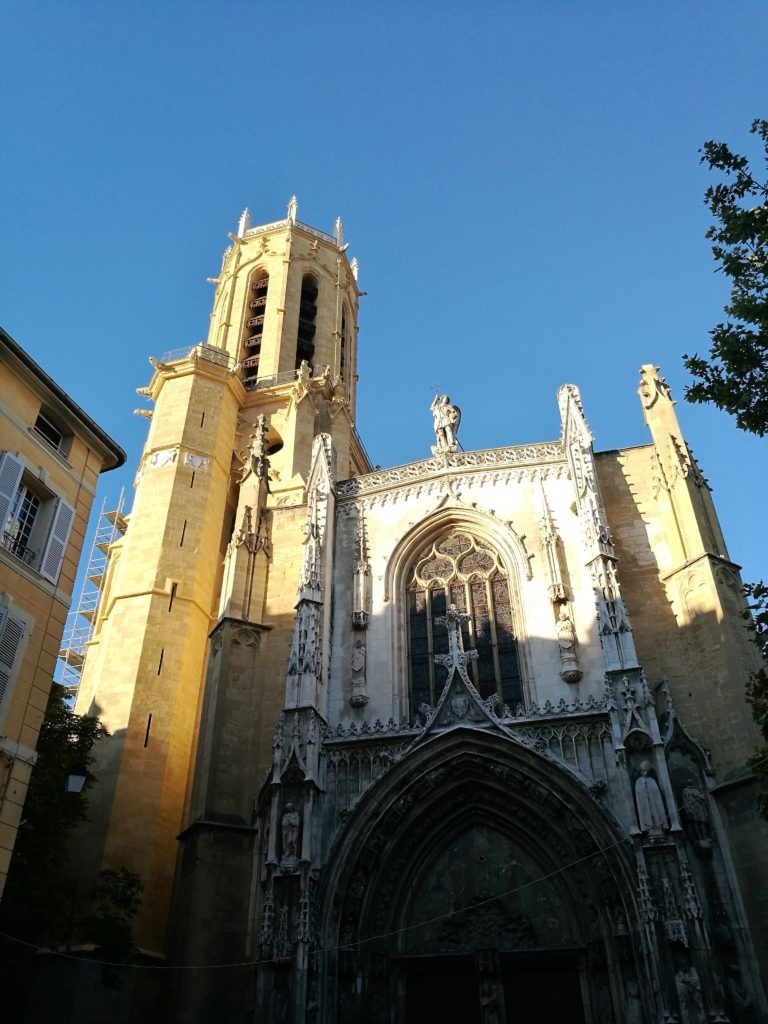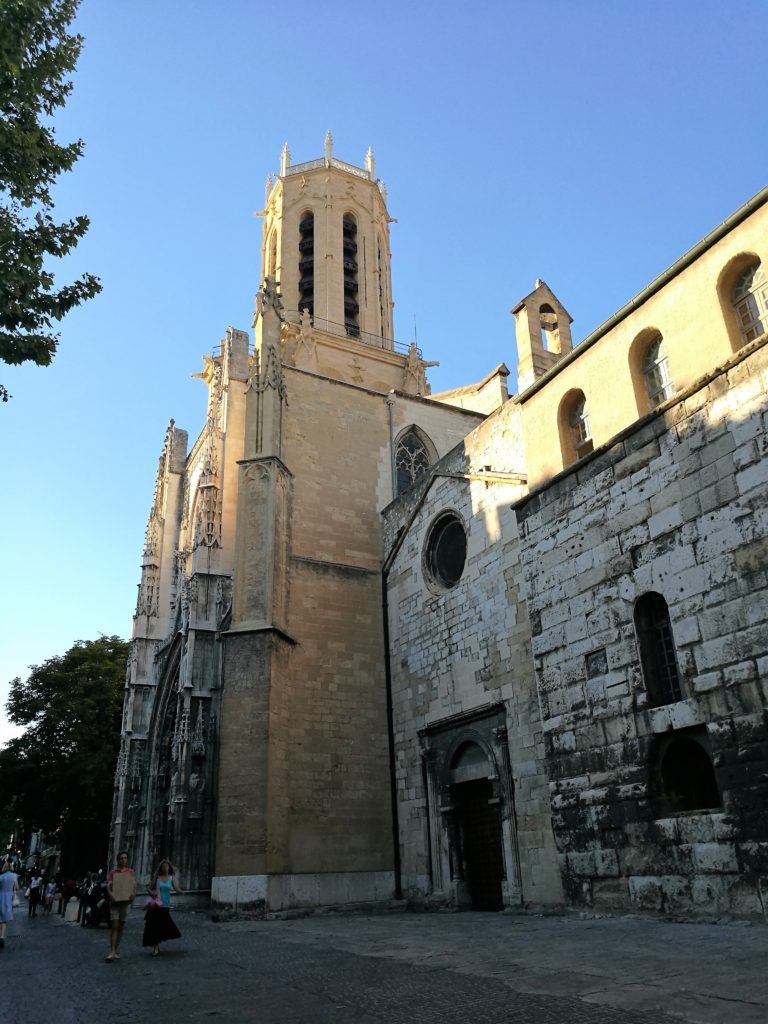 Restaurants
Restaurants and bistros with their gardens and an offer from of all the world's cuisines can be found in every street and square in Aix. Their greatest concentration is probably at the Place des Cardeurs near the Town Hall.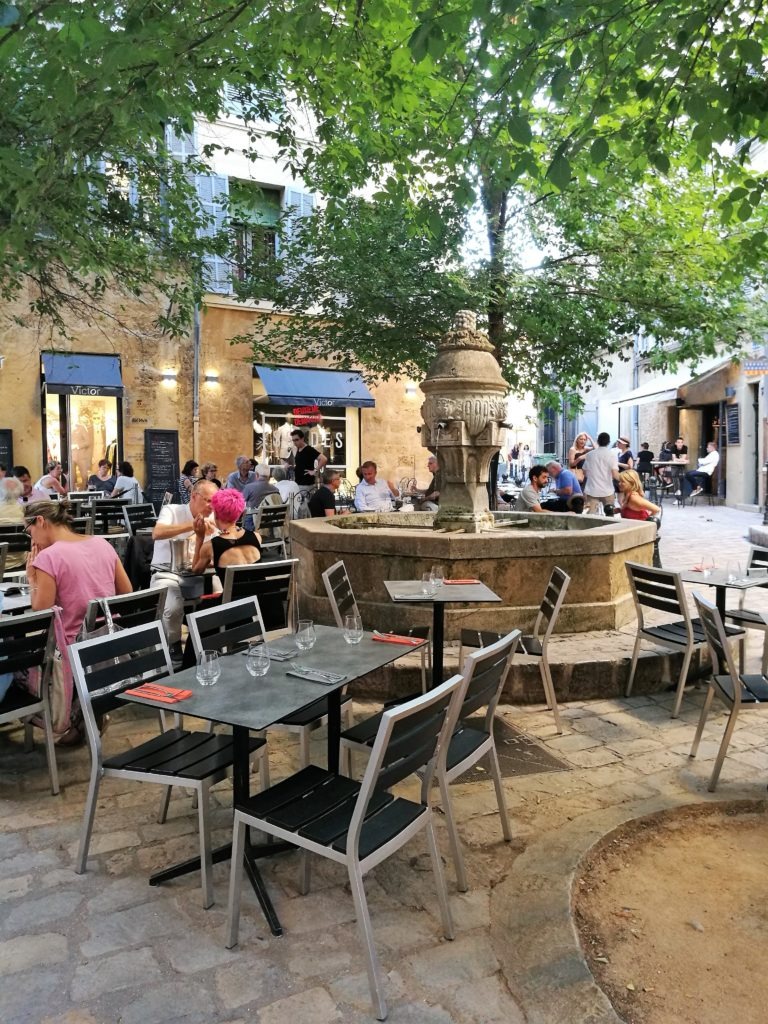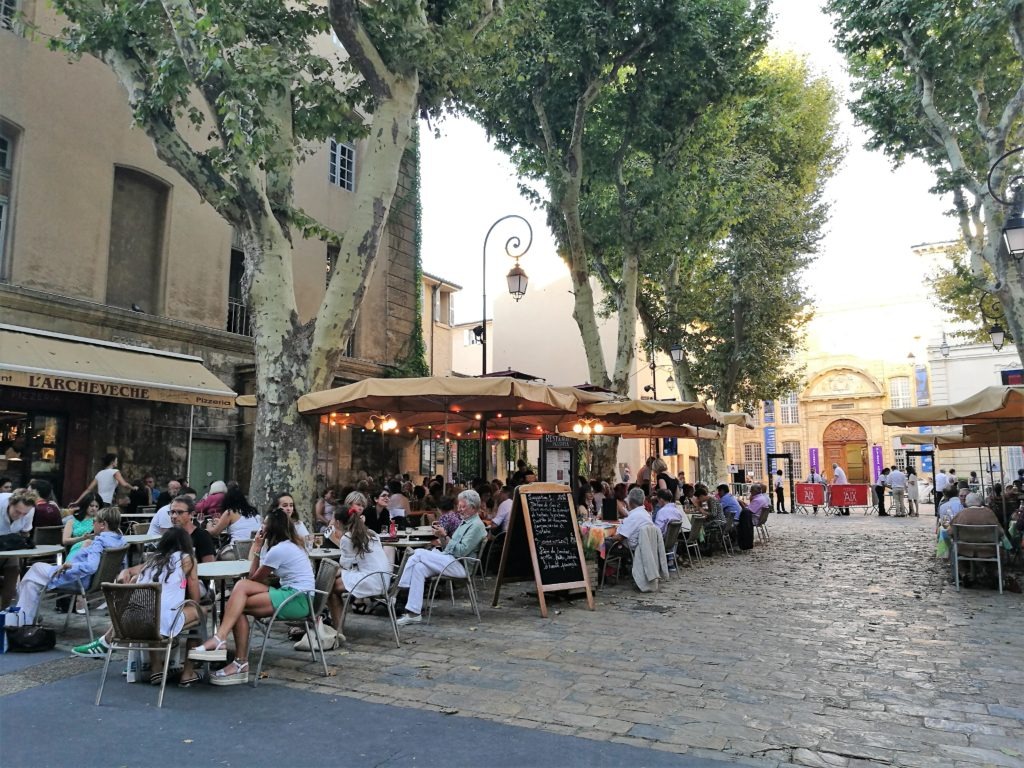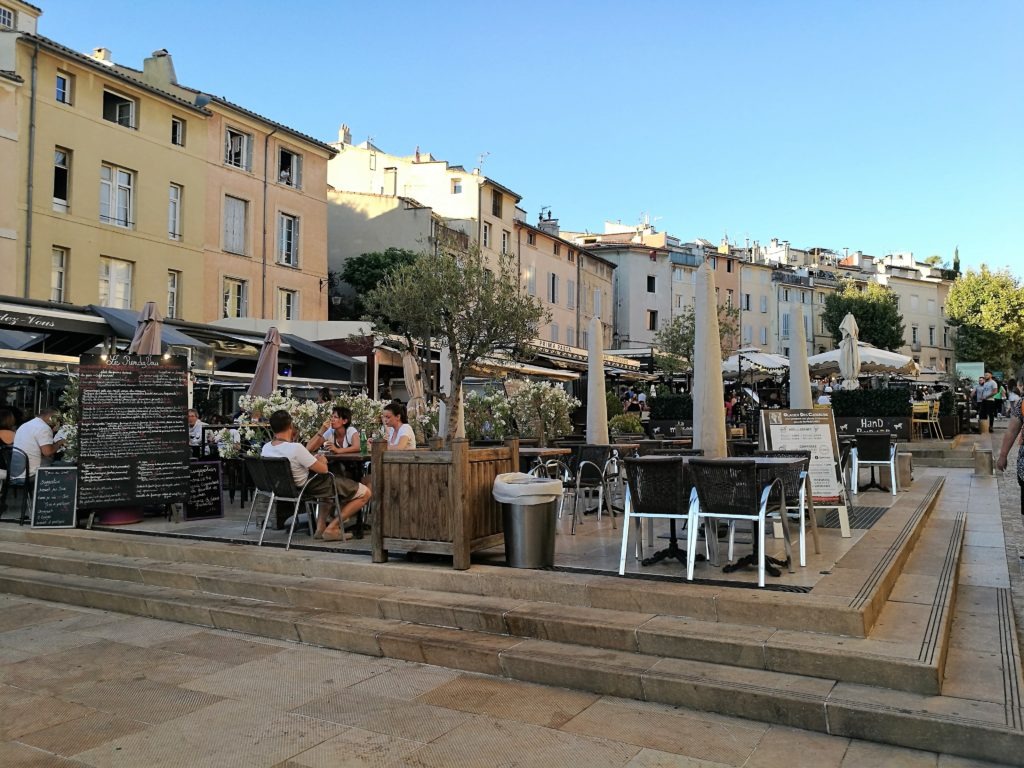 And what about you? Do you like wandering the streets of unknown cities? Which places that you discover make you most happy? Send me your comments!
And don´t forget to pin this for later!