During our last year´s fall crafts with kids, I realized, that they find the activities where they can imprint or trace their hands as incredibly entertaining. Perhaps because they imprint a piece of themselves on each piece of work? I don´t know. Anyway, great crafts where children can use their hands are trees. And you can create handprint fall trees in several modifications. Today I will show you five handprint trees that we´ve created with the kids.
Before you start doing anything with your kids, I recommend reading my post on 10 useful tips how to get crafty with kids. Believe me, you'll find them handy 😉
What you may need
White or colorful sheets of paper
Acrylic colors (brown and other autumn shades like yellow, orange, ocher, red, …)
Brush, pencil
Q-tips
Bubble foil
Blow pens
Leaves
1. Colorful fingerprints leaves
When creating this tree, our younger son didn´t want to trace his hand with a pencil and paint it as usual, but for the trunk and branches, he wanted to imprint his whole hand. All I had to do was pray he wouldn´t print his hand on anything else than on the paper (perhaps on a white wall) before we he washes it.
Since the way to the bathroom can sometimes be long, I recommend having cleaning wipes at hand (point 4 of my tips). Then just prepare the colors, soak the fingertips in them and stamp on the "trunk" of the tree.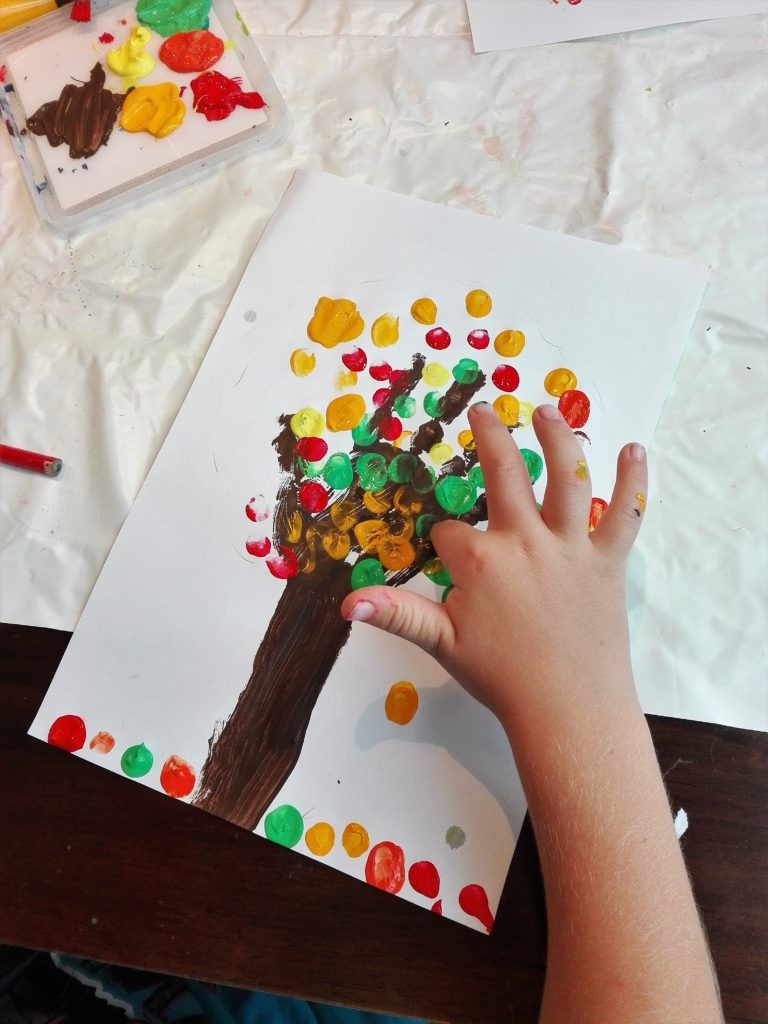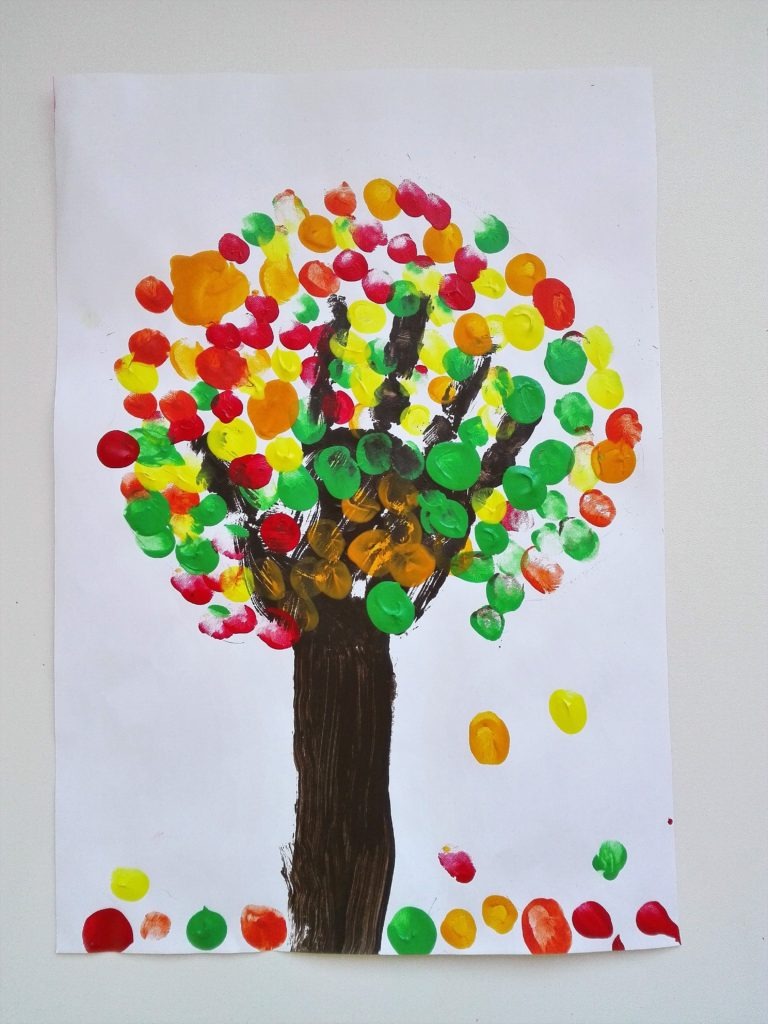 2. Bubble foil leaves
This time, they painted the trunk and branches of the tree in the "classic" way, that is, I first traced my son's hand with a pencil and he then painted it brown.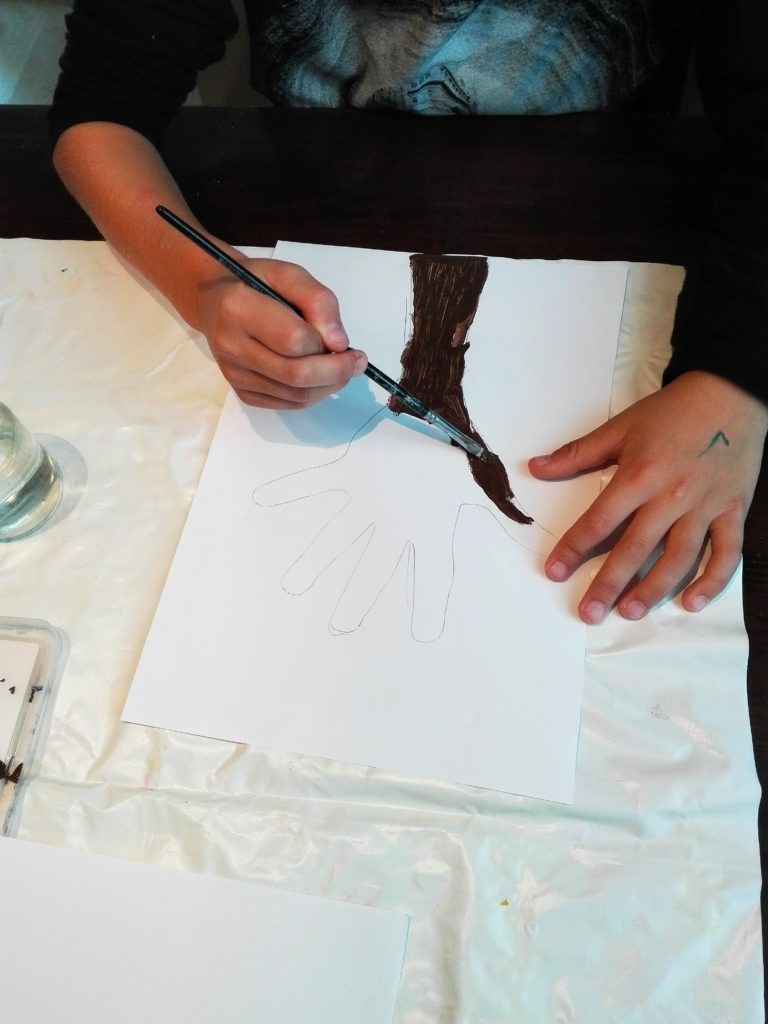 While the tree trunk is drying out, cut out the round shape of the bubble foil. How much depends on how much colors you will use. Then just paint it and print it. But watch out! Do not press too hard! You can overlap the foil pieces, making the color effect even more impressive.
3. Blow pens
During the walk, we picked up from the ground small leaves that resemble the maple (or perhaps some kind of maple?) And after the return, we started to create. If you want to do breathing exercises with your kids, blow pens are an ideal tool.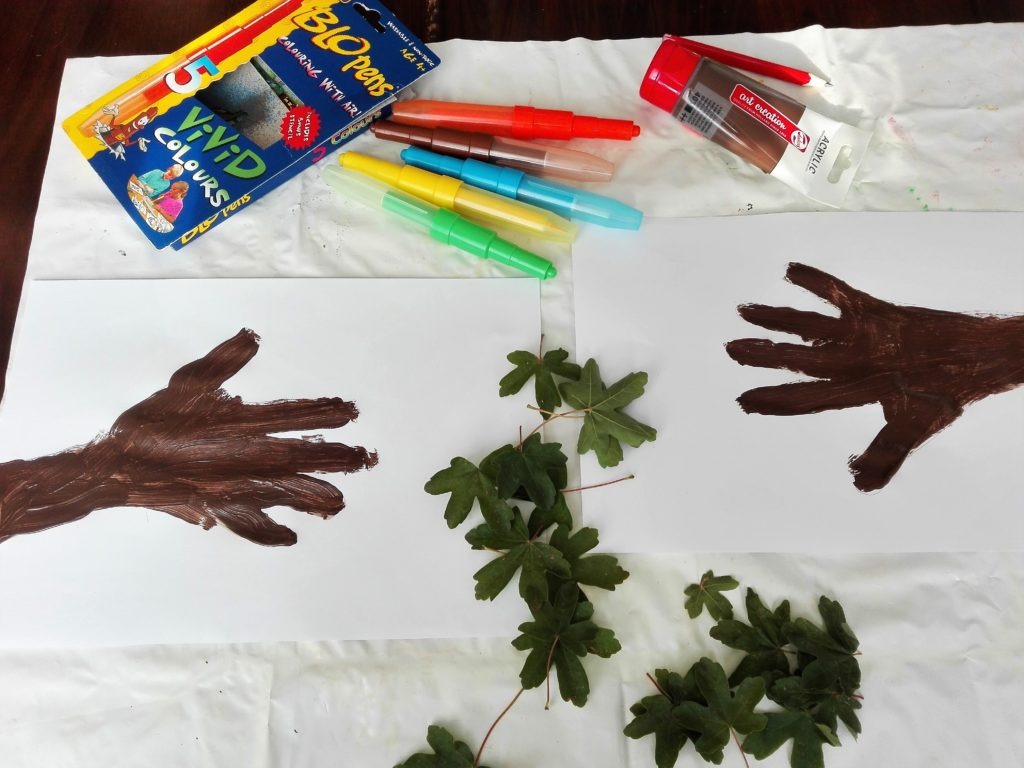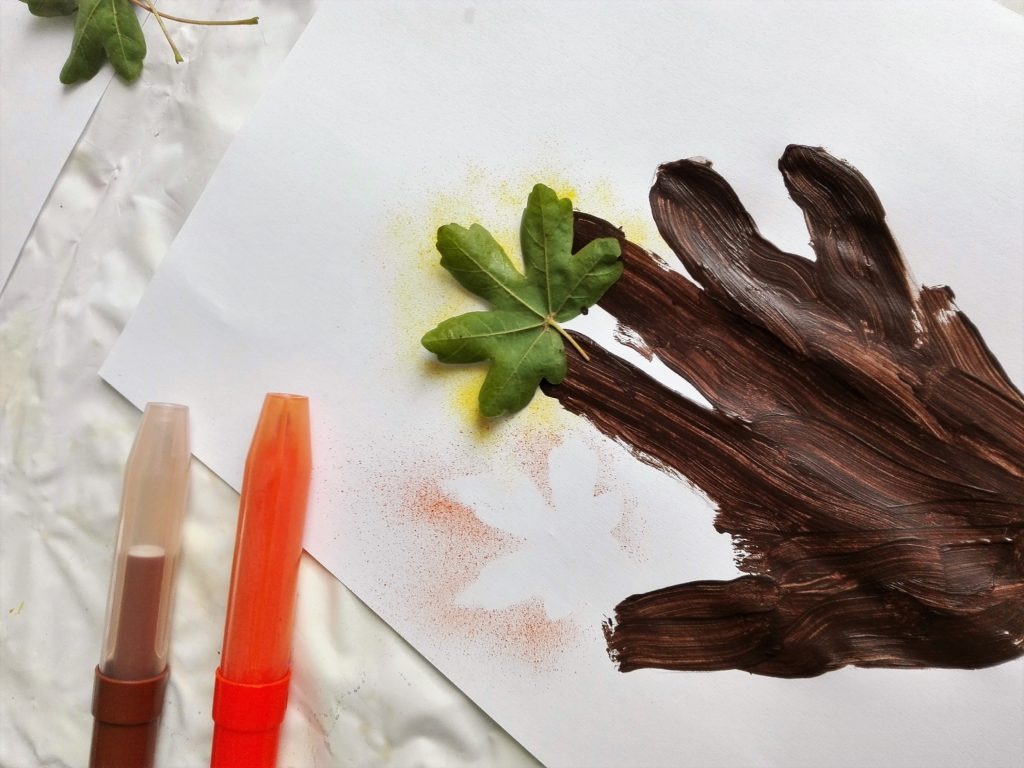 4. Leafprints
You could already see this tree in my post from last year: DIY Fall crafts for kids. It's probably the best-known classic – pick leaves of different shapes during the fall walk, paint their backsides (where the veins are drawn) and imprint them on the paper.
5. Q-tips leaves
These trees you could also see in my last year´s post. Instead of fingerprints, use q-tips to make colorful dots.
Do you like fall crafts? What materials do you prefer? What technique do your kids enjoy most? Send me your comments! And don´t forget to pin this for later: