As you can read in the recent post, one beautiful winter day at the beginning of March our family set off to a famous resort in Engelberg. While our joined his hockey team, I and our little set out on a walk around Lake Trübsee. And my husband took our younger son to ski. They chose the area of Gerschnialp, which is very suitable for children and beginners because of its blue runs.
Getting to Engelberg
Engelberg is located in central Switzerland and is easily accessible from Lucerne (40 minutes by car) and Zurich (1 hour by car). For us who live in the Bern area is a little farther, but as I wrote, we went to these parts for our son's hockey tournament.
There is a huge parking lot right at the valley station of the Titlis cable car (parking fee is 5CHF/day). To get to the Gerschnialp ski area, you have to take the funicular from to Gerschnialp (not Titlis Xpress), which runs every 20 minutes. Attention! There are two separate entrances from the cash registers – one for the cable car and the other for the Gerschnialp funicular.
Before I get to the skiing itself, here is an interesting point. Engelberg is the "hatchery" of Olympic athletes. And local people are proud of them.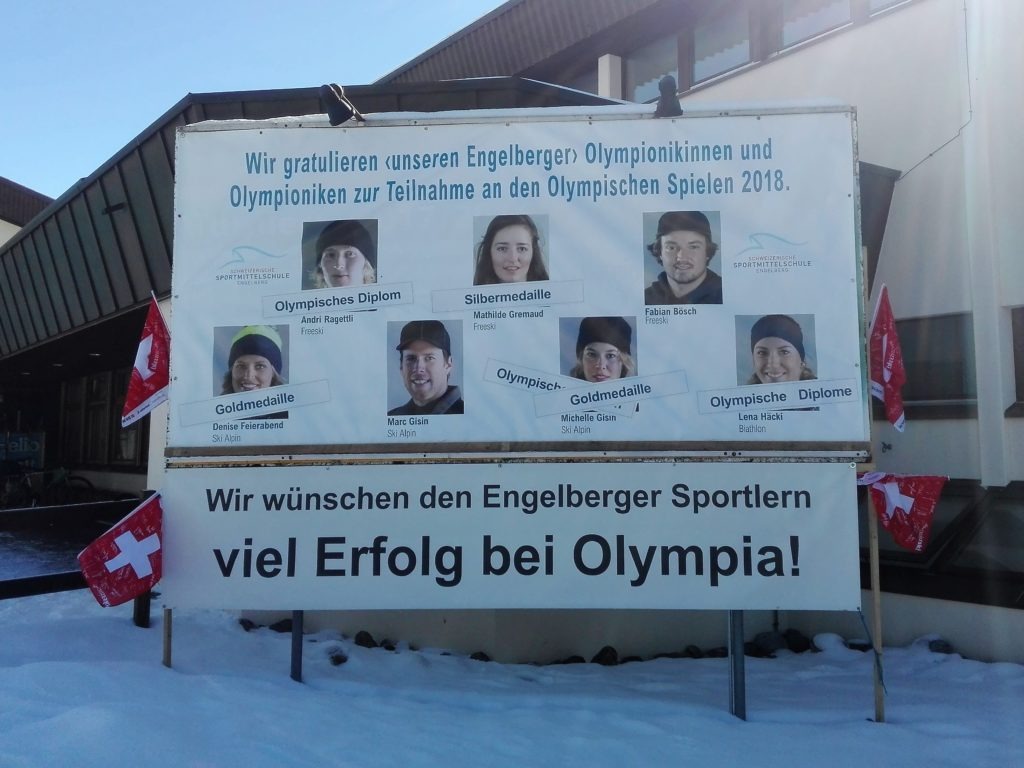 Skiing at Gerschnialp
The whole ski area in Engelberg is pretty vast – just take a look at this interactive map. In higher altitudes, you can find mainly red and black runs. Since our younger son is such a little kamikaze, I´m sure he would like skiing down these slopes, but I´m not sure about the proper style! Maybe we would have to pull him out of the safety nets (I can well remember his tumble at Jaunpass, when he wanted to catch his brother).
So for safety reasons (and keeping my husband's sanity :)), they chose Gerschnialp, where you can find a net of blue runs suitable for beginners and kids.
To reach the lifts, you have to walk a little from the funicular station. You can find here a T-bar, J-bar and children´s lifts.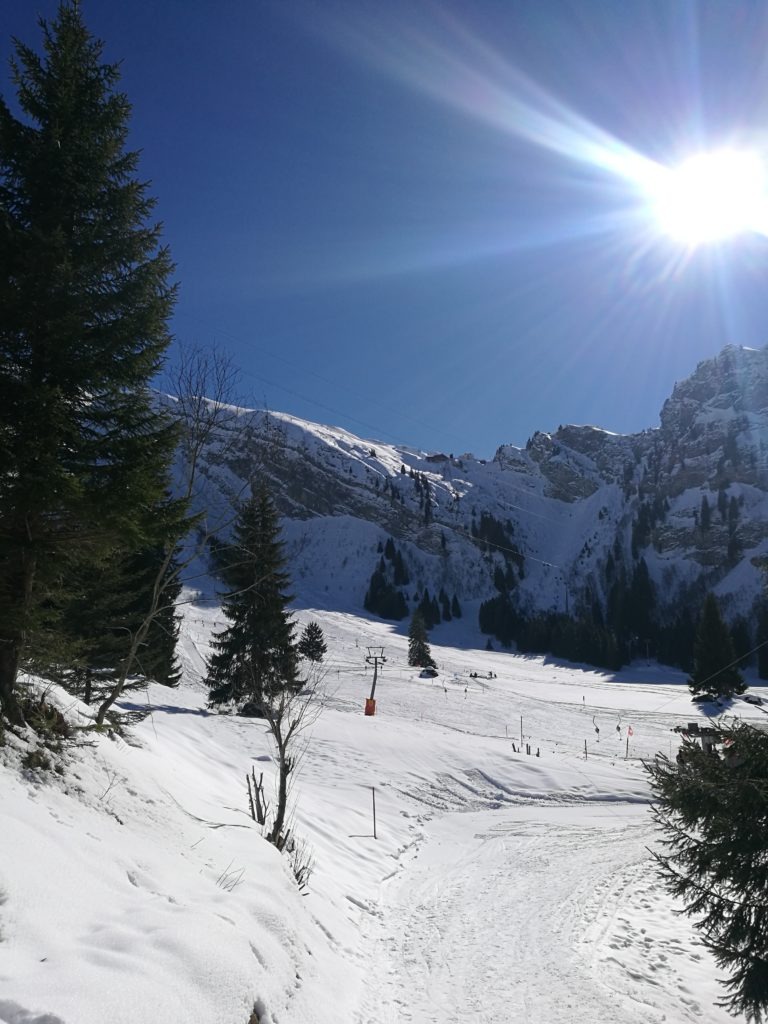 My husband, who is the proficient skier, found the blue runs for beginners quite boring, but of course, our son enjoyed them!
As you can see in the photos below, in the afternoon were parts of the runs under the shadow of the mountains.
Refreshments
The Gerschnialp restaurant with sun terrace and views of the surrounding mountains offers plenty of refreshments.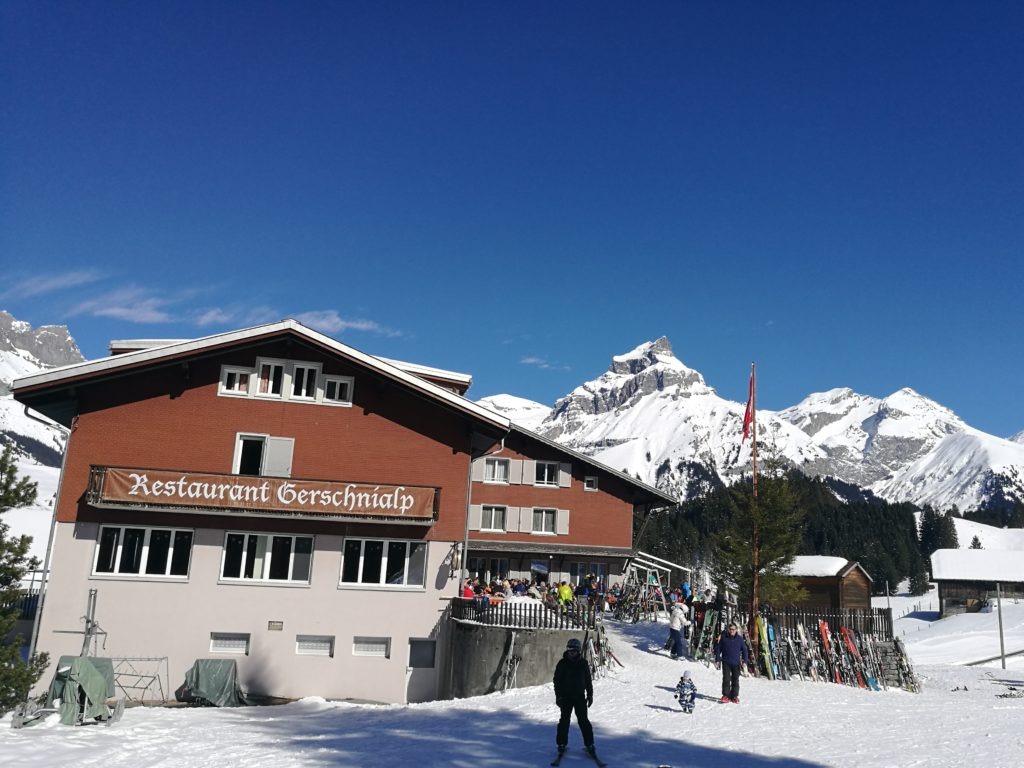 Summary: According to my husband's references, there were not many people here (understand crazy, fast, and dangerous skiers) around, so many little kids learned to ski here. But on the other hand, it is not the cheapest ski resort (an adult ski pass for skiing after 12 am is worth 54 francs, children up to 6 years are free).
Cross-country skiing
Engelberg is also known as the cross-country skiing center. Not only can you ski in the Gerschnialp area, but also in the valley. In the Sporting Center (where our eldest son had his hockey tournament), cross-country skiers have all the facilities – incl. dressing rooms and showers.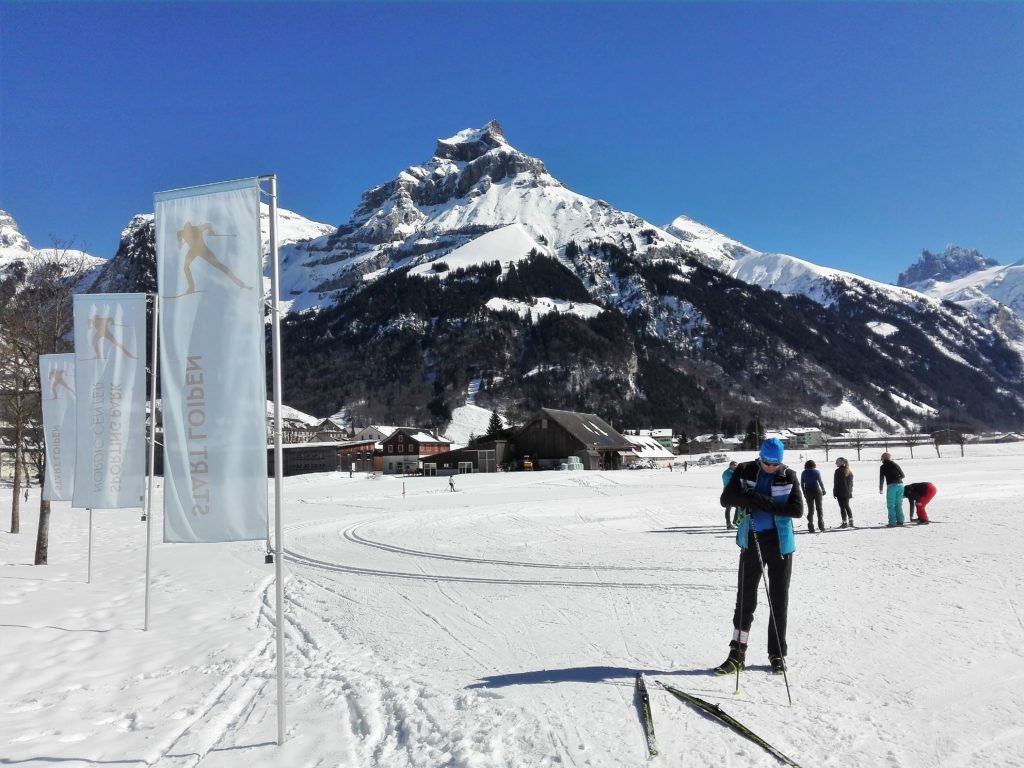 In conlusion…
If you wondered how the EHC Burgdorf youths were doing, then they ended up as the Czech Ice Hockey Team at the Olympics – on the 4th place. And it certainly wasn´t because we hadn´t supported them enough! They just missed a bit of hockey luck;)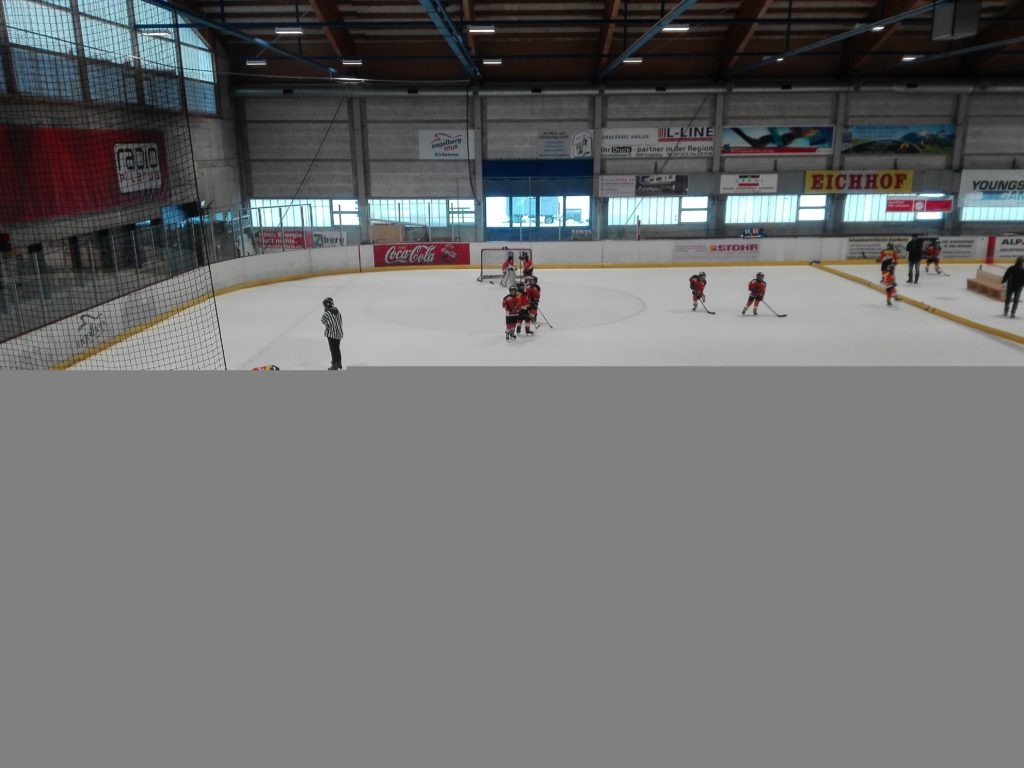 If you like this article, I will be happy if you share it. Maybe on Pinterest where you can save this photo for later: