OK, I'll be honest with you at the beginning: the swimming pools (Badis) mentioned in this post are the only three we have visited so far (unless I count indoor swimming pools and a natural swimming pool near Thun Lake). Maybe you're tapping your forehead, right? But we're pretty conservative, and when we like a certain place, we do not like making any changes 😉 So, that´s the reason why only 3 Badis are stated in this post (but you can see that we are at least a bit open to trying out new things 😀 )
So, below you will find 3 Badis in our immediate vicinity and reasons what we like about them – not just us as parents, but what our children appreciated. Of course, everyone can enjoy something different and what we like, others may not like. Anyway, I hope my little guide will help you decide where to go for summer fun.
Badi Kirchberg, BE
Large, beautiful and quiet Badi with many possibilities for young and old.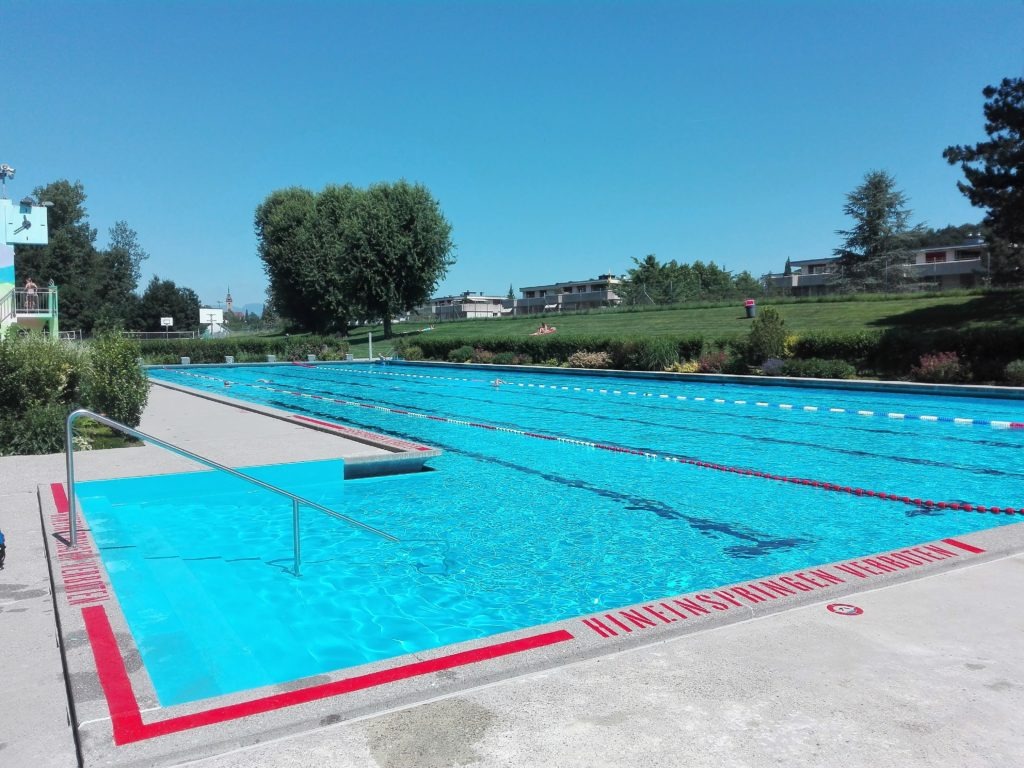 Address: Obere Schache 9, 3422 Kirchberg, BE; bus No.466, 467 (stop Badimatte)
Why do we like it: probably because it´s closest to our place and when we ride a bike, we are here in less than 10 minutes 🙂 But no, now seriously: given that even people from Burgdorf (where they have their own swimming pool!) come here, it is clear that the local swimming pool has plenty to offer. There is a 50m swimming pool for swimmers, a non-swimmer pool, diving boards, a beautiful splash pool for small children with a slide, plenty of play elements in the green, a beach volleyball court and an outdoor fireplace. So you can have a picnic with friends or a birthday party here.
What our kids like: diving boards, bouncing pillow, table tennis tables and a large grassy area where they can play football.
Disadvantages: I've been thinking a lot, but "our" Badi is above reproach. Perhaps just a small footnote – compared to previous years, the system of ordering food at a kiosk/restaurant has been more disorganized, but it has improved.
Opening hours and more information here.
Parkschwimmbad Lyss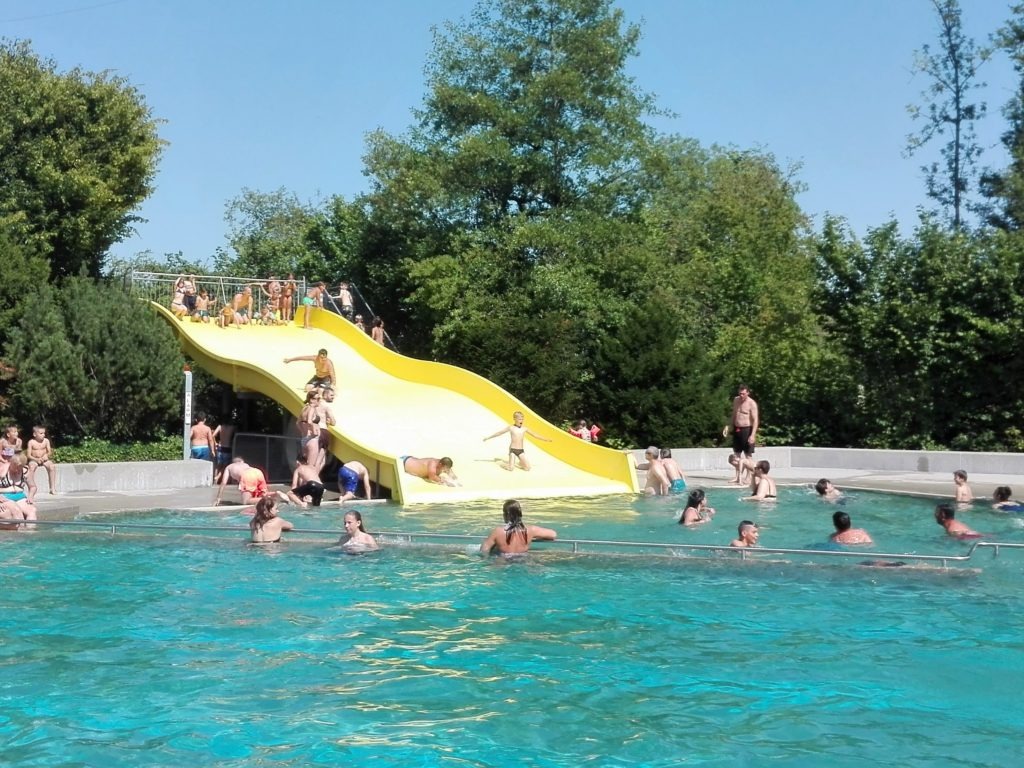 Address: Werdtstrasse 11, 3250 Lyss; bus M10 (stop Lyss, KUFA)
Why we liked it here: The swimming pool at Lyss is located in a beautiful area with many trees, one really feels like in the park here. For a small fee, you can rent sun loungers and parasols. There are plenty of free parking spaces.
What our kids liked: a wide water slide and diving boards.
Disadvantage: Although the length of the swimming pool is 50m, it is relatively narrow and with high attendance, here one does not have a chance to swim properly (not that I would care, it´s my husband´s point :D).
More info here
Schwimmbad Koppigen
A smaller swimming pool with a natural pond and a forest.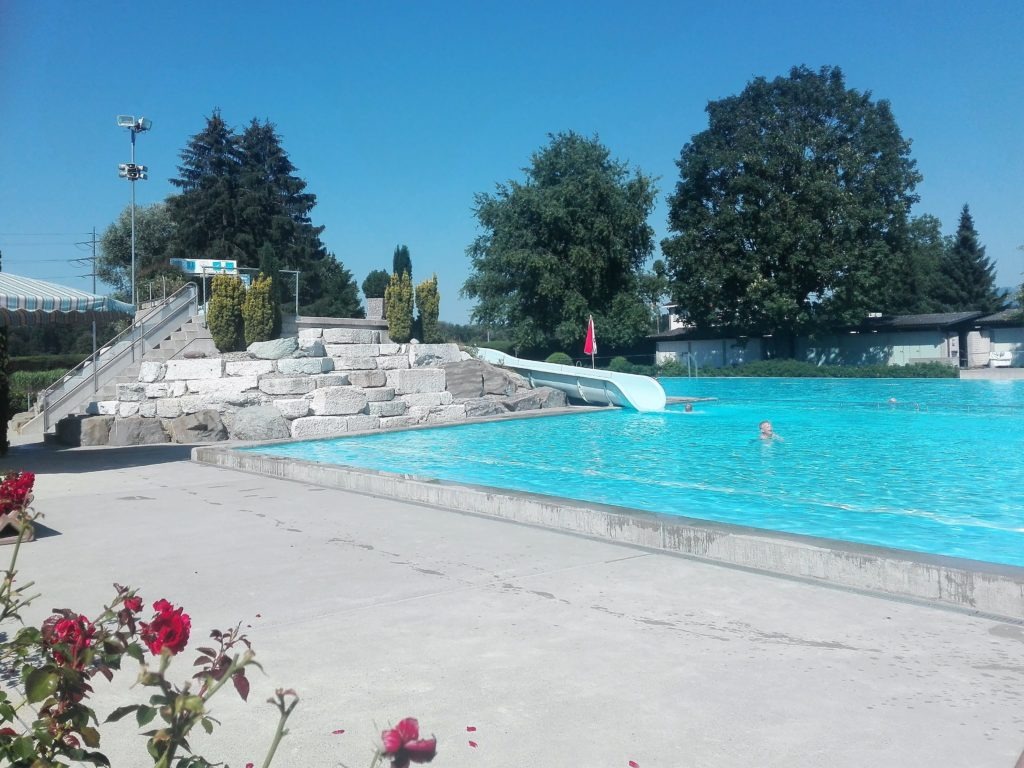 Address: Bläjiweg 2a, 3425 Koppigen; bus 844 (stop Schwimmbad)
Why we liked it: As I mentioned, the swimming pool is in nature, so when smaller children do not enjoy swimming (or you just need to get them out of the water for a while), you can go to the "Bläjiweier" pond to watch ducks or carps. Otherwise, at the swimming pool you will find a 50-meter pool that is connected to a non-swimmers pool, so you can go from one to the other without having to climb out of the water. And for the smallest, there is a nice splash pool. The local restaurant offers a lot of meals (there is even a salad bar here).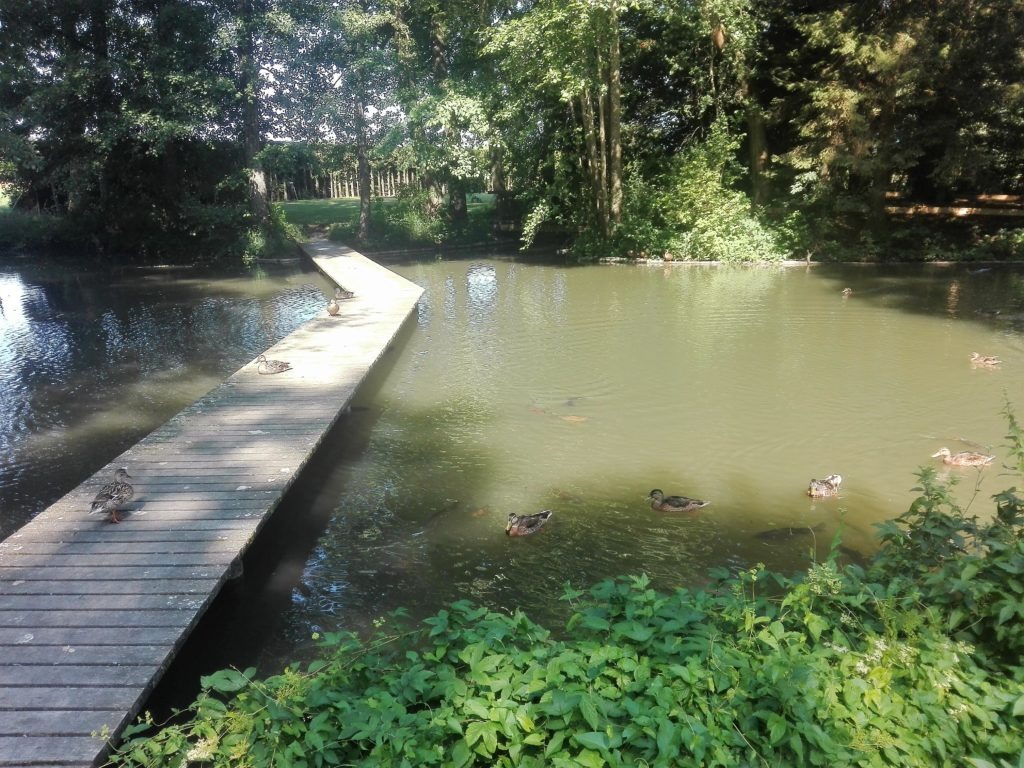 What our kids liked: a water slide and a pit-pat, which is something between a billiard and a minigolf (renting the cues and balls at the ticket office – 3CHF per child, 5CHF per adult)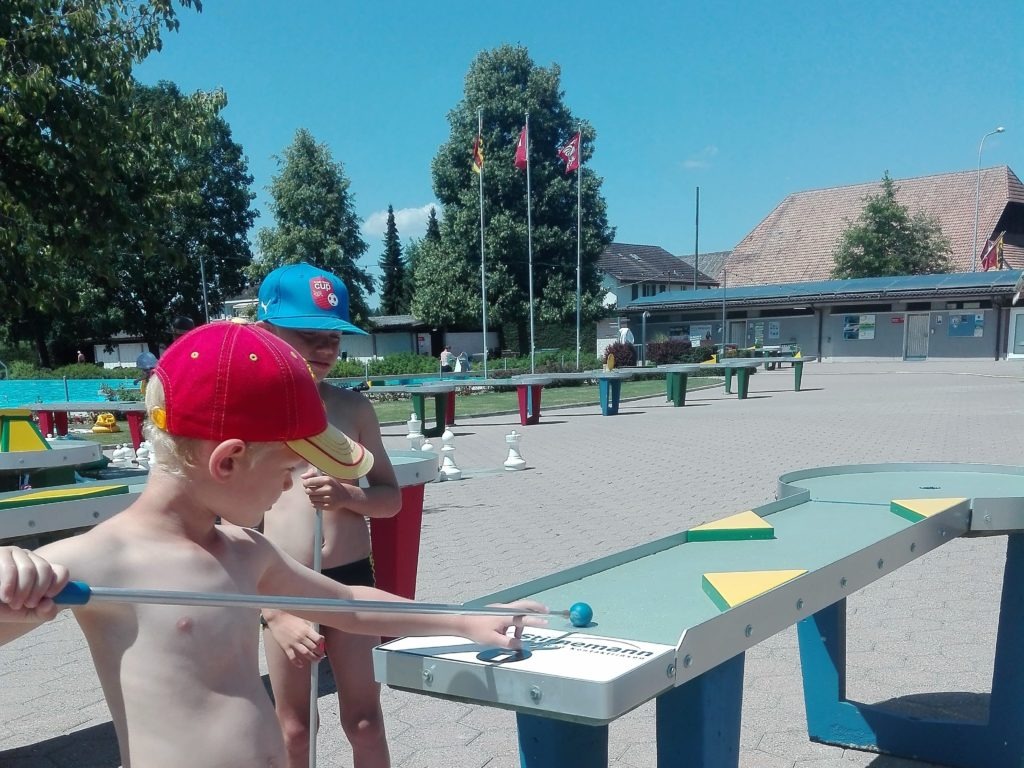 Disadvantage: Although the local restaurant has a wide offer, it also has a bit higher prices (ice creams, hotdogs) than elsewhere.
More info here
————————————————————————-
What we generally like at Swiss swimming pools is their cleanliness. I remember that in my childhood I was at our local swimming pool (you know how I love Uherský Brod and I can normally swear by it, but this does not belong among the best memories) was the pool in the middle of the afternoon full of drowned flies and wasps, hair and grass (because who would bother by showering or at least by rinsing the legs, when entering the pool). Also going to the toilets where there was so much water on the floor that no one had ever wiped, was also disgusting (I'm surprised I never caught a mold). Of course, these are memories of past times, so I sincerely hope that a lot of things have moved forward.
Most of the local swimming pools also have nice facilities – e.g. if you come regularly, you can rent a locker where you can keep things. Mums know it – all the balloons, swimming sleeves, buckets, shovels, and just a million other things you have to take with your little ones to the swimming pool.
This summer (or even the next – I hope it won´t take another 3 years :)) we plan to visit the swimming pool in Fraubrunnen, Münchenbuchsee, Zuchwil, and Marzili in Bern.
And what about you? Which Badi s your favorite? What would you recommend for us to visit? Send me your tips! And don´t forget to pin this for later!