Today's post is such a leap back in time. A time when everything was completely different due to the coronavirus pandemic. Fortunately, there was no absolute curfew here in Switzerland, so from time to time, we set out to explore the local trails. For example, this one from the nearby village of Hasle near Burgdorf.
Start of the route
The route starts at Hasle-Rüegsau Train Station. However, due to the situation, we arrived by car, which we left parked in the parking lot at the local company Blaser (right next to the football field), which shortened the original length of the route of 11.5 km by about a kilometer.
Anyway, if you leave the station, follow the signpost that leads to the bridge over the river Emme. After crossing the bridge, turn left, then right, pass the football field on the left side and head through the residential area towards the forest.
This is where the easy but steady climb begins. As we passed through the Ötzenberg farm buildings and walked along the forest for a while, we came out on a beautiful lookout. I suppose there used to be a big linden tree here, so typical of Emmental.
Seemingly along the plain, we continued through Schallenberg and from there on along the forest. If there was no such haze, we would certainly see alpine peaks.
From Schallenberg we reached along the forest to Rachisberg, which was the highest point of our hike. From here, the route leads practically only downhill through the settlements of Busswil and Wirtenmoos, all the way to Oberburg to the river Emme. Along the river, the route leads back to the starting point.
When we left Busswil, a view of Burgdorf opened up in front of us in the distance.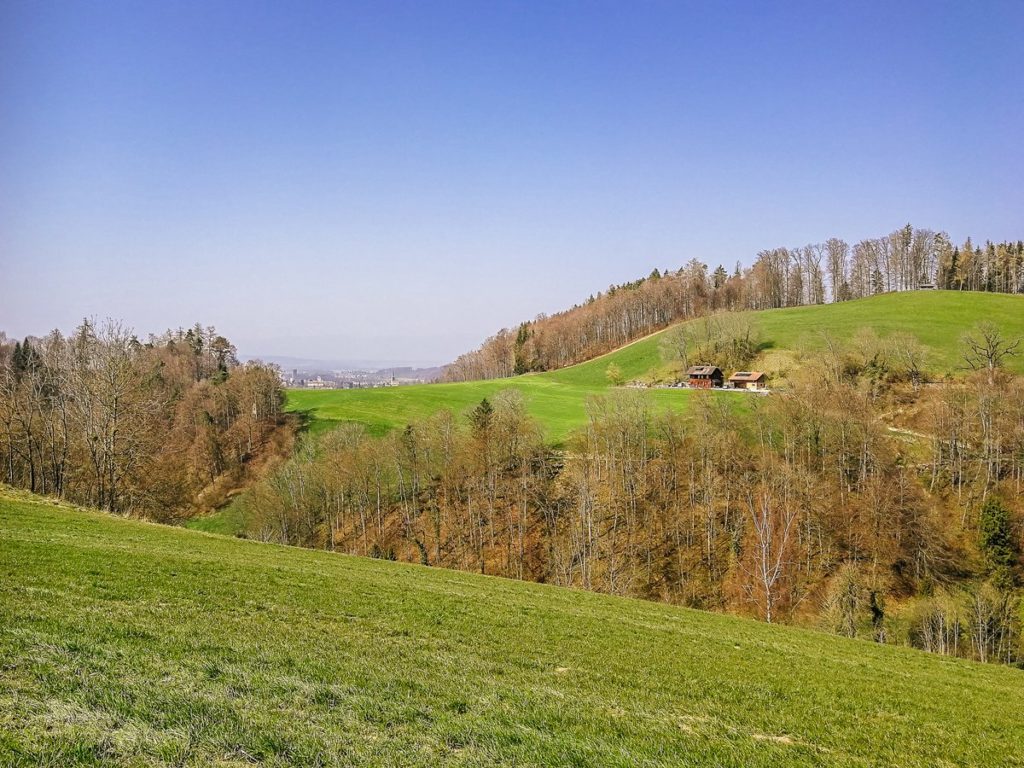 Through the forest we reached Wirtenmoos, from where began a steep descent from the hill down to the river.
On the way along the river, our youngest enjoyed the found stone, because the enthusiasm for painting on stones has not diminished.
At the end of the section along the river, you will pass the covered wooden bridge Wintersei. You kids will surely enjoy taking a break at the playground just behind the bridge.
You might also like this post: Biking: Timber bridges on the river Emme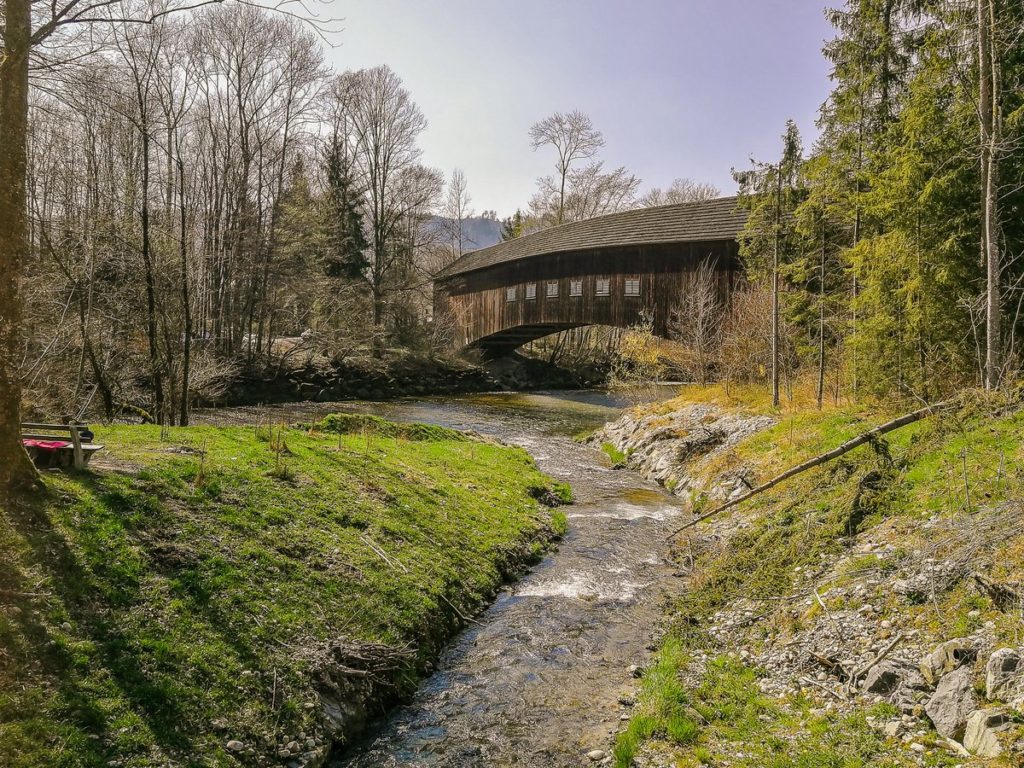 Summary
The route measures 11.5 km and is not suitable for strollers
You can find the elevation profile of the route on the Wandermagazin SCHWEIZ website.