The village of Leysin, which lies at an altitude of 1,200 meters above sea level, boasts the subtitle "Oxygen of the Alps" in its advertising material – thanks to its sunny and mild climate, the place is known as a spa for people with lung diseases. The 250 kilometers of local hiking trails, mountain hikes, and interesting cycling trips also offer visitors plenty of opportunities to enjoy the local nature.
Arrival
By car: from Bern, take the A12 motorway in the direction of Lausanne. At exit 14-La Veyre, follow signs E27/E62/A9 in the left lane to Simplon/Gd-St-Bernard/Martigny/Montreux. Then take exit 17 towards Aigle/Ollon/Les Mosses and follow the signs for Aigle. From here you will climb 15 km to Leysin.
By public transport: An alternative bus service is operating at this time instead of trains. Buses run from Montreux, gare (train station) every quarter of an hour. The journey to Aigle takes 26 minutes. Here you can board the train, which will take you to Leysin in 25 minutes.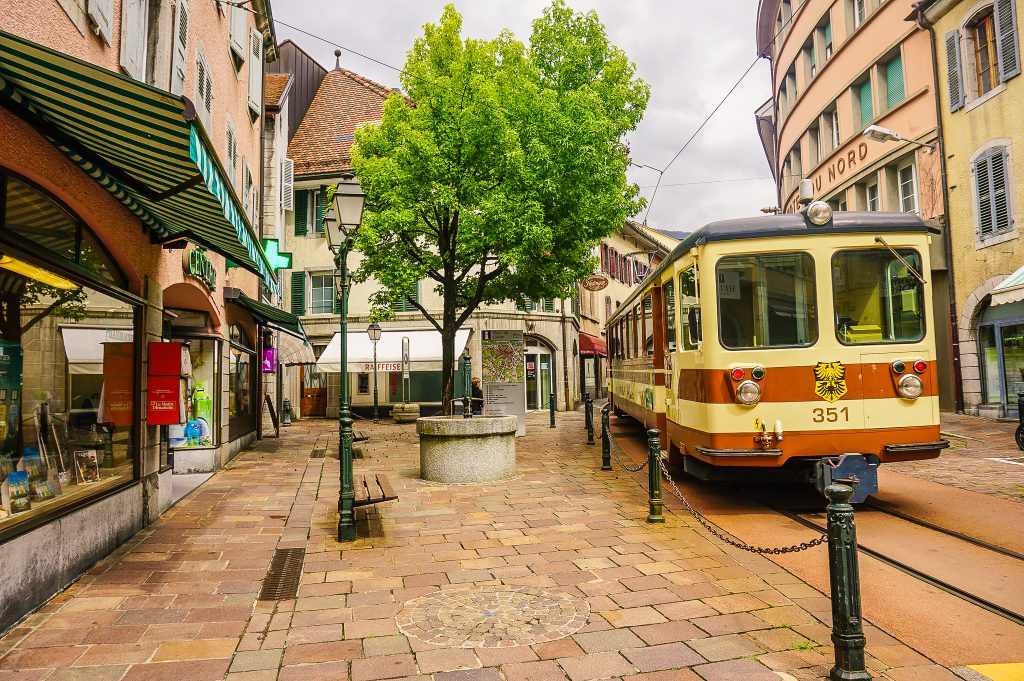 Starting point – Roc et Hameau de Veyges route
In the pdf brochure and map of Leysin Tourisme's summer hikes, I have chosen for us the route N°3 – ROC ET HAMEAU DE VEYGES. Only, we modified it slightly due to the fact that I needed our starting point to be Centre Sportif de la Patinoire (Rte du Camping 4, 1854 Leysin).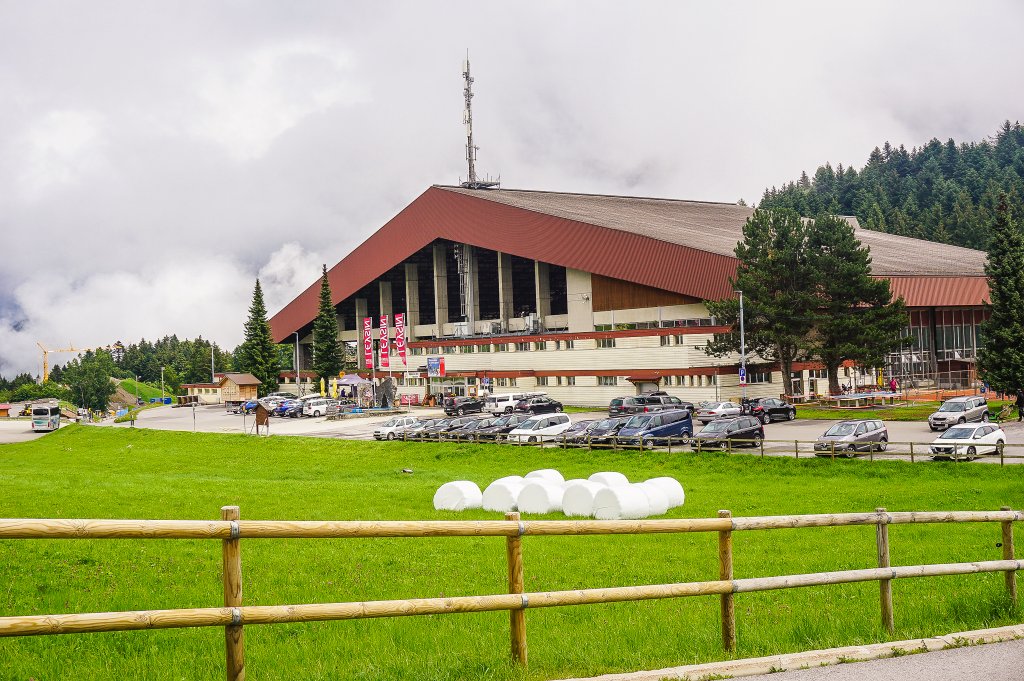 From the sports center, we headed towards the center of Leysin. At the first intersection, we turned left and continued along Les Ormonts street.
You can also see the route markings on the signposts. We of course followed route 3 in the direction of Ponty/Aigle. Once you reach the forest road, the route starts to descend relatively steeply – if you walk this way after rain, be careful not to slip on the stones.
The path keeps descending, practically all the way to the signpost in the photo below. After that, you will have a stretch on flat ground through a pasture, where the first views will open up before you. But then you get into the woods again, where nice parkour over mountain streams awaits.
After you approach the railway viaduct, you will go uphill for a while, but then, just before the village of Veyges, you will see some nice views again.
Veyges
At the signpost in Veyges, turn left in the direction of Roc de Veyges.
Roc de Veyges
A viewpoint from which you can't see much if the surrounding trees are leafed out (unless you climb up on a picnic table 😉 ). So at least take advantage of a nice picnic spot where you can relax.
You then climb up the forest path for 30 minutes to the cemetery of Les Larrets. Here I'll take a little historical detour. As we walked past the tombstones, I was struck by the many Belgian and French flags on the tombstones (unfortunately I don't have photos of them, I thought it was weird to take pictures). When we arrived home, I didn't give up and did some research to find out what this place was. I found out that it is a Belgian-French-Polish military cemetery. As I wrote above, Leysin is a famous place where there is sun, dry air, and healthy air. From January 1916, Switzerland received sick prisoners of war from the German and French camps of the First World War, some of them suffering from pulmonary or bone tuberculosis. These were mainly French, Belgian, and English officers, non-commissioned officers, and soldiers (while the Germans were sent to Davos). Concerned for the moral and physical health of these men, the host country tried to find them employment – for the aim of internment was moral regeneration through work. A French lieutenant who had made wooden toys during his captivity in Silesia opened a carpentry workshop in Leysin in March 1916. The internees bound books for the libraries of the large sanatoriums; there were also blacksmiths, tailors, shoemakers, carpenters, and joiners; the internees also worked in the fields for the peasants. The "interned intellectuals" could continue their studies in Lausanne, Geneva, Neuchâtel or Fribourg.*
Although thousands of soldiers were treated in Leysin until May 1919, 117 of them (90 French, 17 British, and 10 Belgians) unfortunately did not survive and were buried in the small cemetery in Veyges.
Back in Leysin
Summary
The trail is 8.7 km long and is not suitable for strollers.
It is not a hike that you would necessarily have to drive 100km for. But if you are in Leysin and the surrounding area and want to enjoy a "natur pur" and clear your head perfectly, I definitely recommend it.
Discover the surroundings