Despite electricity bills at astronomical heights looming in the near future, even this year some Swiss cities are not deterred from hosting light shows that attract tens of thousands of visitors yearly. For a few weeks a year, visitors to these shows will be enchanted by spectacular sound and light animations created by various artists. Some of the light shows have been a tradition for many years, some have been established relatively recently and some have been canceled as soon as they were created. But such is also the life of events. So, let's look in this article to see which light shows we have visited ourselves and which ones have been recommended to me by my followers.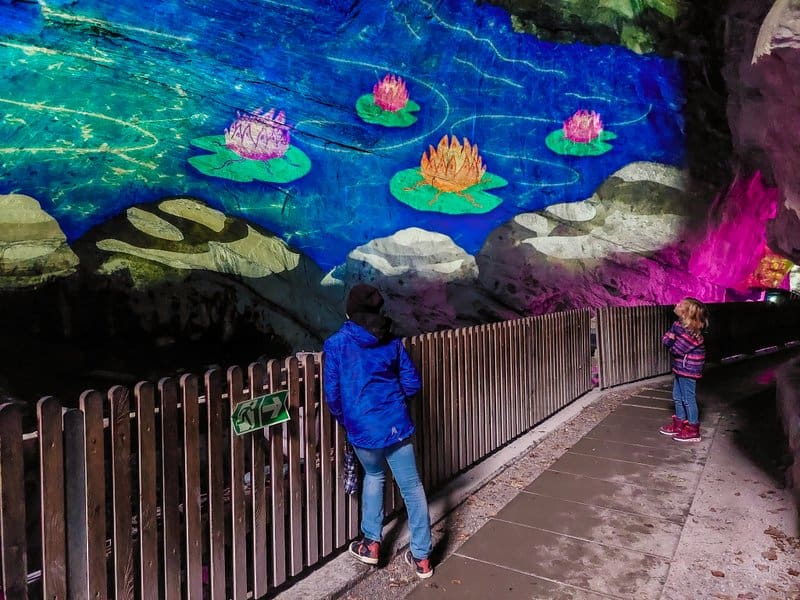 An exceptional show, as it starts in summer – it takes place from the end of May to mid-October. The high and relatively closed rock walls of the Taminaschlucht gorge do not let in as much daylight, so the light projections are visible from 6 pm onwards. The experience lasts 2 hours, including the shuttle bus ride there and back. The shuttle departs from Hotel Krone in Bad Ragaz at the appointed time and takes you within 10 minutes to the old bathhouse building (Altes Bad Pfäfers), where the show starts. The time spent in the Taminaschlucht gorge is approximately 1h 20min.
Where: the Taminaschlucht gorge near Bad Ragaz
Website: lightragaz.com
Rendez-vous Bundesplatz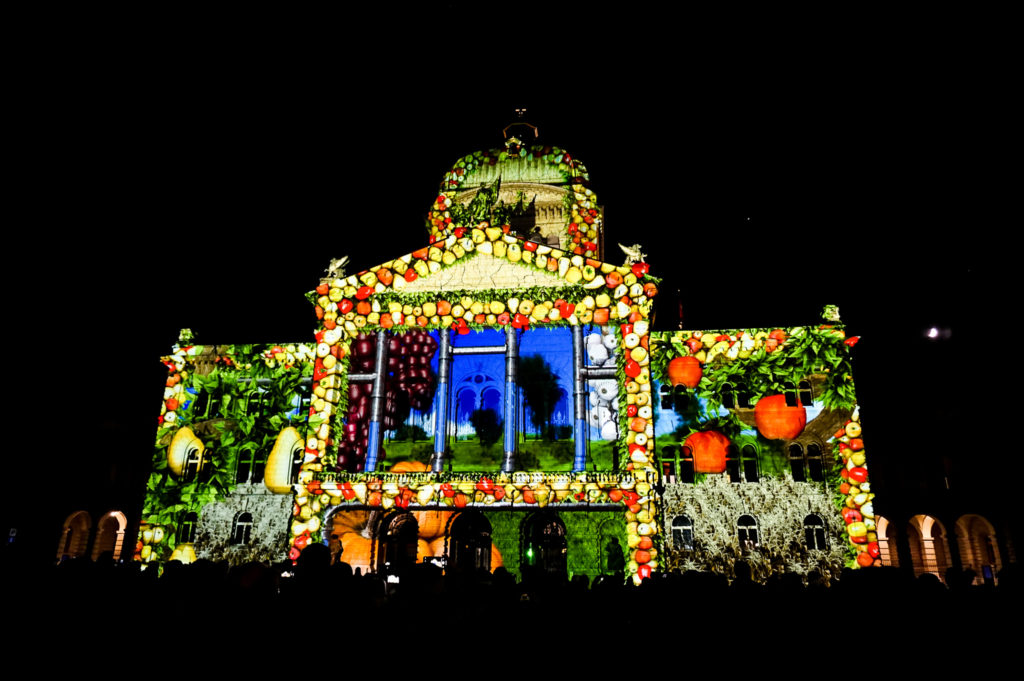 A beautiful light show right in the heart of the Swiss capital, and we haven't missed a single edition so far. This year, the Bundesplatz Rendez-vous will take place for the 12th time, from 22 October to 26 November. Roughly 20-minute performances on a particular theme (this year Point Nemo) are held from Tuesday to Sunday at 7:00, 8:00, and 9:00 pm on the square in front of the Parliament building. Admission is free.
Where: Bundesplatz, Bern
Website: rendezvousbundesplatz.ch
Illuminarium Zürich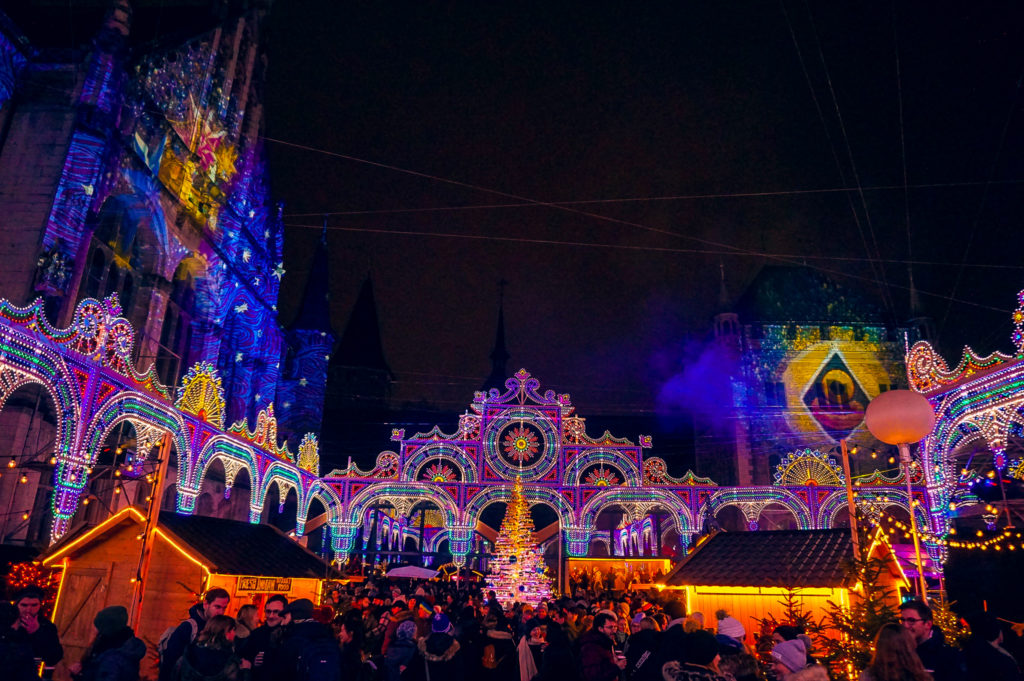 The Illuminarium takes place in the inner courtyard of the Landesmuseum, which is located next to the main train station. In 2022, the light shows will take place every evening from 10 November to 30 December 2021, except on 24 and 25 December. Admission to the main courtyard, where you can enjoy the lights and refreshment stands, is free. For an entrance fee, you can visit two different light and music shows projected on the museum's exterior walls: the Yuki Arktische Weihnachten & the ILLUMINARIUM Art Festival.
Where: Landesmuseum Zürich
Website: illuminarium.ch
Murten Lichtfestival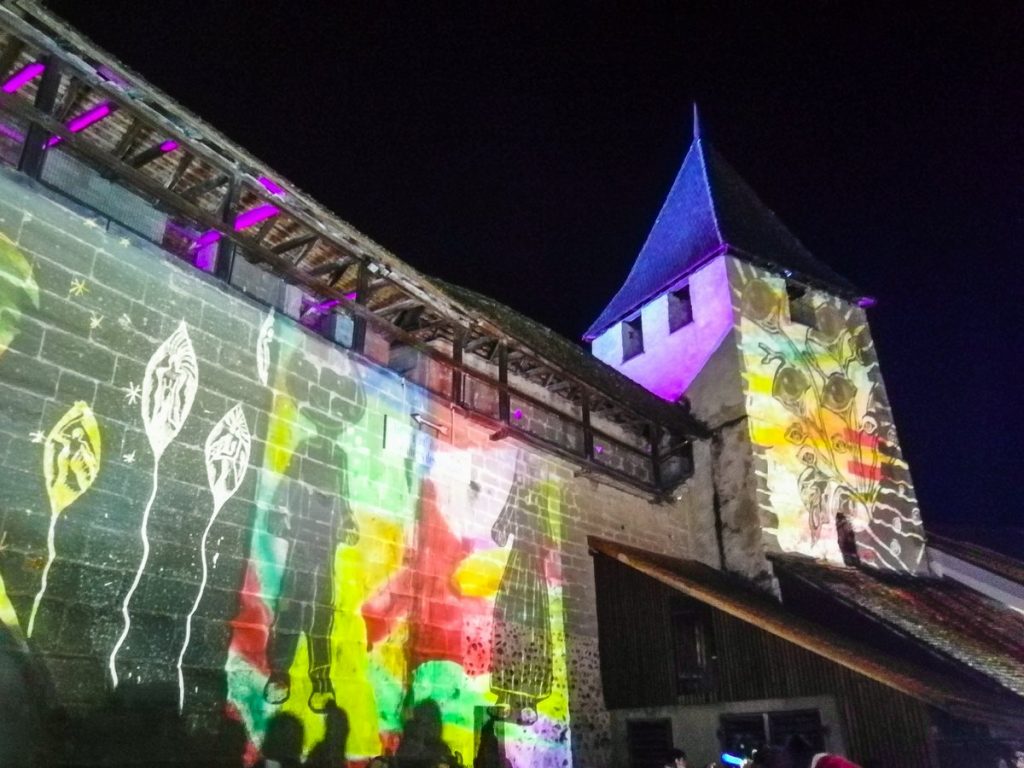 This light festival in the picturesque town of Murten will take place 18-29 January 2023 from 18.00 to 21.15 (Fri + Sat until 22.00).
At the beginning of 2020, Murten had already had its fifth Light Festival, breaking the record of previous years with more than 90,000 visitors. It had a covid break in 2021, but welcomed 64,000 visitors again in 2022.
Where: Murten (Canton of Bern)
Website: murtenlichtfestival.ch
Festival Etoile Bella Lui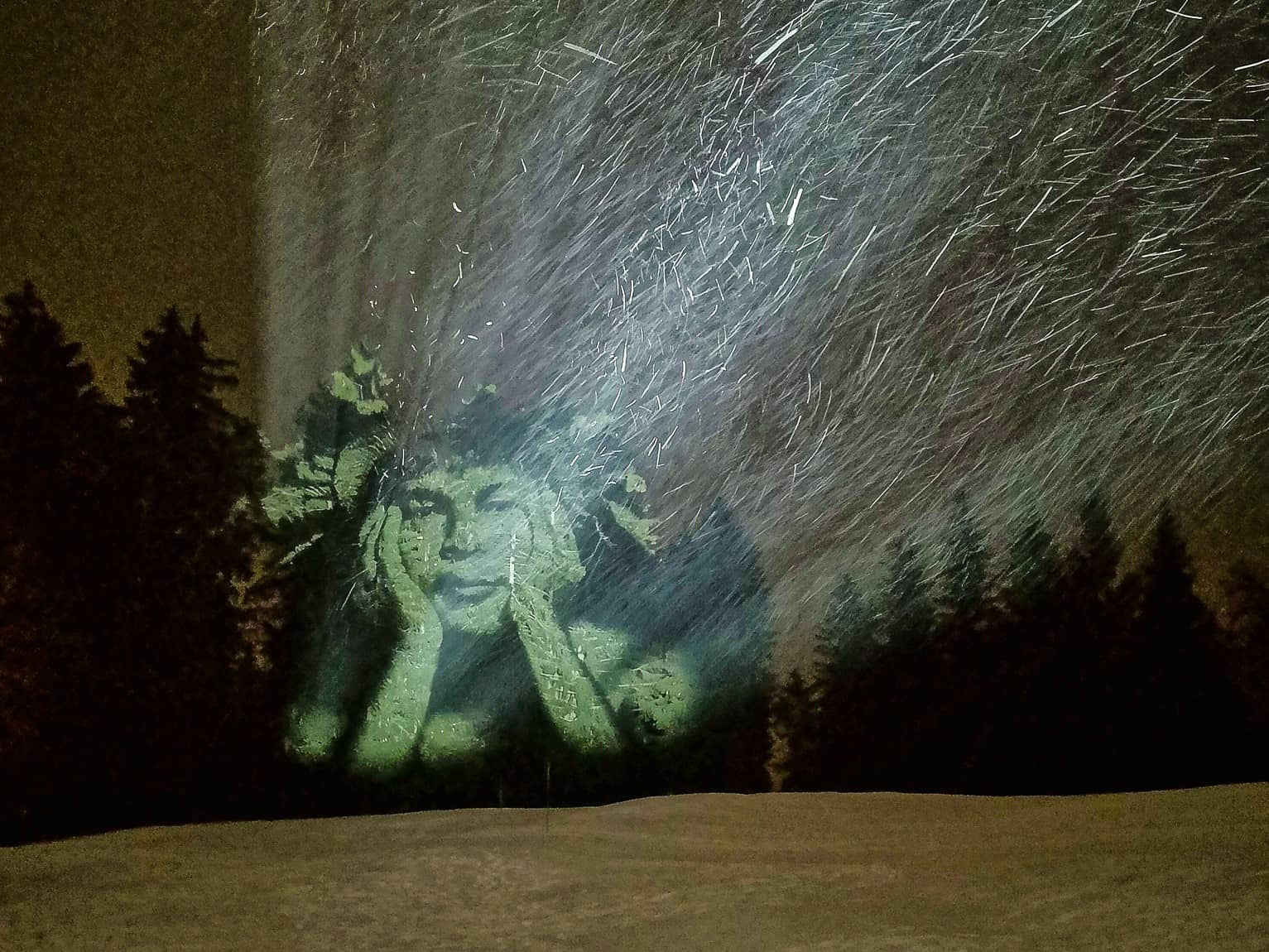 This light festival in the famous mountain resort of Crans Montana is based on the legend of the "Shepherd and the Star of Bella Lui", which has been passed down from generation to generation. This year, the festival will take place from 02 December to 08 January 2023. I got the tip from Teresa, who also sent me these beautiful photos. The festival also includes a "lantern trail", where you discover light works by renowned artists through the light of lanterns.
Where: Crans Montana
Website: etoillebellalui.ch
More light shows and festivals in Switzerland
Thuner Wasserzauber
When you plan a trip to Thun in October, be sure to stay late for the magical water and light show, which is free to all visitors.
Where: Thun
Website: Thuner Wasserzauber
Lilu Light Festival Lucerne
Where: Lucerne
When: The next edition of Lilu will take place from 12 to 22 January 2023.
Website: lichtfestivalluzern.ch
Zauberwald Lenzerheide
Where: Eichhörnchenwald Lenzerheide Vaz/Obervaz, 17:00 – 22:00
When: from 16 December 2022 to 4 January 2023
Website: zauberwald-lenzerheide.ch
Zauberpark Zürich
Where: Flughafen Park, Kloten
When: 24 November – 11 December 2022, 17:00 – 22:30
Website: zauberpark.ch
Do you know about other light shows and projections? Do you have photos? Get in touch and become part of my blog!