Updated: 28. 5. 2020
I must admit that when planning this trip I have grossly underestimated the preparation. This happens when you are so into looking for information if that site was attractive for children (about Häxewääg below), but forget to see to what altitude you are actually heading. Thus, I somehow missed the information that Schwarzsee was located at an altitude of a little over 1000 meters! So even though the pictures may seem that the weather was pleasant for making a two-hour walk around the lake, do not be fooled. A cold wind blew a lot and we had to put on all the clothes that we had with us.
Häxewääg – The Witch Trail
As I mentioned above, for small hikers there is Häxewääg, a witch trail. Along the trail around the lake, kids meet several fairy inhabitants of the place (Dragon, Monk, Nightrider, dwarf Mügge, etc.), and then they come to the cottage of the witch herself.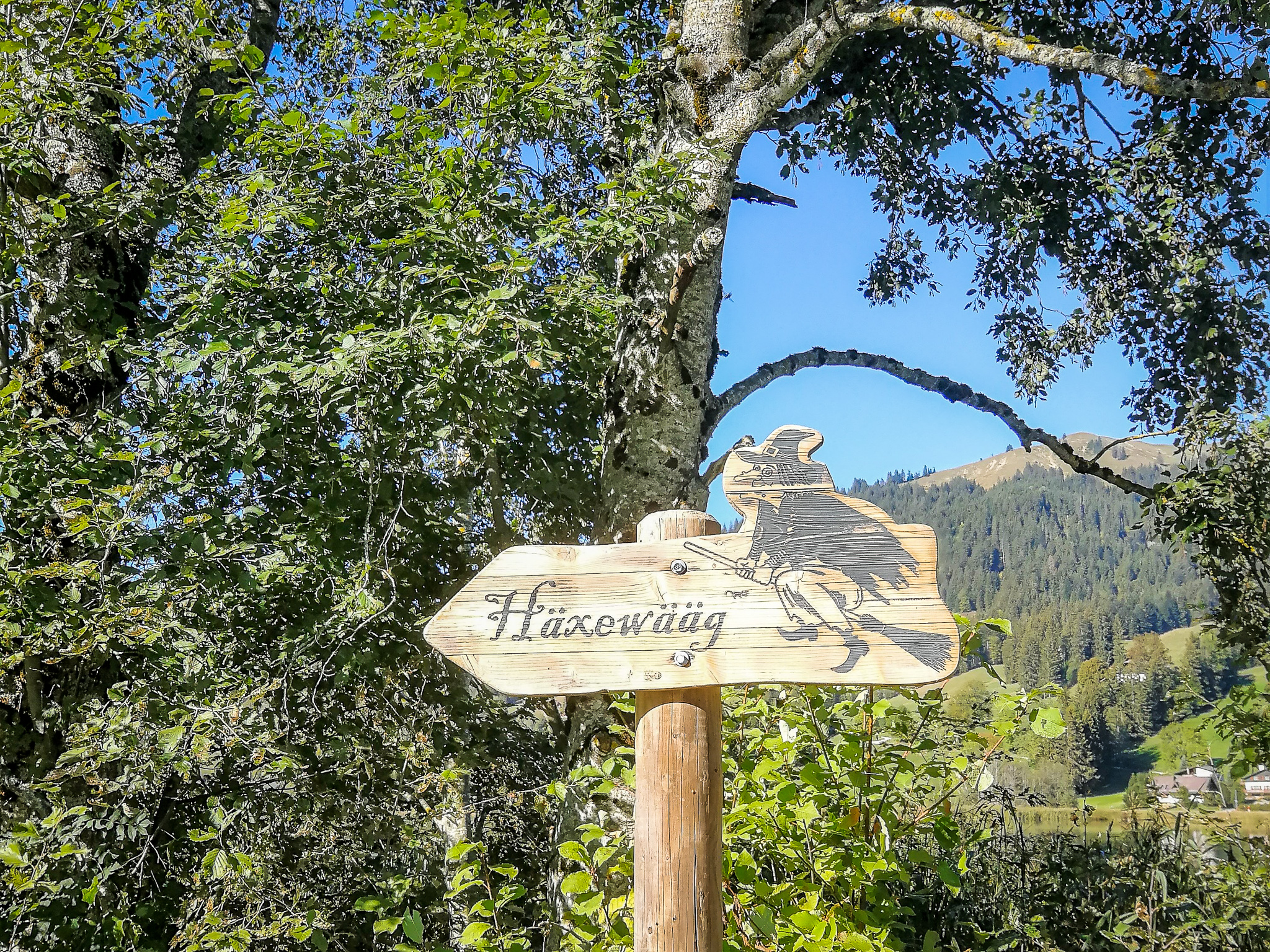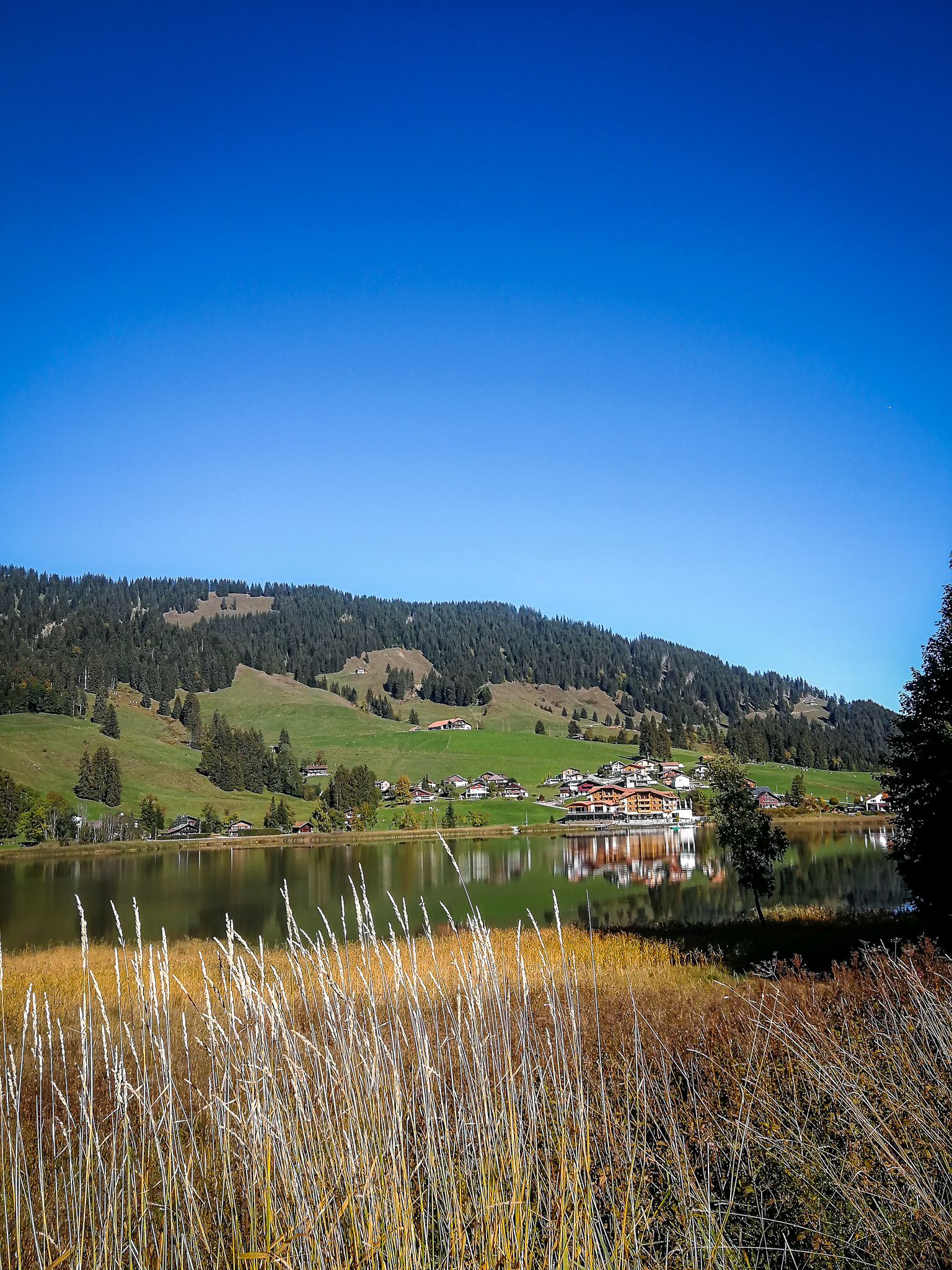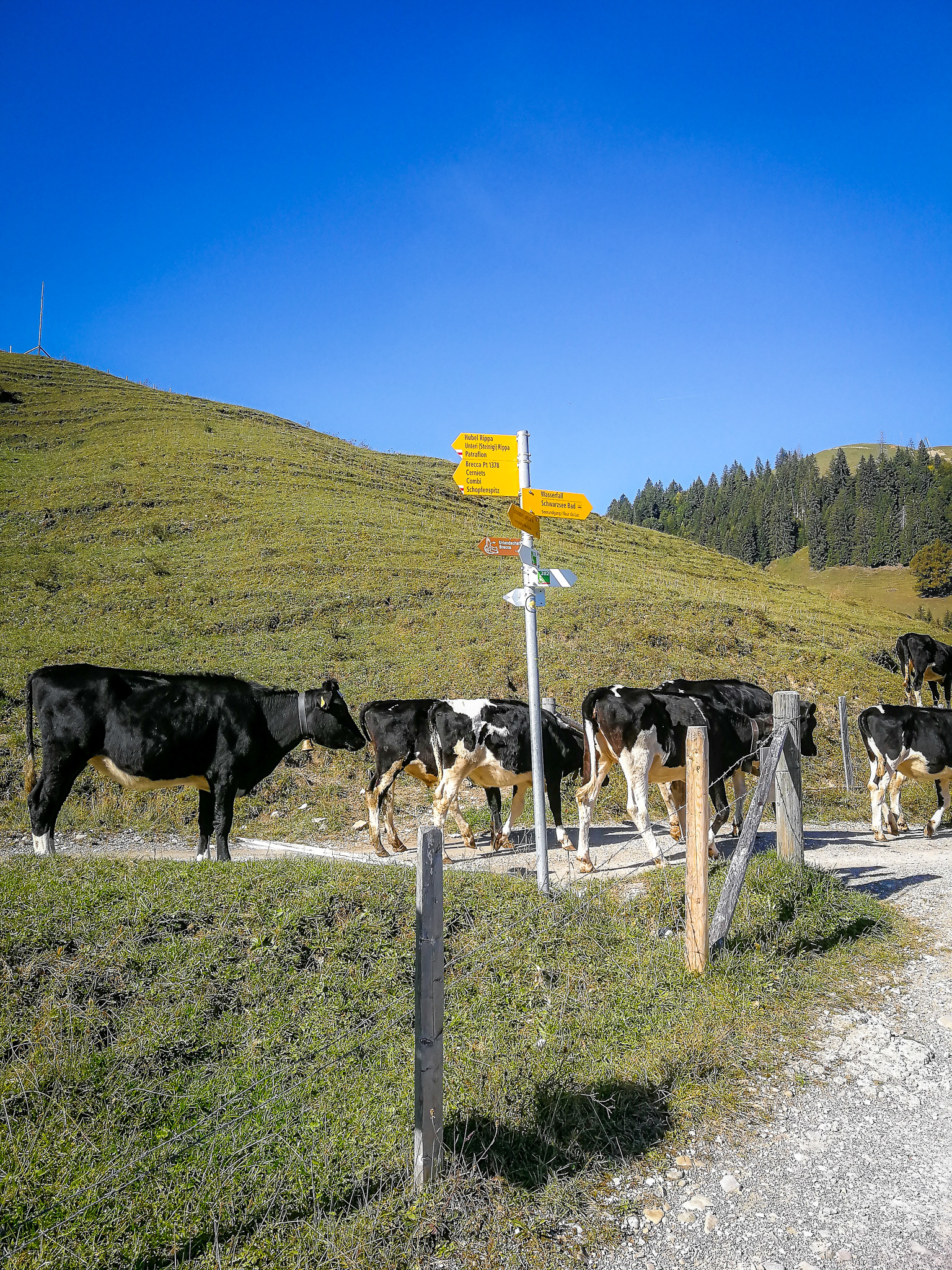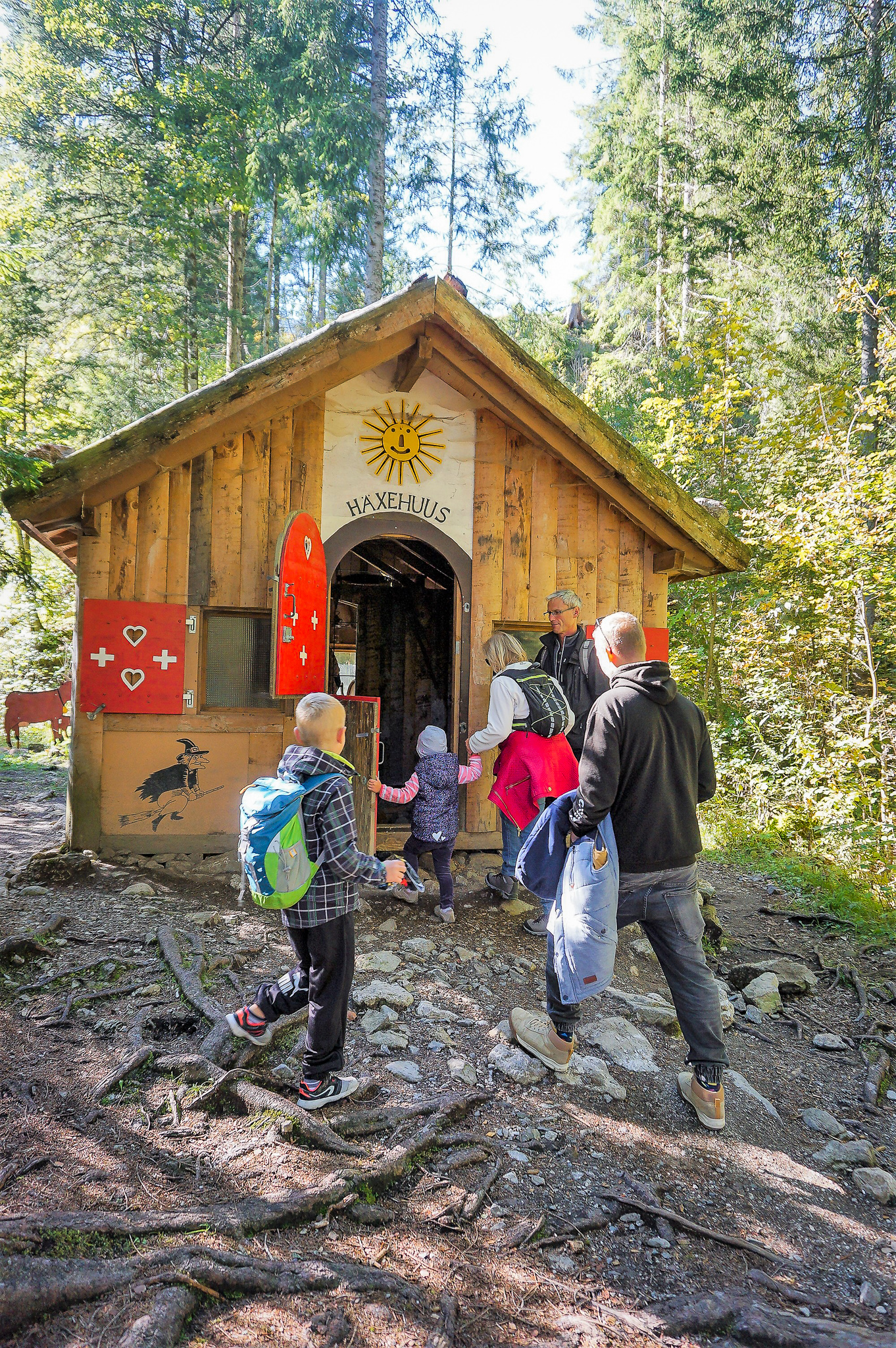 Waterfall
Just a few tens of meters behind the witches' house, you can see a beautiful waterfall.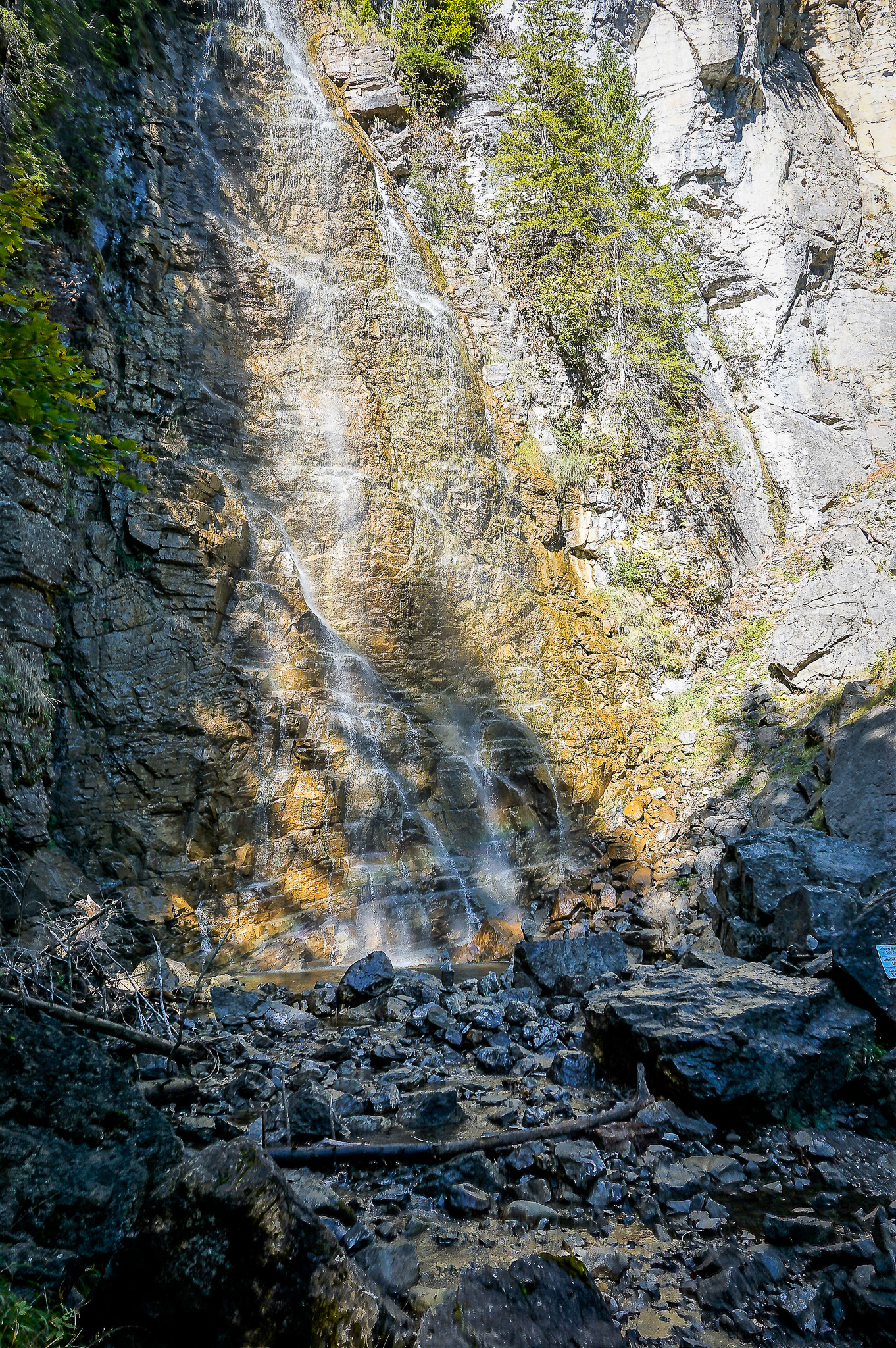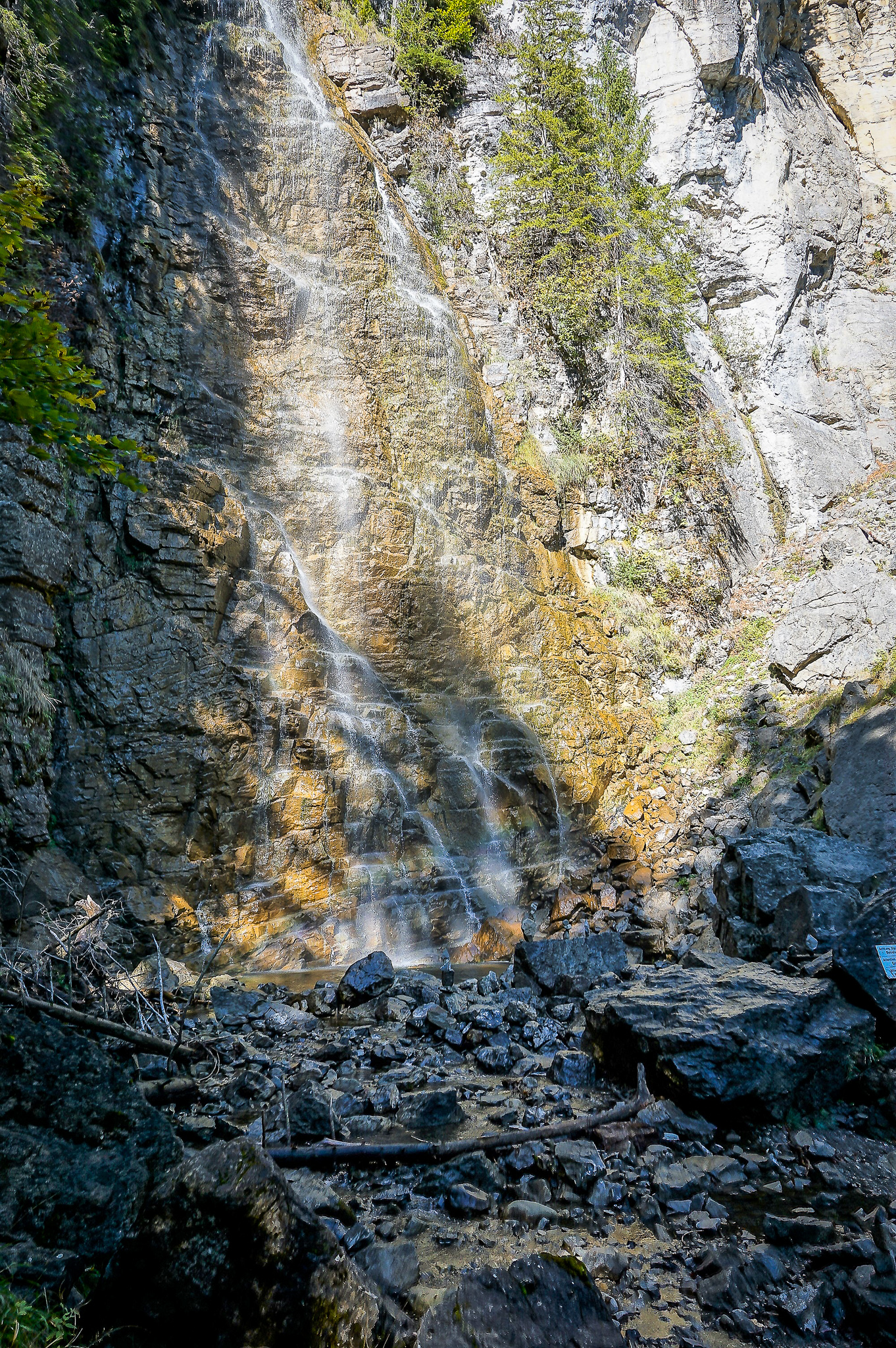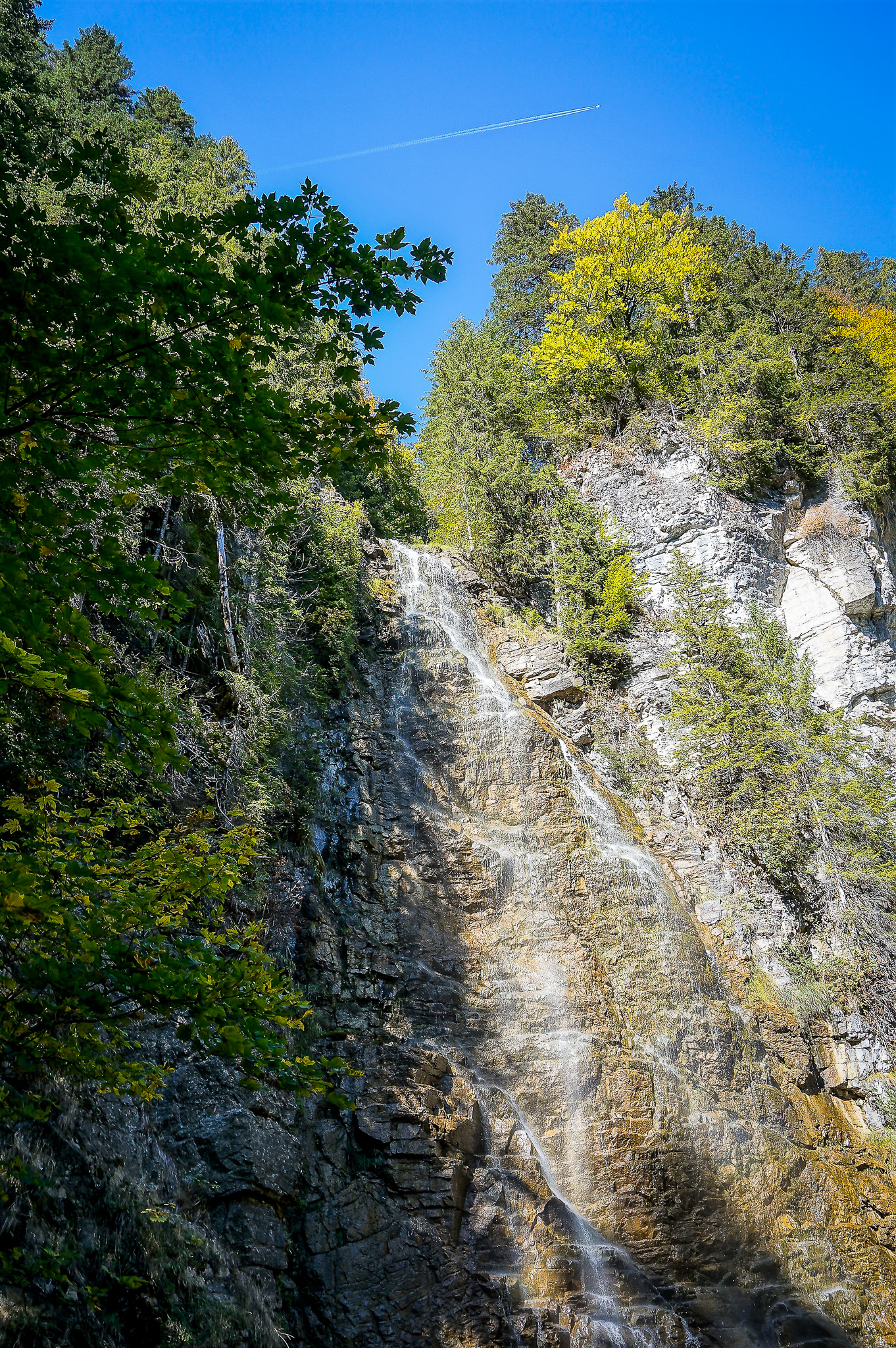 Overall impressions
The whole place is really nice for families with children, but also for disabled people because you can easily walk around the lake with a stroller, respectively. in a wheelchair (except half a quick detour to "Dankes Grotto" and a kilometer detour to the witches' house and the waterfall).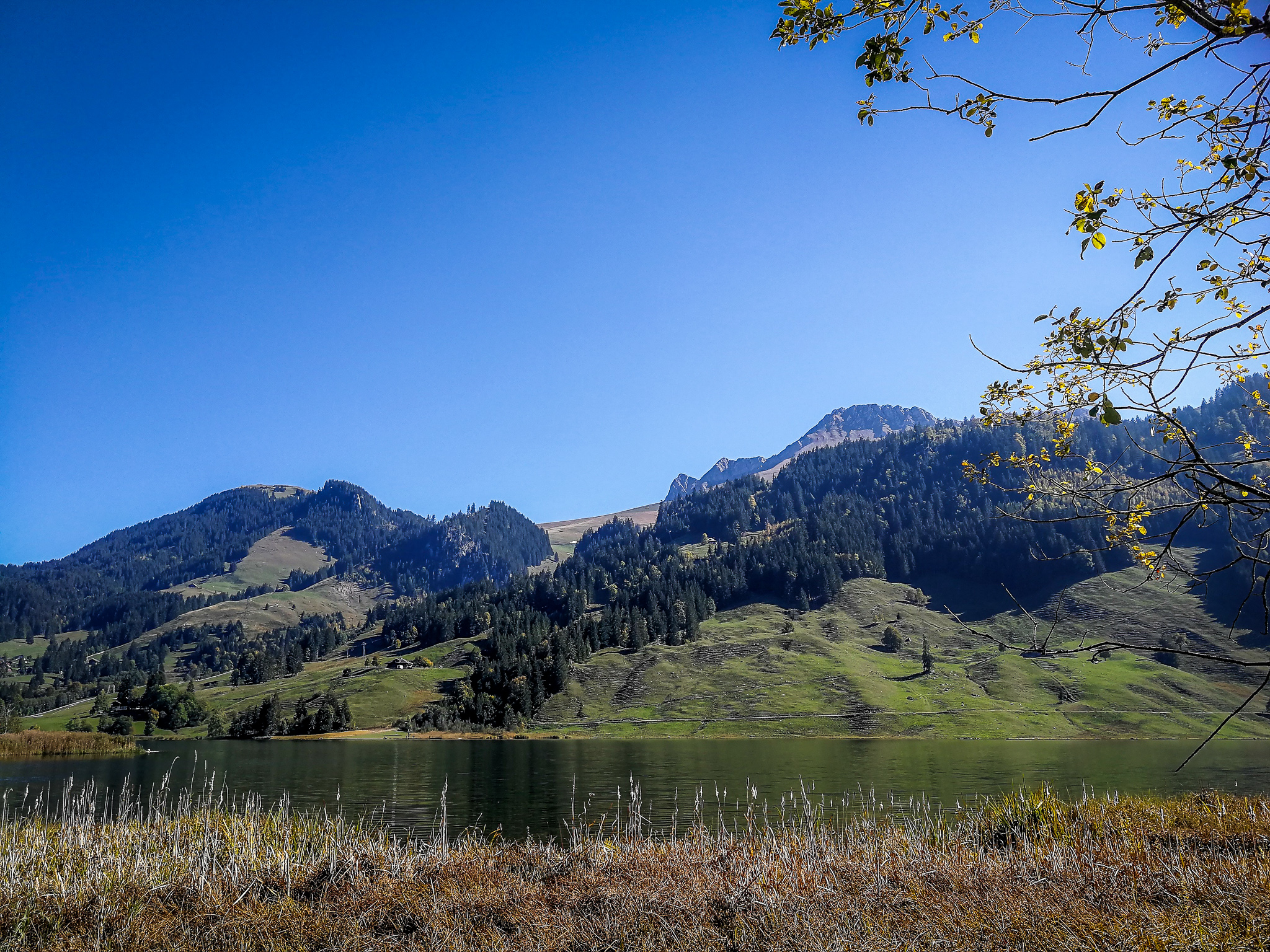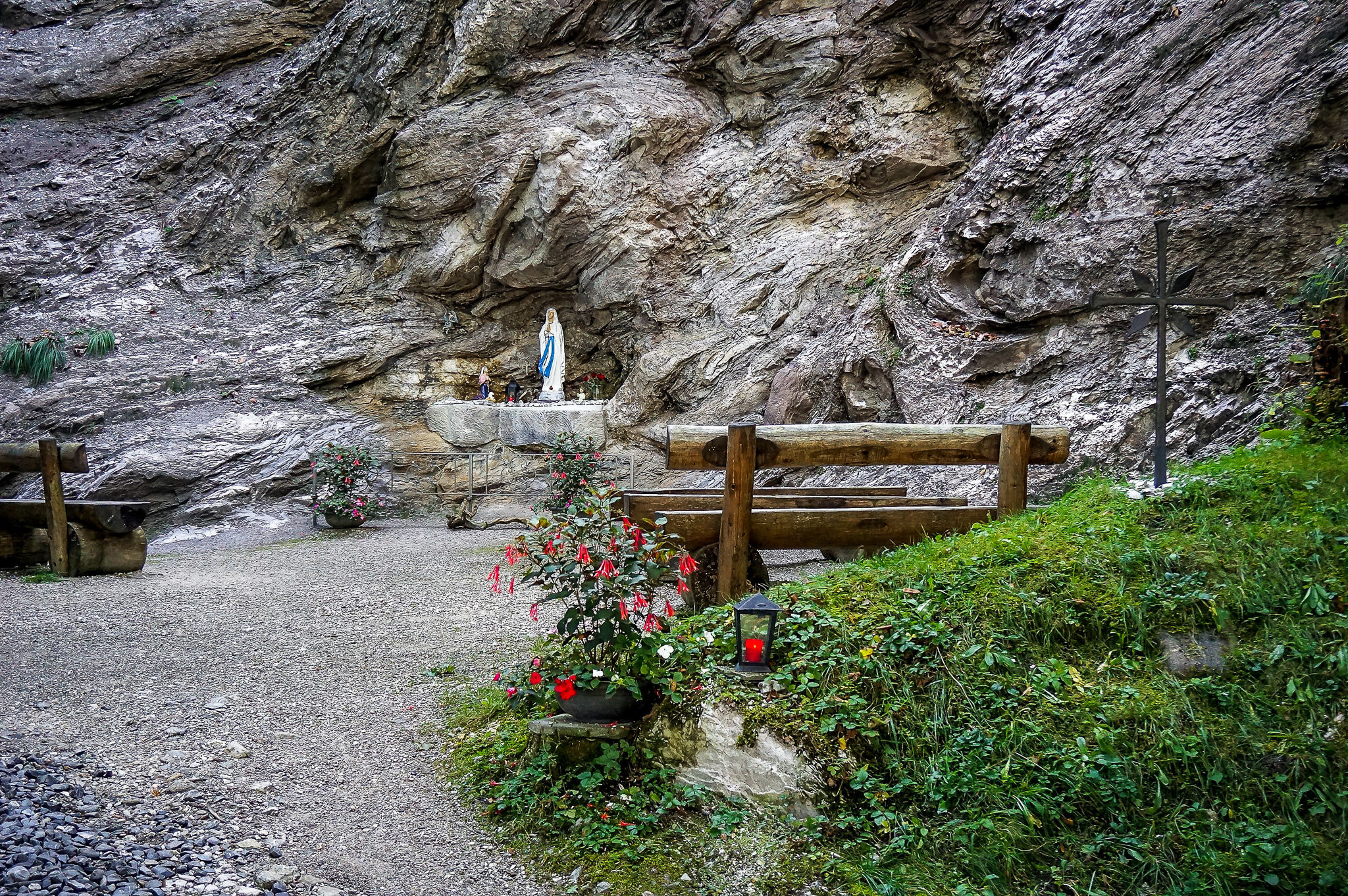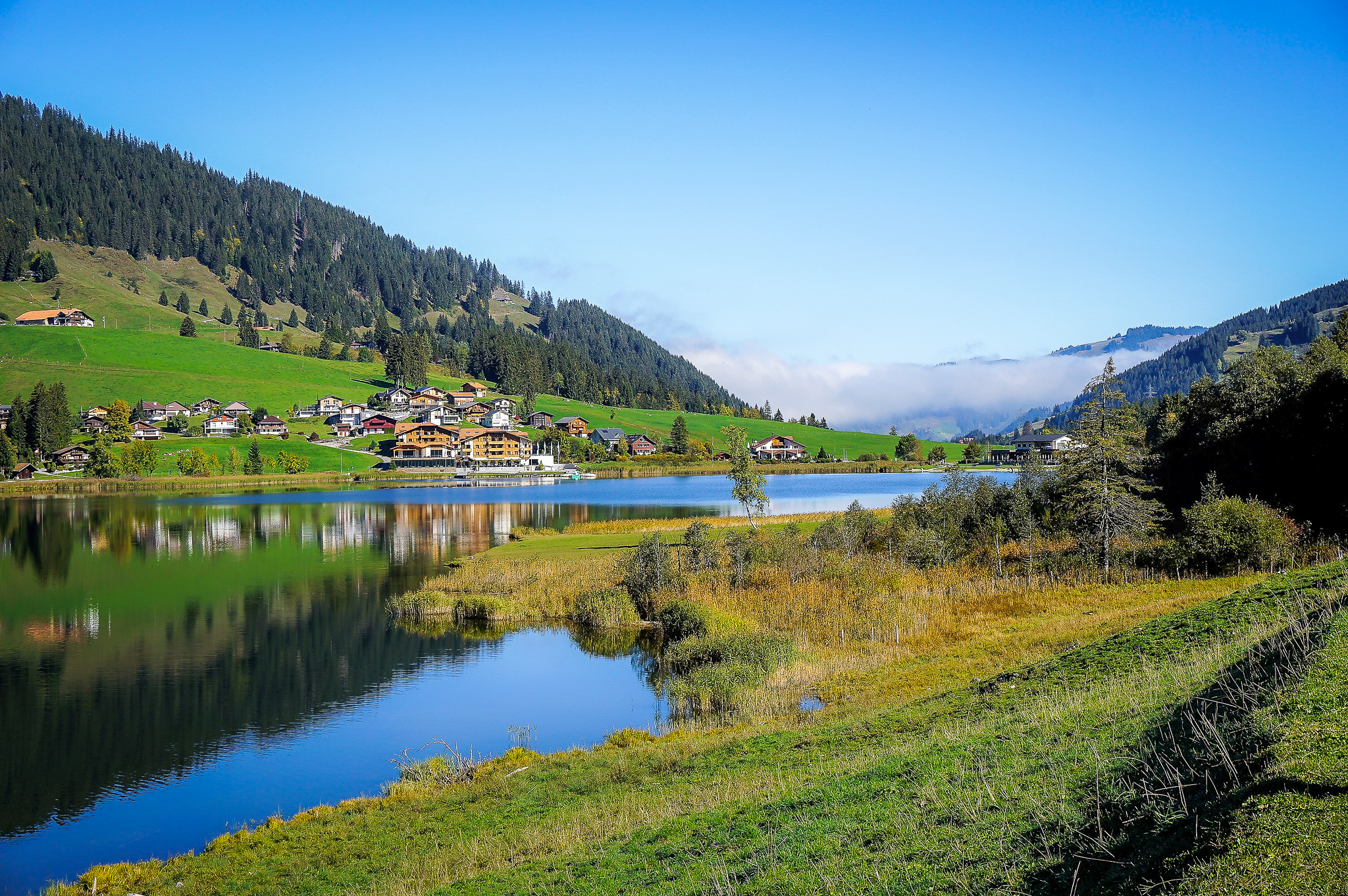 On the trail, there are also several picnic places (mostly with prepared wood), where you can roast sausages or just rest and relax. I recommend the one not far from "Schwarzsee bad".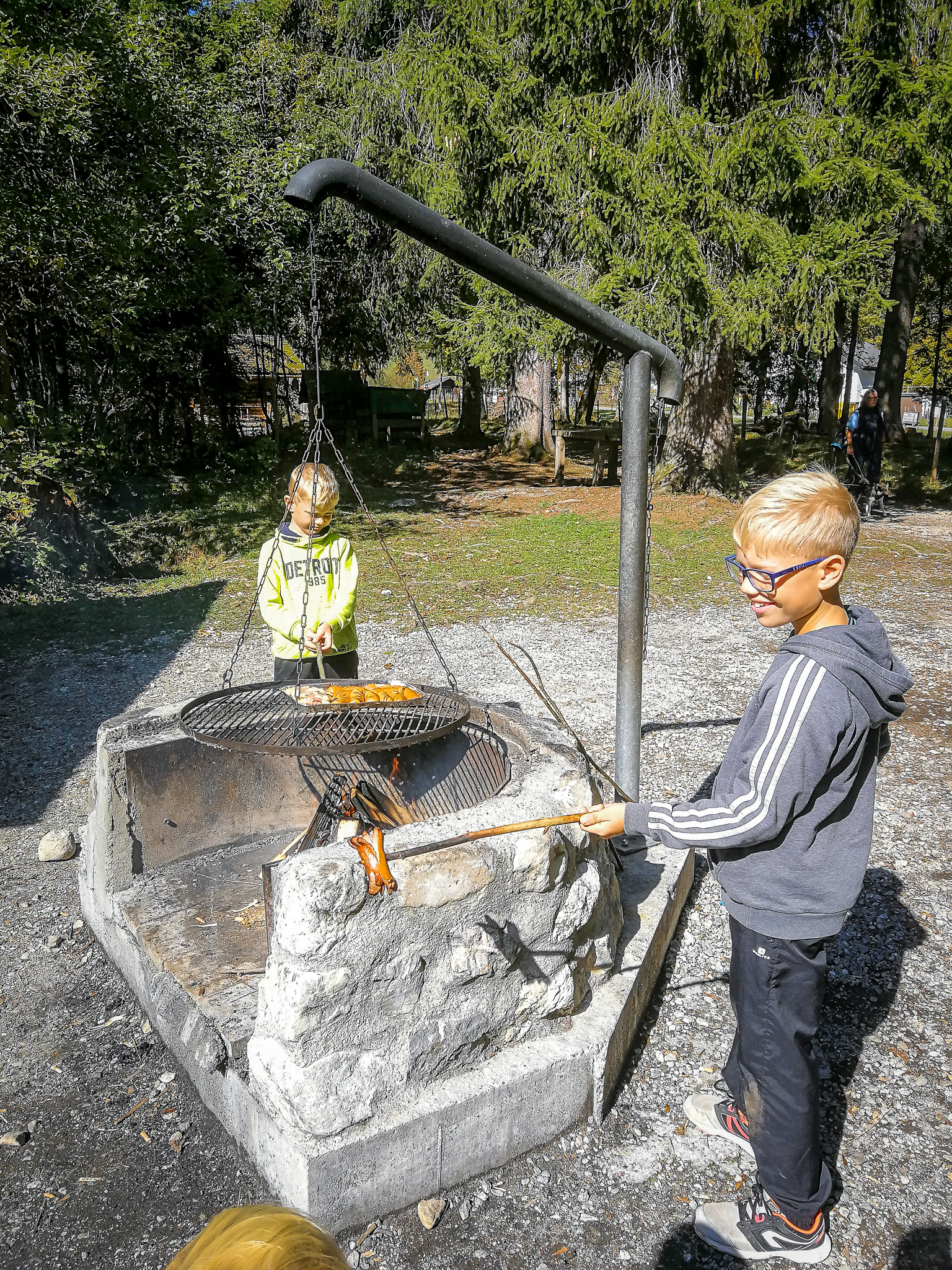 If you don't want to miss any of my recent posts please sign up for my blog in the top right-hand corner of this page. Thank you. Be sure to follow me on Facebook, Pinterest, and Instagram. And of course, I look forward to reading all your comments.