You will certainly agree with me that theme trails are a great way to motivate children for hiking. Interactive, informative and play elements along the trail divert their attention from their tired feet. And that´s why theme trails can make your trip more enjoyable. In this post, you will find my tips on 10 theme trails for children in the canton of Bern. Of course, this is not a complete list of all theme trails in the Bern region, but we have tried these and I can strongly recommend them for your little hikers.
NOTE: all headlines are clickable, that is, if you click on them, you will get to the details of the trail.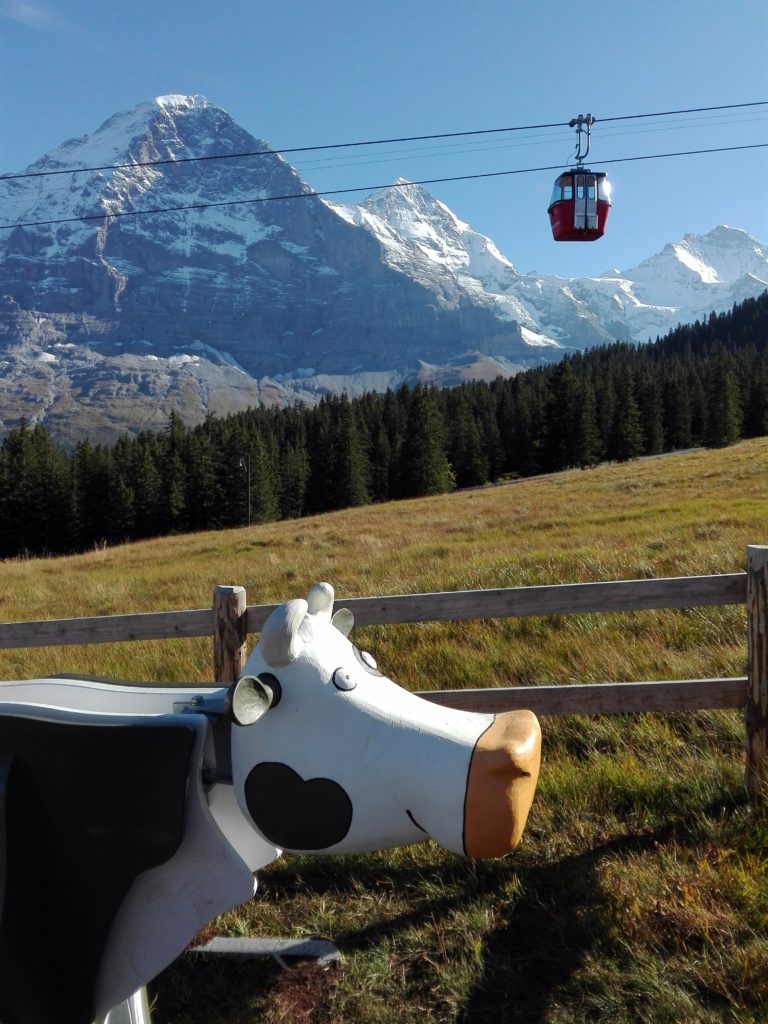 The cow Lieselotte is a favorite children´s storybook character. One day she decides, together with her friends from the farm, to go on the holiday to the Bernese Alps. During the easy hike toward the valley, you meet 12 interactive stations along the trail – you can take a milking competition, try out a real Alphorn or look for a treasure. It is located near station 8, where you can also find a picnic area by a beautifully clear mountain stream.
Suitable for strollers: NO
Loop: NO
Length of the trail: 3,7km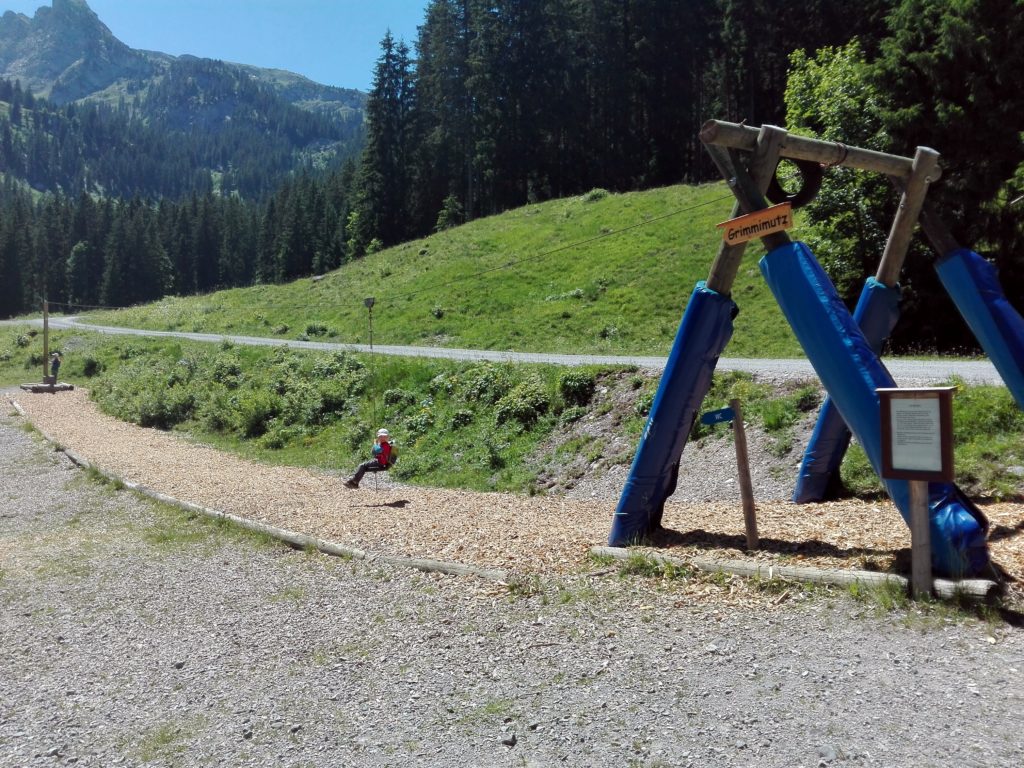 During our hike on the Grimmialp Panorama trail in Naturpark Diemtigtal, we got right in the middle of this loop children's trail dedicated to a good-natured forest man who has lived in Grimmalp since ancient times. There are several fun play stations for children along the trail. For example, "bowling", climbing wall, water tower, zip line or giant memory game.
Suitable for strollers: YES, partly (the lower part of the loop)
Loop: YES
Length of the trail: 3,3km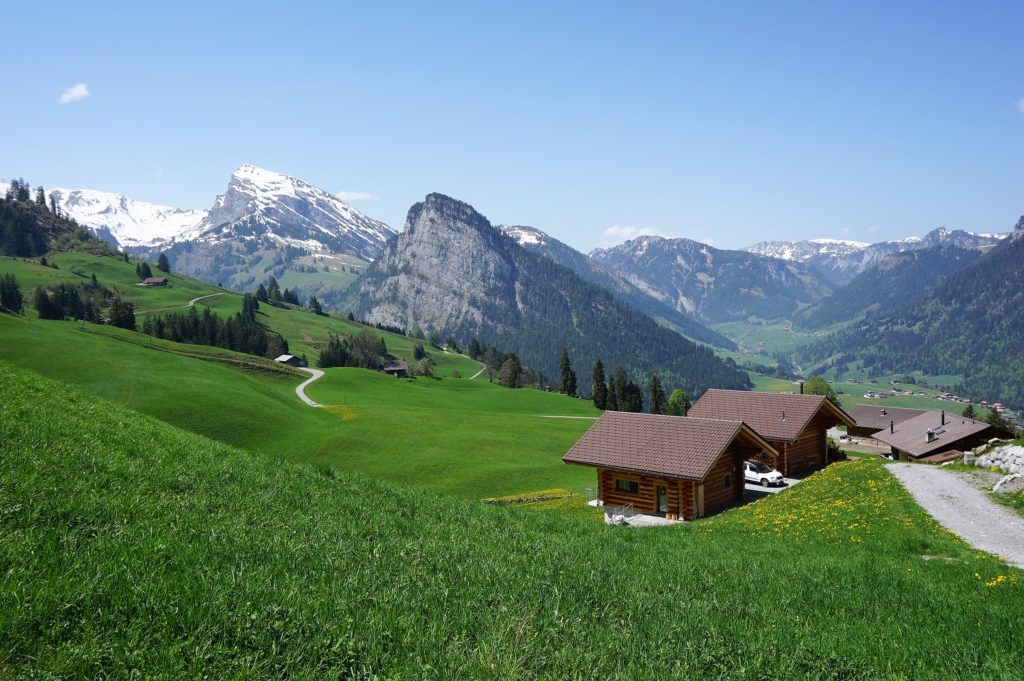 The Schwingerweg is an easy loop theme trail in Naturpark Diemtigtal, where you will learn a lot of interesting information about one of the Swiss national sports. The walk is quite short, so you will have plenty of time to stop with the kids on the beautiful Gwunderwasser water playground.
Suitable for strollers: NO
Length: approximately 2km
Loop trail: YES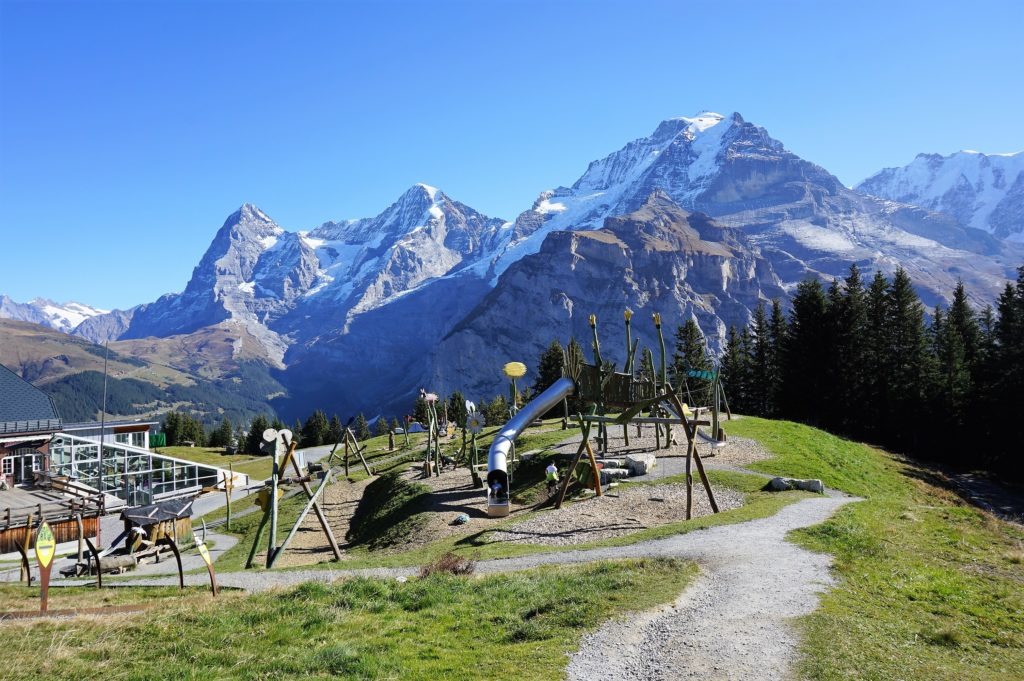 An easy loop trail dedicated to the alpine flora begins at the Flower Park Playground. It is certainly the most beautiful children´s playground we have found here in Switzerland. Not only in terms of the number of playing elements for children, but also for their beautiful views that never get old.
Suitable for strollers: YES
Length: 1km
Loop trail: YES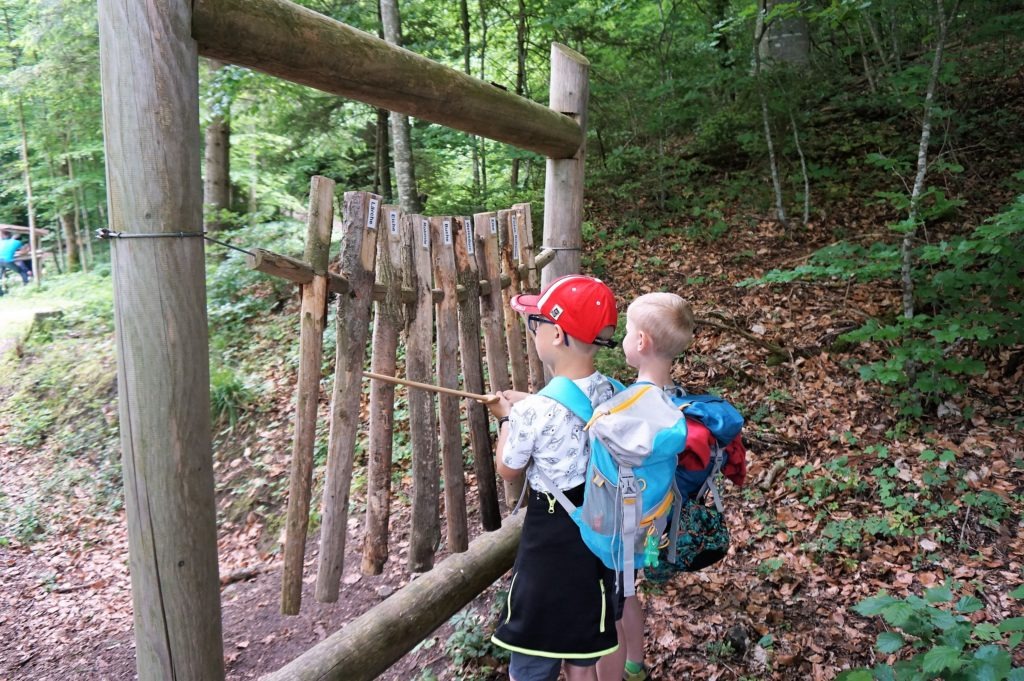 The starting point of this hike is Schwarzenburg on the edge of Naturpark Gantrisch. The path leads to the ruins of Grasburg Castle, which is particularly impressive due to its location in the wild greenery. On the way, you can learn more about the local flora through the nature trail.
Suitable for strollers: YES
Length: approximately 5km
Loop trail: partially (about 2.5km nature trail)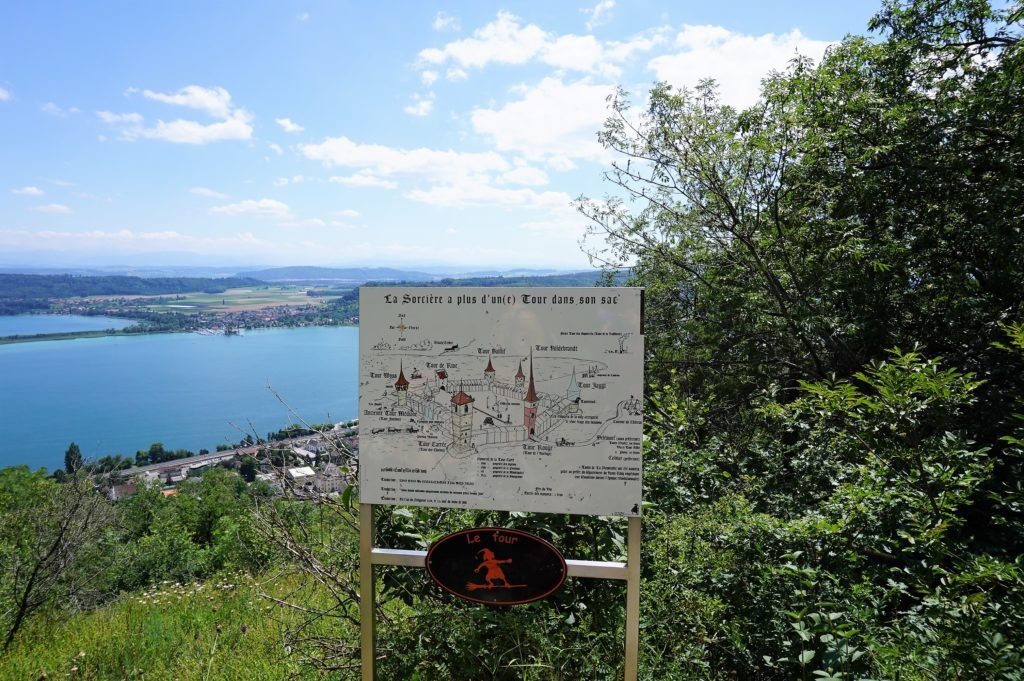 La Neuveville is located near Lake Biel just on the border between the cantons of Bern and Neuchâtel but still belongs to the canton of Bern. You will feel like in France – strolling through the vineyards and the lake will resemble the sea. The local theme trail invites not only to discover the secrets of a medieval town by the lake, but also the secrets of plants, trees, rocks, and water. It takes you to the woods and scenic walks through the vineyards and leads you to secret waterfalls.
Suitable for strollers: NO
Length: approximately 4km
Loop trail: YES
Another witches trail is located in Friborg Canton: Häxewääg near Schwarzsee. During the walk, the children meet some fairy-tale residents (dragon, monk, night rider, Muggi dwarf etc.) and can visit the witch's cottage.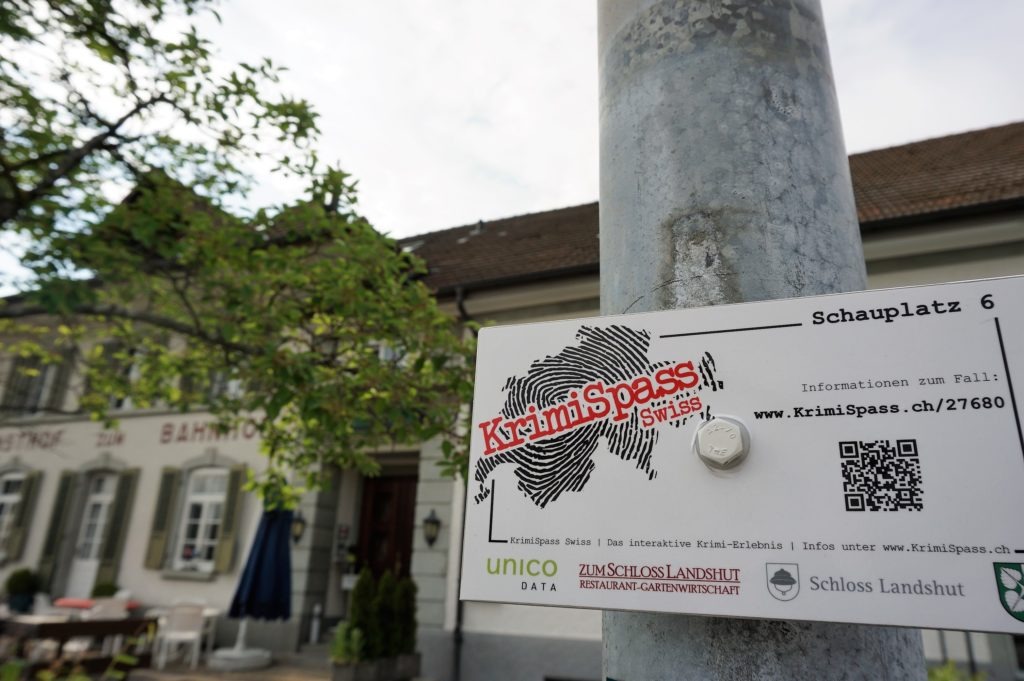 A somewhat unconventional theme trail where you can play detectives and solve the case of the disappearance of the famous plastic surgeon, Pierre S. You can also visit the beautiful park around the Landshut castle.
Suitable for strollers: YES
Length: approximately 4km
Loop trail: YES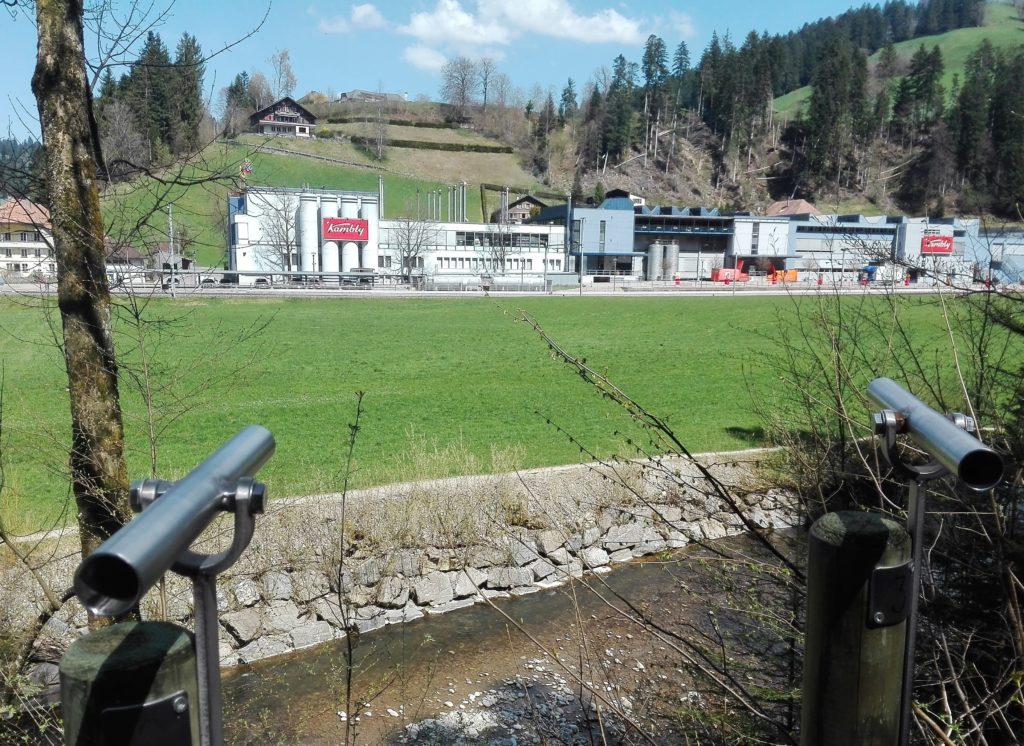 A 3,5 km long educational trail will guide you and your children along the rand of the wood and through the picturesque Emmental village of Trubschachen. A treasure chest is waiting for themat the end. However, in order to open the lock, they need to know a four-digit code. They will gain it during from performing various interesting (and sometimes tricky) tasks.
Suitable for strollers: NO
Length: approximately 3,5km
Loop trail: YES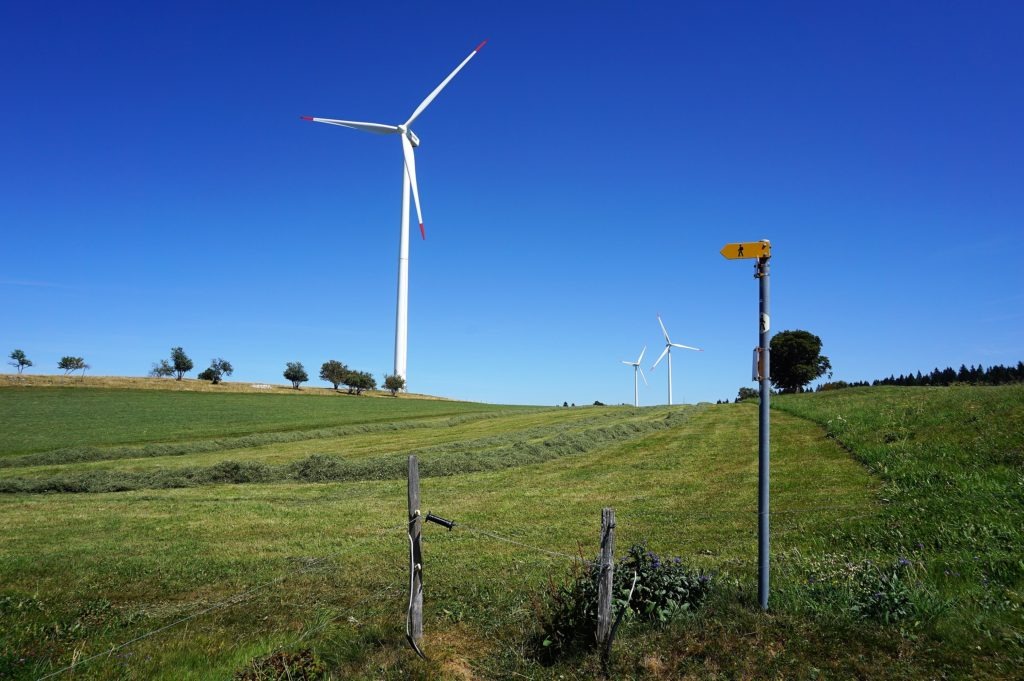 On the Sentier des Monts trail, your children can learn what is energy and how and from what does it originate. They will also learn in a playful way a lot of informative and interesting facts about energy sources such as sun and wind, about fauna and flora as well as about climate change, geology, and meteorology.
Suitable for strollers: YES
Length: 6km
Loop trail: NO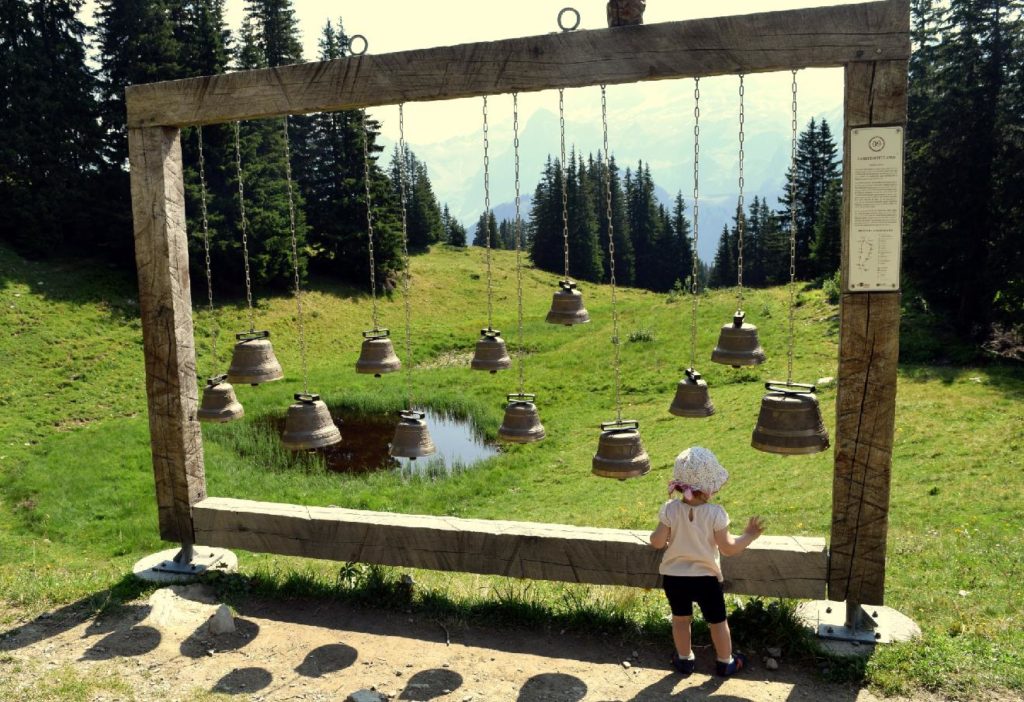 I have to admit I had this trail on my bucket list for this summer, but we haven´t managed to hike it. But my reader Klara managed to do this theme hike with her family and sent me this beautiful photo she had taken on the "Marmot Trail". The trail leads from Leiterli Mountain Station to Stoss middle station. There are lots of interactive elements on the trail.
Suitable for strollers: YES
Length: 3km
Loop trail: NO
---
I hope that my tips will help you to discover the beauty of Switzerland with your children. Some of the above-listed trails are only available by cable car, some are completely free. In my recent post, you will find 10 tips for hikes in the canton of Bern, which are completely free.
If you liked my post, feel free to share it – you know, sharing is caring 🙂 And if you don´t want to miss any of my recent posts please sign up for my blog in the top right-hand corner of this page. Thank you. Be sure to follow me on Facebook, Pinterest, and Instagram. And of course, I look forward to reading all your comments.