When my husband sent me a link to an article about the Lavender Museum a few days before our holiday, it was at the right time. I was just looking for a place where we could stop on our way back from the holiday and divide the long journey. So not that the French motorway rest areas were bad (on the contrary, sometimes you can also find a playground here), but the Lavender Museum was simply a bigger attraction!
Getting there
If you are driving along the A7 motorway from Marseille, take exit 25 (Cavaillon). 
From here, it is less than 20 km to Coustellet.
Admission
Ticket for adults is 6,8 euros, children under 15 accompanied by parents have free admission. Together with the ticket, you will get an audio guide (available in 10 languages) and a voucher for a 20% discount in the nearby lavender shop.
When you buy your tickets, children are given a quiz including 20 questions (they can find answers to the questions from the audio guide, or when they turn the question sheet upside down 🙂 ).
Lavender or lavandine?
Right at the beginning, even before we entered the museum area, we were told by the guide that the true lavender (lavande fine) only grows at altitudes above 800m and has only one stalk. On the other hand, the hybrid called "lavandine", which we see as a floral decoration in towns, has two twigs on the stem. It smells more intense and has a higher "yield" – you get 1 liter of essence from 40 kg of the plant. Lavandine is therefore used in the chemical industry to produce "fragrances" in fabric softeners, detergents, refreshers etc.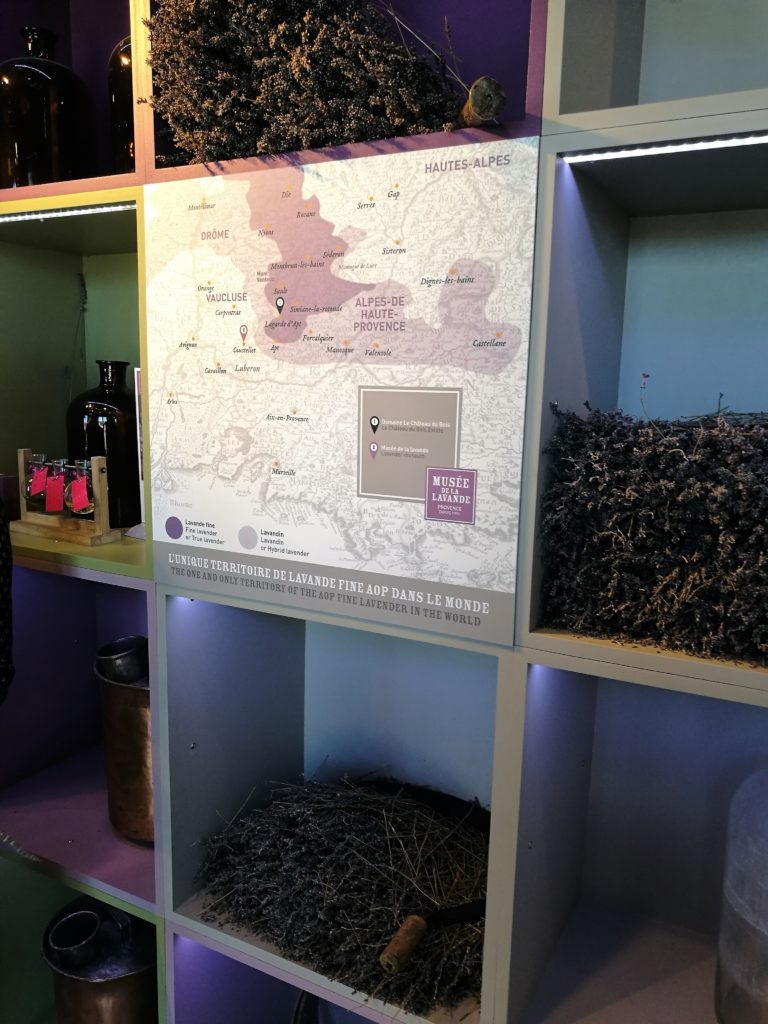 On the contrary, you need 130kg of the true lavender to get one liter of lavender essence and is used for perfume production, high-quality cosmetics, and especially in the medical industry. Lavender is a cure for everything, but judge for yourself: insomnia, irritability and stress (because it soothes), cuts, burns or eczema (because it disinfects and heals), colds and sore throats (lavender fights infection and parasites) and has a beneficial effect against cramps and rheumatism (it relaxes and relieves pain).
Tour
Then we entered the projection room where we watched a commented film from which we learned more interesting information about lavender growing, harvesting and further processing.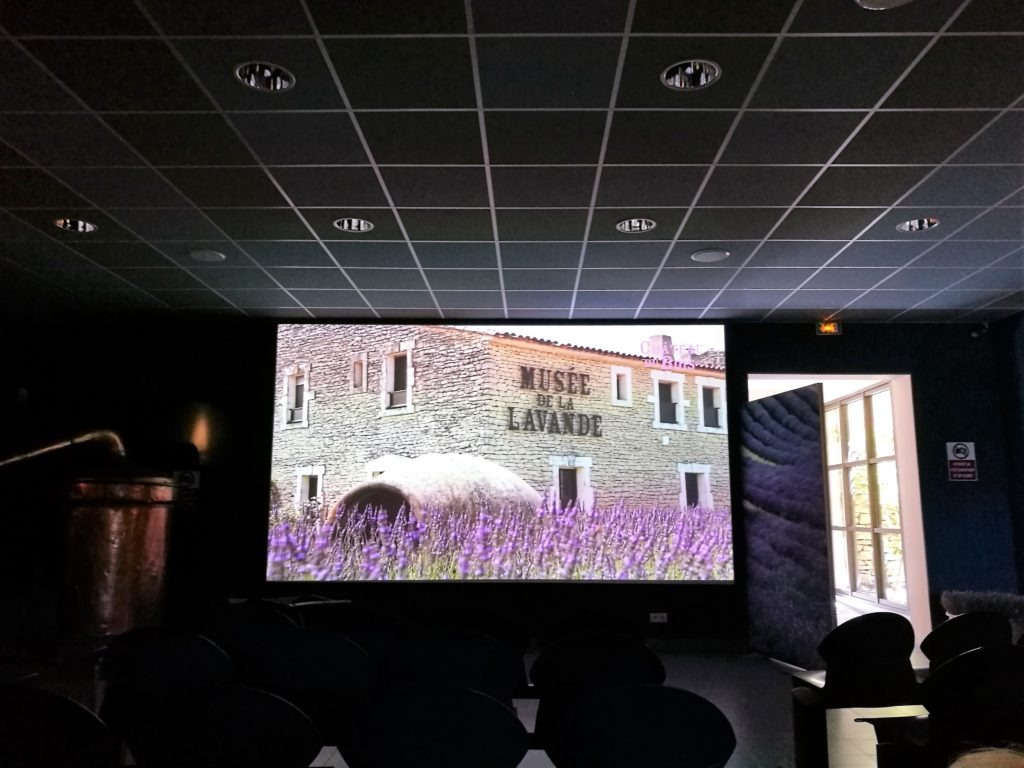 Inside the museum, we could admire a collection of steam distillation apparatuses.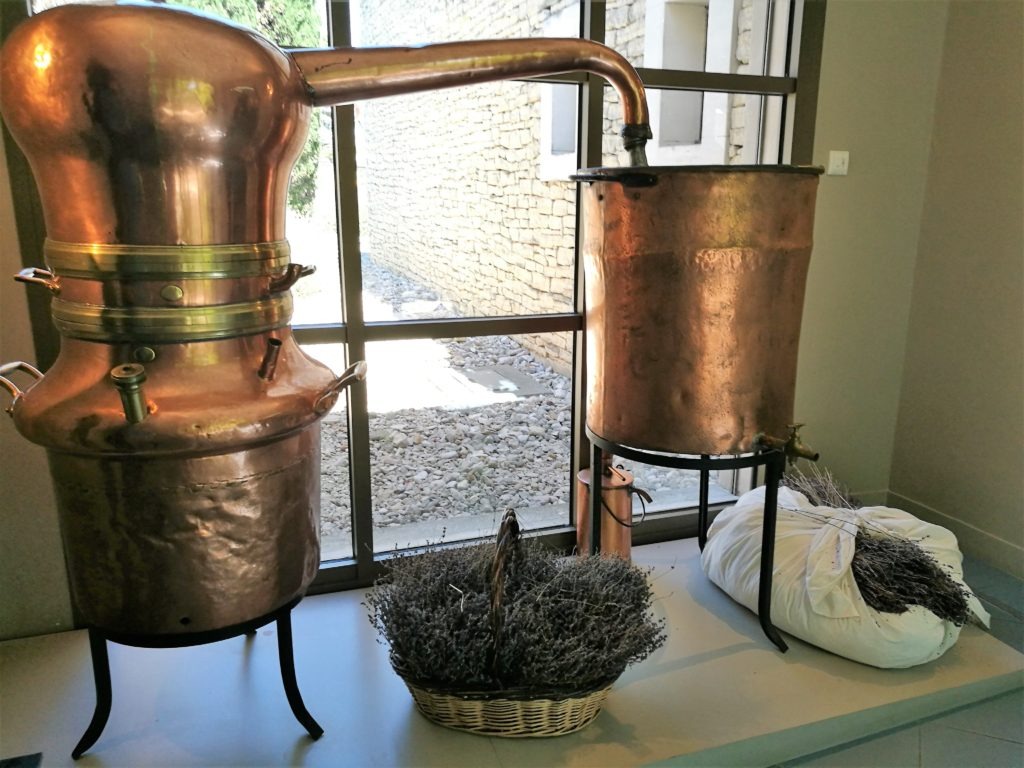 But there were also bottles for lavender essences, perfume flacons, a collection of historical labels, or traditional costumes and tools. Just by the way, if you want to know how the lavender was grown in Provence in the last century, I recommend the novel "The Lantern" by Deborah Lawrenson.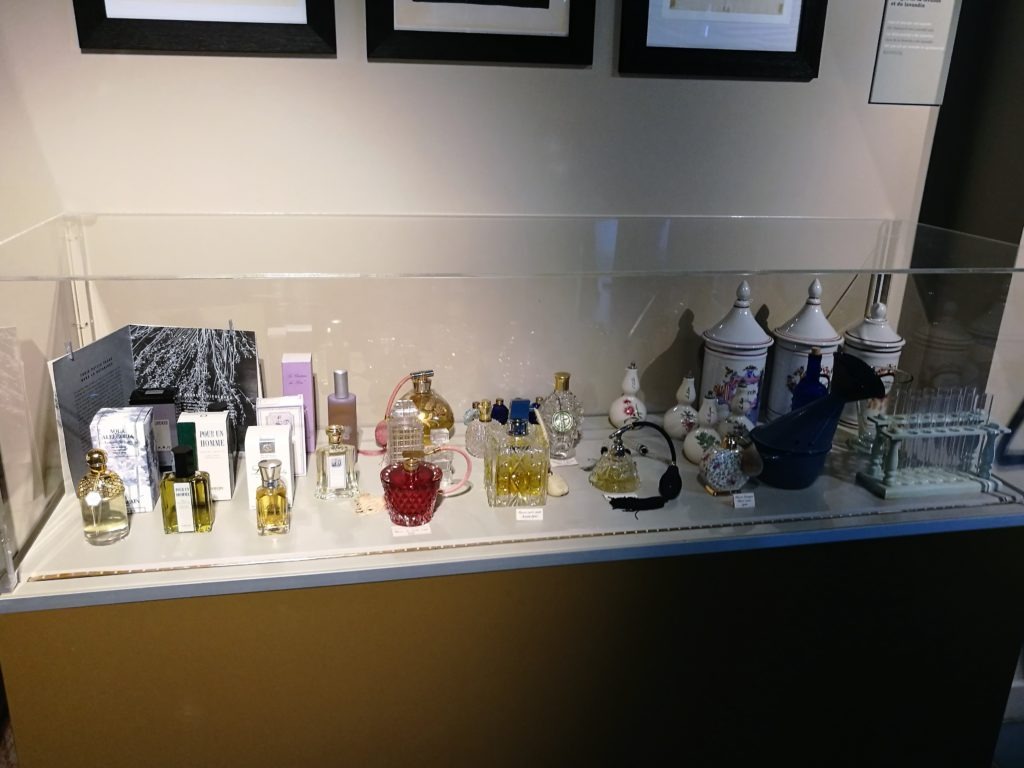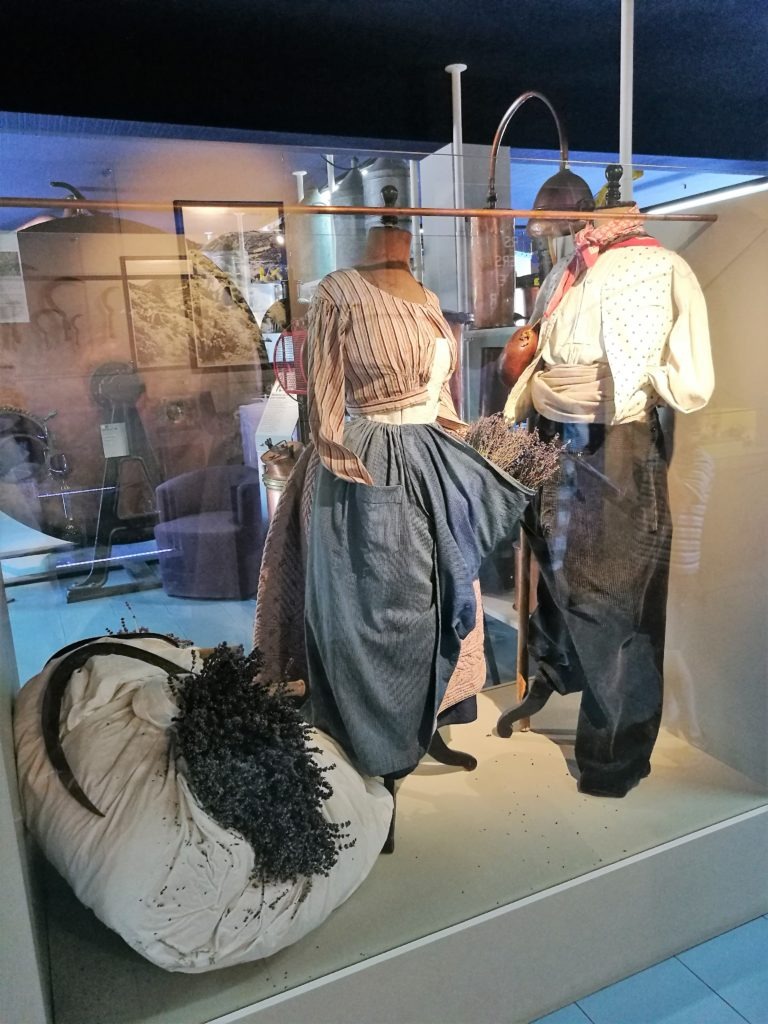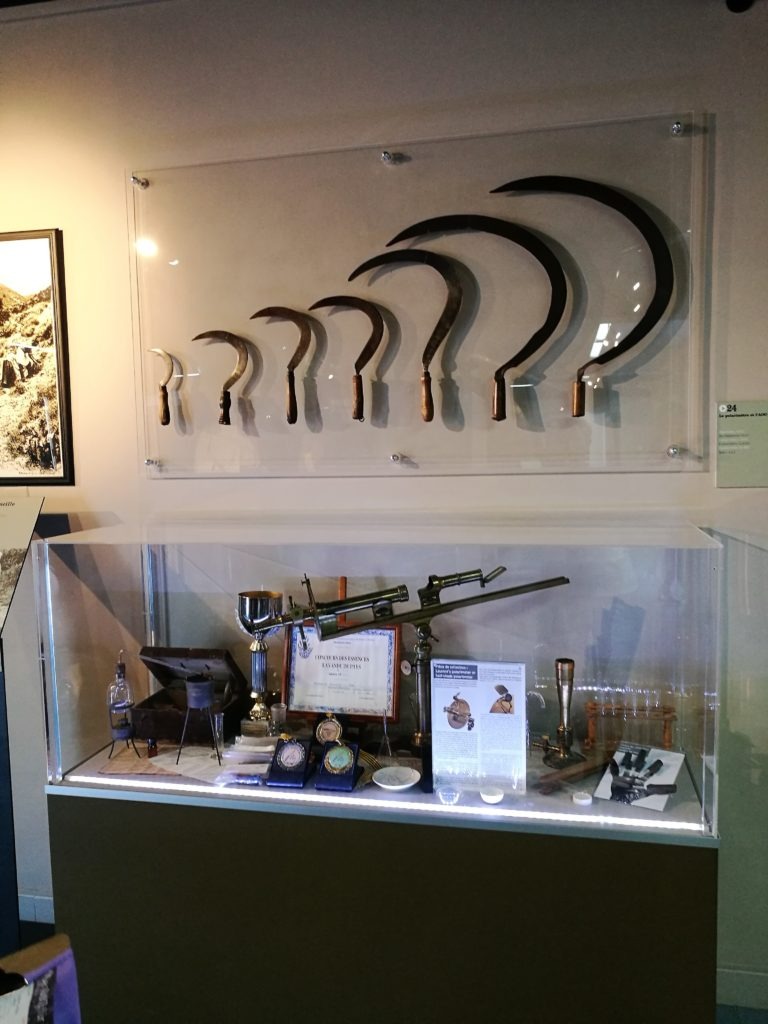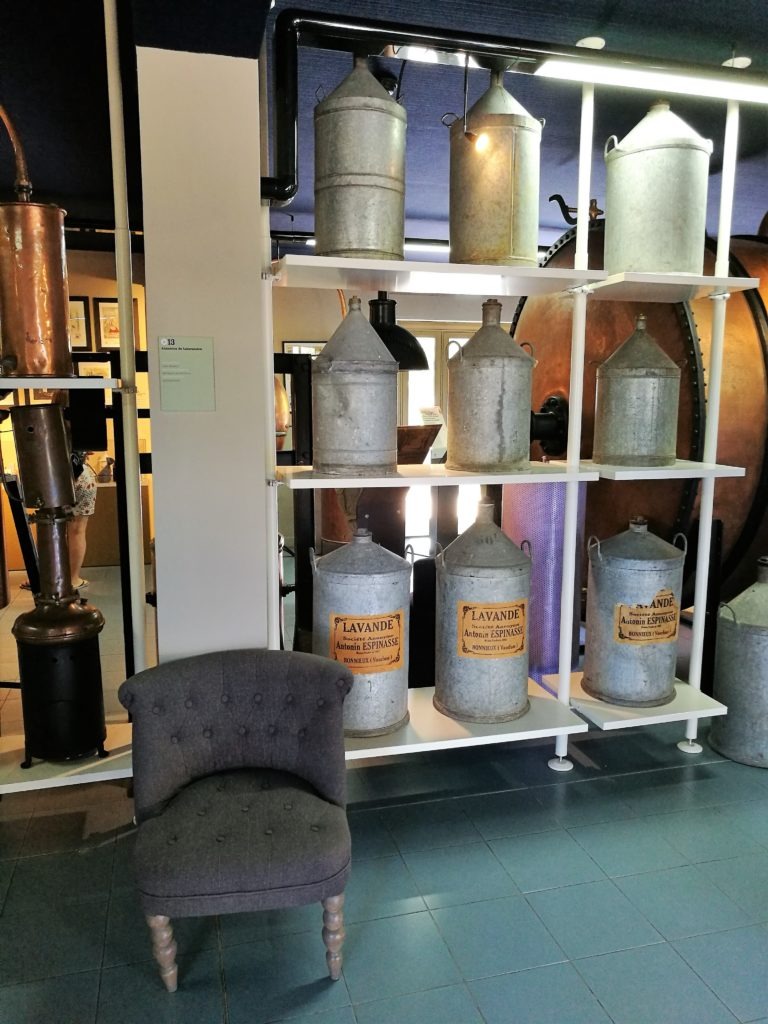 The children could join the competition for the most beautiful picture of the month.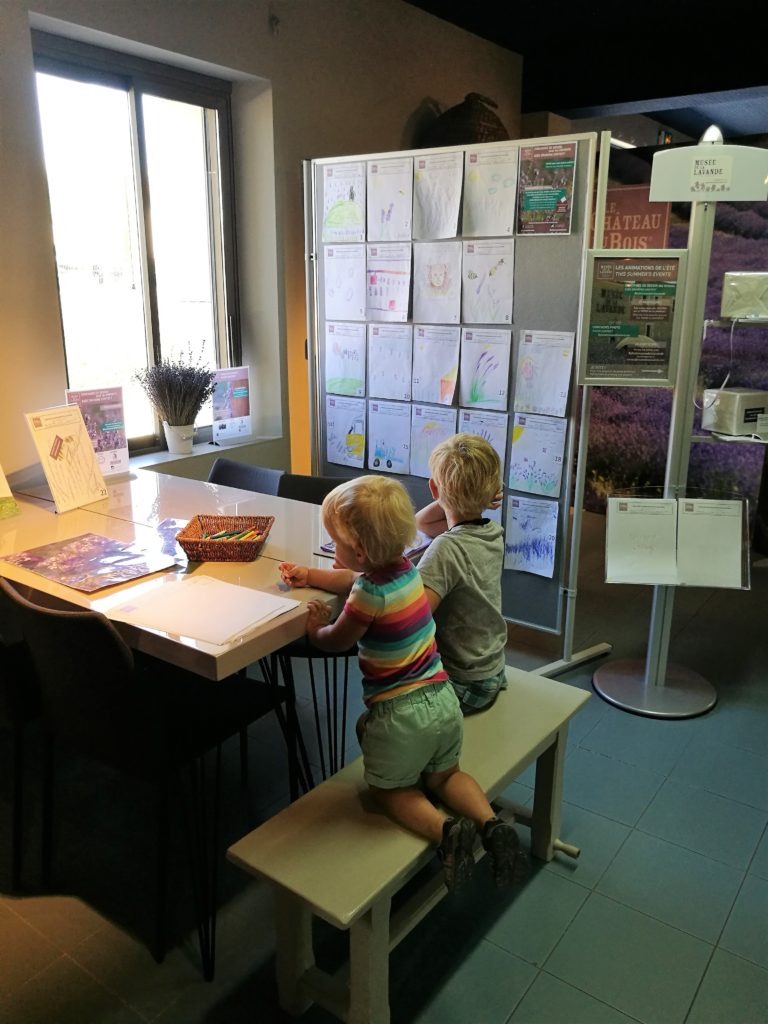 Shop
As soon as you walk through the doorway from the museum to the Le Château du Bois products shop, you will be immediately "in care" of sales assistants and once again they will tell you that lavender is practically a panacea. Of course, they will offer you different products for different ailments.
Since you have a discount card in your hand that you have previously received at the cash desk, it is hard to resist and not buy at least a fragrant cushion or scented soap.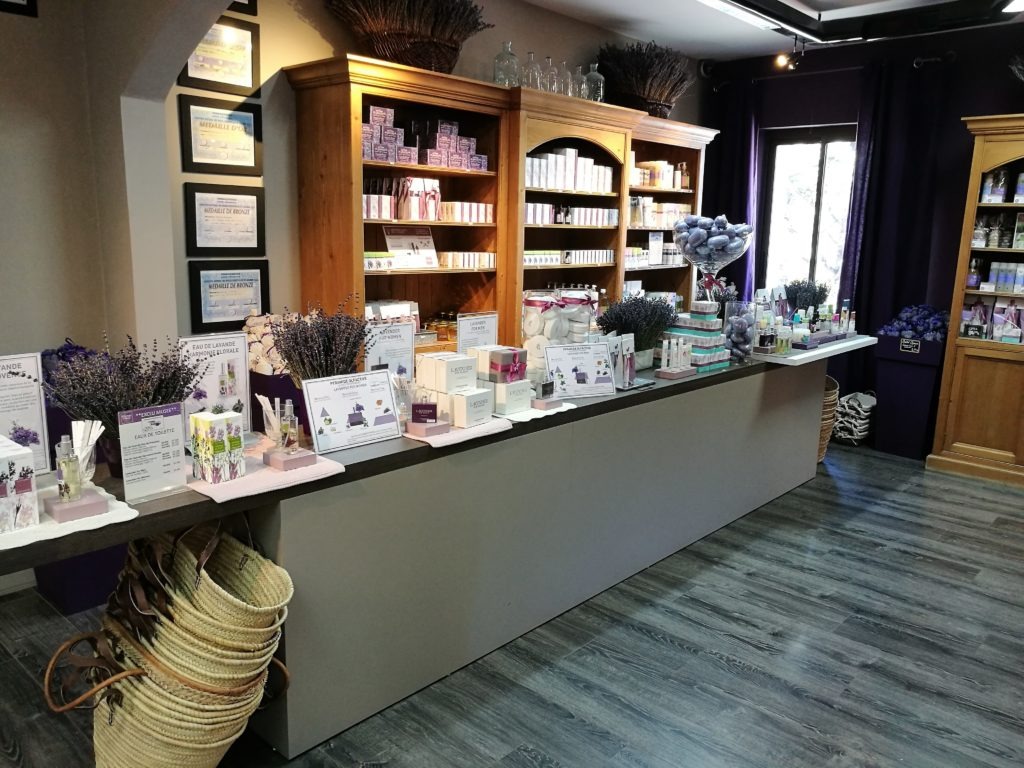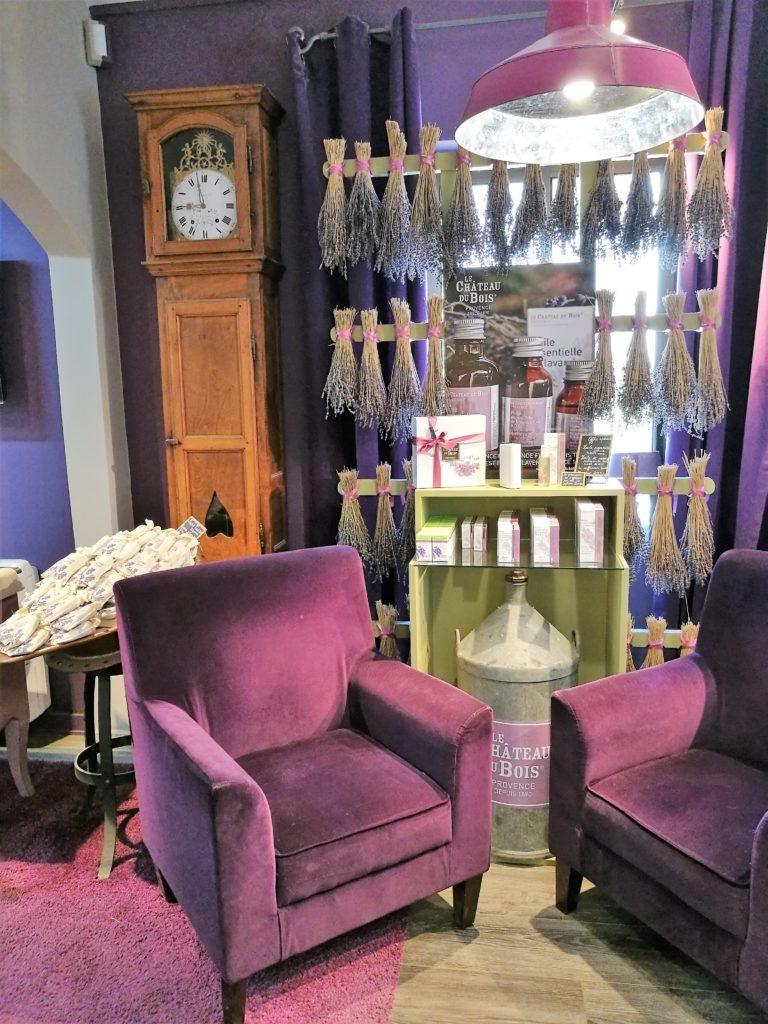 Picnic area
After visiting the museum, you can have a picnic under the shed before setting off further journey (you will find a coffee machine and snacks machine here).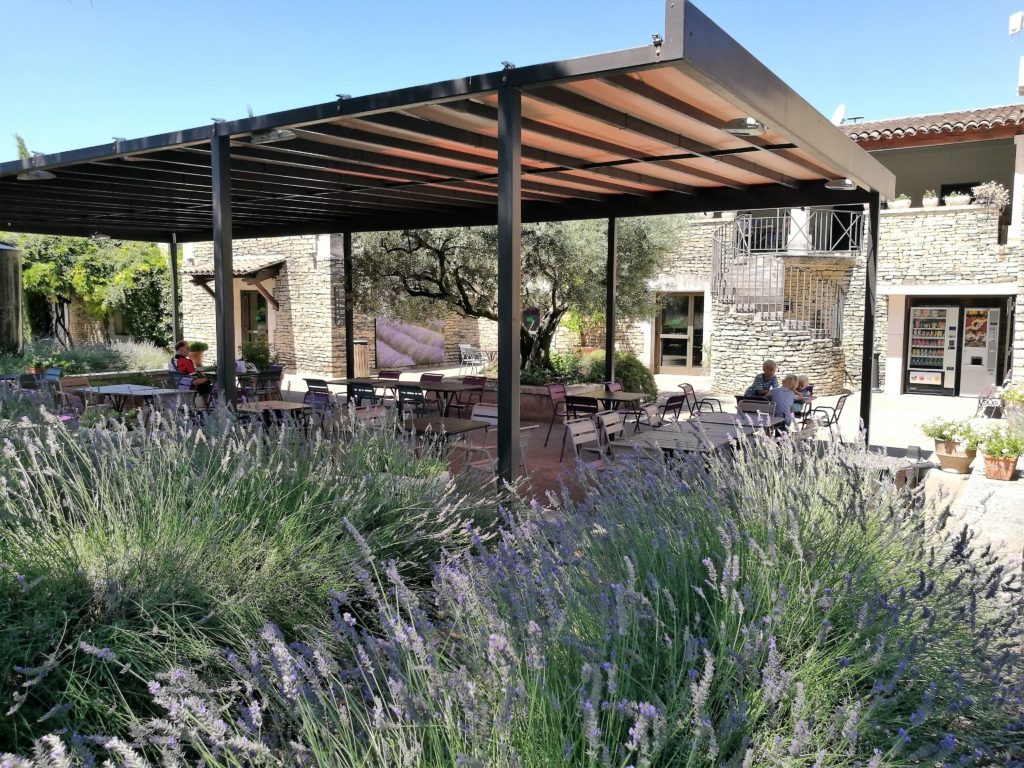 My impressions
It´s pretty pleasant to make a stop in the Lavender Museum, but during my future holiday in France, I´d love to the fields of true lavender.