I assume the following situations at the lunch table are probably very well known to you: "Why do I have to eat broccoli, I want pizza! I don't want a banana for a snack, I want chocolate! Why do I have to drink water, I want Fanta!"
So tiring, I hear you! So visiting the Alimentarium, the world's first food museum is really worth visiting especially with the children to explore and explain how food and right nutrition are important.
Location
Alimentarium in Vevey is housed in a magnificent building (the former headquarters of the Nestlé Group) located in a beautiful setting on the lakefront promenade, opposite the Charlie Chaplin statue and the large fork – the landmark of Vevey.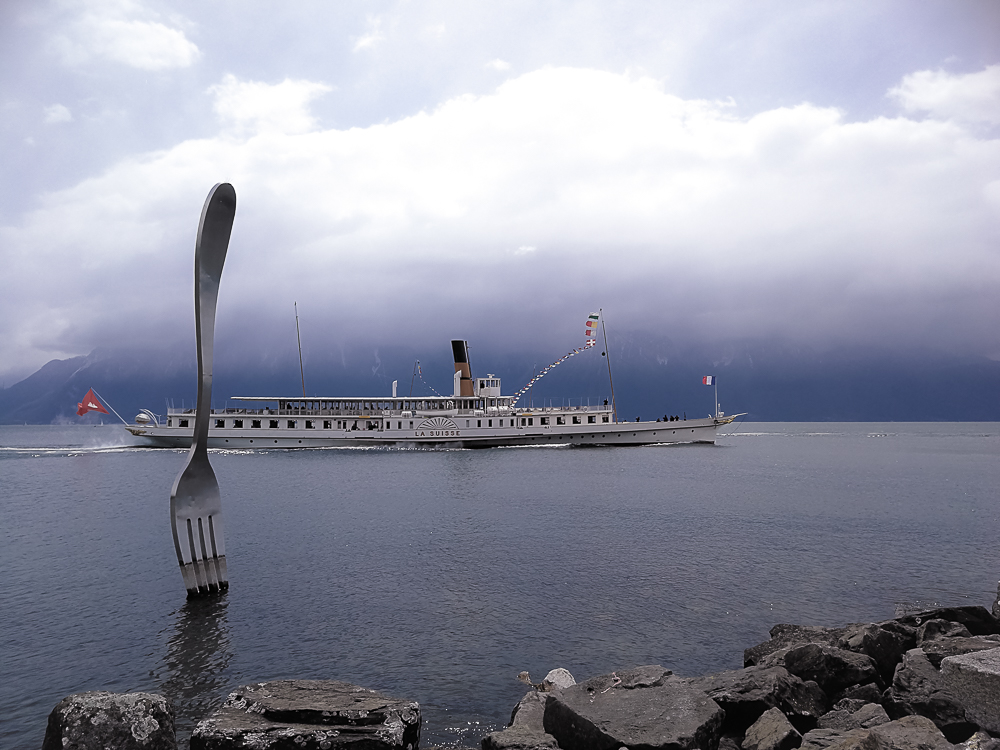 There are no parking spaces. The closest parking is the Panorama parking house about 300 meters away.

Opening hours and admission fees
The museum is open all year round (except Mondays), from April to September from 10 am to 6 pm, from October to March from 10 am to 5 pm
The adult ticket costs 13 francs, children ticket (6 – 15 years) costs 4 francs.
There are lockers with 2CHF depot: in the room with tropical trees (cocoa, tangerine, coffee) and plants in pots hanging from the ceiling – including banana trees!
Museum tour
The museum was designed for visitors to explore food and nutrition in an interactive way. The museum's permanent exhibit presents various themes about food and production process: where food comes from, and where it ends.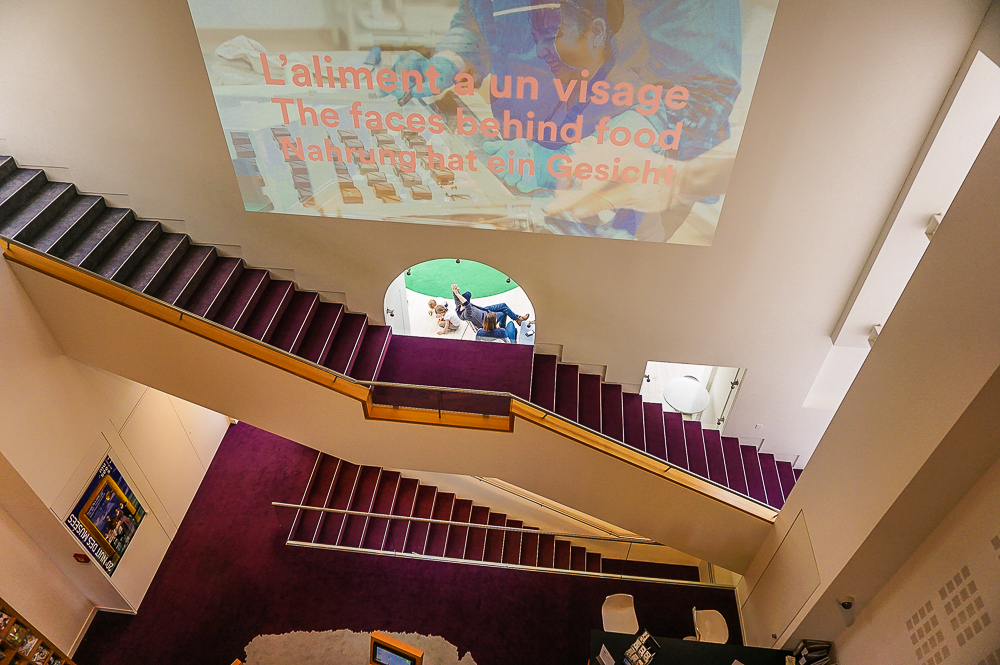 The history of food production
In the beginning, you will learn about food in all its forms and categories. there are also various historical objects that have been used for food processing.
The social aspect of eating
In the next section, you will learn what food is important for different cultures and religions. Children can try to assign traditional dishes to different nationalities on touch screens.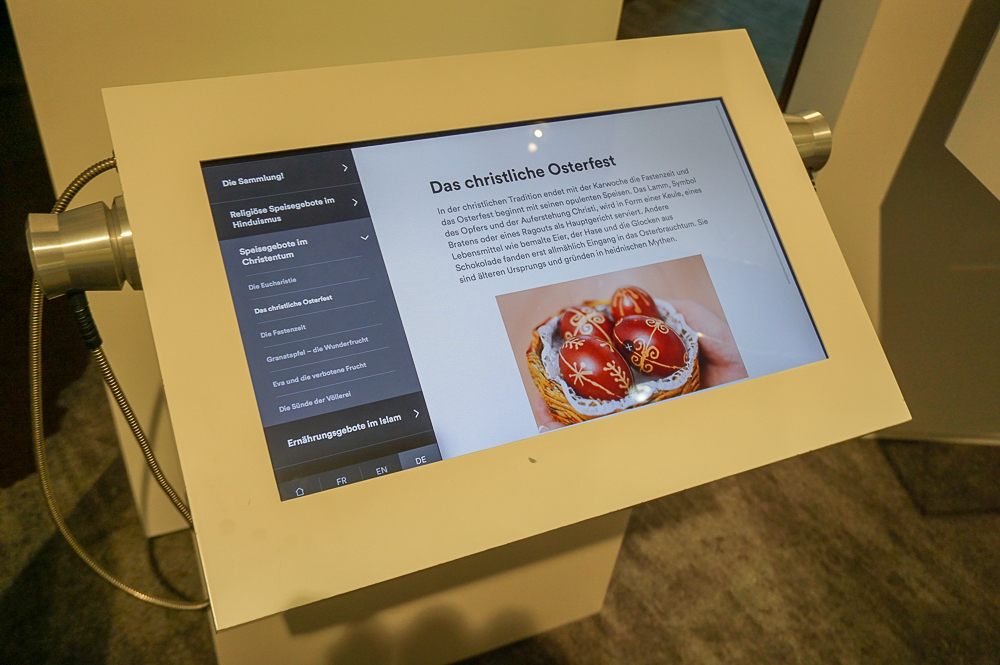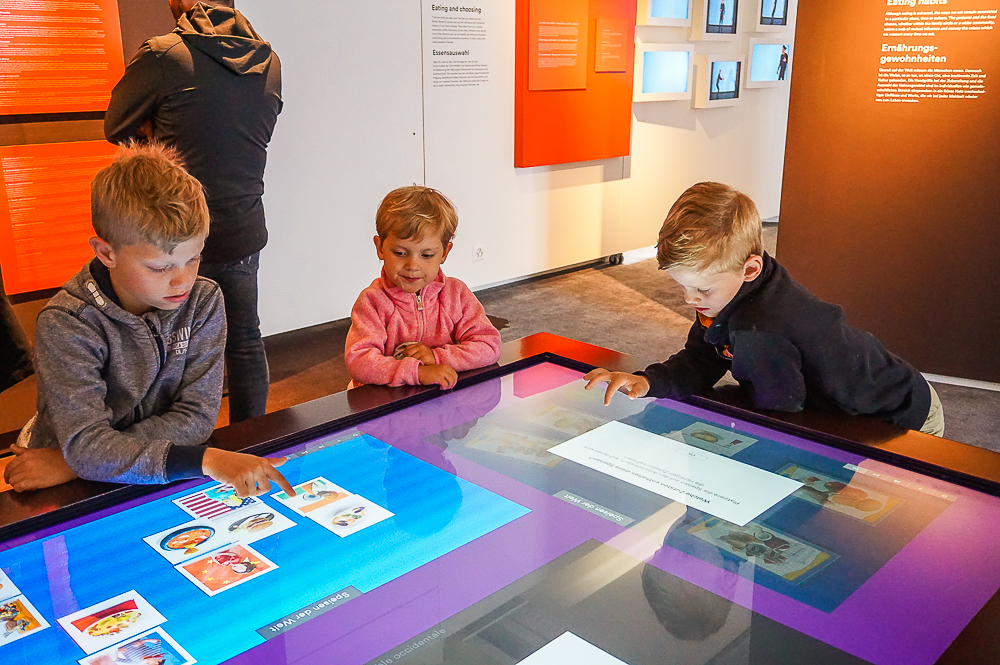 It was also very interesting to listen to the stories of people from different food-related professions.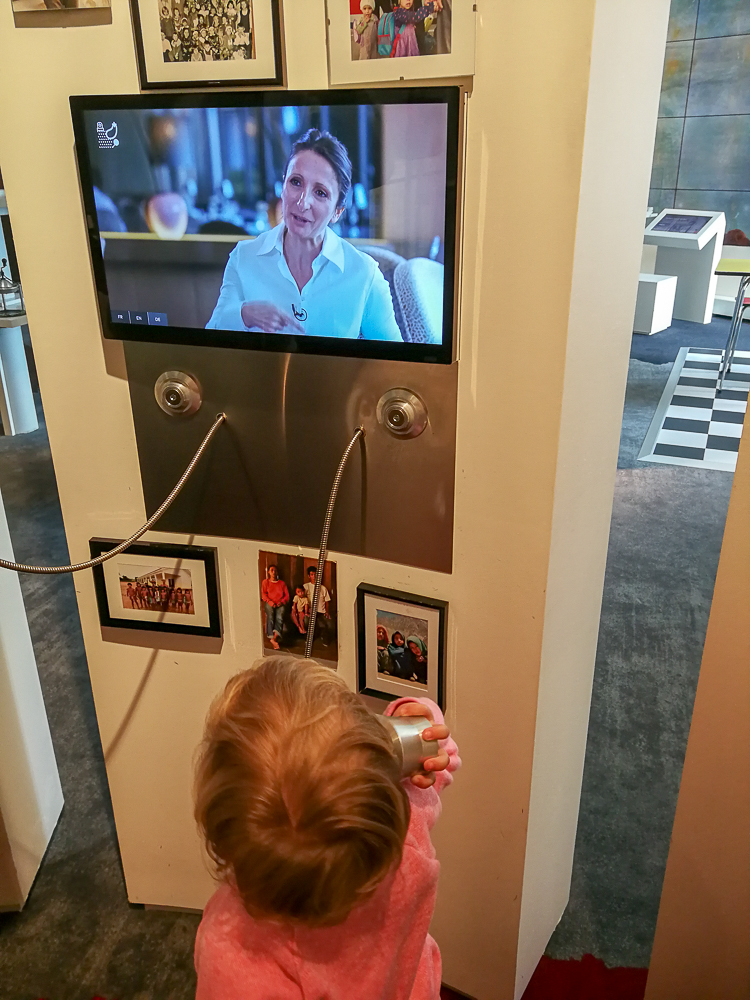 The role of the senses
In this part, you can learn about the role the senses play in the enjoyment of eating.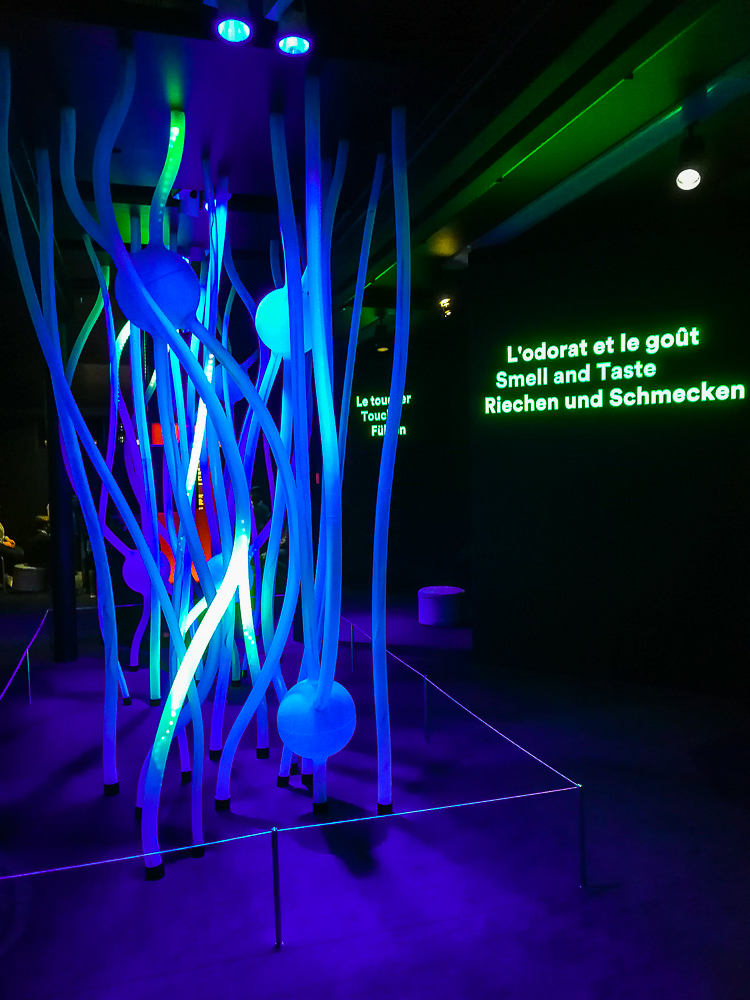 We were lucky to be there during the time when the short workshop about chocolate was taking place.
Nutrition
This part covers the nutrition part. It demonstrates interactively how our bodies use and digest food (how it is being processed in the human body) and what is good or bad for our health.
We had great fun following the journey of what happens to food as it passes through the entire human digestive tract from one end to the other.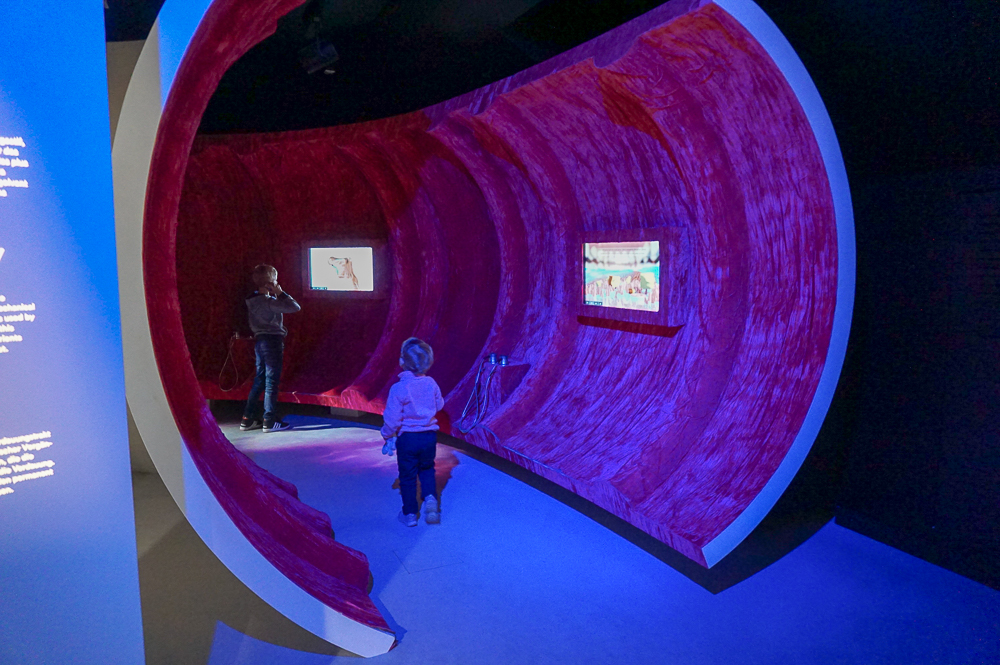 Also interesting was to see and try how long does it take to burn one dice of sugar?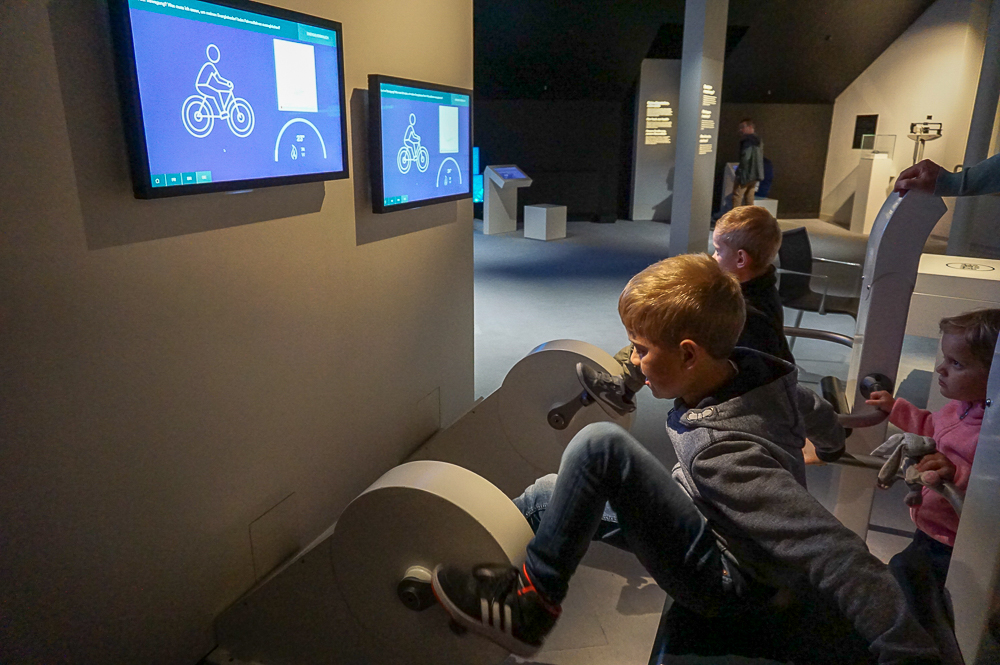 On this floor, you will also find a game room. The friendly staff shows you how it works and then your family can have fun playing virtual games.
Restaurant
On the ground floor, you will find a souvenir shop and a restaurant. It is a very cozy environment and you don't need an entrance ticket to get in and enjoy a delicious meal.
Behind the ticket office, you will find a kids' corner close to the cafe with games, books and coloring activities (no picnic allowed).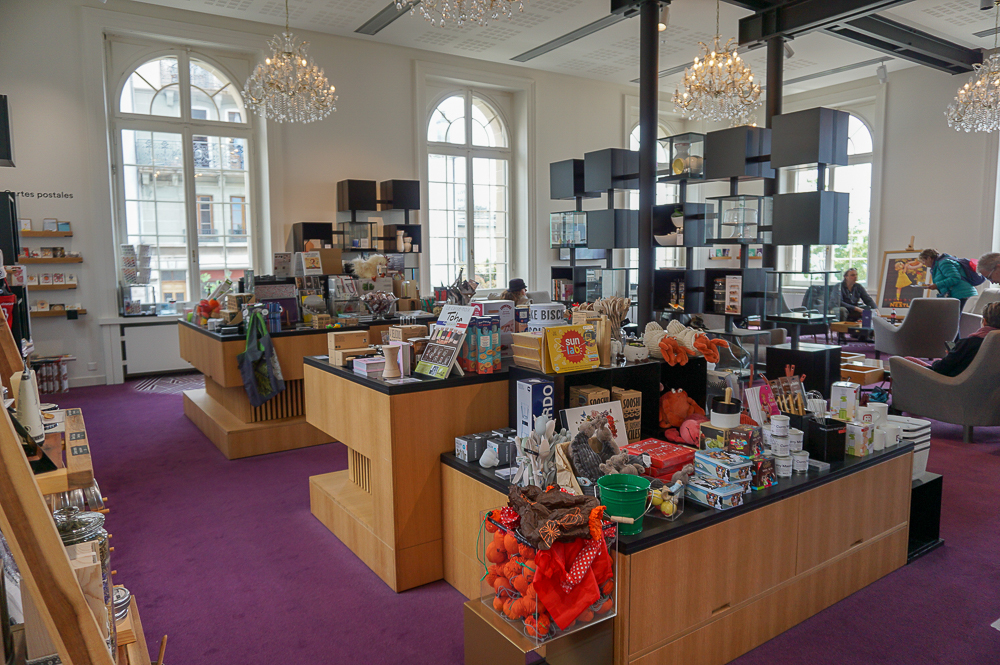 Garden
The museum is surrounded by small gardens full of herbs and vegetables.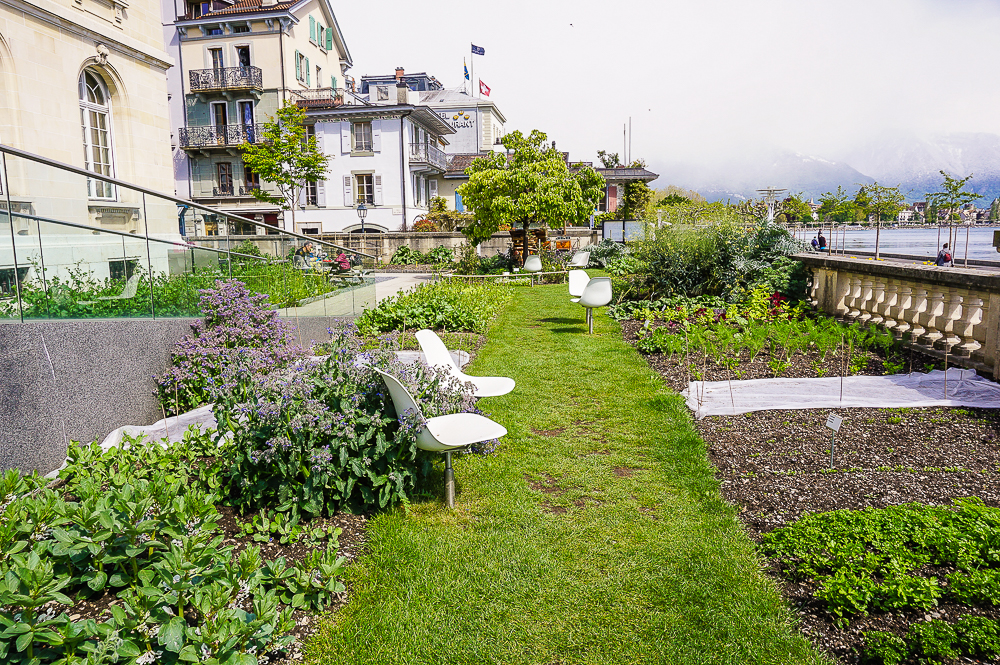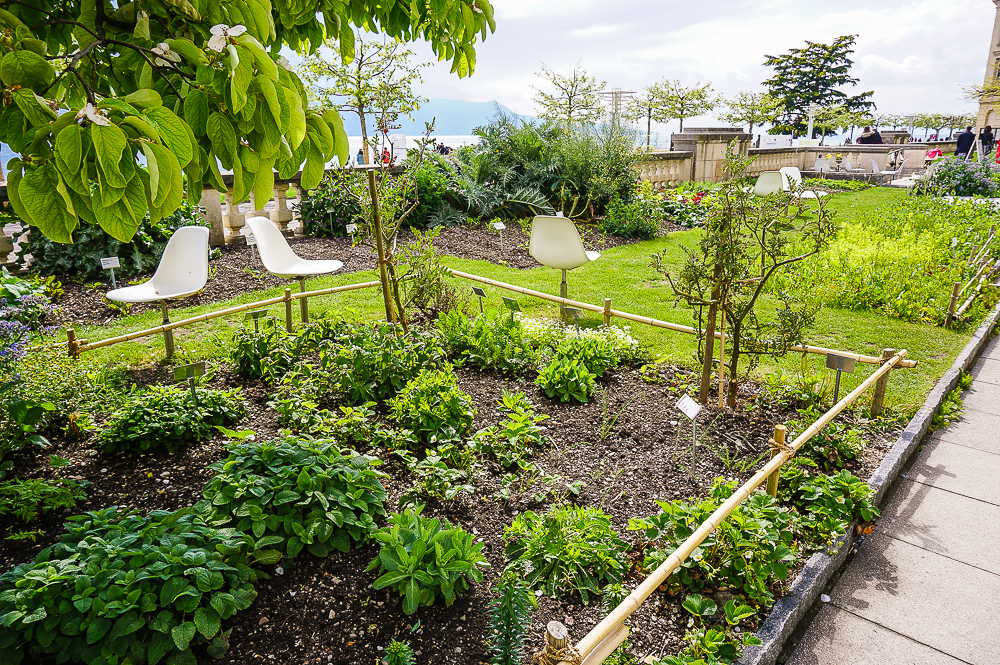 Summary
What our kids loved about this museum were lots of interactive displays and fascinating animations (unfortunately, sometimes the touchscreens or interactive computers did not respond in an appropriate manner).
This museum has explanations in French, German and English.
You can take one of the Alimentarium's cooking classes
Looking for other things to do in Vevey, read this post how to spend a day in Vevey.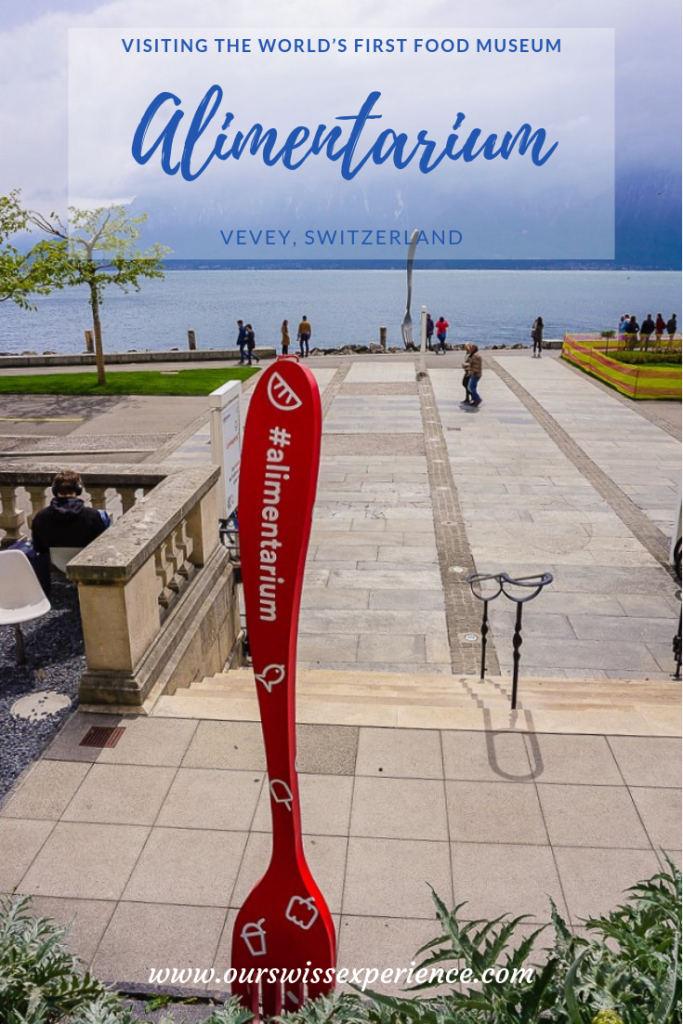 If you don´t want to miss any of my recent posts please sign up for my blog in the top right-hand corner of this page. Thank you. Be sure to follow me on Facebook, Pinterest, and Instagram. And of course, I look forward to reading all your comments.