We discovered the Marbachegg area in the UNESCO-protected Entlebuch Nature Reserve more than two years ago when we were skiing here. Even in my post here on the blog I wrote that I would like to come back in the summer season. Well, true, it took us two and a half years to get back here, but better late than never 🙂
Marbachegg – Kemmeriboden Bad Panoramic trail
In the beginning, I lured the kids that we are going to take the cable car. And that the whole route will be more or less downhill. Which of course was acknowledged with gratitude 😉
Starting point: Marbachegg
We left the car in the free (!) car park directly opposite the cable car station.
A one-way ticket costs 17 francs, with Halb-fare 8,50 francs.
It was only when I wrote this post that I found out that we could have bought a "Rundreise Kemmeribodenbad", a combined cable car and bus ticket (the "Post auto" bus will take you back from Kemmeribodenbad back to the cable car station). This ticket costs 21 francs, with Halb-fare card 11,50 francs. A separate bus ticket cost 3,7 francs with Halb-fare card, so no harm done, just 0,7 francs difference. All prices can be found here.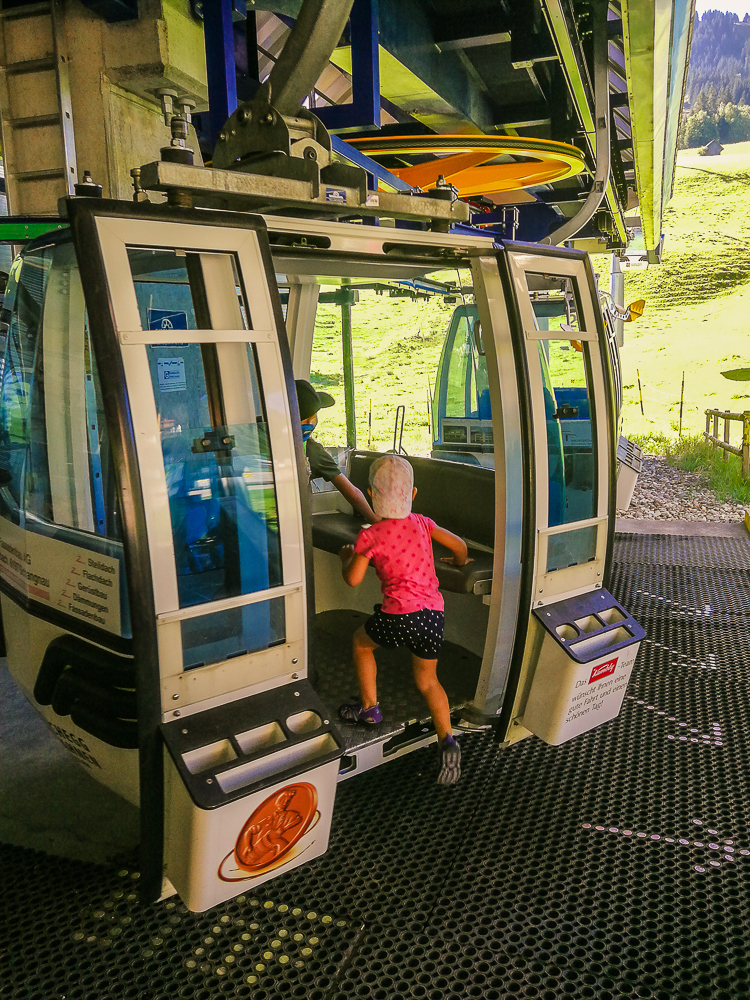 The Marbachegg gondola lift takes you from Marbach to the panoramic Marbachegg at 1500 meters above sea level. From here we had a great view – on one side to Emmental and central Switzerland as far as the Jura mountains, and on the other side, where the snowy peaks of the Bern Alps peeked between the Hohgant and Schrattenfluh massifs.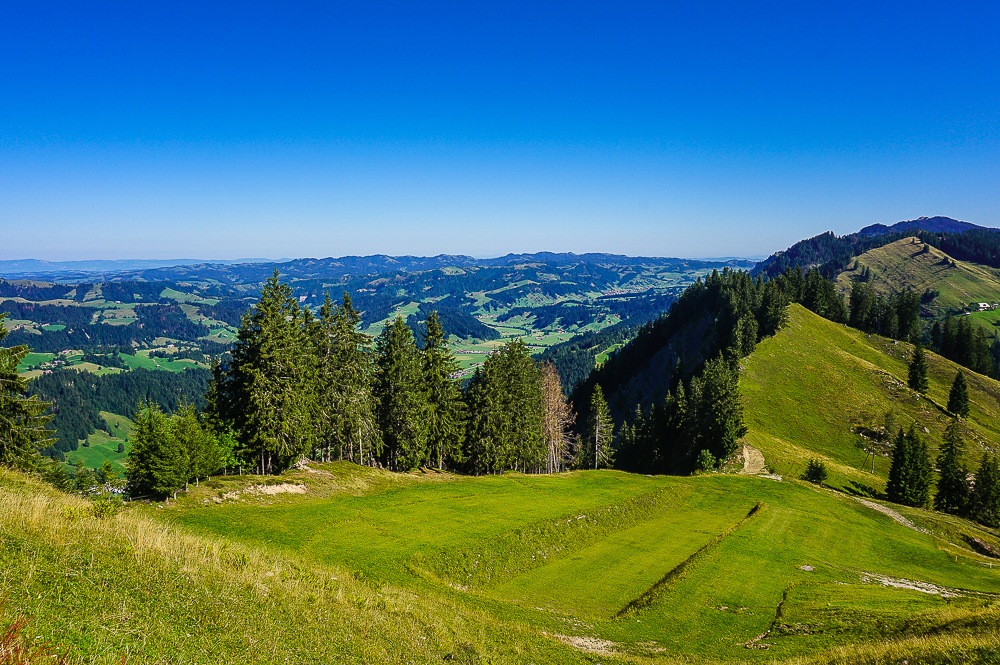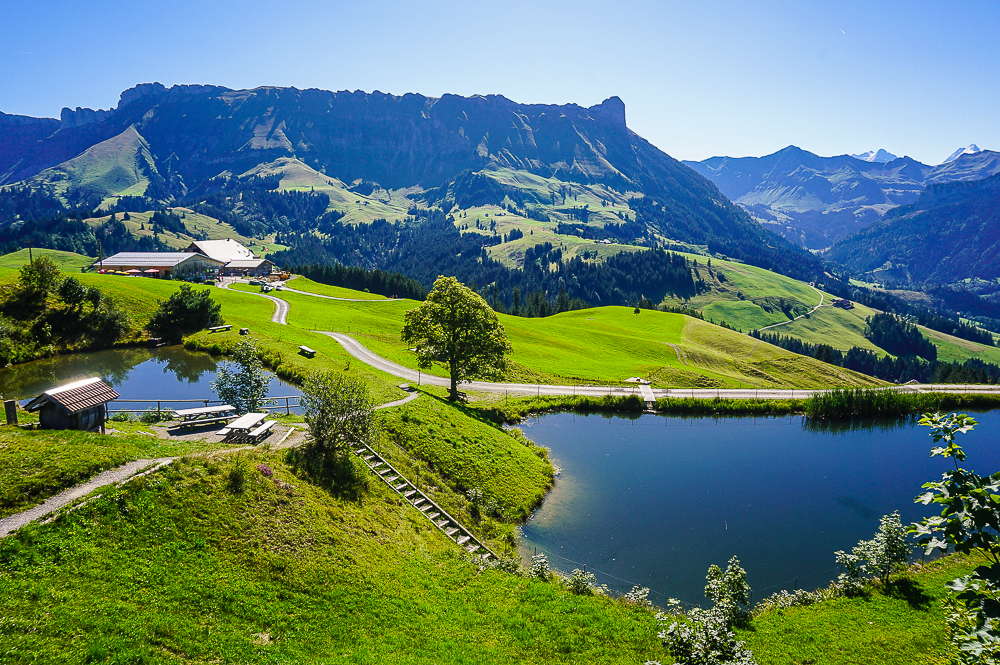 The hike starts directly at the mountain station and leads first down a natural road, then on mostly asphalted paths past Wittenfärren and Chadhus homesteads, and pastures.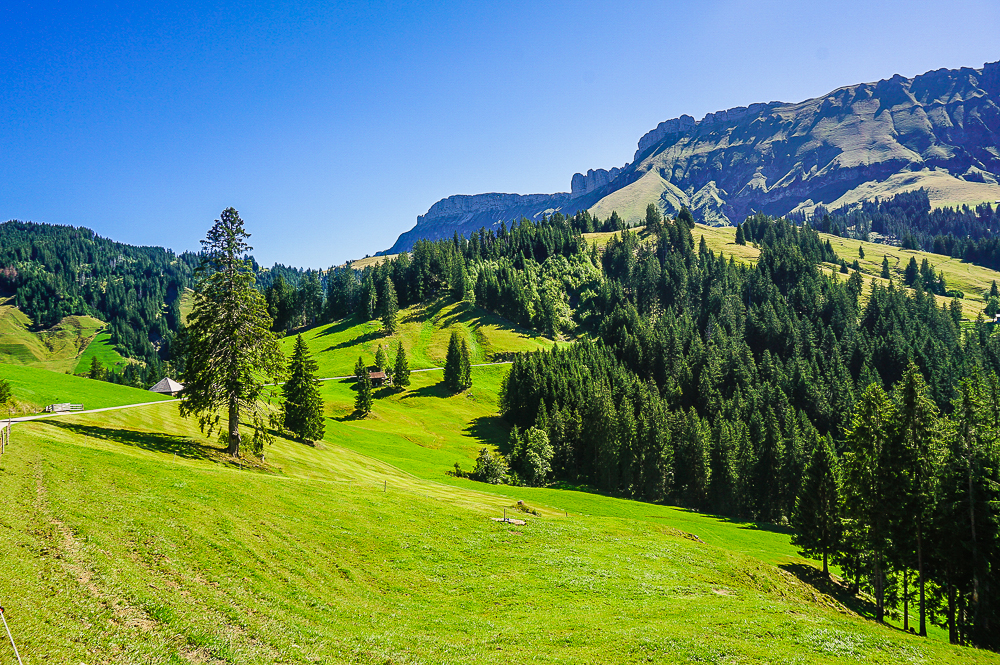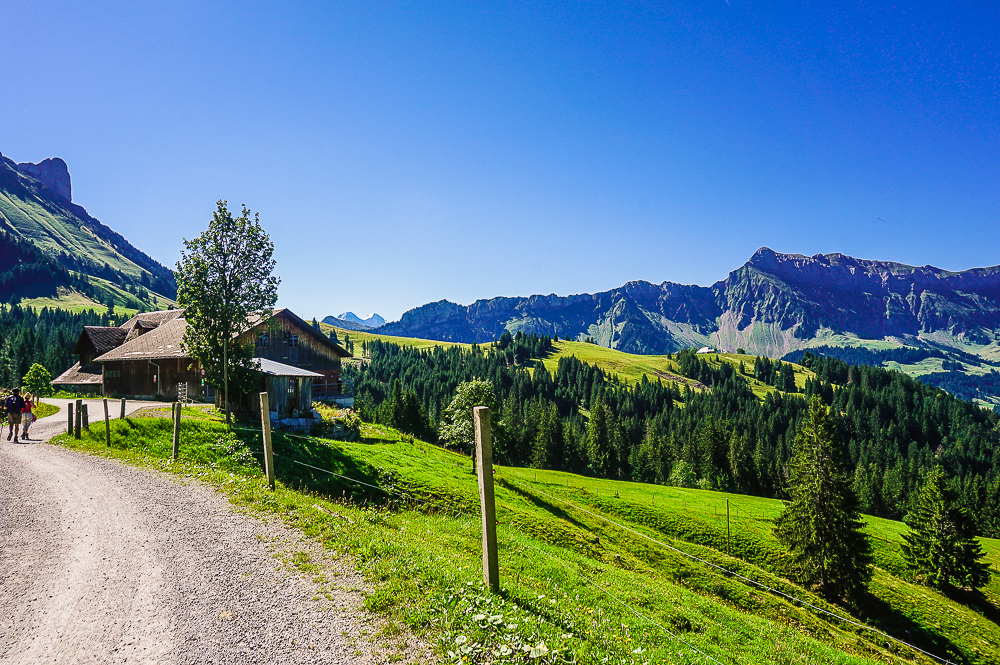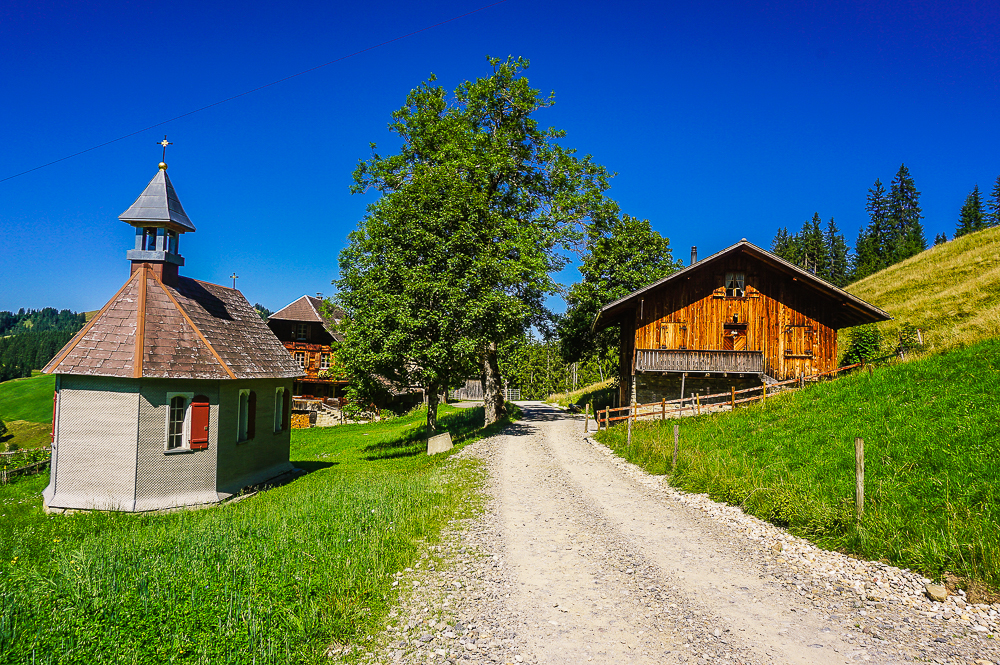 Alp Imbrig
At the signpost Alp Imbrig, we had a refreshing feet bath in the hot weather and we went on.
Ober Habchegg
The partly steep descent to Kemmeribodenbad begins at Ober Habchegg homestead.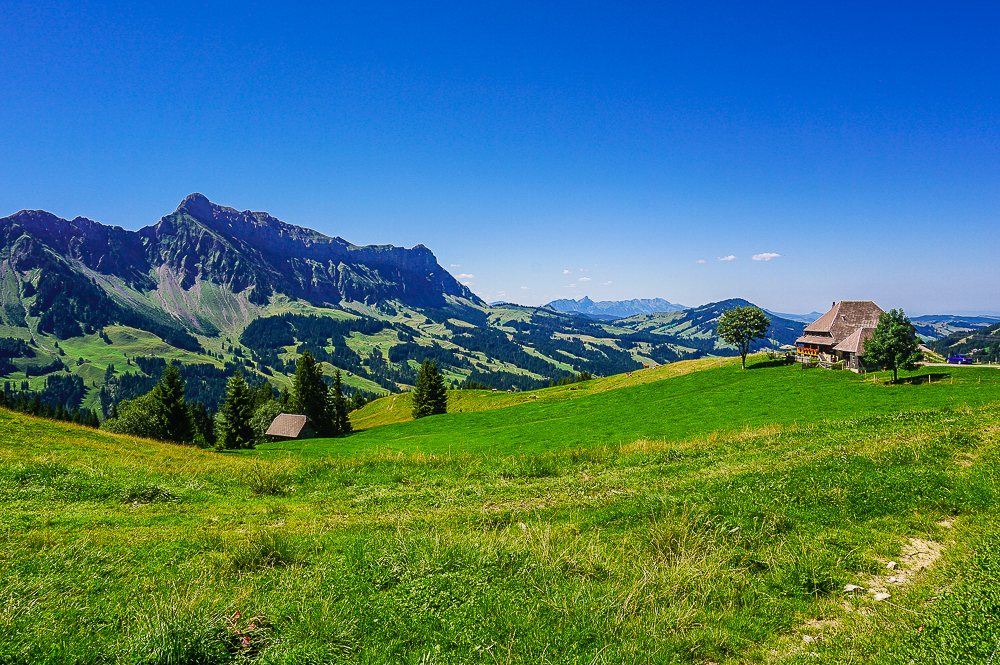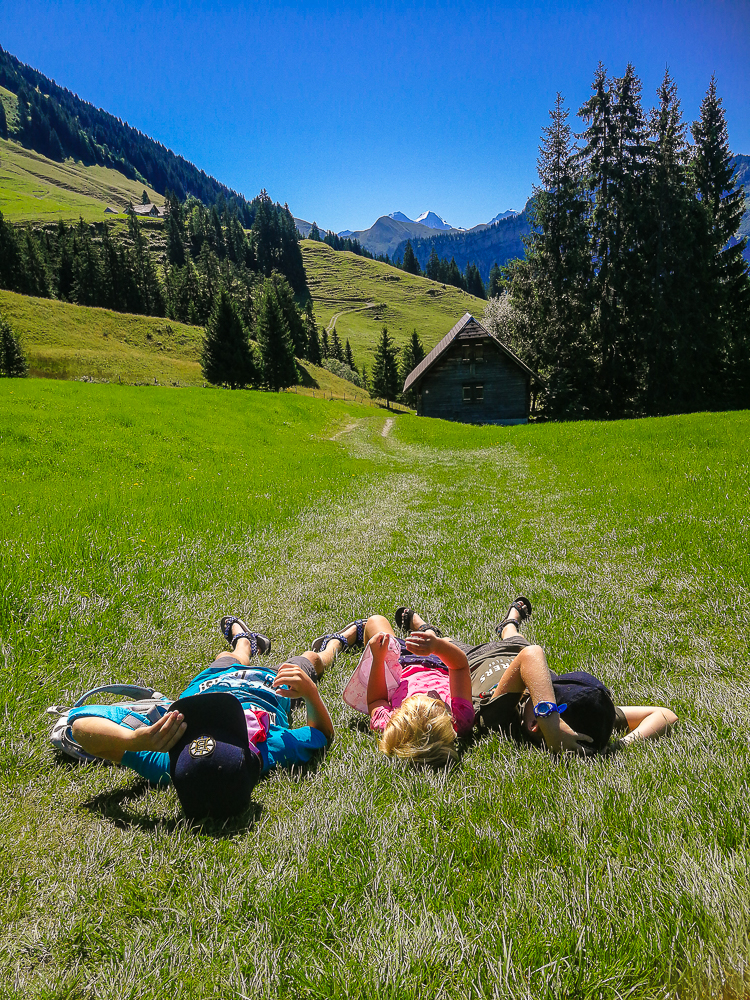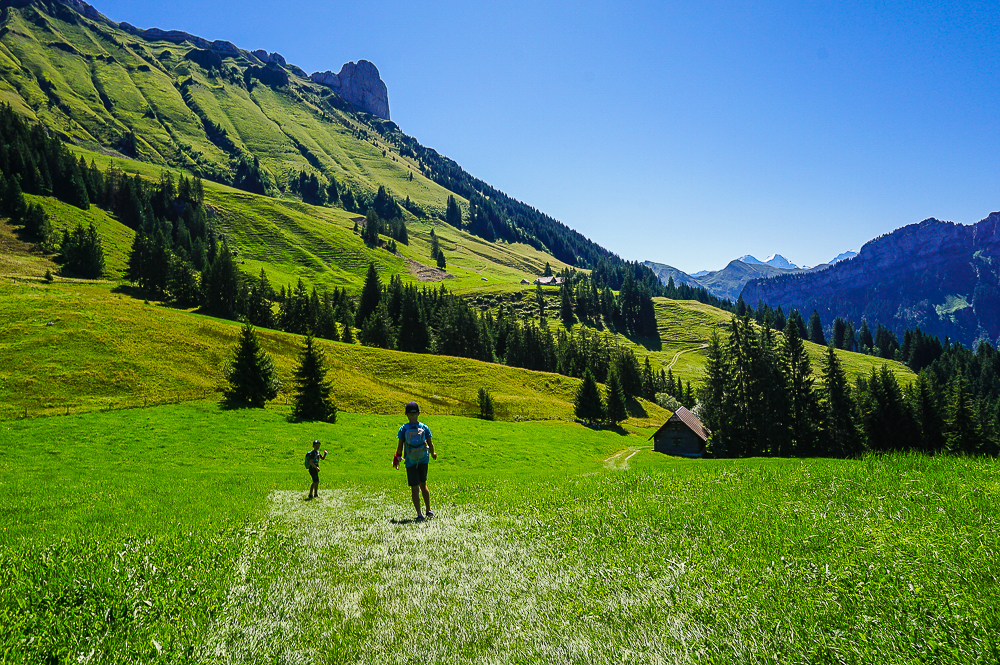 After a short section of pasture and forest, once again the view of the other side of the valley and the powerful Hohgant massif opened.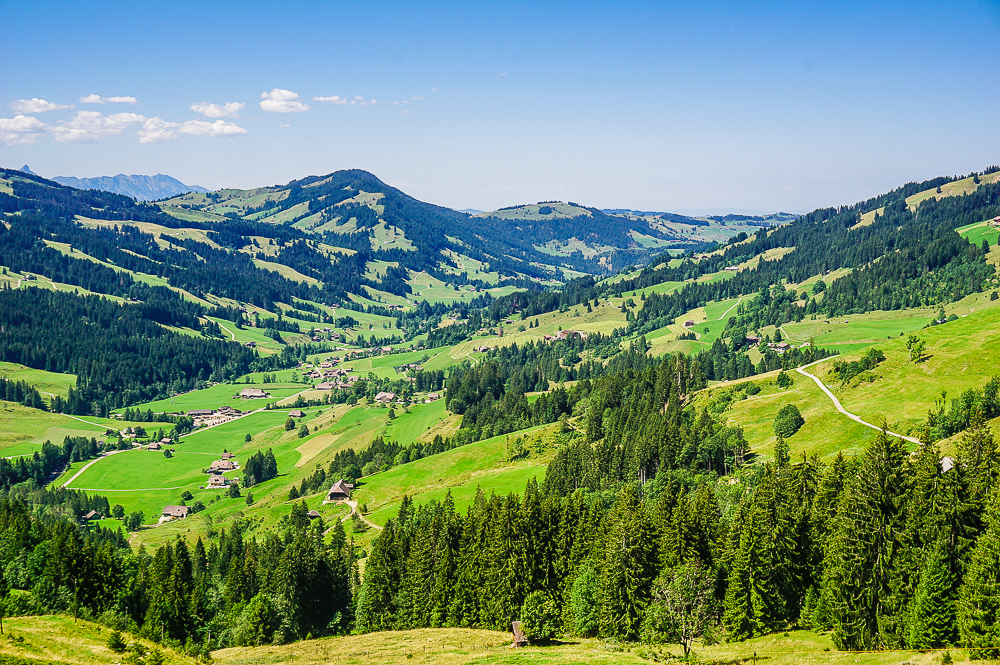 We continued along the mountain trail at the foot of the Schibegütsch massif.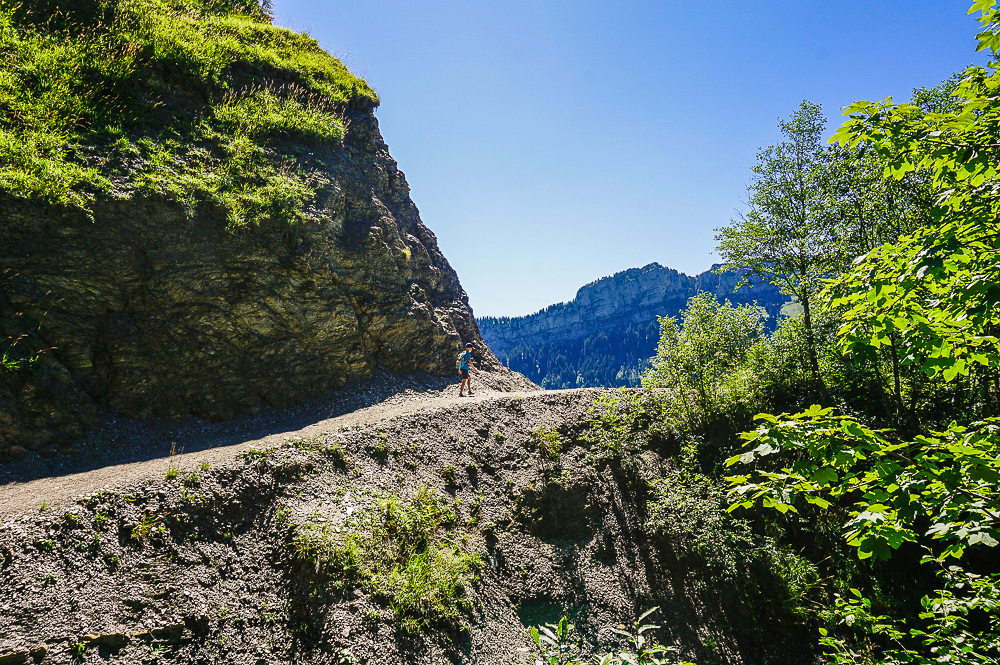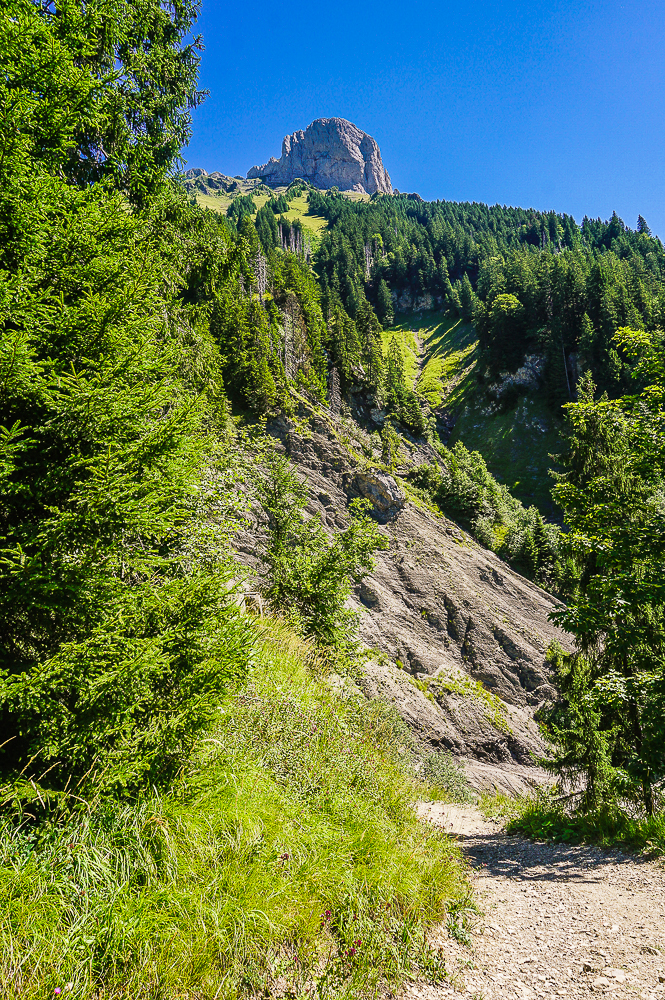 And then a steep descent into the Emme Valley. We could scream the vocal cords when we called the boys not to run down the hill, but it was like water off a duck's back 🙂 Well, as my Dad would say, "they won't fly up and we will find them down there."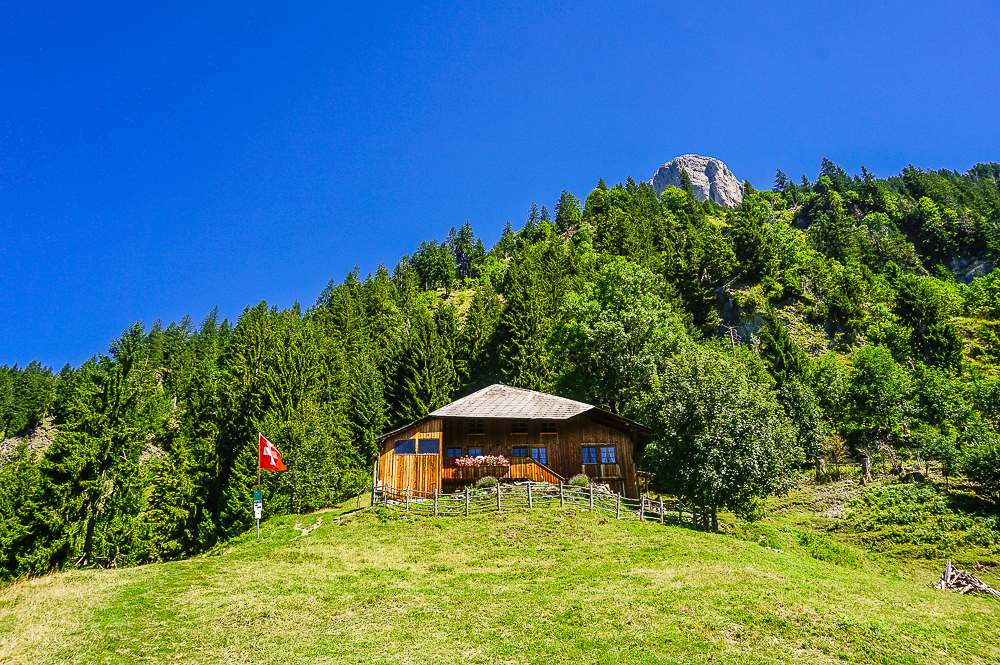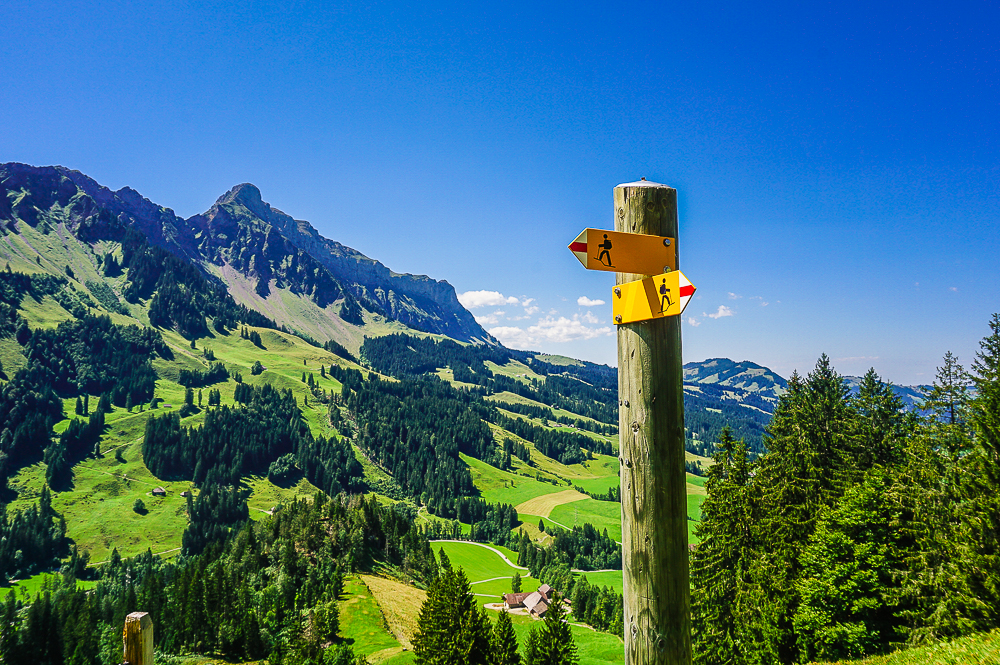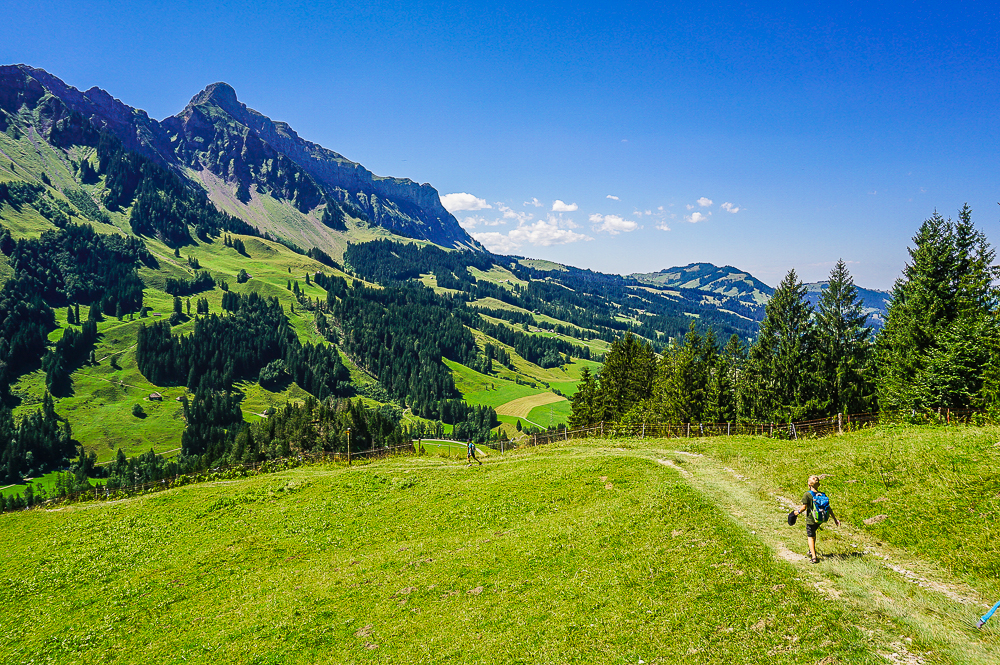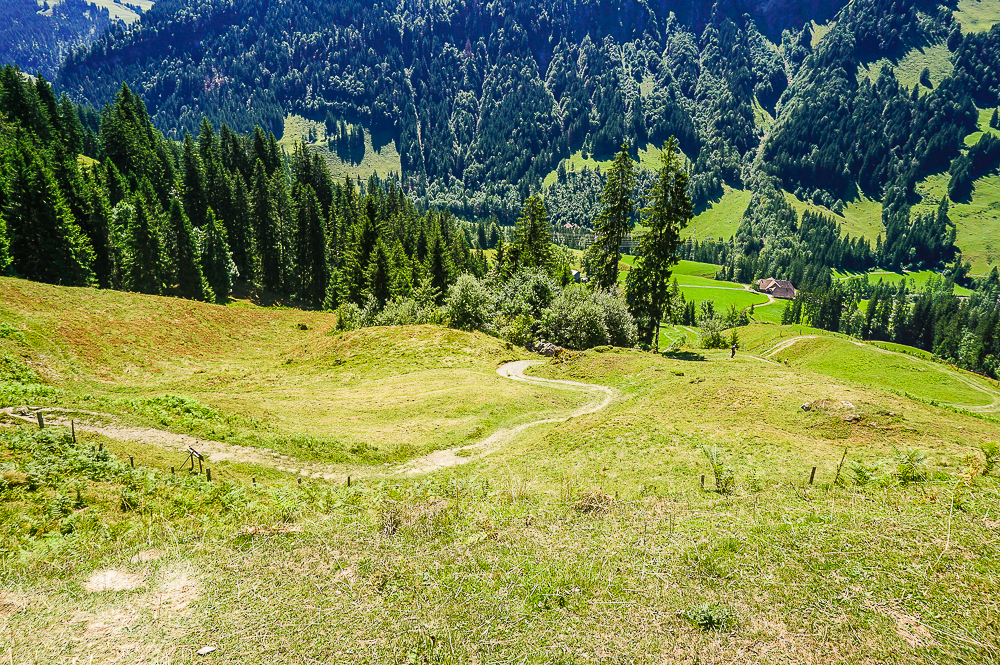 In the end, we got to the destination of our trip: we crossed a wooden bridge over the Emme river and found ourselves in front of the renowned Hotel Kemmeriboden-Bad. Here I could not miss the opportunity to try the local specialty they have been preparing here for 80 years: the giant "Merängge" meringue.
We got back to Marbach by bus, which runs once an hour and takes about 20 minutes. You can see the route of our hike in this photo:
Shrnutí
Unlike our last hike in the Emmental, the entire route led, with a few exceptions, on the paths with no shade and one can't hide from the sunshine. So I recommend a good sunscreen in sunny weather.
A 3D route profile can be found on the Wandermagazin Schweiz website.
The route is not suitable for strollers.
There are two fire pits on the trail.