In mid-September, our younger son had a hockey tournament in nearby Burgdorf. And that's why I wanted to plan some alternative program for me and our little one. Don't get me wrong, I like watching the boys on the ice, but our little one doesn't enjoy watching hockey so much (although she would like to start playing it as soon as possible – and she probably will, she has been already enrolled in the hockey class!). And because I don't want her the whole two-hour tournament sitting on the stands and watching cartoons on the tablet, I want to find some fun also for her.
And frankly: such tournaments will still be countless in the season (because it is just the beginning), but unfortunately, the perfect days for hiking will not be so many.
So I opened my favorite Wandermagazin Schweiz website, where I often look for inspiration for our trips and found a hike from Burgdorf via Rothöhe and Oberburg back to Burgdorf.
Since we know the center of Burgdorf very well – and I ran through it the day before when I took part in the Burgdorfer Stadtlauf run (er, I finished at 7. place in the W-30 if you were interested 😉), we could skip part of the route and start our trip in Burgdorf Steinhof.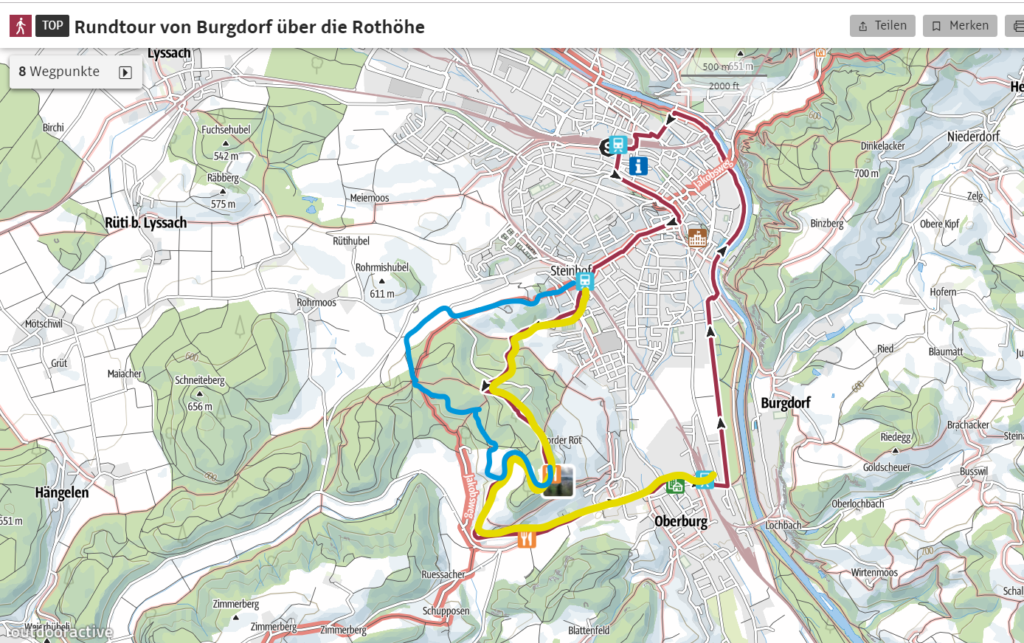 The route led through a street with elegant villas and then continued on into the forest. From here, it was about 1.5 km climb before we reached the restaurant Rothöhe.
Rothöhe – a destination with over 100 years of tradition
This place on the hill above Oberburg has a long tradition. What was built as an inn in 1908 was later expanded to a spa hotel, where people came not only from the Emmental but also from Basel, Alsace or Holland. *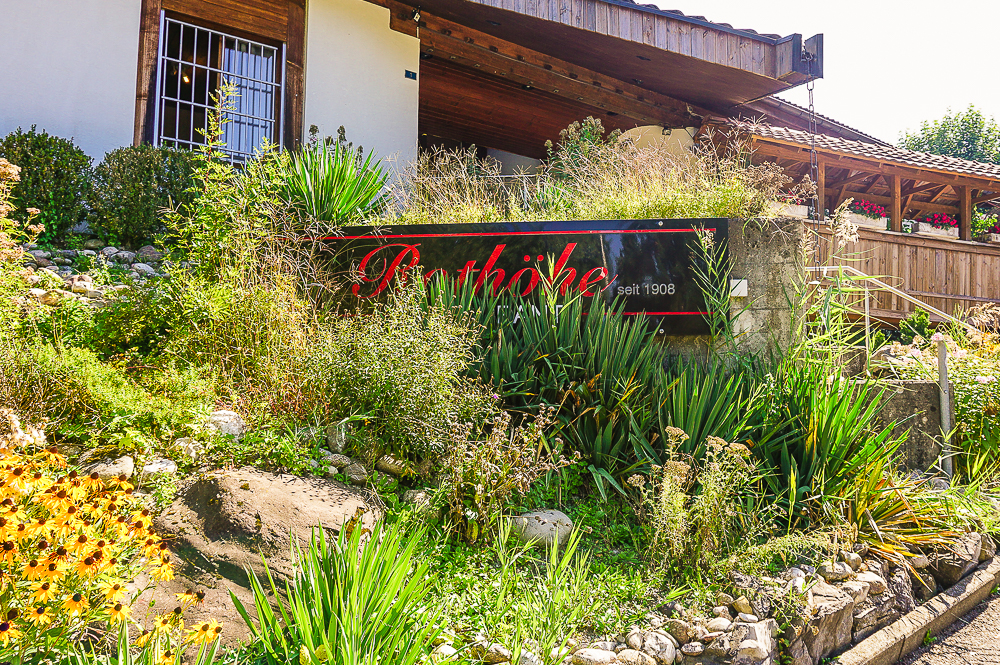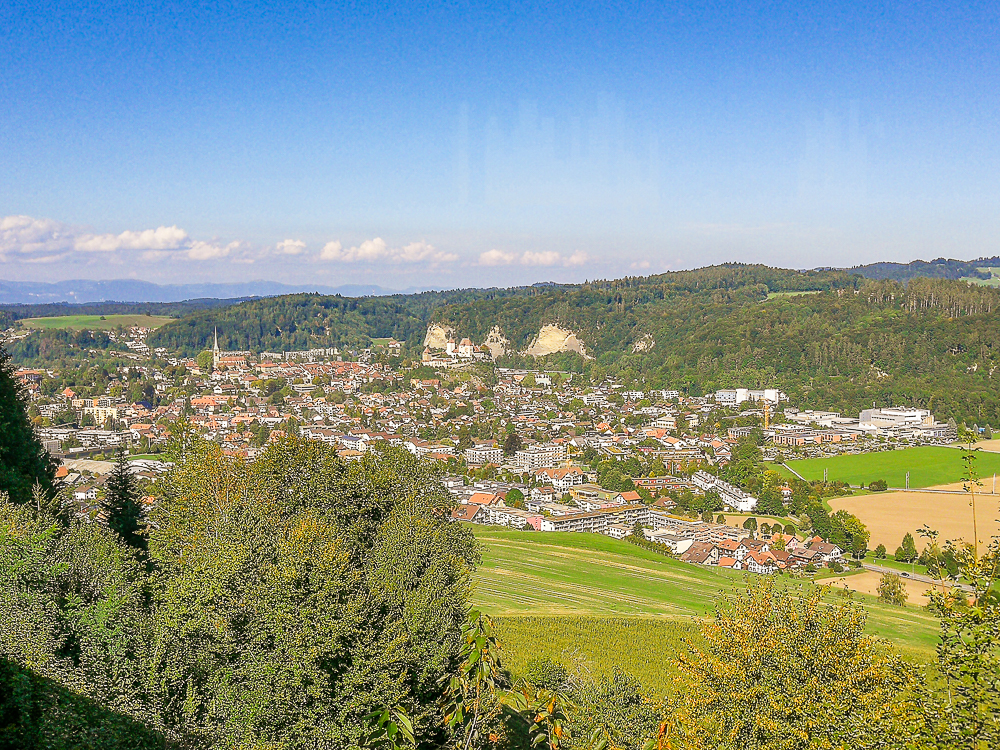 The building burned to the ground in 1972 and a new one was built on the site in 1979. And Rothöhe has not ceased to be a popular trip destination for people near and far.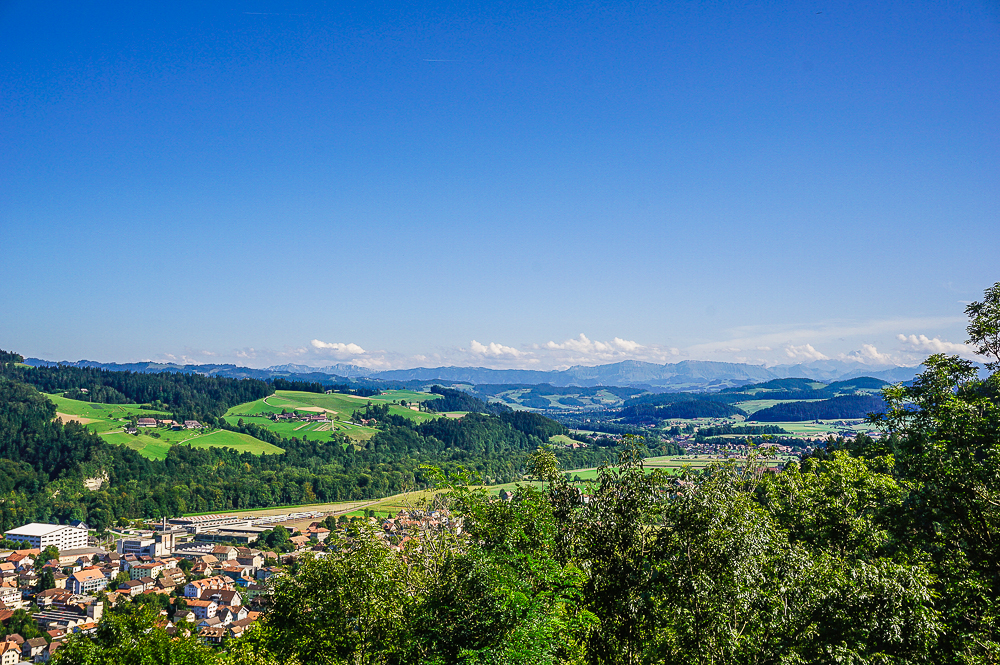 Further on to Oberburg
When our little girl ate her portion of ice cream, we continued (finally downhill) towards Hinter Rot (Hinterroth). Along the way we came across the Kunstweg (Art Trail), so we admired various art installations up to Oberburg.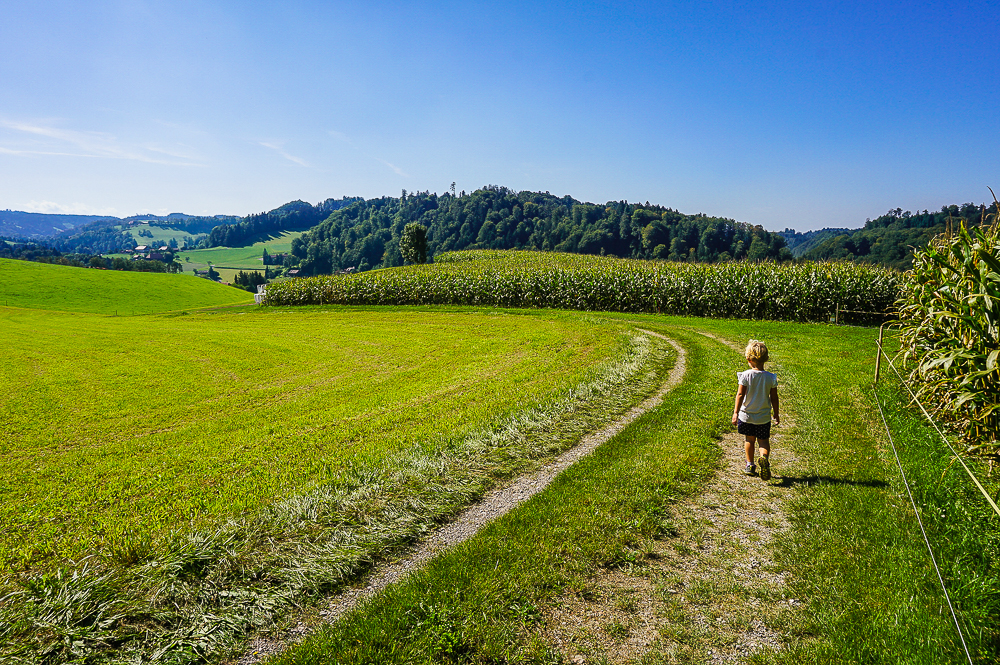 The trail led mostly on the tarmac, and when we reached Oberburg, we were still about a kilometer down the sidewalk along the road. Along the way, we passed another – at a glance very pleasant – restaurant Wirtschaft Steingruben and also a pumpkin farm.
From Oberburg we got back to Burgdorf by train and we managed to watch at least the last match of our hockey player (because you can have your cake and eat it 😀)
Rothöhe for the second time
Because I liked Rothöh very much, I wanted my husband to see this place. And since it was only early Sunday afternoon, I convinced him to come back again, this time by car. Have ice cream, coffee, just relax. Since it is only 10 minutes by car from the ice hockey arena, he agreed. So after about two hours, we found ourselves on Röthohe again.
And then our little girl said, "I still want to hike!"
Um, why not? But where? I remembered that when we went the route for the first time, there was a turn right at Hinter Rot to Steinhof. And so we set out on this route, this time also with our older son. Less than an hour of a pleasant walk (mostly through the woods) we were back in Burgdorf.
Summary
The first hike from Burgdorf via Rothöhe to Oberburg was less than 5 km long, the second hike less than 4 km. Both routes are marked in the first picture in this post.
Neither route is suitable for strollers.
Rothöhe can also be reached by car – from the center of Burgdorf in 10 minutes.
Tips for other restaurants overlooking the Emmental: Chuderhüsi, Moosegg or Luderenalp.