Our ski trip to Sörenberg will be remembered forever as the first time we were skiing together as a family. It was not just that one parent would stay at the children's lift and the other would go skiing alone for a while. We've just been skiing "as one man".
Sörenberg – getting there
Sörenberg is located in the Entlebuch Biosphere Reserve in the canton of Lucerne. By car, you can get here in about an hour and a quarter from Bern, in an hour and a half from Zurich and in an hour from Lucerne. There are several parking lots in the village, of course, the sooner you arrive, the better. By the time we arrived, the parking lot at the valley station of the Rossweid cable car was already occupied, and we had to park further at the local indoor pool. Next time we would drive a little further to the car park Sörenberg-Platz at the chairlift station.
By public transport, you must first take the train to Schüpfheim, then the yellow bus "Postauto", line 241 to Sörenberg, Post. Cross the road and after about 100 meters you will be at the valley station of the cable car to Rossweid.
Sörenberg ski area plan
It is not difficult to orientate in the plan of ski slopes that are interconnected. For your convenience, I highlighted the lifts we used during our skiing. Sometimes it was even faster to take a T-lift to get to Rossweid than to wait for a parallel gondola lift.
Prices of ski passes can be found on the website. Families receive a 5% discount off the normal price for the morning, afternoon or day ski passes. The family must consist of at least one parent and one child.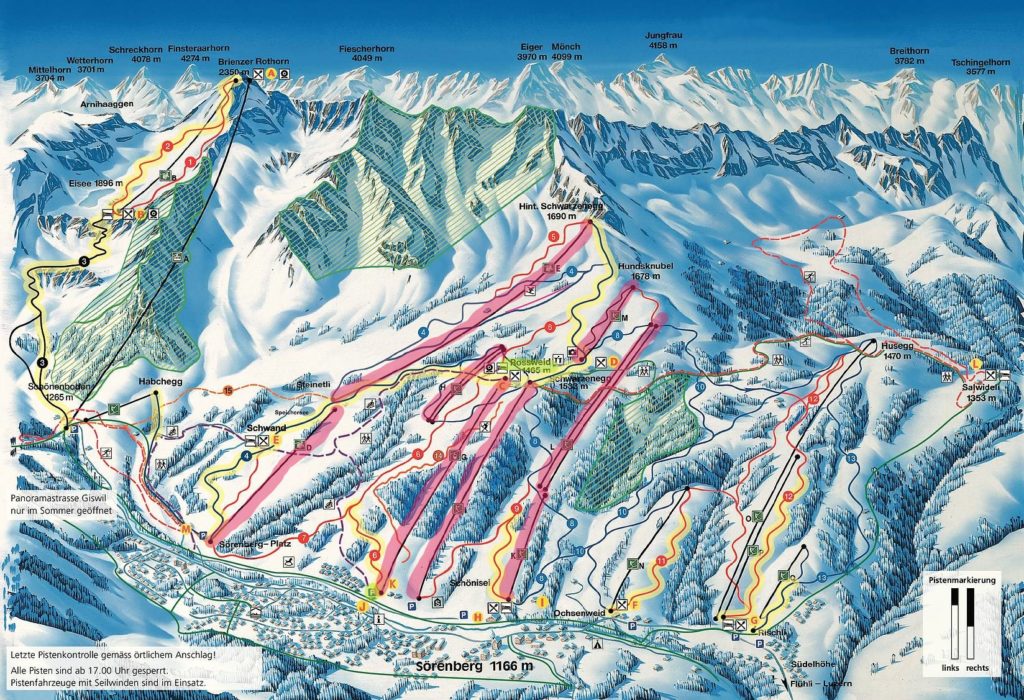 At Sörenberg, you will find mostly blue and red slopes, which even our little one has managed. That is not to say that five days at the Adelboden Ski School had some miraculous effects on her and she has become a skier par excellence. But the slopes on Sörenberg are simply beautiful, wide and not somehow sneaky, tricky and dangerous. And when we were here, the conditions for skiing were almost ideal.
But I almost fainted when our little girl, after a few rides without falling, was overflowing with self-confidence and said that her dad who was ahead of her was not doing the "curves" well and rode down the red ski slope straightforward to catch up with her brothers. She had, of course, taken on a crazy speed, which, fortunately, had been able to slow down in the last second. But I had a death in my eyes instead (and my husband then admitted he had too).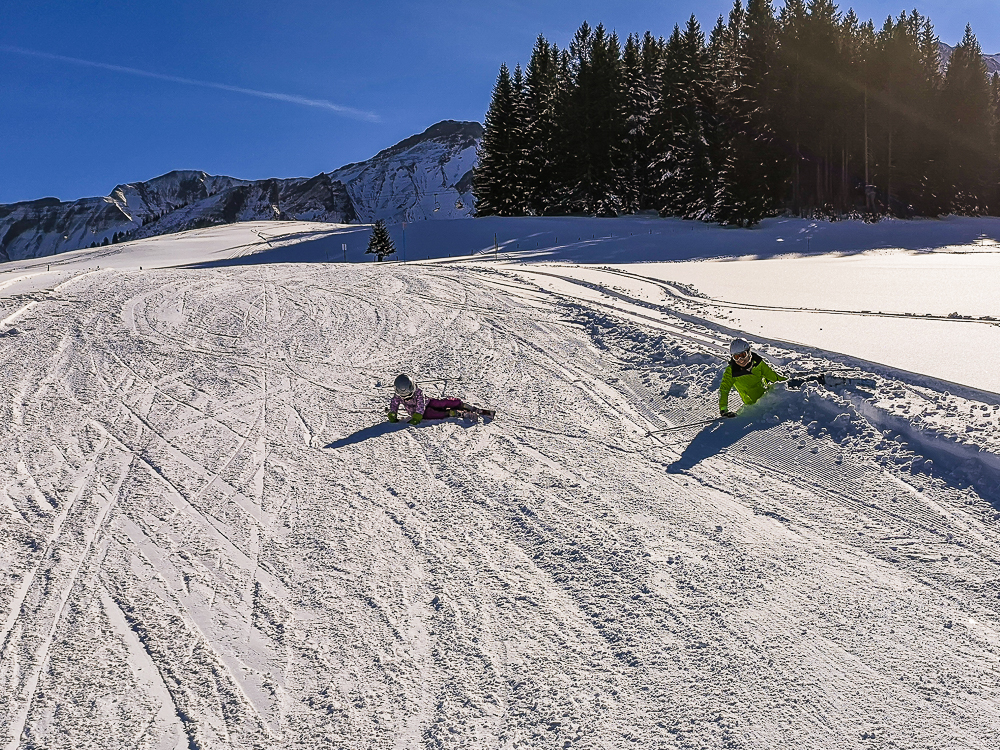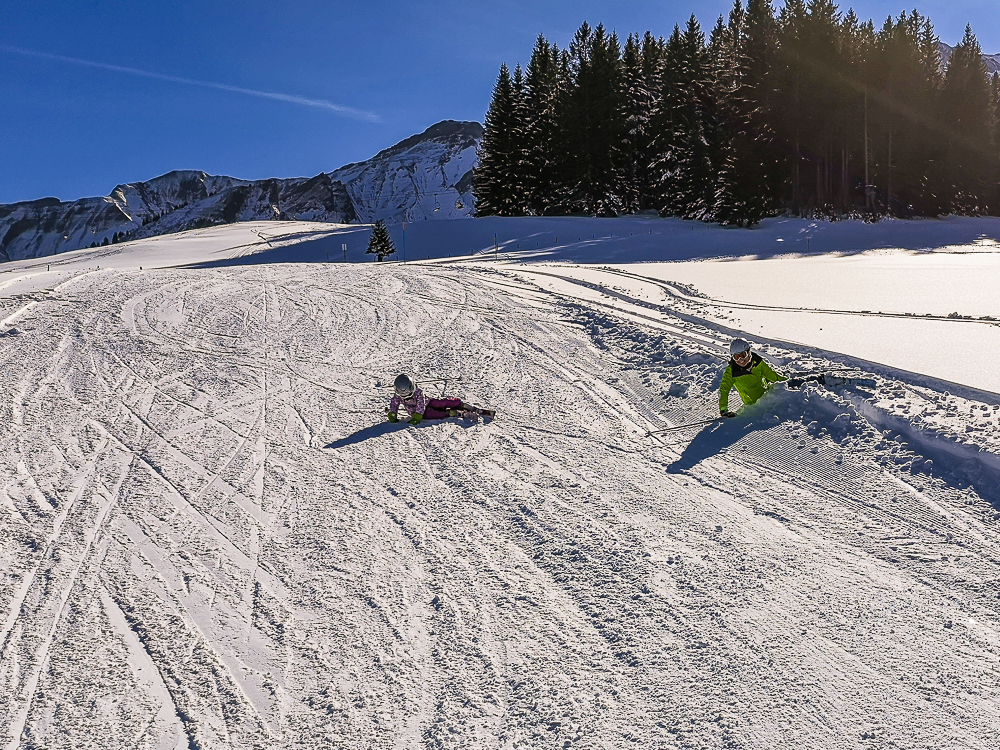 Kinderland Rossweid
The magic carpet and rope lift gives beginners the opportunity to make their first ski or snowboard attempts. These facilities are available to everyone free of charge.
Refreshment
At the lifts you will find nice restaurants with terraces where you can enjoy the winter sun and something good to eat. E.g. Restaurant Rossweid, Skihütte Schwändi or Skihütte Schwarzenegg.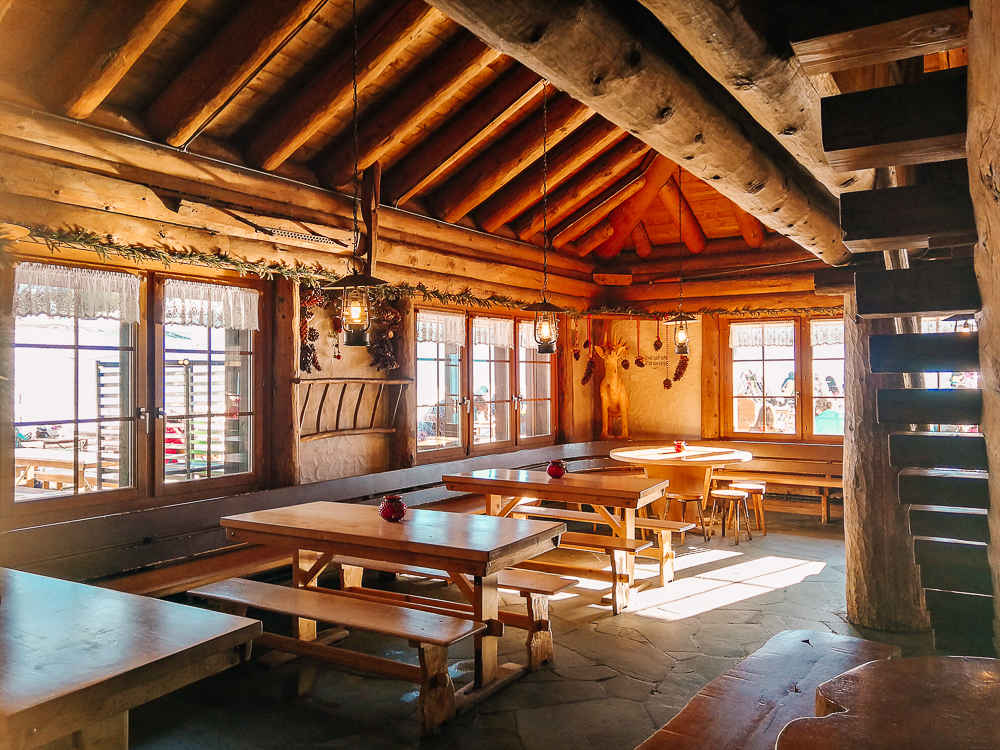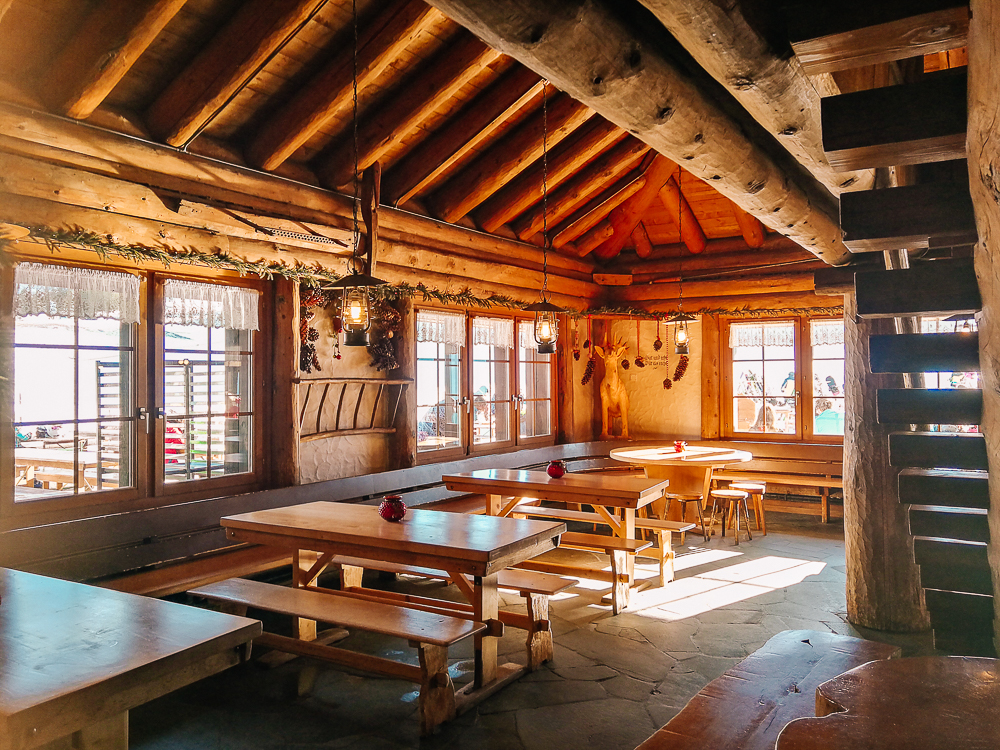 We visited Sörenberg twice, but it was always in the summer. Here you will find a beautiful playground with water elements, a short theme trail and plenty of picnic areas.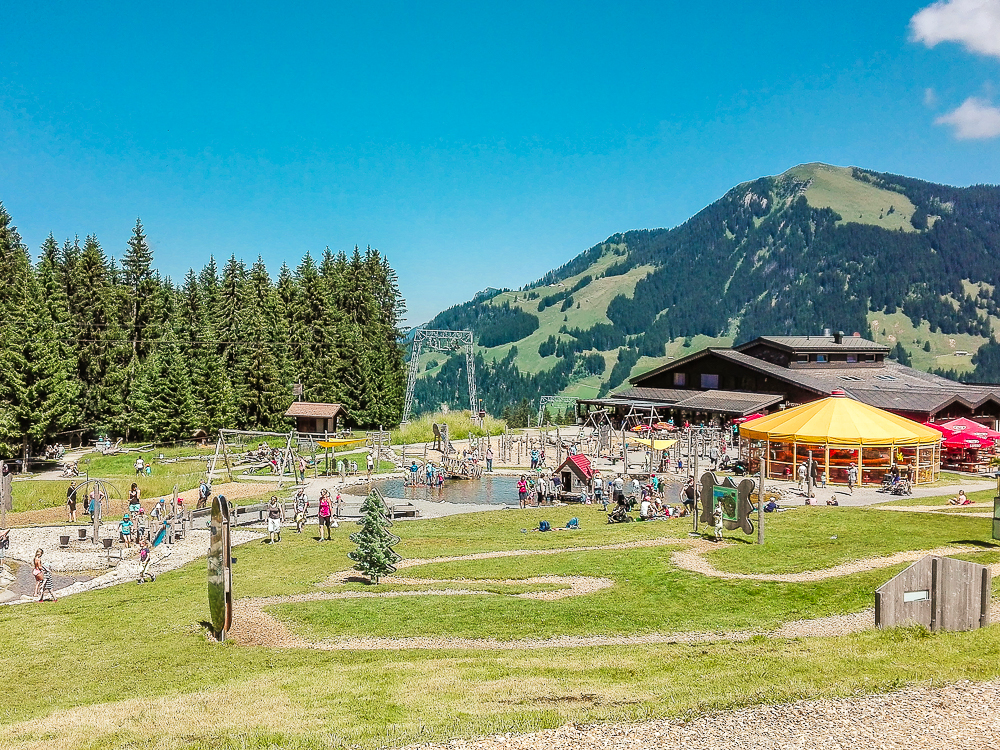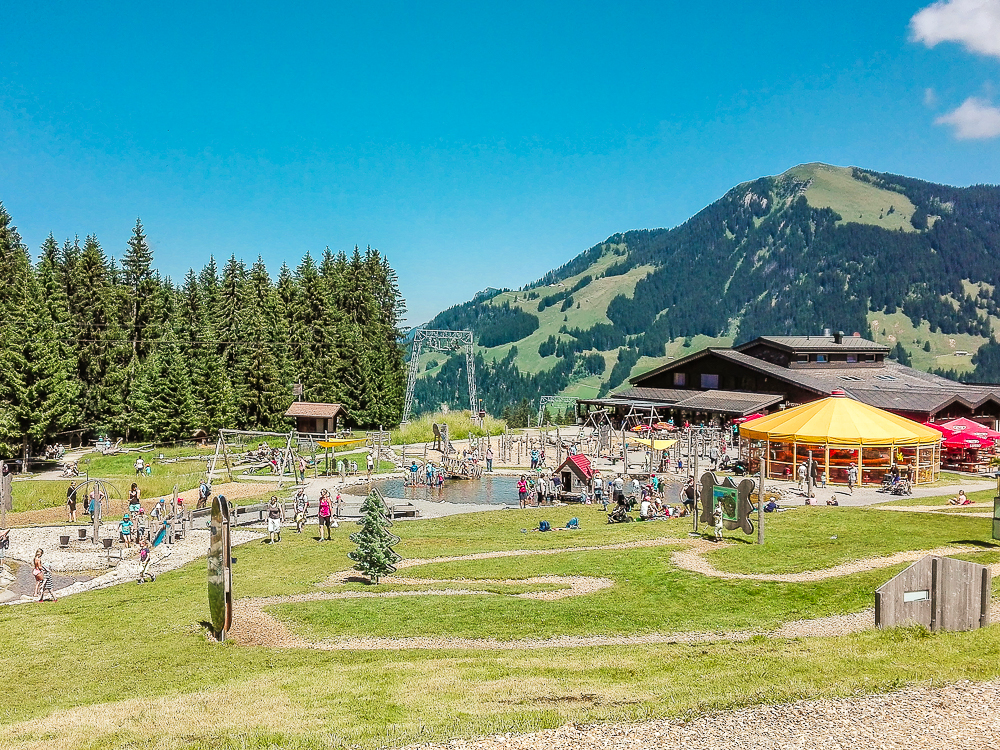 And what about you? Have you been skiing to Sörenberg? Did you like it here?
If you don't want to miss any of my recent posts please sign up for my blog in the top right-hand corner of this page. Thank you. Be sure to follow me on Facebook, Pinterest, and Instagram. And of course, I look forward to reading all your comments.