Do you remember my recent post 20 best zoos and animal parks in Switzerland? It was a summary of the best zoos and animal parks according to me and my blog readers. And I am very happy that we can discover new places thanks to my readers and their tips. Like for example the Tropiquarium and the zoo in Servion, about twenty minutes drive from Lausanne.
Getting there
By car: Servion is located about 16 km northeast of Lausanne. It is less than 25 minutes by car (large free parking available). There are buses from the Sallaz stop in Lausanne (lines 65,75 ) to Servion, Tropiquarium Zoo.
Opening hours & admission fees
Although the Tropiquarium and the Zoo are separate facilities, their opening hours are not different. Both places are open every day of the year, including public holidays, with opening hours adapted to the time change: summertime from 9 am to 7 pm; wintertime from 9 am to 6 pm. The last entry is possible one hour before the parks close.
The Tropiquarium and the Zoo have separate entrances. However, you can buy a combined ticket for both places.
Separate Tropiquarium ticket: adults 12 francs, children 6 – 15 years 7 francs, children under 5 years (incl.) have free entry.
Separate Zoo ticket: Adults 12 francs, children 6 – 15 years 7 francs, children under 5 years (incl.) get in free.
Combined ticket for both: 20 francs adults, 11 francs children.
In 2021, Raiffeisen clients have a 50% discount on admission during selected time periods (check the calendar here)
You cannot enter either property with your four-legged friend.
Tropiquarium
The Tropiquarium is dedicated to tropical flora and fauna and specializes in the conservation of endangered species such as Cape penguins, giant Galapagos tortoises, Siamese crocodiles, and the park's stars: the Komodo dragons.
You'll get a helpful map right at the entrance, but I dare say you wouldn't get lost in the Tropiquarium without it. Each pavilion is numbered. The first thing you'll find is the vivarium building, where you'll find a variety of reptiles and amphibians. Kids had the freedom to go from one to another place and there are even children's mobile steps, so even smaller children have no problem peering into the displays.
Perhaps the main attraction is the new dome, where Komodo dragons, giant tortoises, and crocodiles have found a home.
Next to it is an educational pavilion on renewable energy sources.
Right next door is the penguin pavilion. I recommend going here at feeding time (we made it at 11 am). You can find feeding times and days either on the website or on the map you get when you enter the Tropiquarium. But the penguins are the safe bet, as they feed 3 times each day (at 11 am, 2 pm, and 4 pm).
Past the ostrich and turtles, you'll enter a tropical greenhouse where you can wander among the free-roaming and flitting birds and then watch ibises and flamingos in aviaries.
There is also a very nice playground, picnic tables, and a small restaurant. All in all, we spent a little over an hour at the Tropiquarium.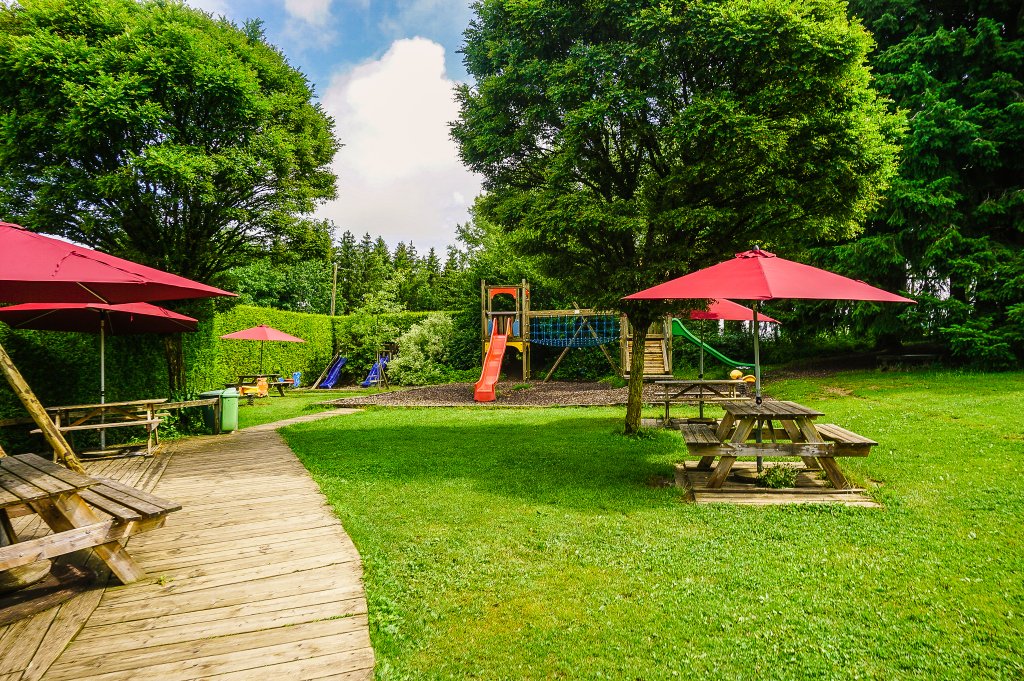 ZOO de Servion
Zoo de Servion is a mid-sized and well-maintained zoo where you can spend 90 minutes to 2 hours. You will see lions, tigers, polar wolves, bison, bears, as well as tropical monkeys, parrots, or wallabies. Most of the animals are fed between 2 – 3:30 pm, so if you want an extra experience, be here at this time.
There is also a nice playground that will keep the kids entertained for at least another 30 minutes, maybe even longer.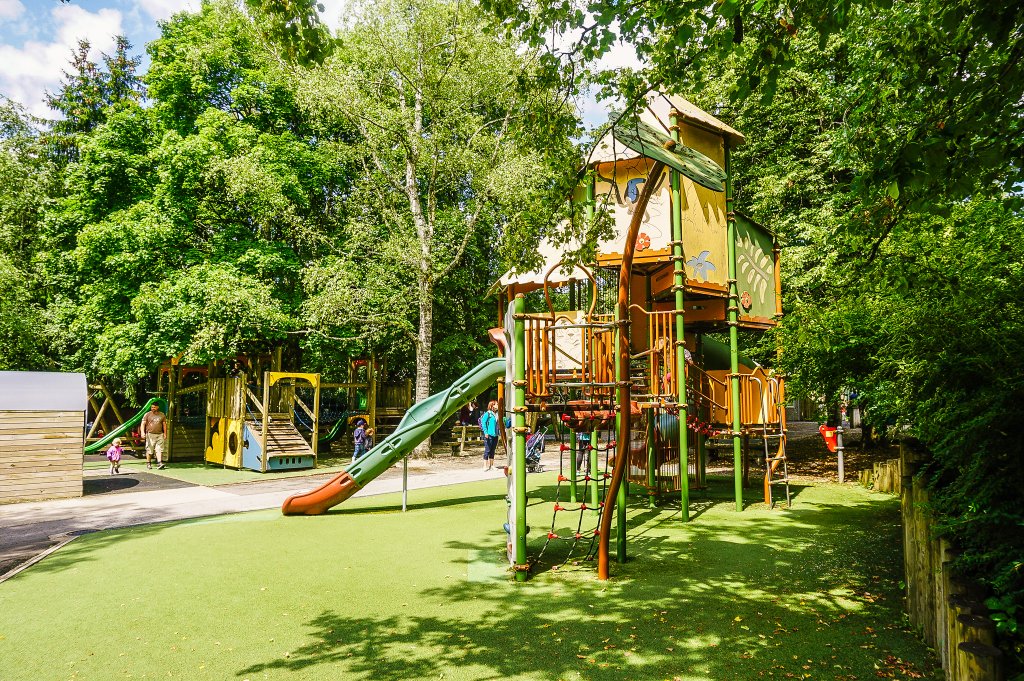 Summary
The Tropiquarium and Zoo de Servion are very easy to navigate thanks to the map and the omnipresent arrows and numbered enclosures/pavilions.
There are also plenty of picnic areas in both areas.
All animal descriptions in French only.
Admission to both sites is reasonable considering their size, with the bonus of a large free car park.
My secret tip nearby – Château d'Oron
Less than 10 minutes drive from Servion is the village of Oron, where you will find the Château d'Oron. It can only be visited from April to September on Saturdays and Sundays (open 2-5 pm on Saturdays, 2-6 pm on Sundays). Otherwise, it is used for various social events – brunches, wedding banquets, corporate receptions, etc. We drove by on Wednesday even though there was a reception being prepared, but the nice man still let us into the inner courtyard and I would definitely like to come back here for a tour that leads not only through the castle rooms, but you can also get into the castle tower.