In recent times, when TV broadcasting was only on two available channels (remember: we are originally from the Czech Republic and times were a bit different here :)), and computer games were still a science fiction term, we used to spend rainy weekend afternoons playing various board games with our parents. And I´m more than happy that I´ve managed to implement this way of spending leisure time also into our family. Our kids (you know I'm talking about the older two, right? :)) like to play different board games that we have at home. Therefore, when we were planning a day trip to Lake Geneva to Vevey (more about this trip in my next post), and I found out that the Swiss Museum of Games is nearby, we couldn´t miss visiting it.
How to get there
To get to the Swiss Museum you can take a pleasant stroll from Vevey along Lake Geneva's embankment to the neighboring town of La Tour de Peilz.
The museum is located on the first and second floors of the 13th-century mansion. The museum was opened in 1987 after the city bought the mansion in 1979 and then renovated it.*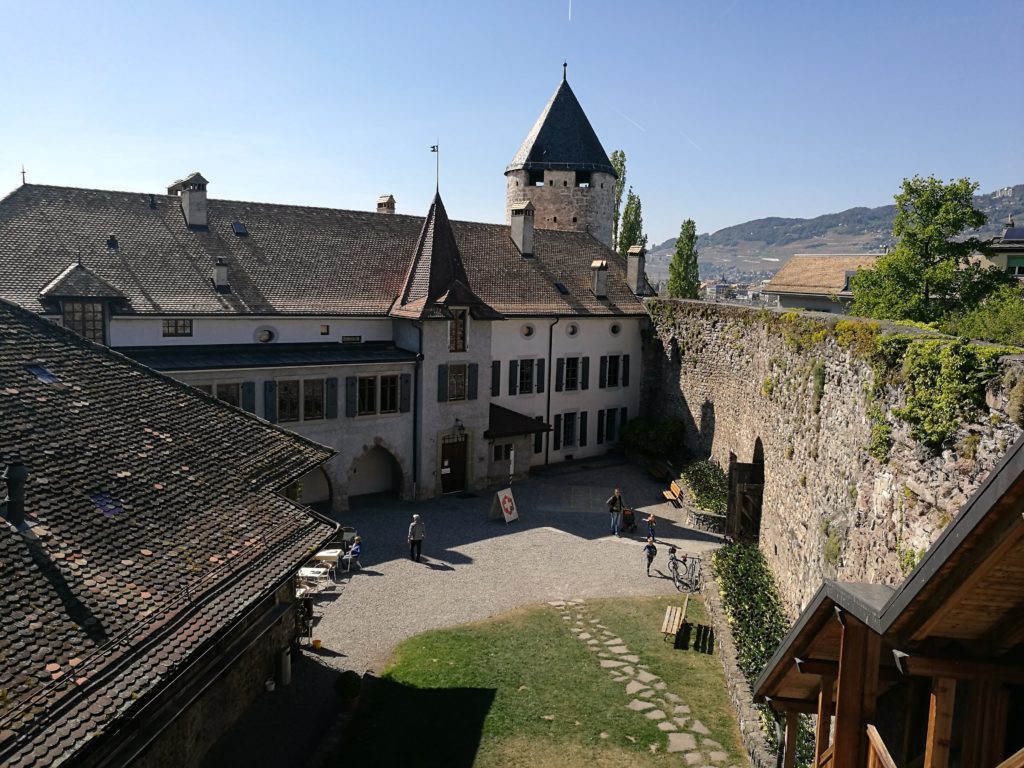 Admission fees: adults 9 CHF, children 6-16 yrs 3 CHF, the tour is not guided, but if you´re interested in a personalized tour, it´s possible to make a reservation. The guided tour is available in 7 languages, included Esperanto (for the first time ever, I met Esperanto among the available languages!).
Strollers are not allowed in the museum, there is a space to leave them on the ground floor together with your coats.
Permanent exhibition
Walking around the rooms of the castle, you will learn about various types of board games. I was struck when I saw the game that was similar to game "Logik" as I know it from my childhood (it was actually Logik, but the title was different).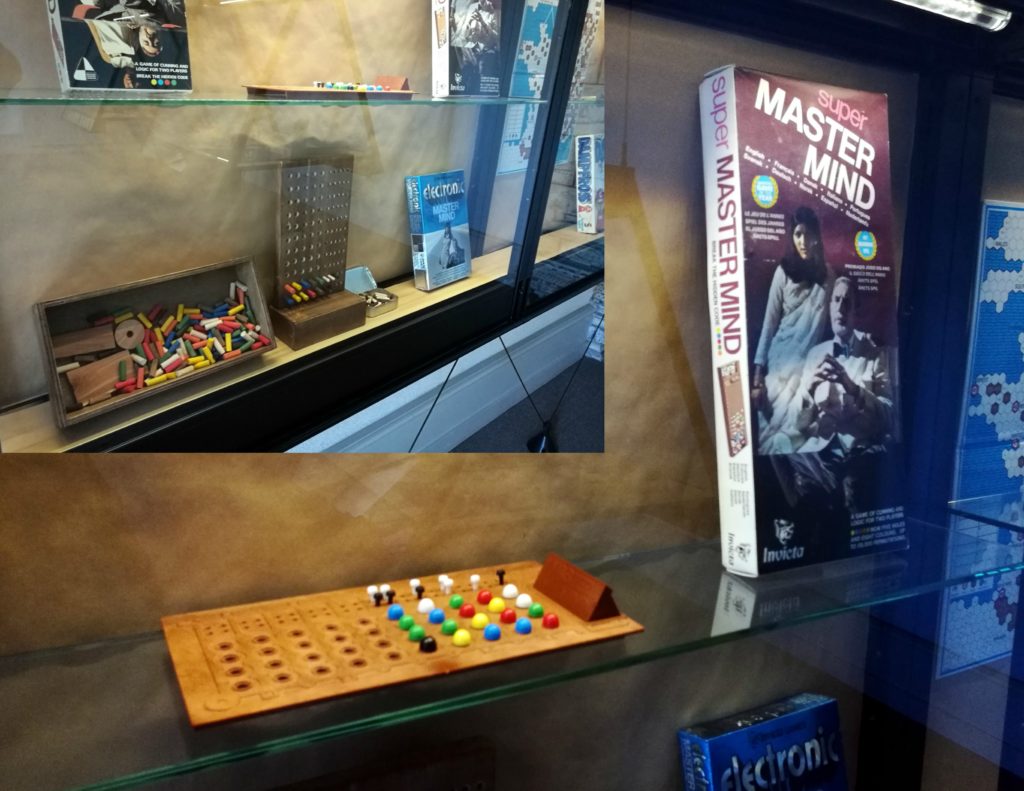 In other rooms, you will learn about games from all over the world, from Japan (Go) and China to India. One room is devoted to card games, other to chess, and on the second floor, you can find lottery games.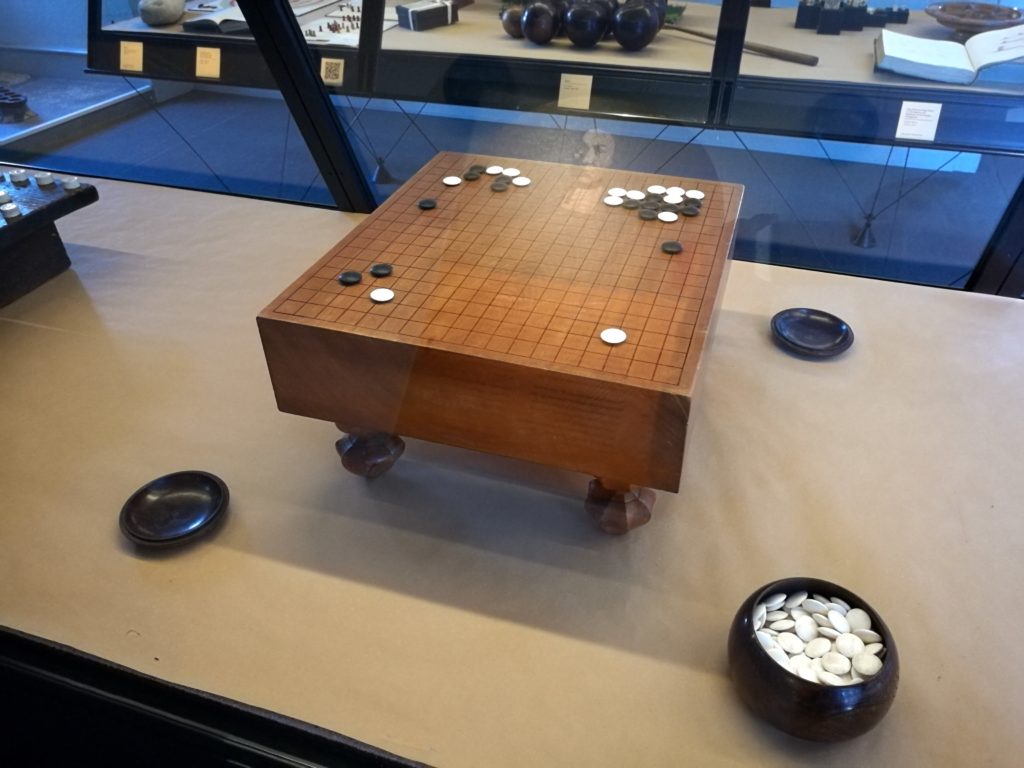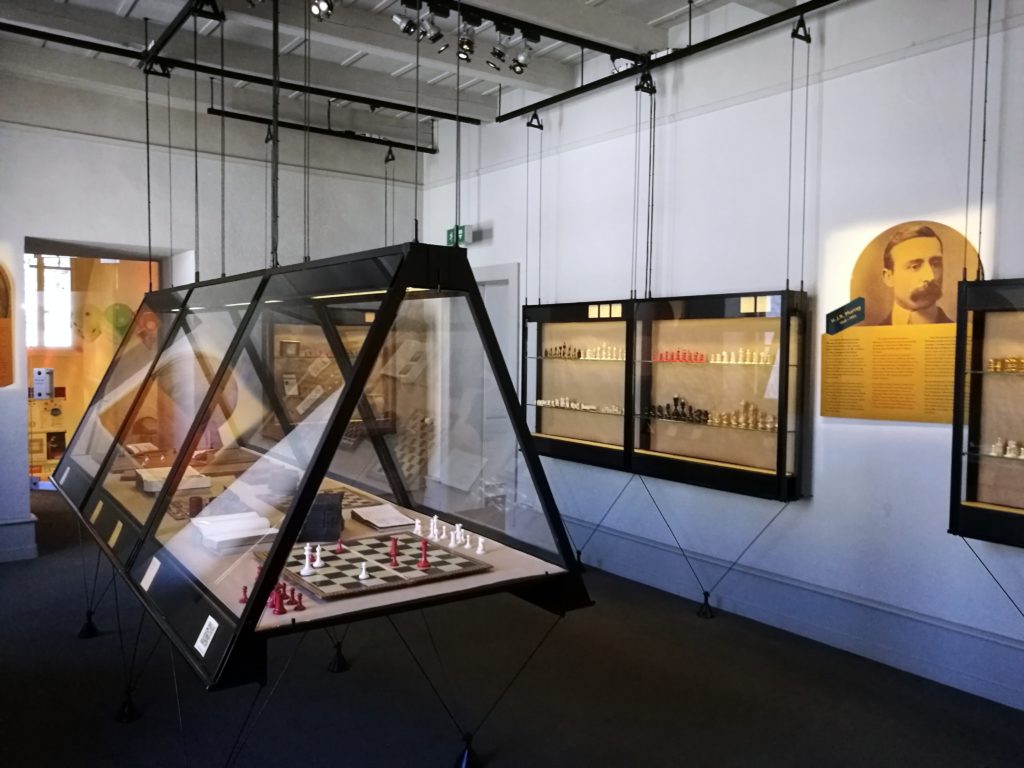 Temporary exhibition – So British!
Until 2.7. 2017, a temporary exhibition called So British! takes place in the museum. Since I have a weakness for all British, I was delighted to manage to see this exhibition. First of all, with short films, you can get to know the popular sports games that come from this country: golf, cricket, croquet, tennis and, of course, football 🙂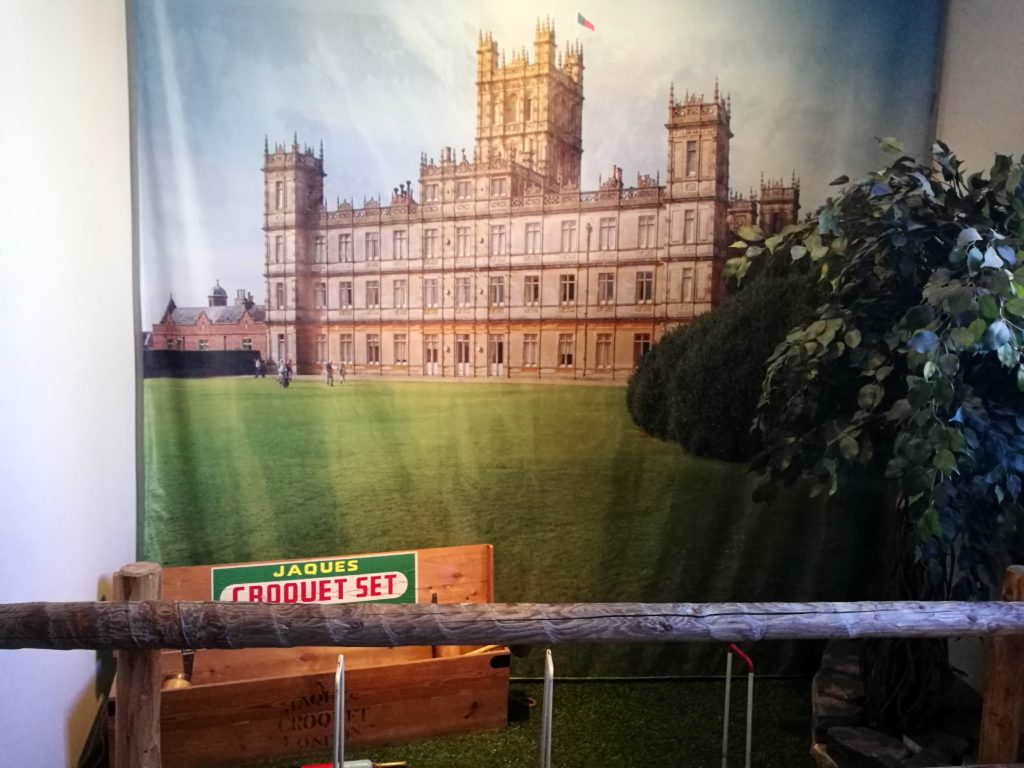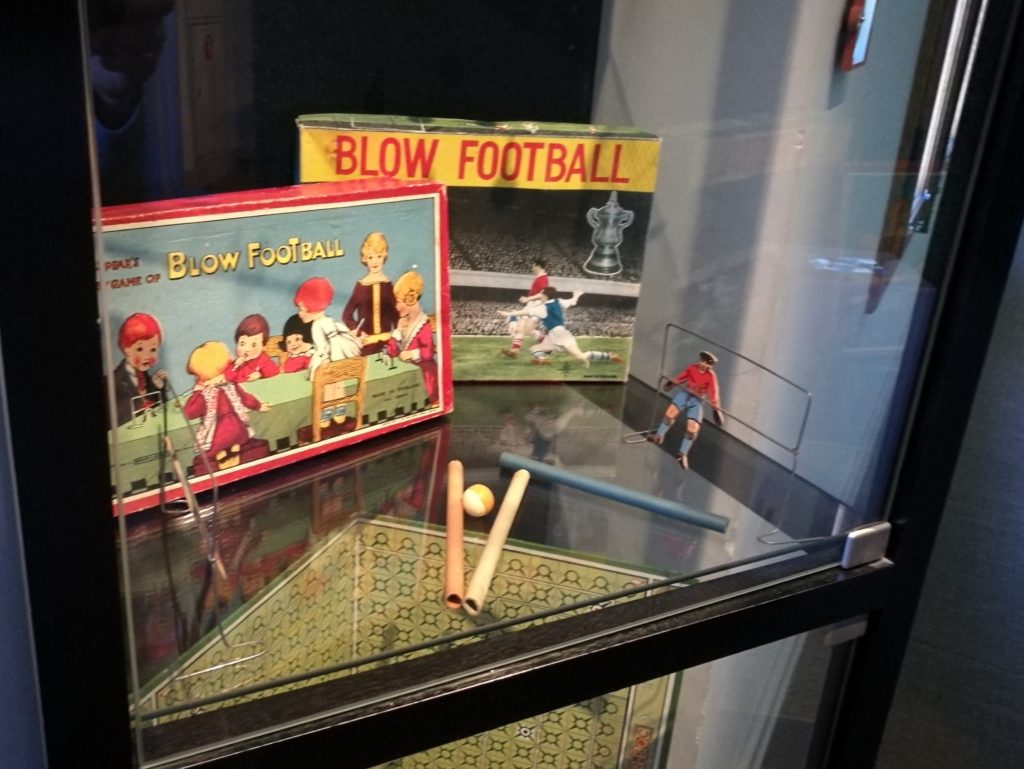 And on the second floor, you will find yourself in a typical British pub, an integral part of social life in Great Britain. Even the hidden loudspeakers hear the voices of its visitors and typical pub noise.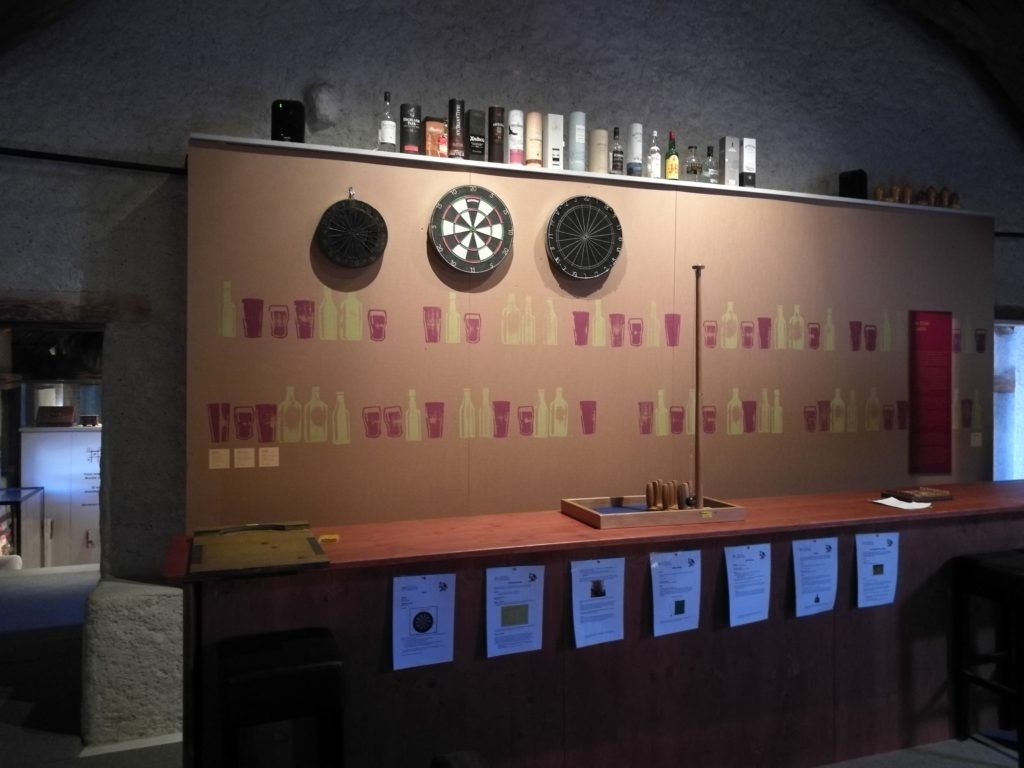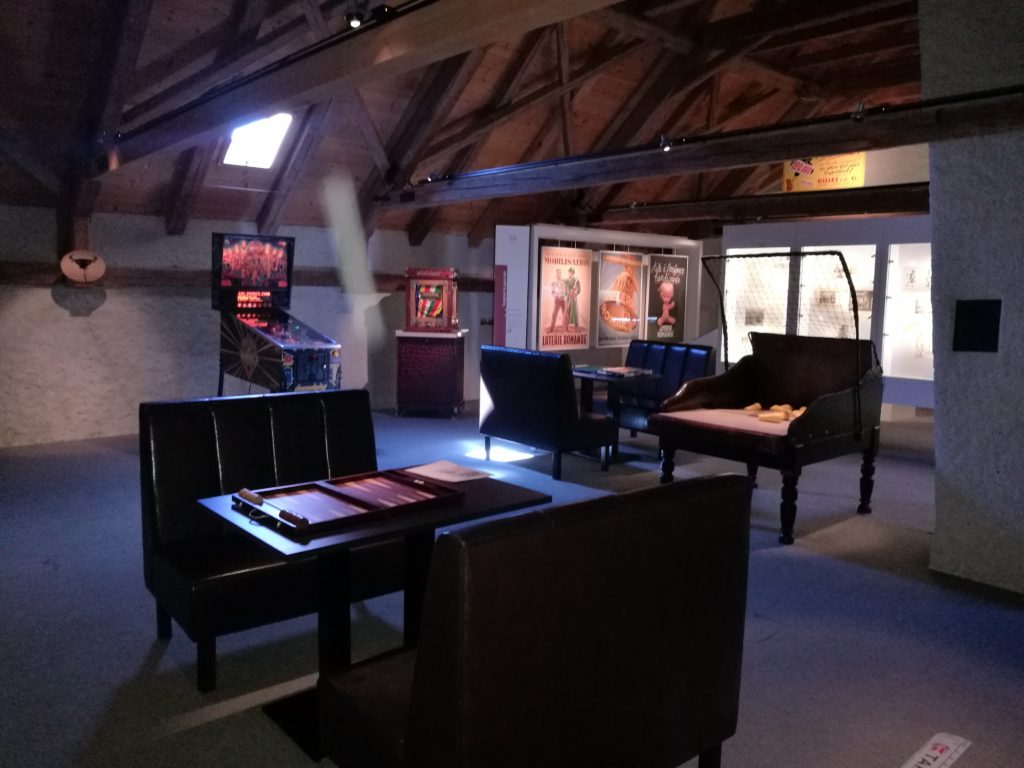 In a gloomy atmosphere, you can try out typical British games. Our boys went straight to table football, while I was trying to suppress the panic anxiety that in a couple of years, they would be playing it in a real pub.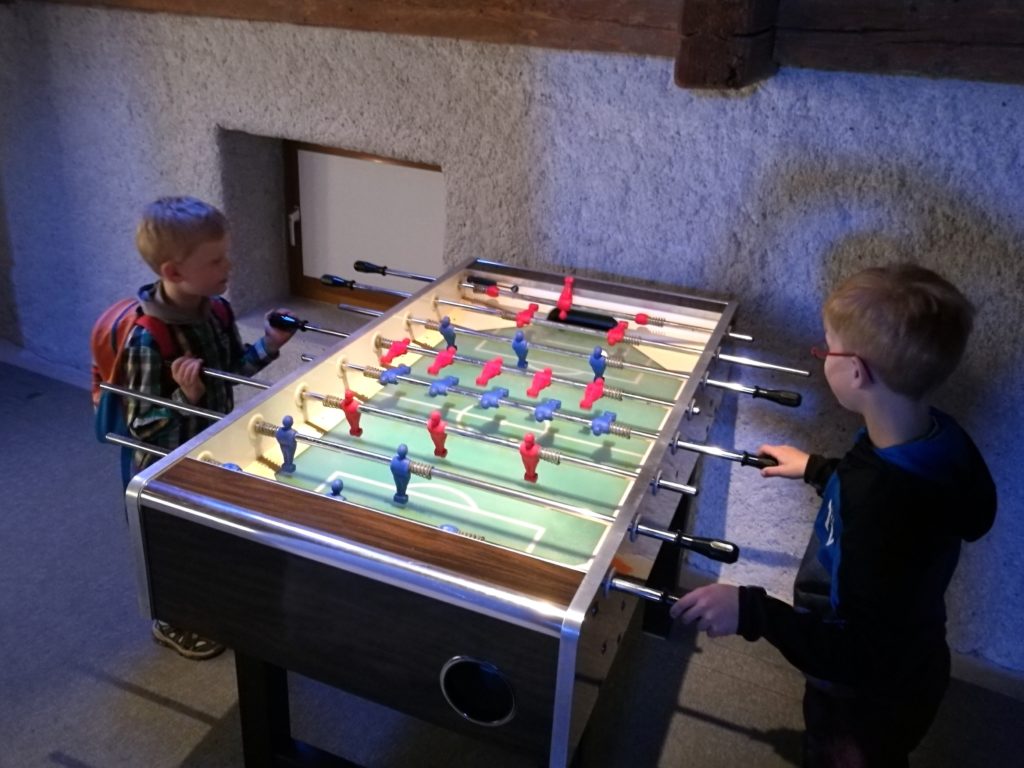 And in our little, we´ve discovered a future fan of the British cult series Doctor Who.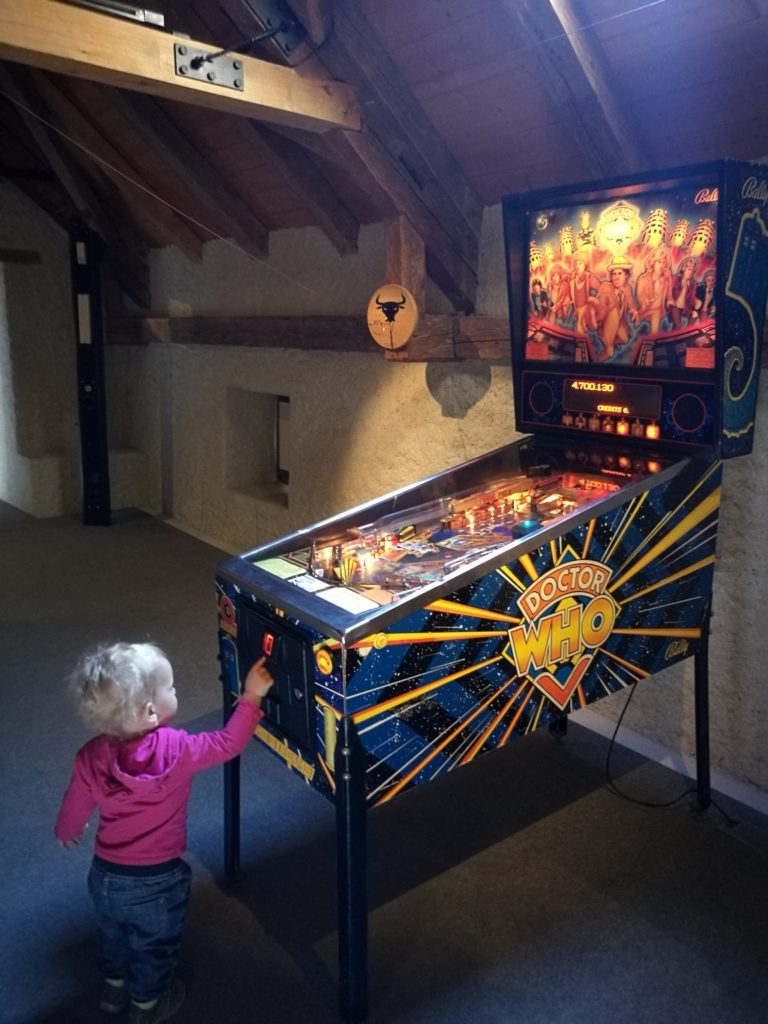 But there were other interesting games, the existence of which had no idea (ok, I´ve already heard of backgammon :)). Although there were instructions how to play them, unfortunately, all were available only all in French.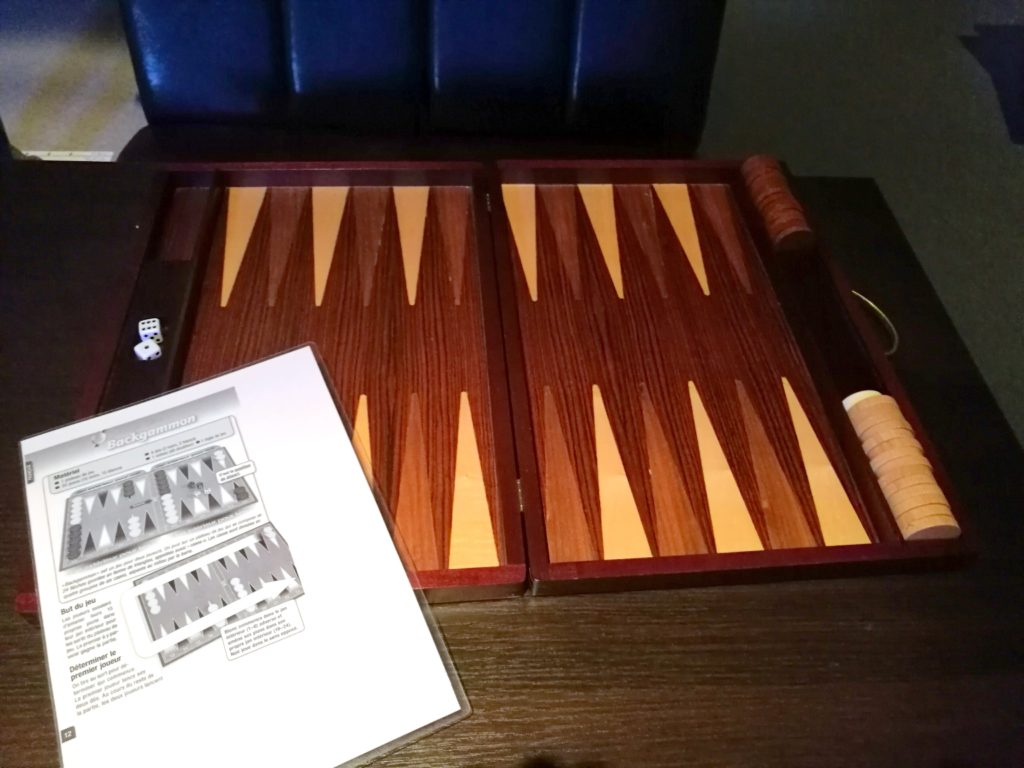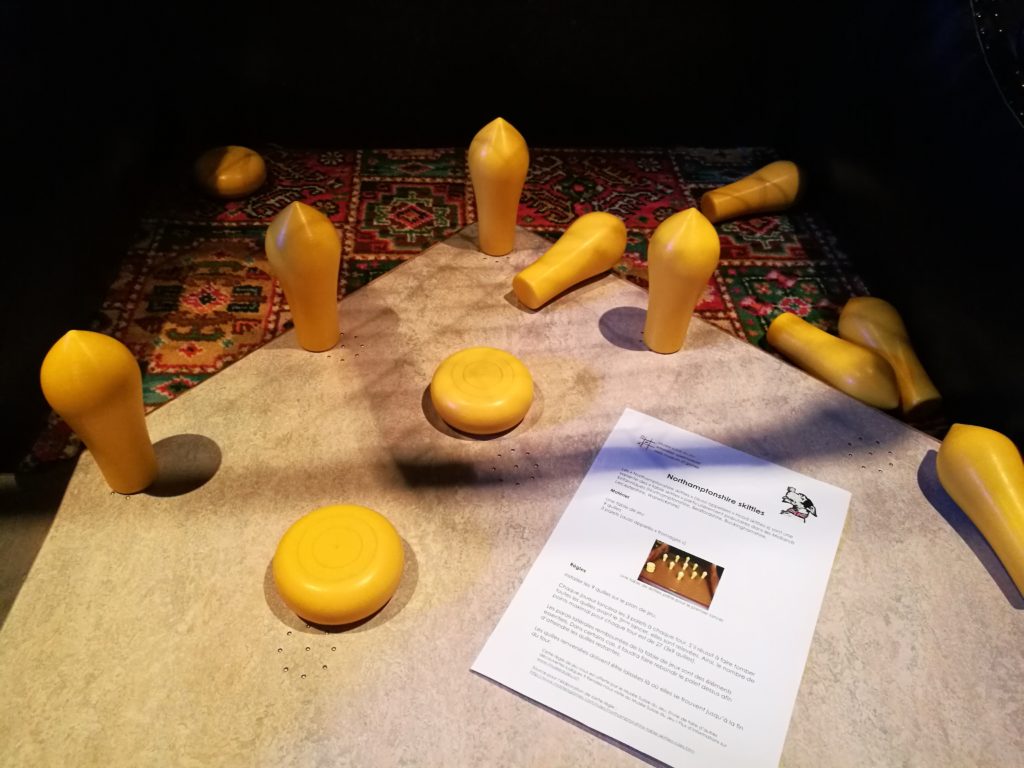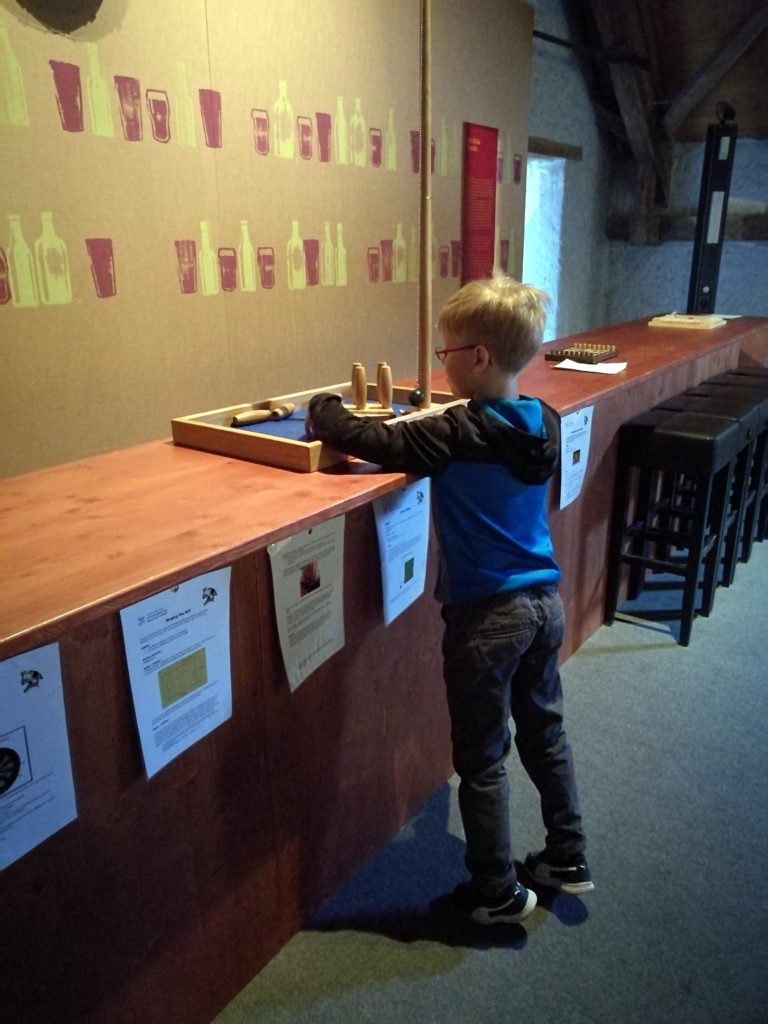 Playroom and shop
After a tour, visitors can go to the playroom, which is in the room next to the cash registers. In two rooms you can try different games here and if you like them, you can buy them in the shop.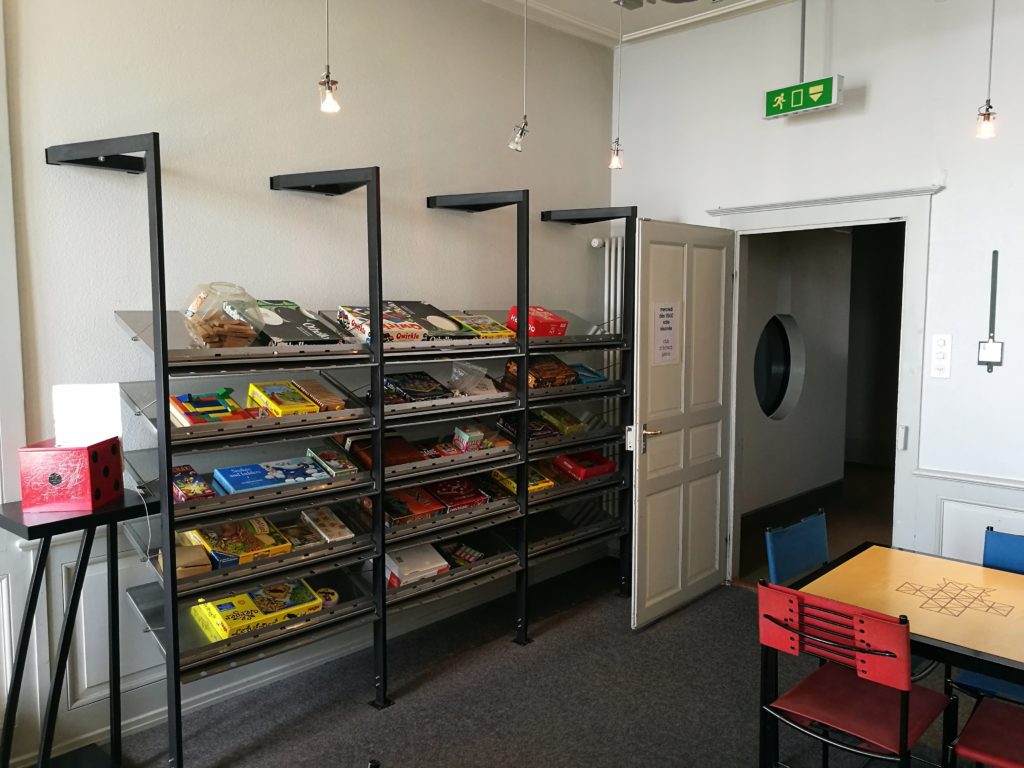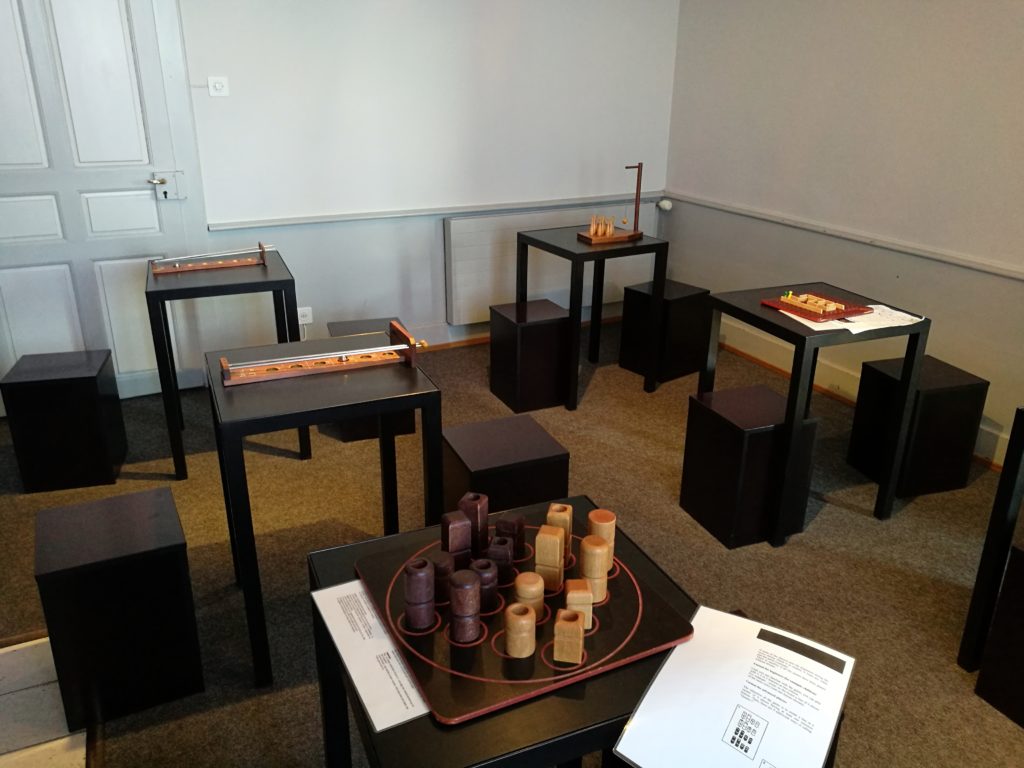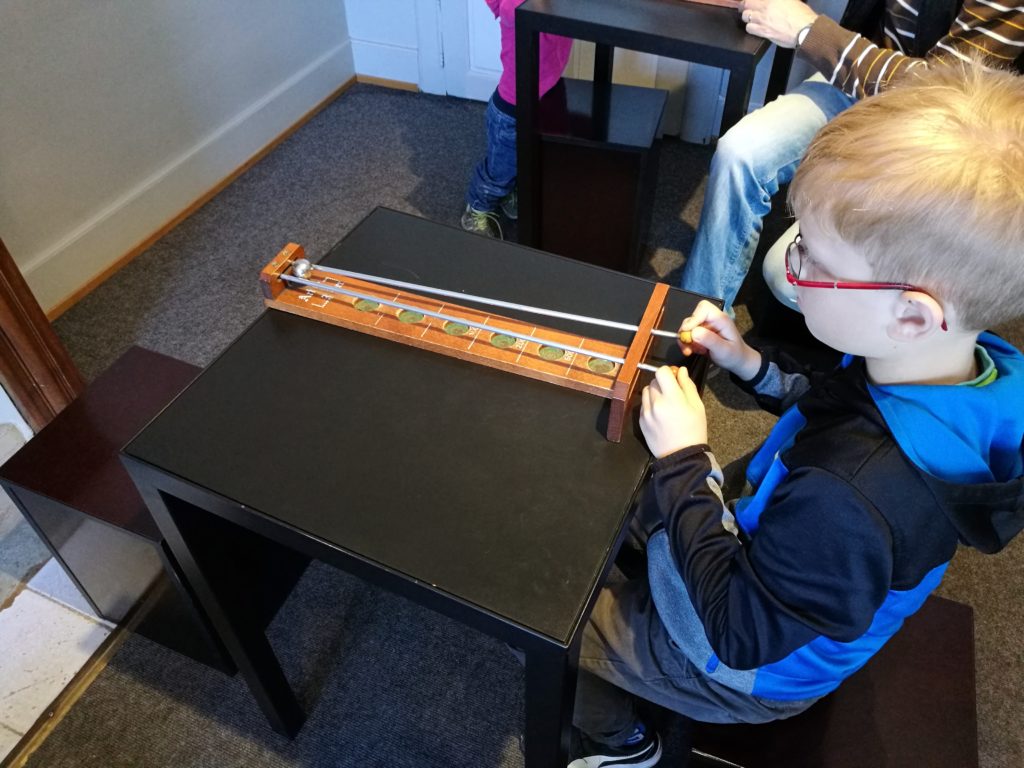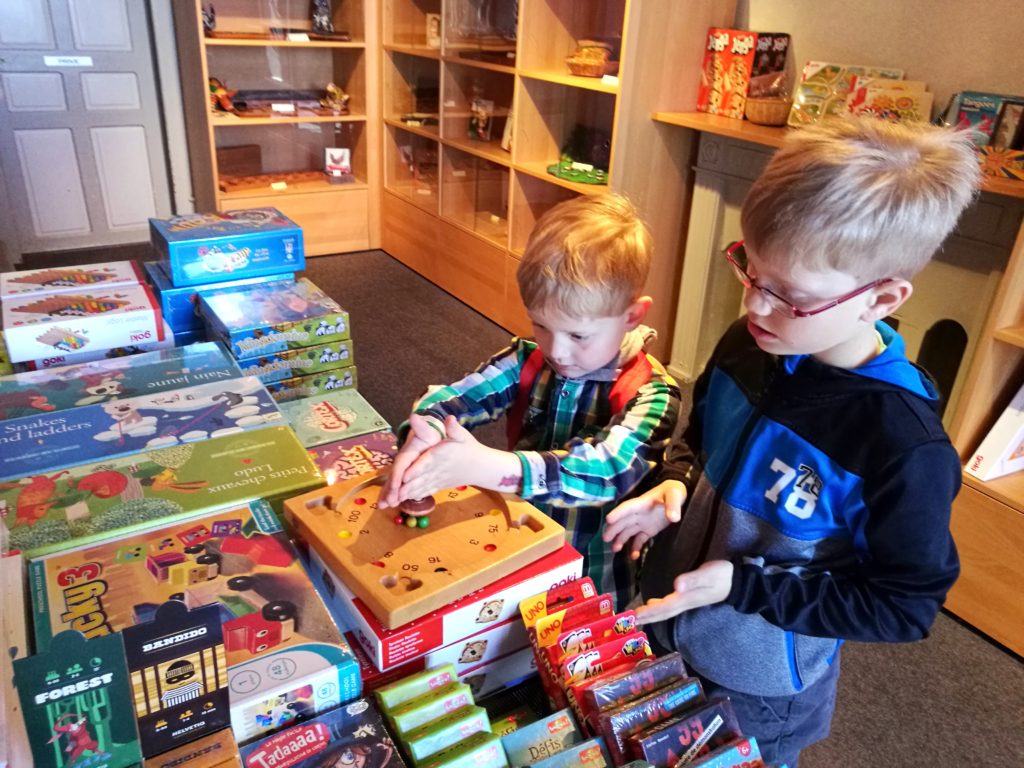 Our boys were delighted to spot their favorite Dobble game, we were surprised to see the Swiss version of the "Black Peter" card game. We don´t know why we both (I mean me and my husband) thought that it is a purely Czech game (just like the above-mentioned Logik).
Outdoor area
In the courtyard of the castle, you can continue playing. You can play either hopscotch or chess with big chessmen. But for me personally, the greatest experience was climbing the tower and enjoying a wonderful view.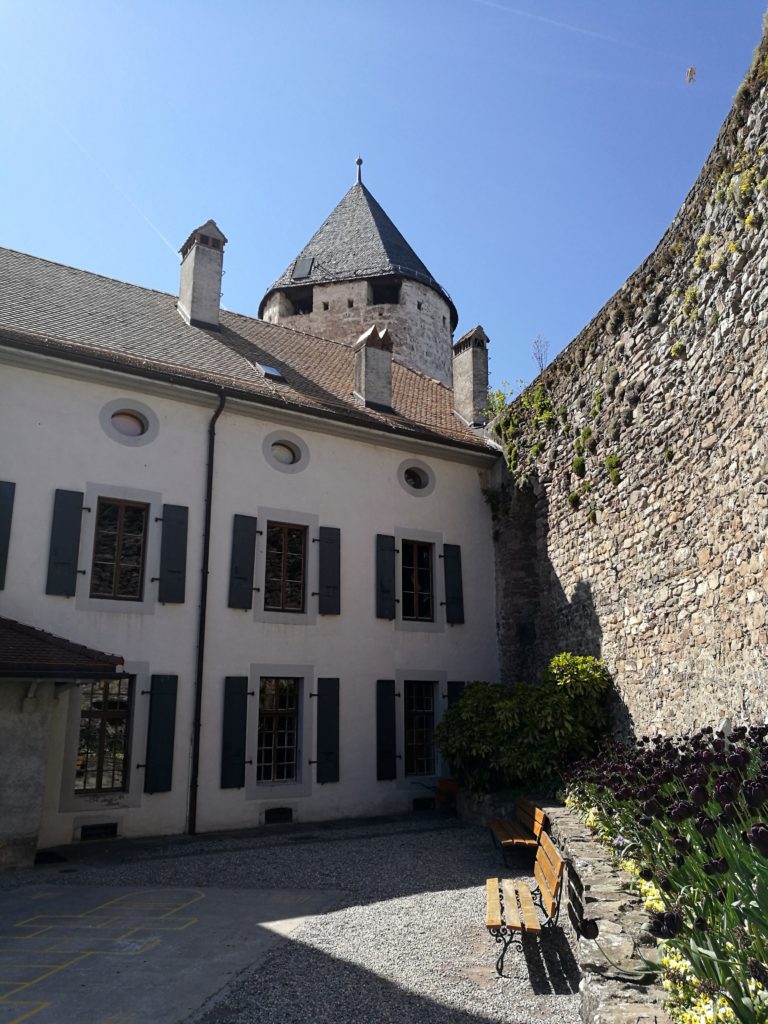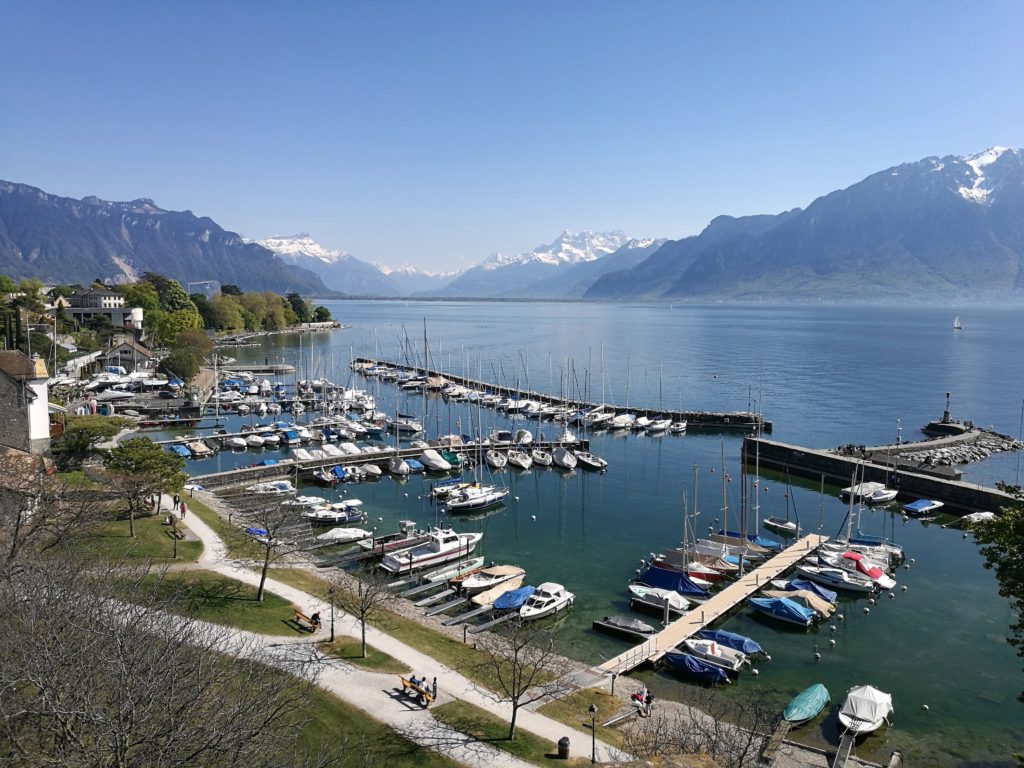 My impressions
The Swiss Games Museum is not a "high-tech" multimedia museum (such as the FIFA World Football Museum or the Museum of Communication) where you would spend all day. However, it has a pleasant "old-fashioned" atmosphere, it is located in a nice place and the children can spend a good time here playing without modern day conveniences.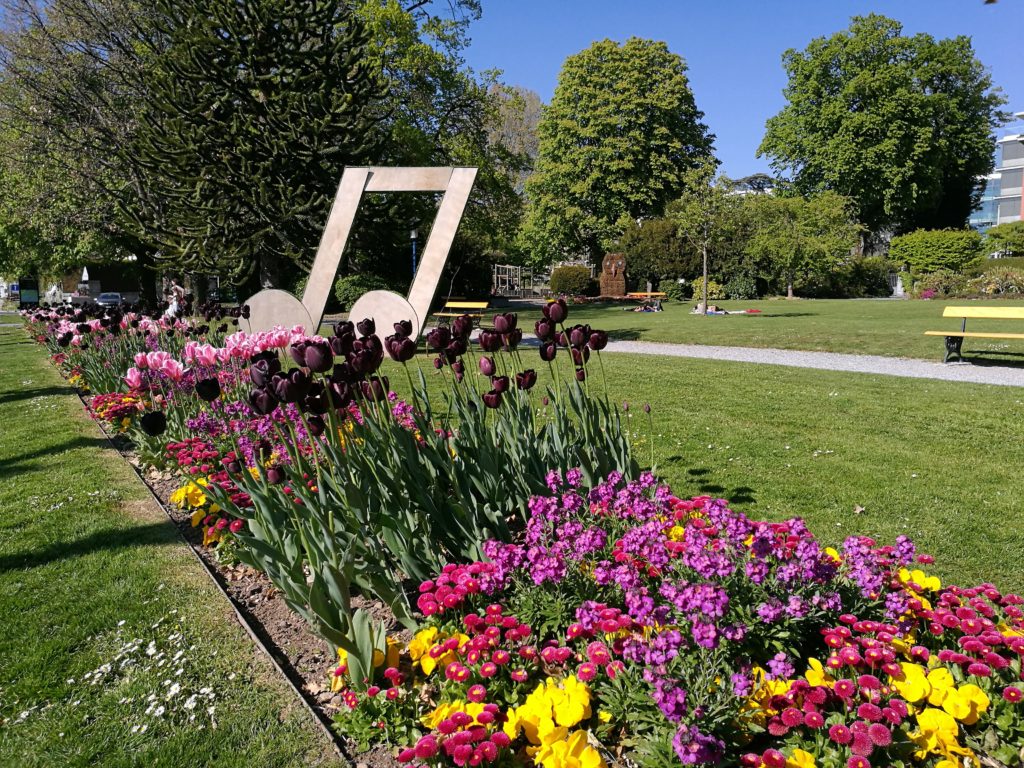 And what about you? Do you like playing board games? Which one is your favorite? Tell me in the comments – I´m looking forward to your tips!
If you don´t want to miss any of my recent posts please sign up for my blog in the top right-hand corner of this page. Thank you 🙂 I will appreciate any time if you share my posts on Facebook or Twitter. It helps get my blog out to more people, who may like my posts. 
Be sure to follow me on Facebook, Pinterest, Bloglovin, and Instagram.
* Source: http://www.museedujeu.ch/en/thecastle/history