Winter is almost around the corner, and I am looking forward to the next skiing season. In the last season, we – apart from skiing in our favorite ski area in Adelboden – set out to explore new places. And I think we haven´t made any mistake with our selection. Therefore, in today's post, I´m sharing 3 family-friendly ski areas along with their pros and cons.
Note: clicking on the heading will take you to the original post where you will find more photos and a more detailed description of the place.
In addition to the ski slopes, this ski area in the famous Adelboden offers the so-called "Schlittelpark" with fourteen kilometers of sled runs that both children and adults can enjoy.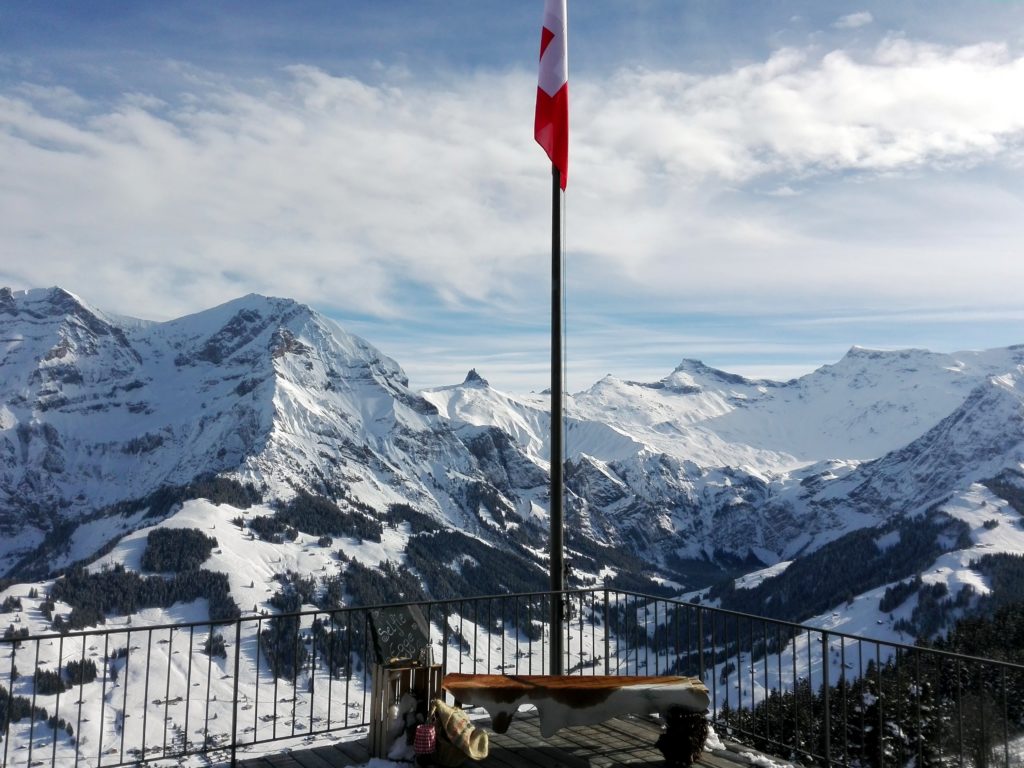 Getting there
Pros
For children (but of course for adults;)) are the main draw sledding runs. There are several sled runs of varying difficulty. If you don´t have your own sleds, you can borrow them.
For small beginners, there is a mild children's slope with "carpet" lift and children's elements.
At the top station of the cable car, there is a nice restaurant with the playground, children's high chairs and a changing table on the toilets.
On the sunny terrace, you can enjoy your coffee together with beautiful views.
Cons
Ski slopes and sled runs cross at several points, so you need to be very careful.
From the parking lot you have to take all the necessary things (snack, spare clothes …) with you, then you can leave them on the shelves designated for them.
Parking is quite expensive here if you plan to spend the whole day (> 4 hours – 6CHF, 5 hours – 7CHF, 6hours – 8CHF).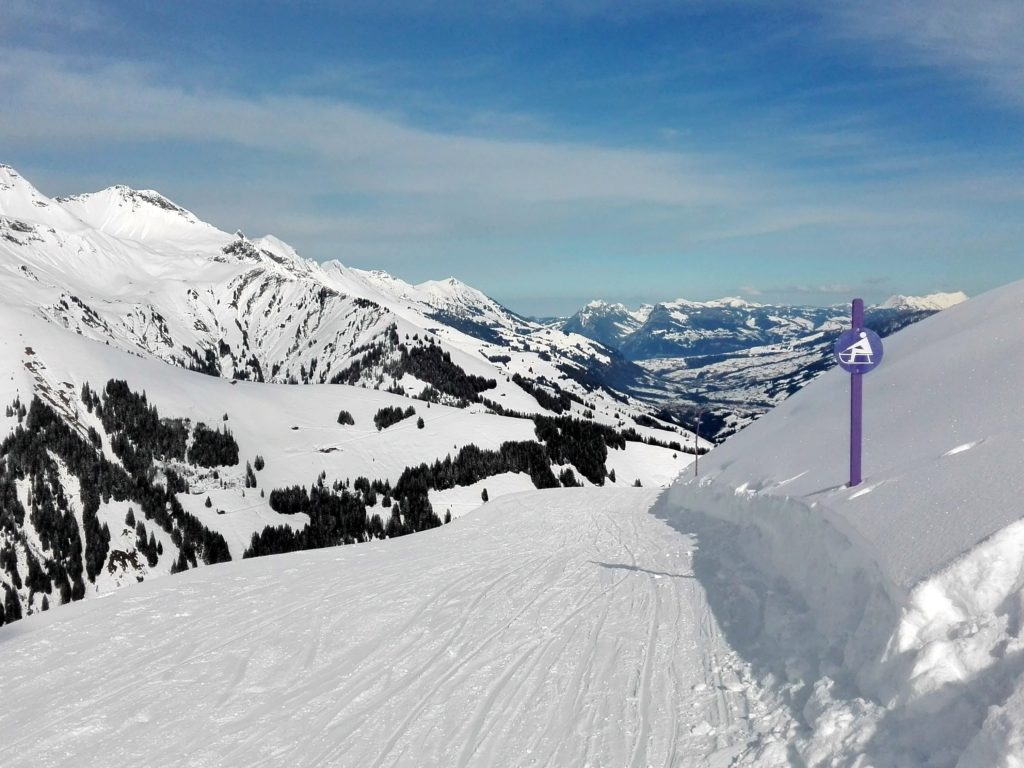 Marbachegg is a relatively small but pleasant ski area in the canton of Luzern. It is located in the natural biosphere reserve Entlebuch, halfway between Bern and Luzern.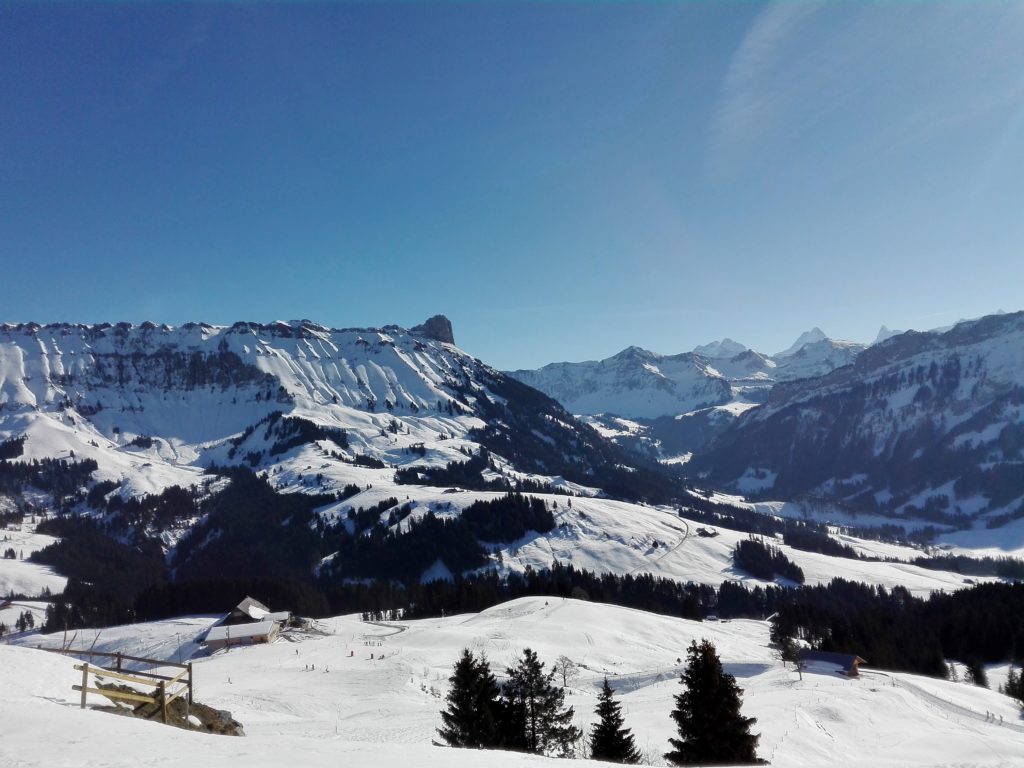 Getting there
Pros
Here you will find a ski school as well as ski equipment rental.
Two children's lifts.
Sledding slope.
Free parking, good prices for the chairlift.
Cons
Do not expect great skiing (my husband as a quite good skier was a bit disappointed), the slopes are relatively short here.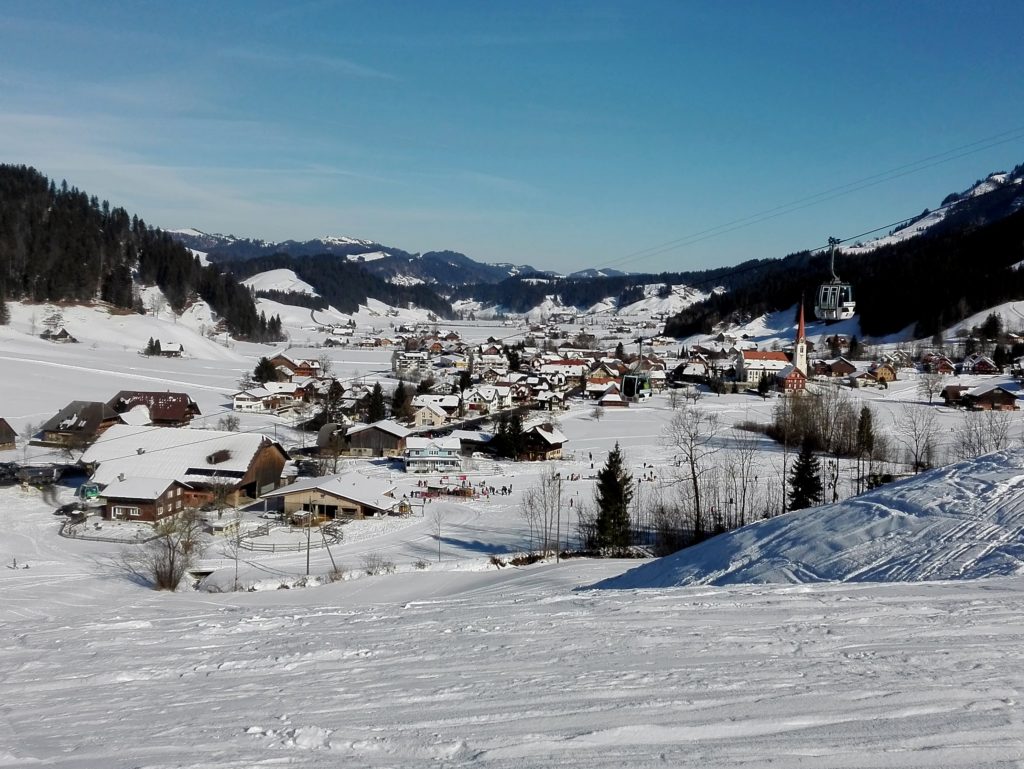 This ski area in the canton of Fribourg has pleasantly surprised us. With its position near the lake, it makes it an attractive place for trips in any season.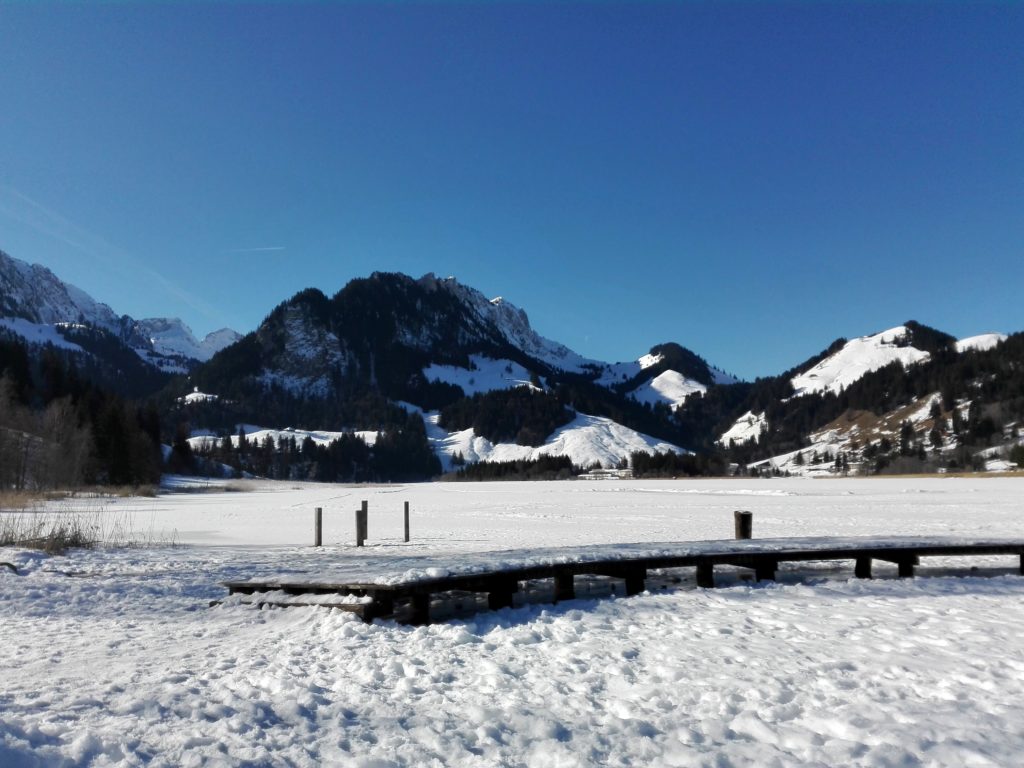 Getting there
Pros
Nice slopes for both beginners and advanced.
Children´s playground near the lake.
When you are tired from skiing, you can go for a walk around the lake (or on it if it's frozen :)) or sled on the nearby hill (possibility to rent a sled).
You can find children's high chairs and a microwave to warm baby food in the self-service area of the Gypsera restaurant.
Cons
Here you will find an amazing children's snowpark with a rope lift, carpet lift and lots of tools to help your children learn how to ski. But all of this is only available if you pay an instructor from a local ski school.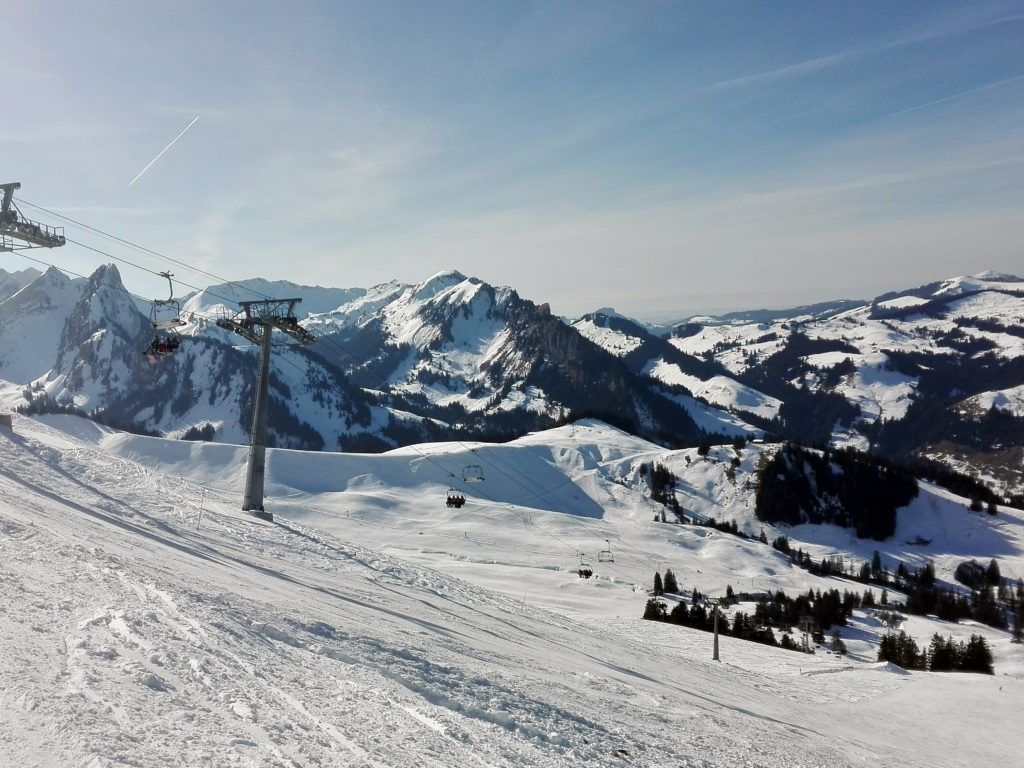 And what are your favorite ski resorts, where do you like to go with kids? Would you recommend us some? Share your tips in the comment section!