I don´t know about you, but I like playing games with our children very much. Perhaps because I have pleasant childhood memories of me and my sister playing with our parents popular children´s games of that time. Nowadays, when you can find all kinds of games on the market, it´s not hard to find a game. But it´s difficult to find one that will suit the needs/hobbies of your children and being educative at the same time. Another requirement is also storage, to withstand travel.
With this post, I follow up on my recent article 6 tips for easy board games for small children and I would like to introduce you to the next 6 games our children could play over and over again.
1. Kniffel
It was our older son who came with the idea of buying this game. He said they were playing it at school (during breaks, of course 😉 ). So, once we were in a toy shop choosing a birthday gift for his friend, we added also Kniffel into our basket. The internet says it's a poker-style or dice poker game. But I cannot judge because I don´t play poker 😉 However, Kniffel reminds me of the dice game we used to play with my parents. It really depends on luck if you can throw the required number of dots. Our children have a lot of fun playing it. Younger children can practice simple counting of dots on dice, older ones can write and add up points.
I'm glad we´ve bought a travel variant in a practical plastic box because I know what game we're going to take for this year's holiday. You can buy Kniffel, or its travel variant, here and here.*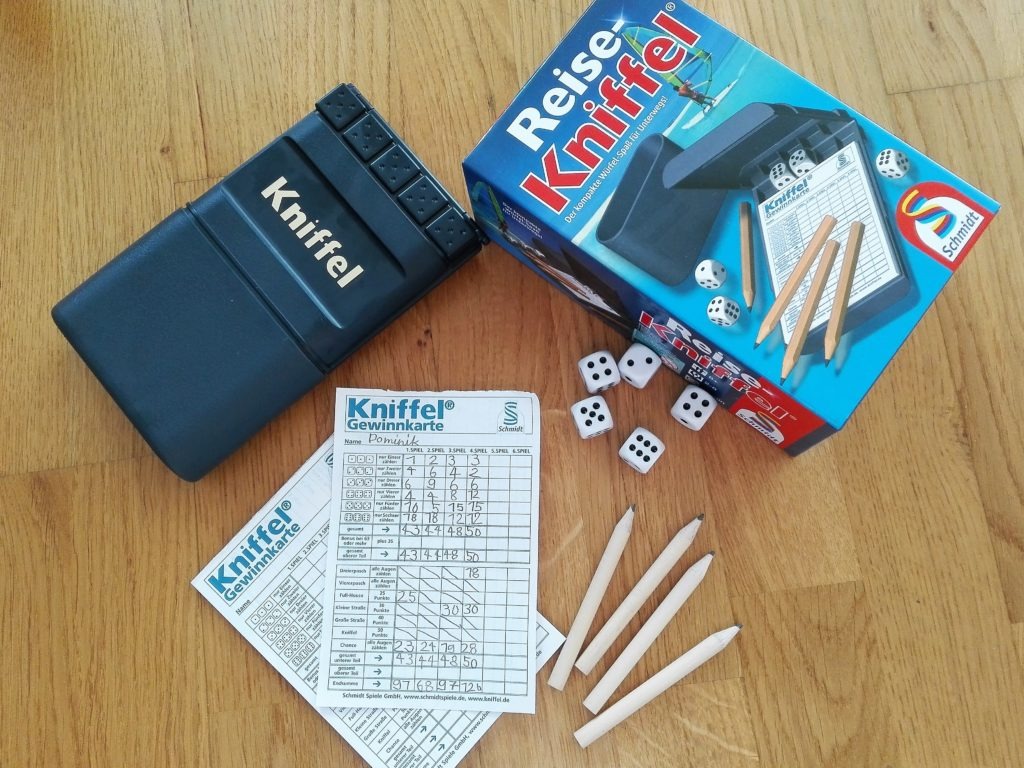 2. Qwixx
Another dice game, where children practice not only counting of dots on dice and colors but they have to think a little too. There is surely a reason why this game has been nominated for the game of the year. Her popularity with our children is also evidenced by the fact that we already had to buy spare notepads. If you want to save the environment, I recommend making color copies of the cards (the number depends on you) and getting them laminated. Then you can use felt-tip pen and simply delete the results after the game and reuse the card. You can get the game here and spare notepads here.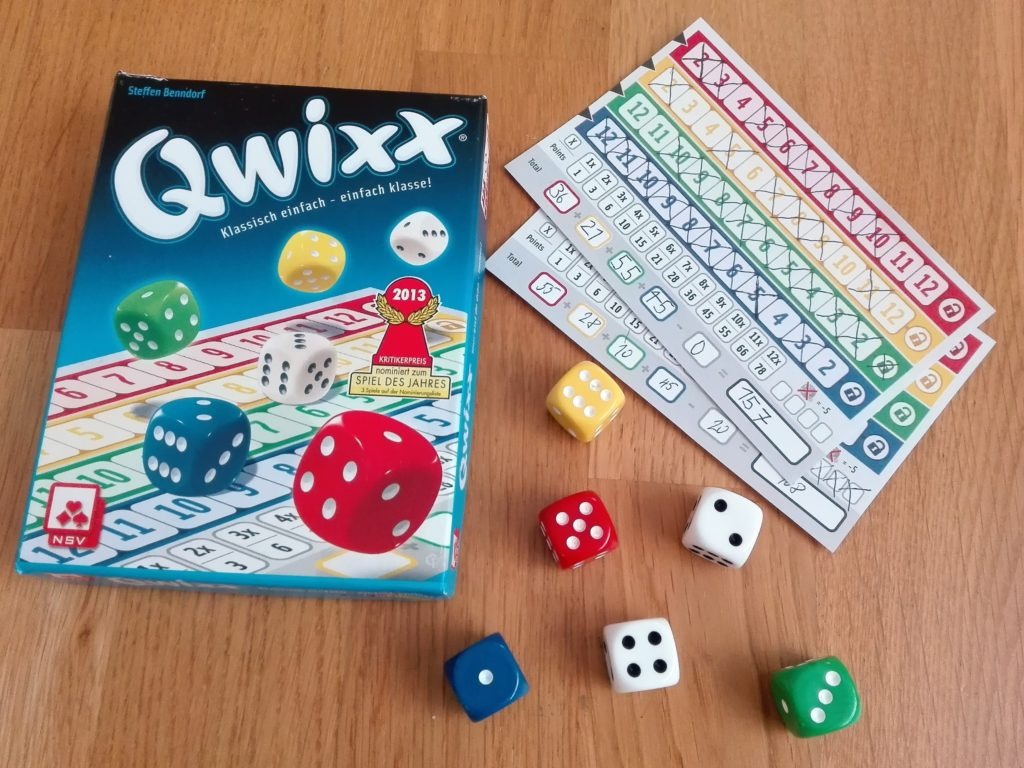 3. Activity Junior
The adult version is our traditional pastime for a Christmas visit at my sisters´. Children just stare disbelieving at what we adults perform for a pantomime, why we shout at each other and what we laugh at. We´ve bought the game in German as a learning material for me and my husband – sometimes it's funny, we have to look up in the dictionary what given terms mean (you could read in this post, what it is like when children speak a foreign language better than parents).
Even though it is written on the box that this game is intended for children from the age of 8, younger children (5+) can handle it if they make a couple with one of the parents. Activity Junior is available here.
4. Pexetrio memory game
Who thinks he has mastered a classic memory game, can run into difficulties here since Pexetrio is a higher level. There are not two identical cards in the game, but three you have to find. They are indexed with the same symbol in the upper right corner. It is an interesting educational game (available in more variants, not just trees), where the attached brochure can be used as a learning material.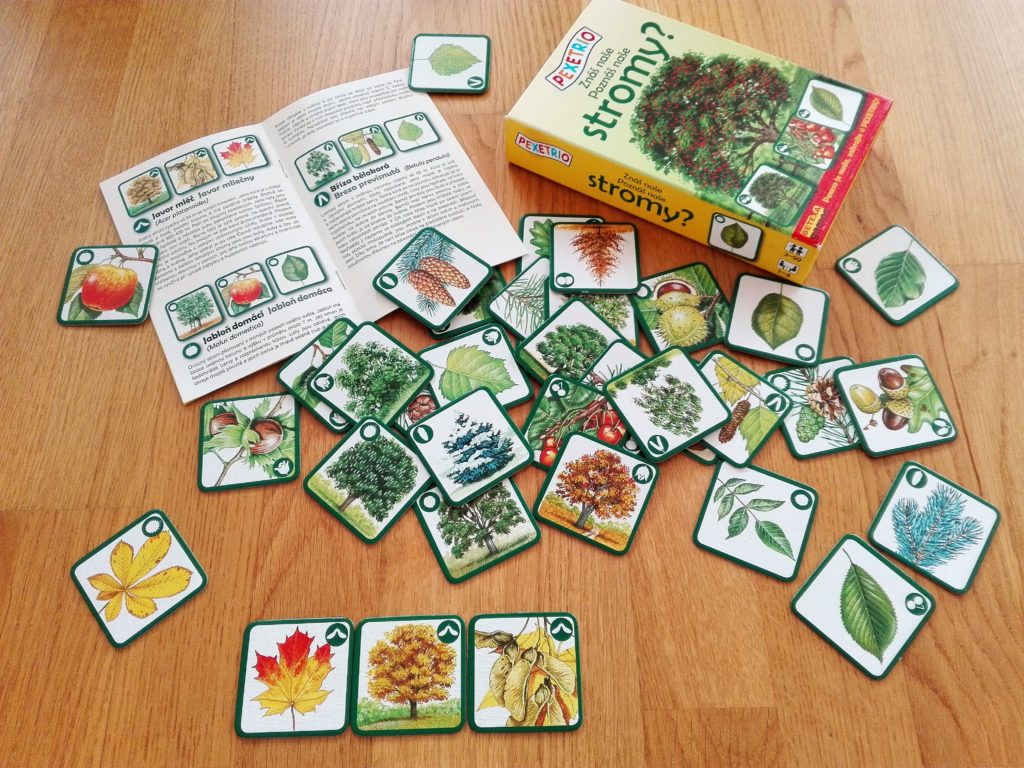 5. My first Czechia
Alert: also this game is a Czech specialty, as the Pexetrio above. But maybe you can find a similar educational game about your country? Anyway, we wanted this game for our children so that we can teach them Czech "life and institutions" in a non-violent way. What I like about this game, is the practical dice-box that will ensure that the dice doesn´t get lost under your sofa etc.. As a disadvantage, I see that once you take the memory game cards out of the sheet, you can´t put it nicely back. There is no compartment for the cards in the box.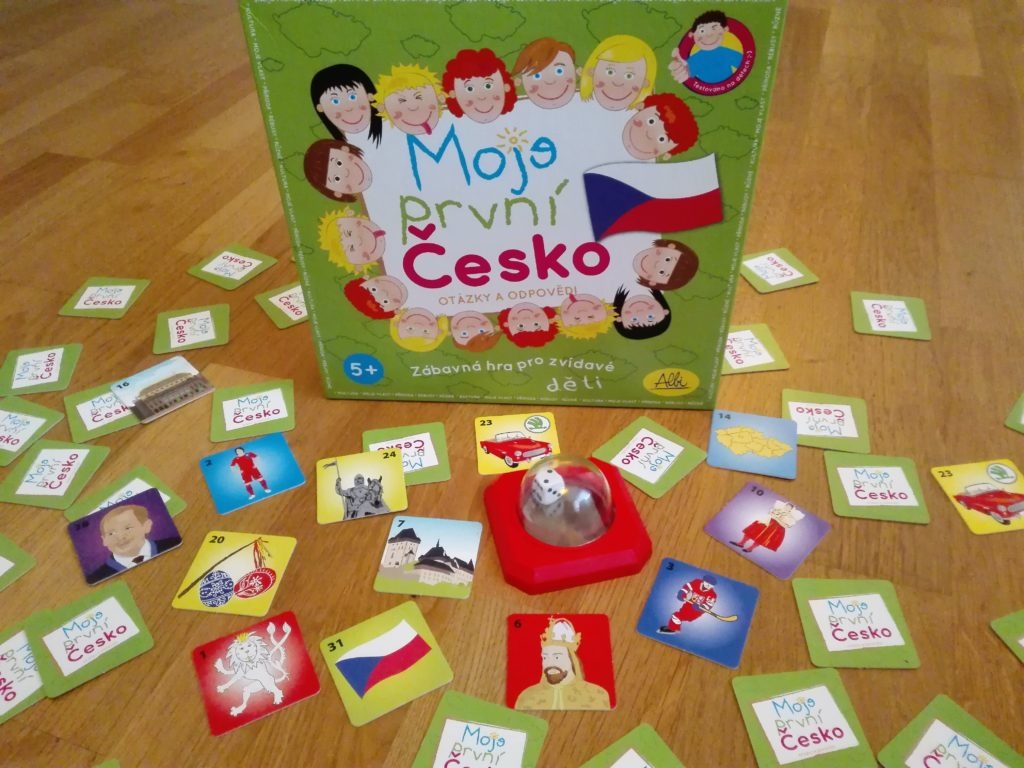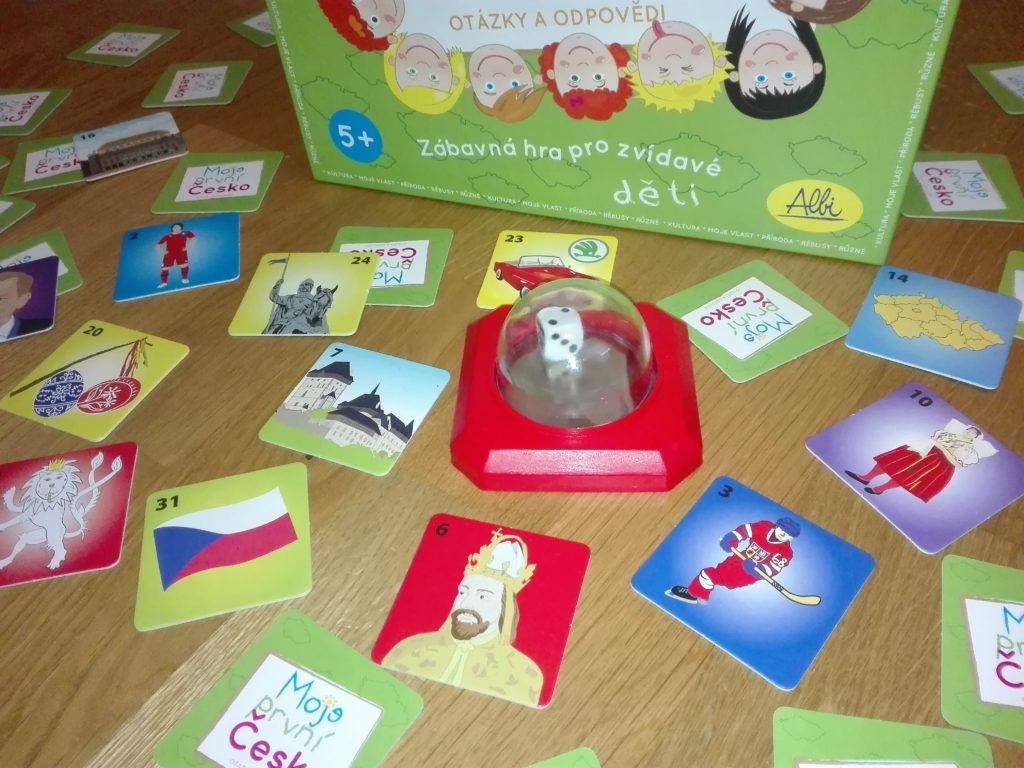 6. Tumblin´ monkeys
Well, I´ve been hesitating for a long time if to include this game in this list. Why? Our children adore this game. There pass no day without playing it at least once. Even our youngest is entertained. But! You know that in an unguarded moment the children can think of various stupidities. And so it may happen that while you are out of their reach, they will take those colorful sticks and try to mutually pierce their eyes or hurt themselves in another way (there is also enough space in their mouths for a few monkeys, right? :O ). So if you are not scared of these possible consequences, you can buy the game here! And attention, please! The game is also available featuring the popular Minions!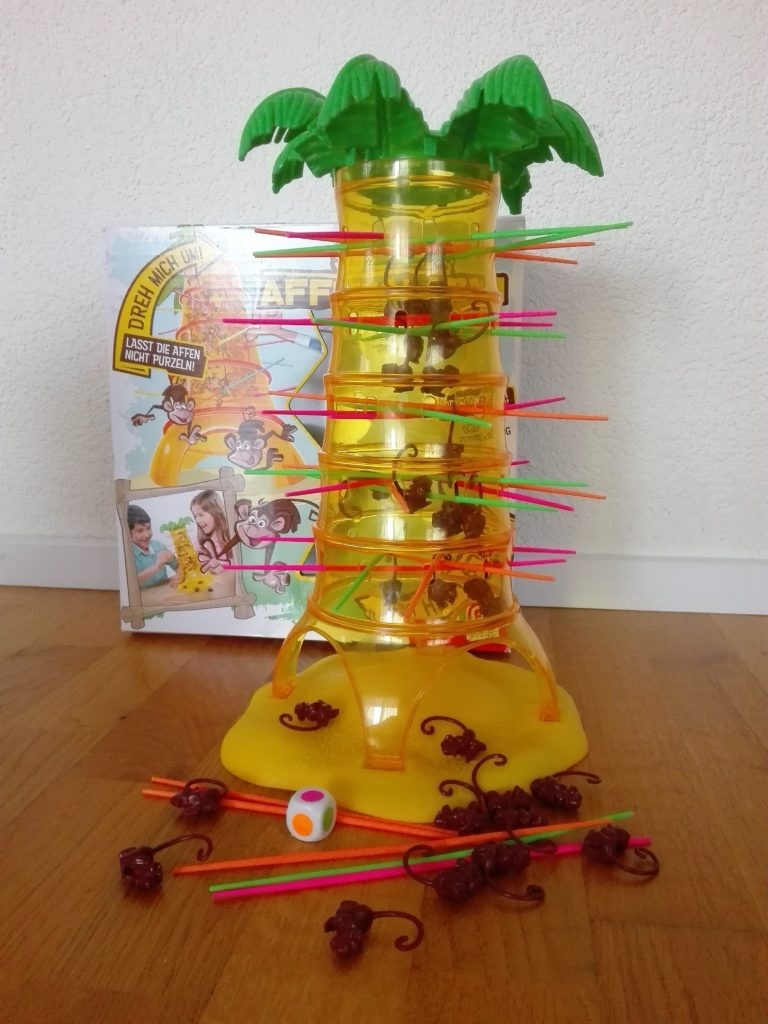 Children's fantasy
Some time ago, I read somewhere that we don´t have to necessarily organize out children and their program. Of course, we want them to spend a quality time, but we should also allow them to be "bored". When children are themselves with their thoughts, they can be incredibly creative. Just give them space. Sometimes, of course, you are a bit scared of what is happening in the suspicious silence in the children´s room behind the closed door. But many times our boys surprised me when they made up their own games. Don´t ask me about the rules 🙂
And what about you? What games do you like to play with children? Would you choose any of these games? Or do you already have them at home? Send me your comments!
*This blog is a participant in the Amazon Affiliate program. If you purchase from Amazon using one of these links I may make a small commission at no additional charge to you! I don't ever link to items I don't actually recommend!