We finished our hike to the Homberg lookout tower, which I will write about some other time (shhh, it's a secret, for now, 😉 ) in the village of Boniswil on the northern shore of Lake Hallwilersee in the Seetal region. Since our hike was not a loop hike, as we usually do, we had to somehow get back to where we started. Instead of returning by train (which would have taken about ten minutes), we opted for a boat ride. This was not only because we wanted to enjoy an area that we hadn't known much about, but also because the previous week was my husband's birthday, Children's Day, and Father's Day on that particular Sunday. So we just wanted to enjoy something special. And that's what a relaxing cruise ship cruise is perfect for.
NOTE: This article was written in cooperation with Seetal Tourismus. All opinions are my own.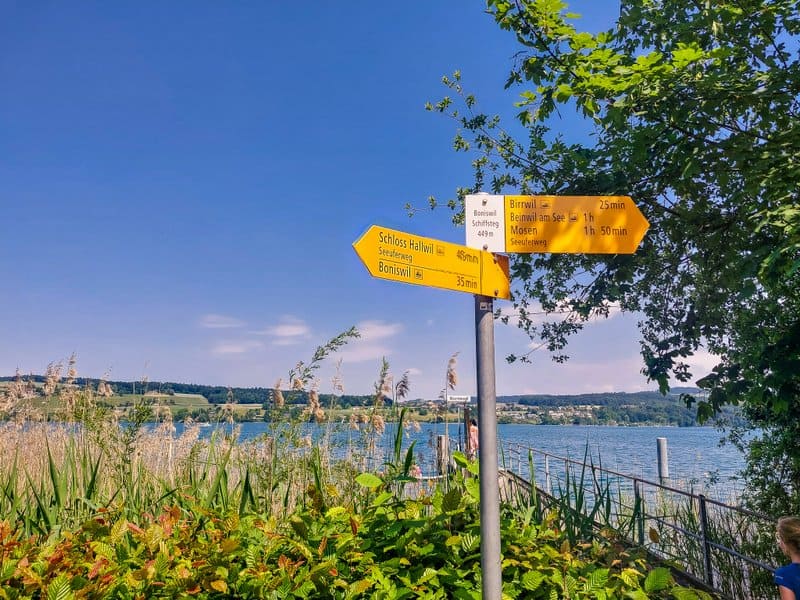 Lake Hallwilersee cruises
Hallwilersee cruises are operated by the Schifffahrtsgesellschaft Hallwilersee AG Meisterschwanden, which is celebrating its 135th anniversary this year.
The establishment of navigation on Lake Hallwil has a direct connection with the construction of the Seetal Railway. The communities on the right bank of the lake did not receive a rail connection. For fear of being left behind by the economic developments, the Hallwilersee-Dampfschiffgesellschaft was founded in 1888. This made it possible for the straw industry in Meisterschwanden and Fahrwangen to secure a connection to the rail network and to get products onto the rails quickly. However, the company did not become profitable until 35 years later – with the acquisition of the first motorboats.
In addition to the course and round trips starting in March, attractive theme cruises await you. On offer are e.g. Brunch-Schiff, culinary evening cruises (Pasta-Boat, Sushi-Schiff, Thai-Schiff, Winzerfondue, Raclette-Plausch…), Mother's Day cruises, or Chlaus (Santa Claus) cruises.
Please note the timetable. Timetables for regular and special cruises can be found on the Schifffahrtsgesellschaft Hallwilersee website.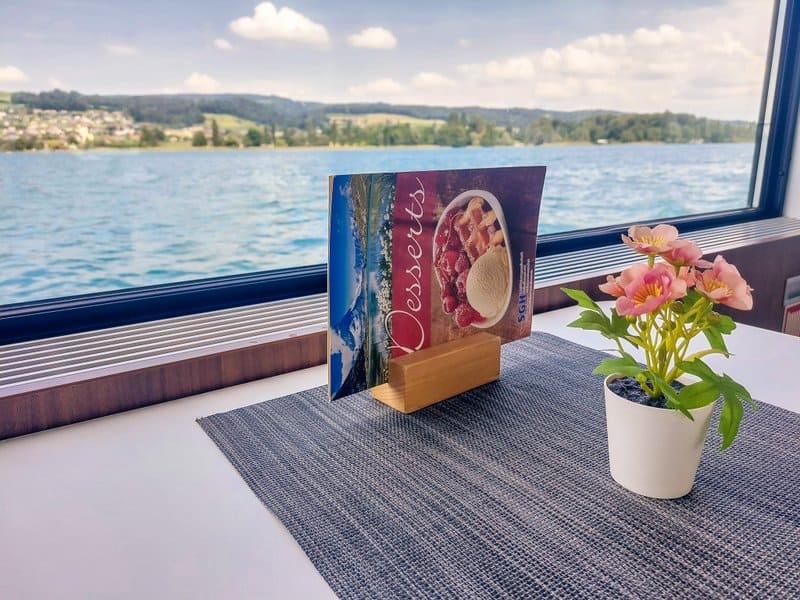 Sunday round cruise
On Sundays and public holidays from 2 April to 29 October 2023, you have the opportunity to enjoy a round cruise on Lake Halwillersee. The entire cruise lasts 1 3/4 hours.
As I wrote, we boarded in Boniswil on the north shore of the lake and our destination was Beinwil am See. So we didn't do the whole route, but most of it. But even that was enough for us to relax on board and enjoy the sunshine.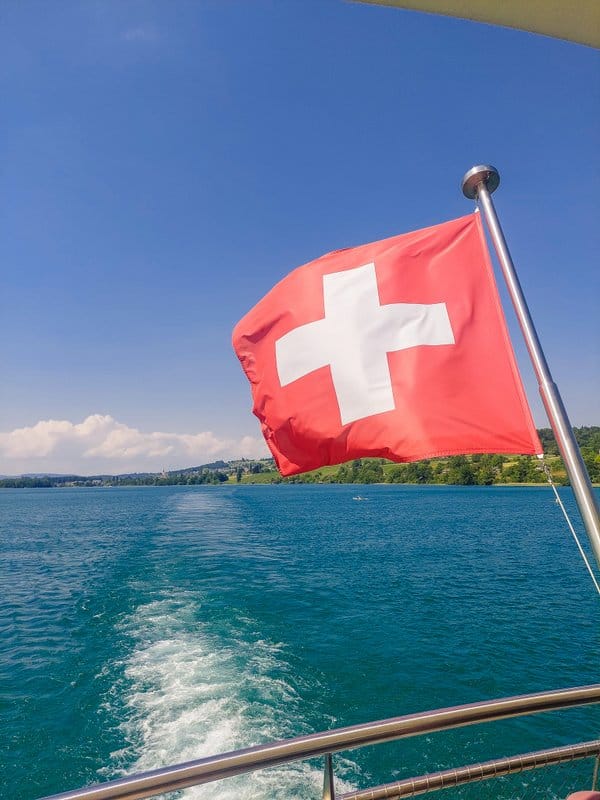 More trip destinations in Seetal
The central location of the Seetal region between Lucerne, Zurich, and Bern makes it an ideal destination for a family trip. In addition to Lake Hallwilersee, this valley landscape, which stretches across the cantons of Aargau and Lucerne, also offers other beautiful destinations for day trips. The Seetal castles are well known, for example, the Hallwyl Water Castle and the castles of Lenzburg, Wildegg, and Heidegg. Of course, the gently rolling countryside around the Hallwiler and Baldeggersee lakes is also a biker's paradise. The Homberg lookout tower mentioned above is also a popular destination, as well as the Esterliturm lookout tower, where I hope to go soon.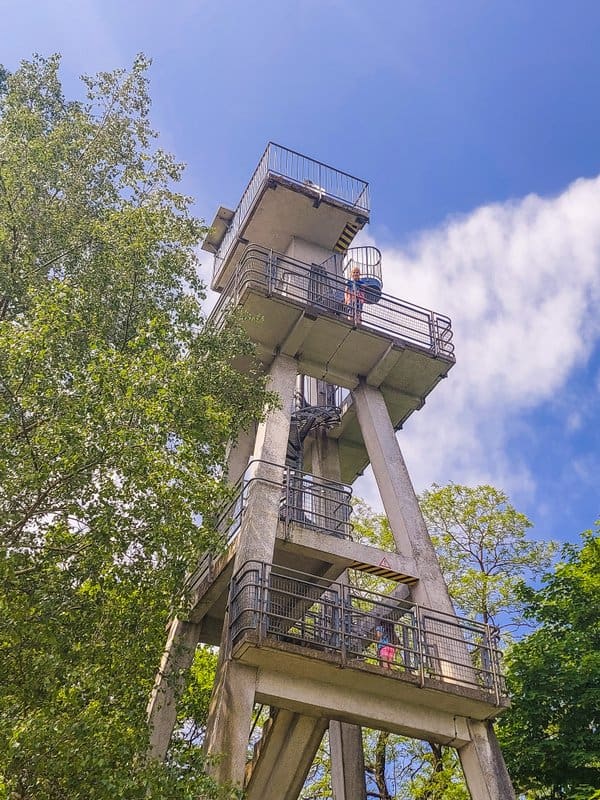 *source: Booklet Erlebnis Hallwilersee
Pin this for later