Updated on 28th July 2020
Although the mountains are already covered by snow, in mid-November we haven't been yet in the mood to go skiing. Instead, we headed towards Papiliorama which is close to the town Kerzers. "Papillon" means butterfly in French, so you can probably guess what I'm writing about today. And if not, read on …
Getting there
Kerzers is about a 25-minute drive west of Bern. From Bern, take the A1 motorway, take the Kerzers exit. Then the direction to Papiliorama is very well marked by brown signs. There is a large car park by the complex, a parking fee of 4 francs is paid at the box office when buying tickets.
Opening hours and admission fees
Papiliorama is open in summer from 9:00 to 18:00, in winter (from 25.10.2020) from 10:00 to 17:00 (closed on December 25 and January 1)
Admission for adults is 19 francs, for children from 4 to 15 years 9.50 francs (children under 3 years are free).
Before visiting Papiliorama I recommend checking their website. When I had been looking for the admission fees before our first visit, a little window popped up with an offer that I can get a free ticket for one child, if I enter my e-mail address. I had filled it in and in a few seconds, I received a voucher in my mailbox. It is possible to either print it or download an electronic version on your phone and then show it at the ticket office.
Before entering the pavilion of butterflies (resp. all indoor pavilions), I suggest to take off your coat and leave them on hangers near the restaurant. Inside it is very hot and especially humid. (And that's one of the things I love about Switzerland – you can leave your personal belongings unattended and nothing happens to them!).
Papiliorama
The area is divided into several parts, the main attraction is the Papiliorama pavilion with tropical butterflies. Here you can see up to 60 species of tropical butterflies. And I'm talking only about the number of species. The number of free-flying butterflies is many times larger (by more than 1,500!). Visitors can observe the complete butterfly life cycle from egg to adult.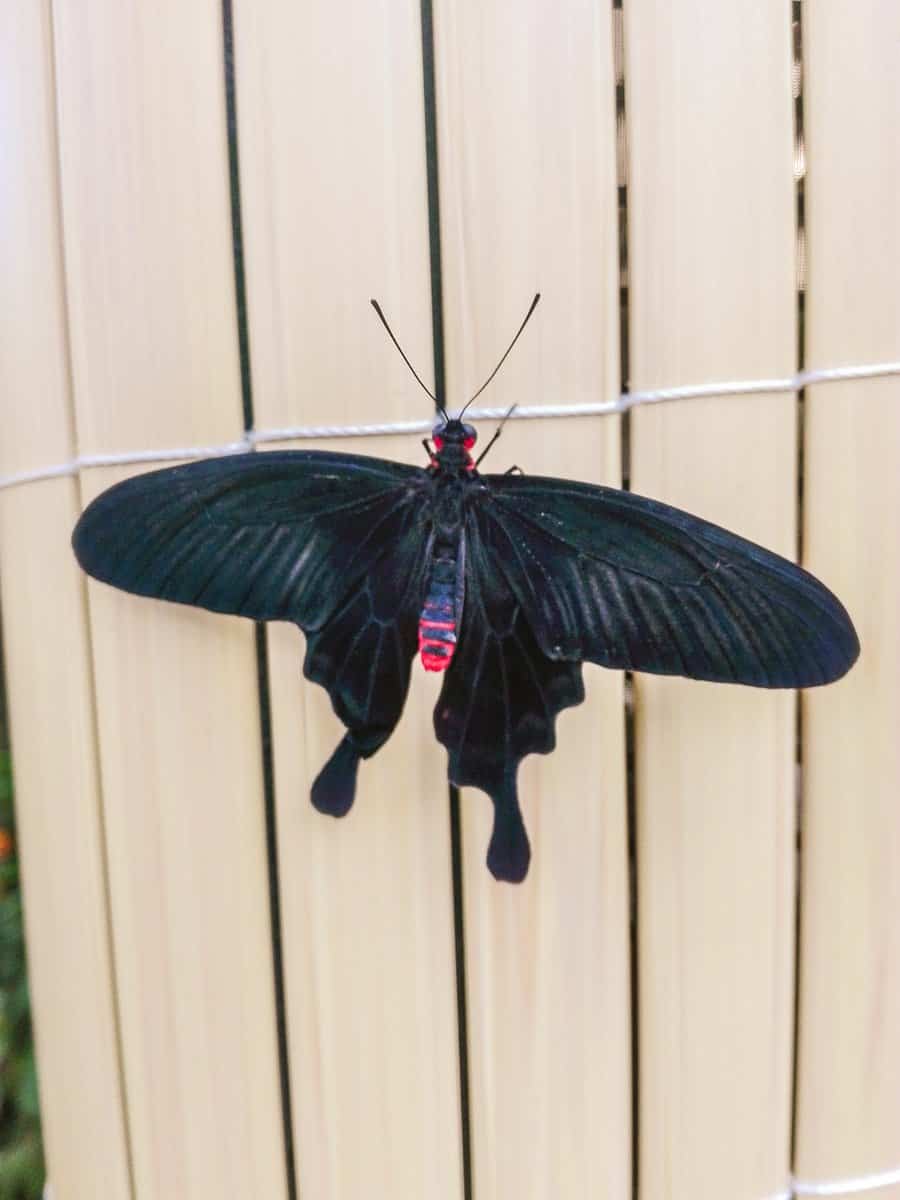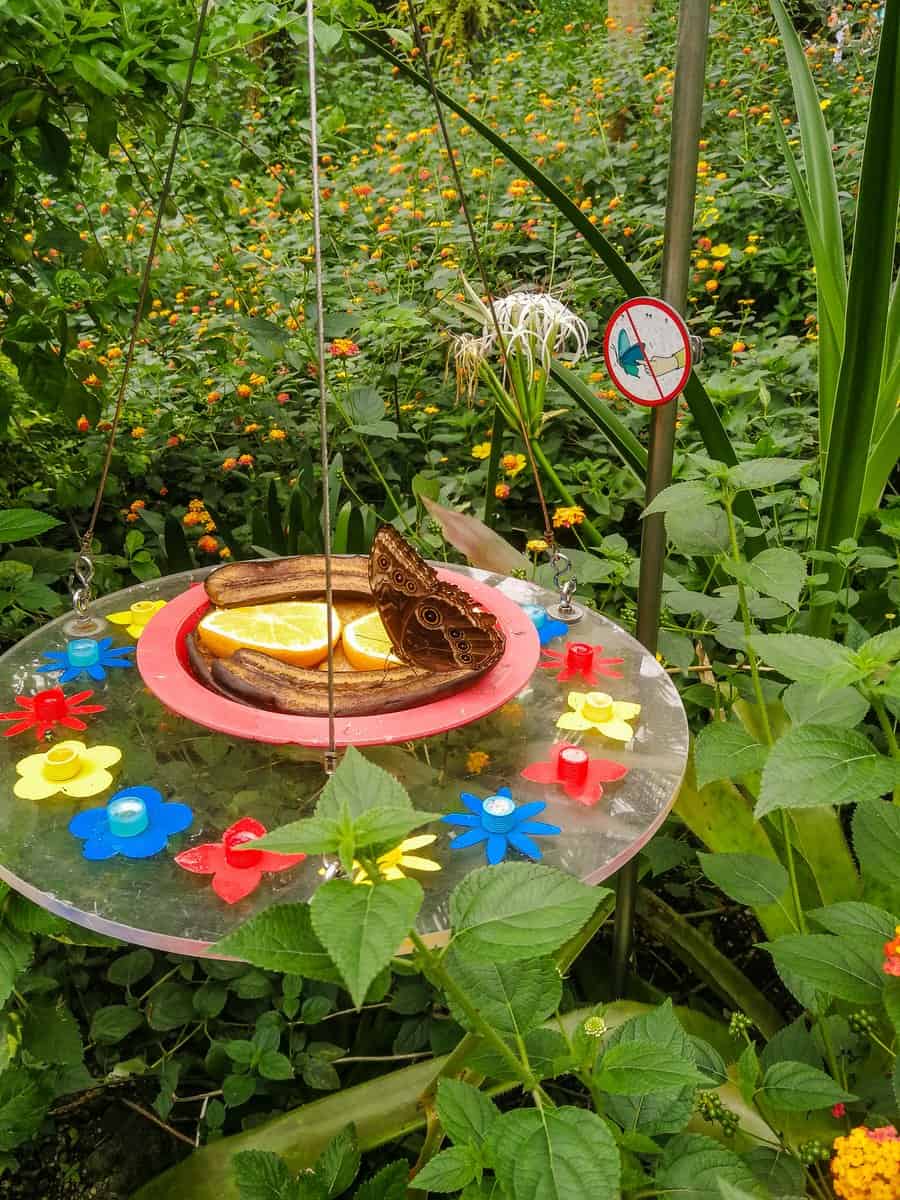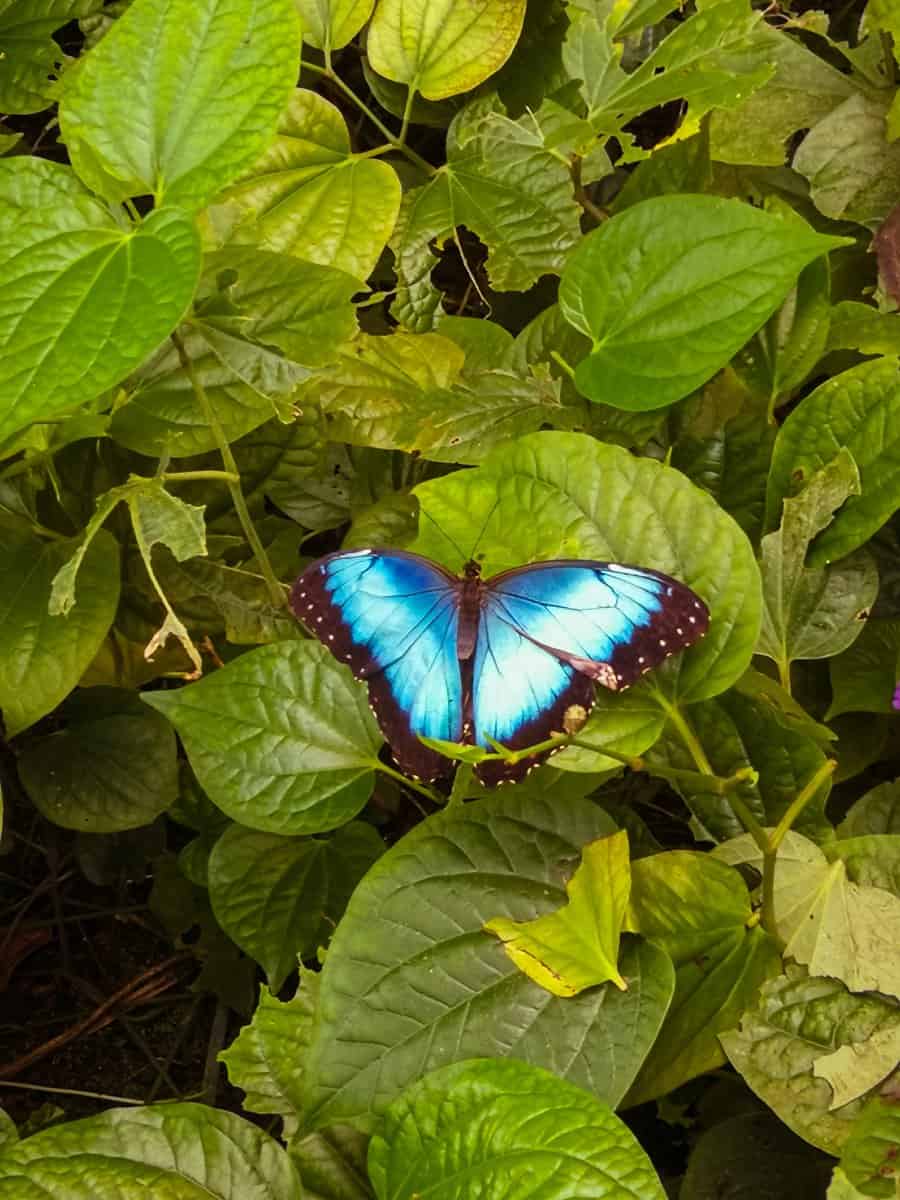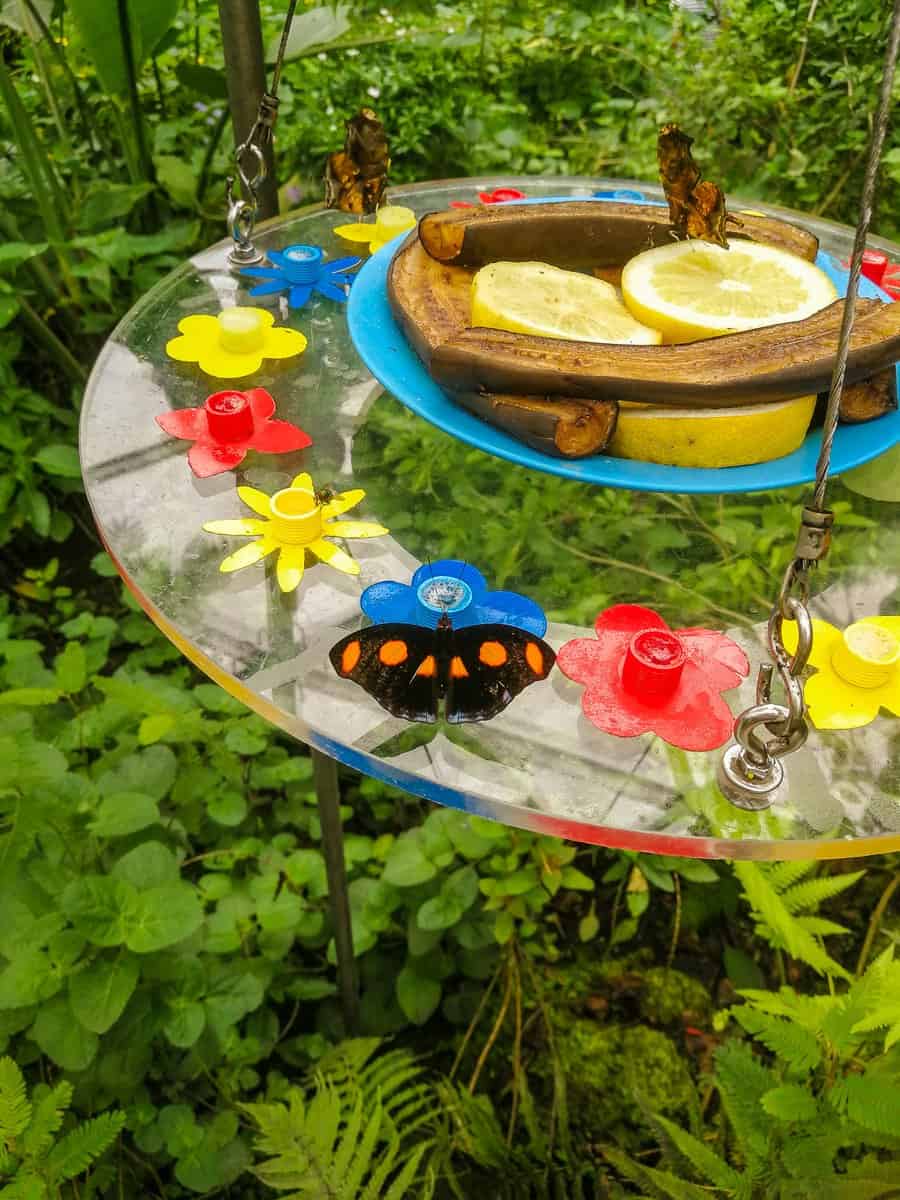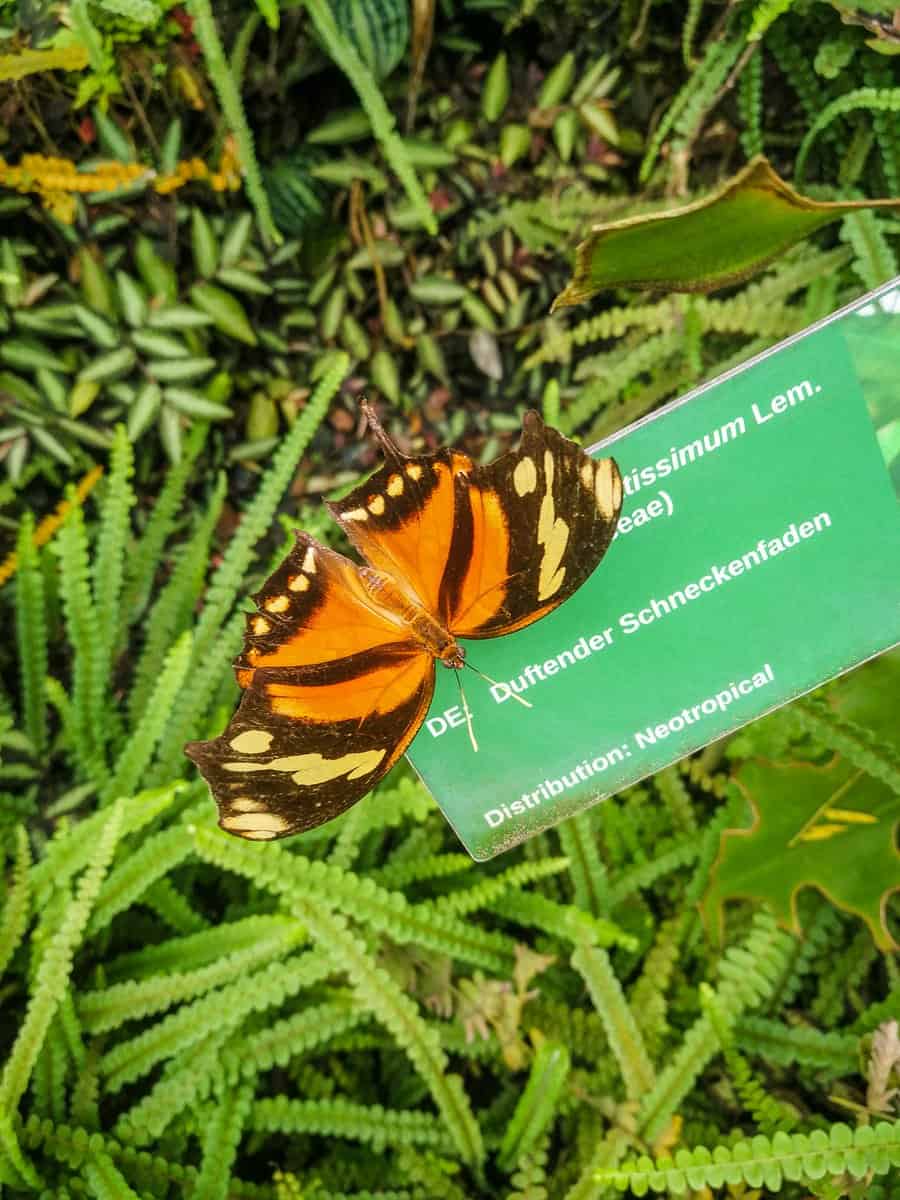 If you're lucky, they can even sit on your hand, as it happened to the girl in the picture below.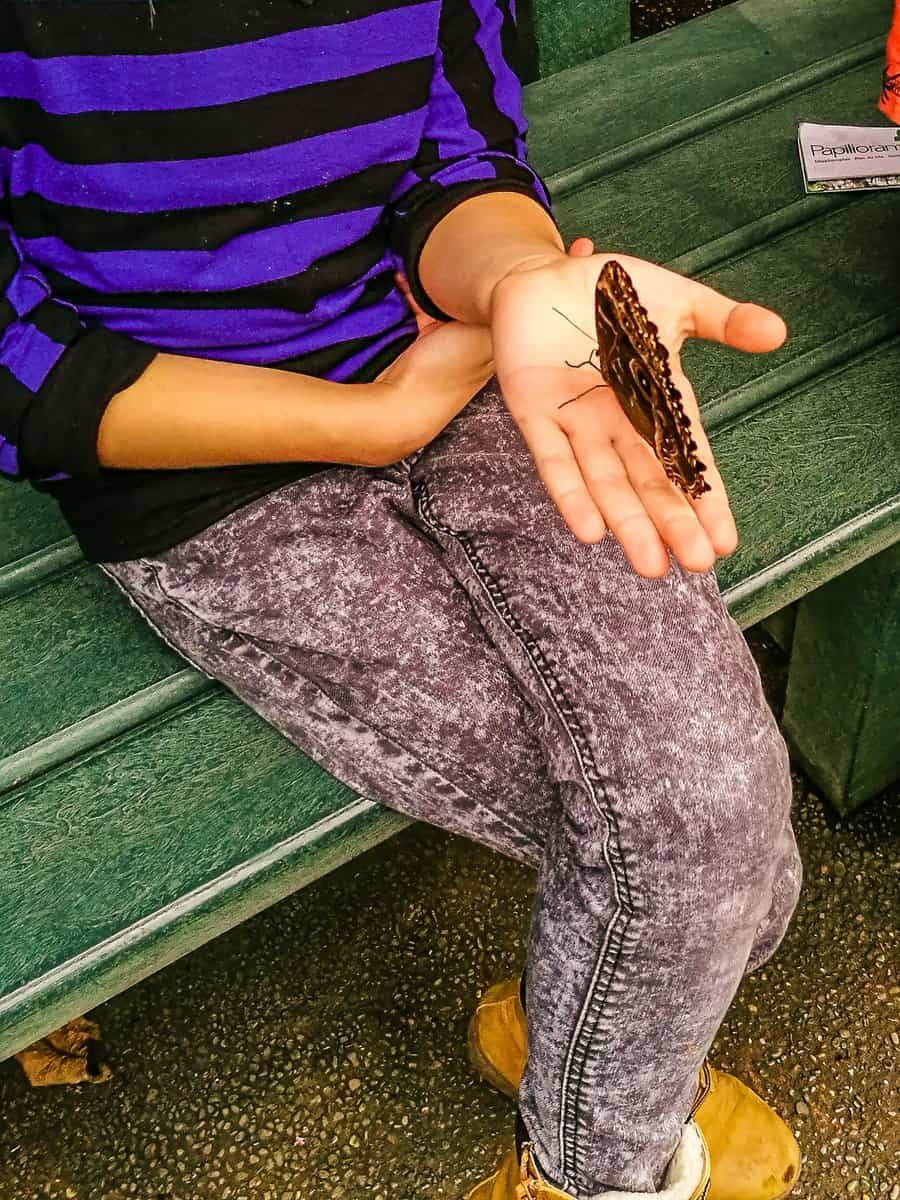 But this pavilion is not just about butterflies. In addition to tropical plants (picking bananas is forbidden! :)), You can also observe the animals. Interesting are mainly species of tropical fish that swim in ponds and rivulets.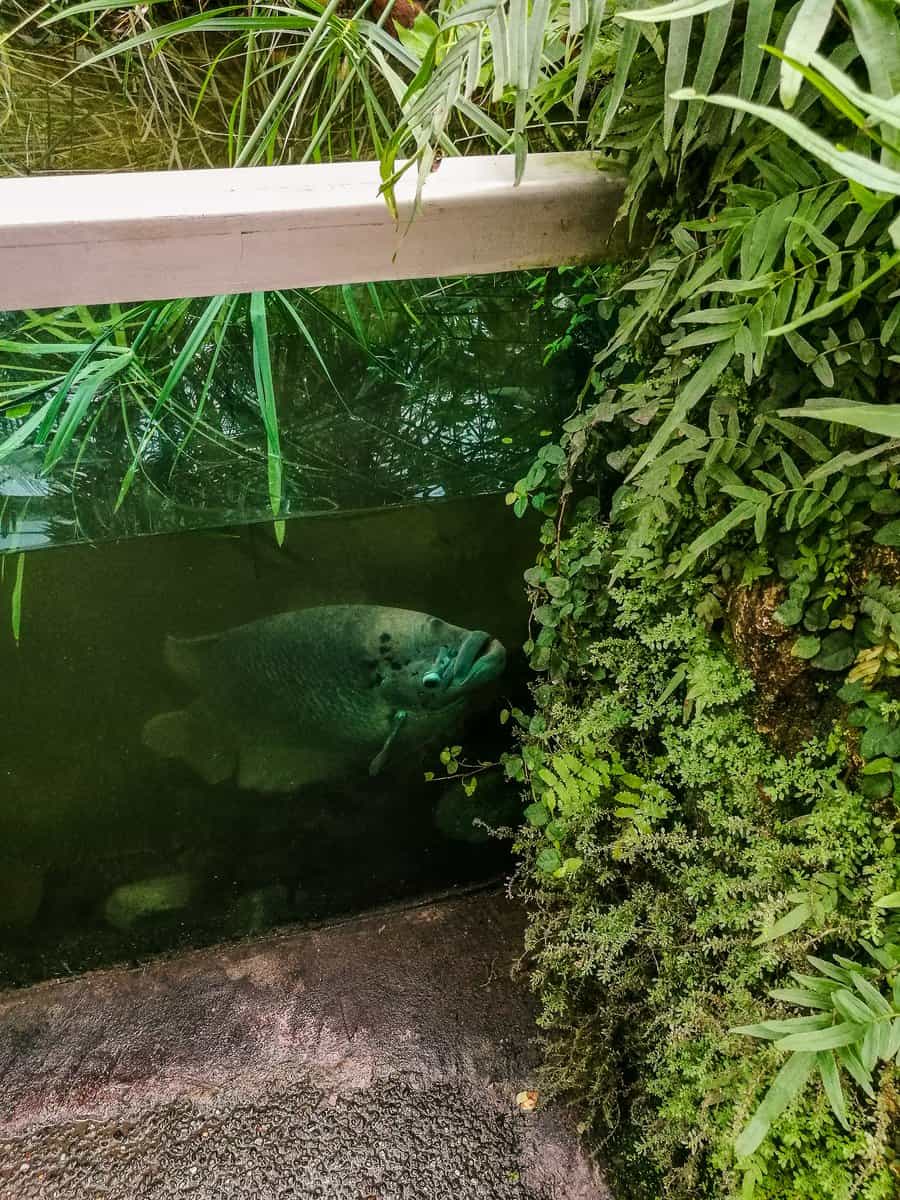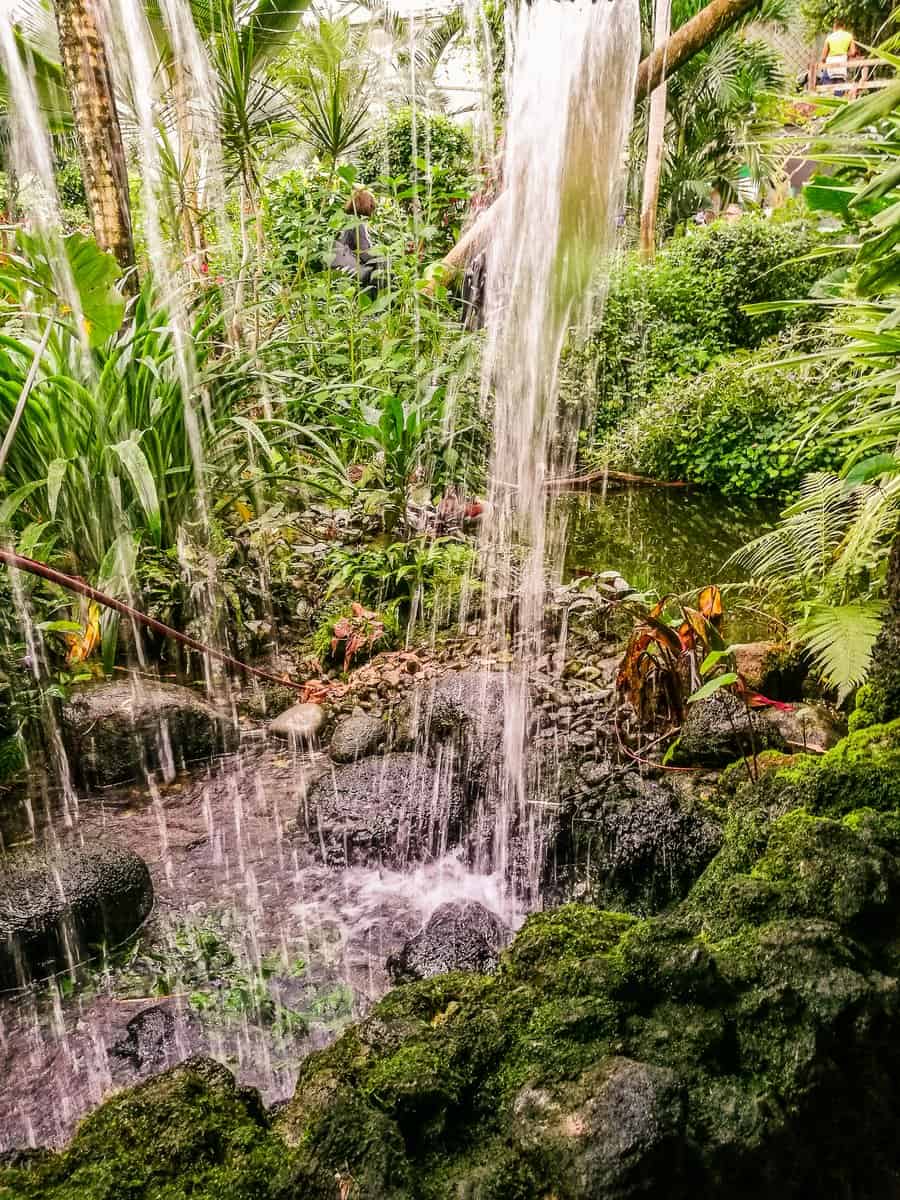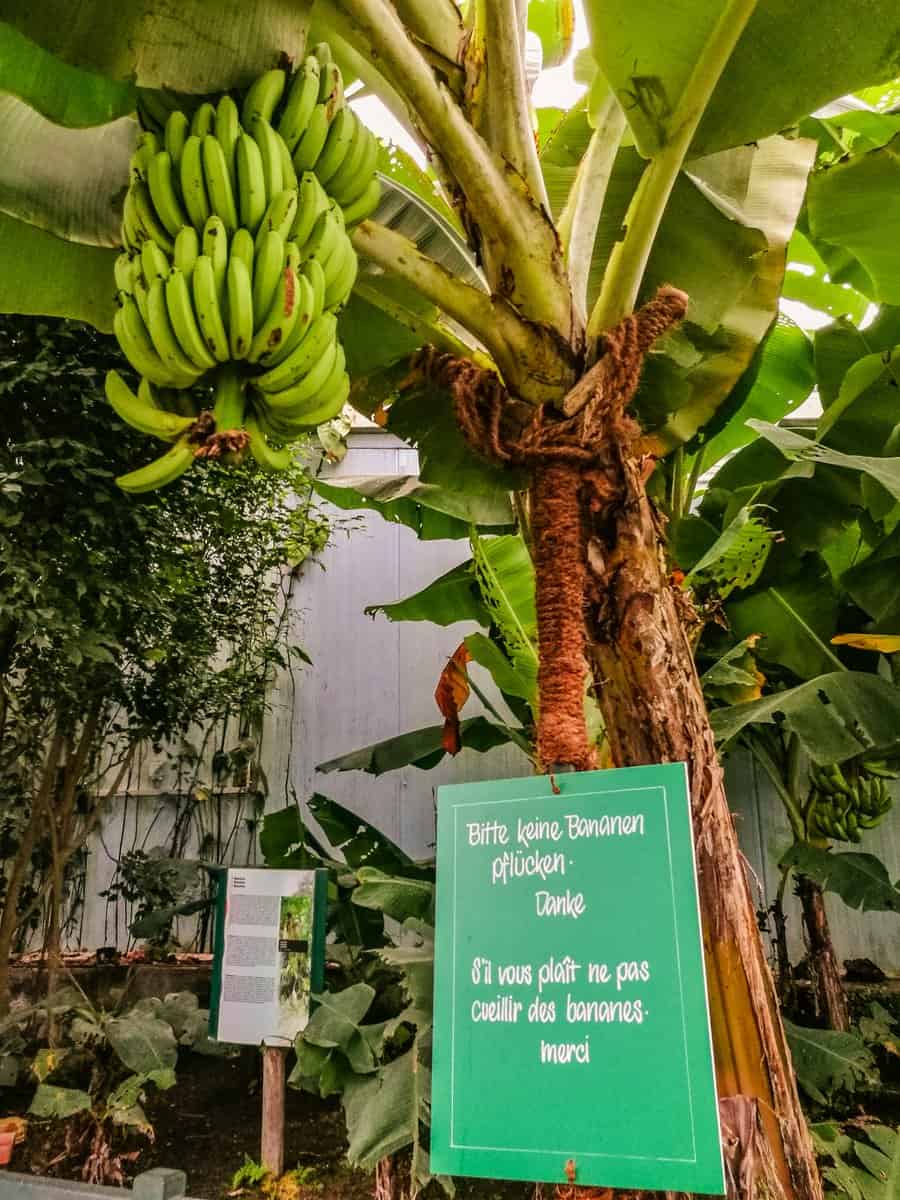 Nocturama
In the Nocturama pavilion, visitors can stroll through an American tropical forest in the artificial moonlight and observe interesting animals that are active during night time. And you can see not only different monkeys but also, for example, free-flying bats (and at 3 pm and you can watch their feeding).
Jungle Trek
When you enter the Jungle Trek pavilion, you will find yourself in the tropical dry forest of the Central American country of Belize. Perhaps the most interesting experience is the literally face to face encounter with interesting birds – have you ever looked at Toucan from half a meter distance without the glass or grate between you?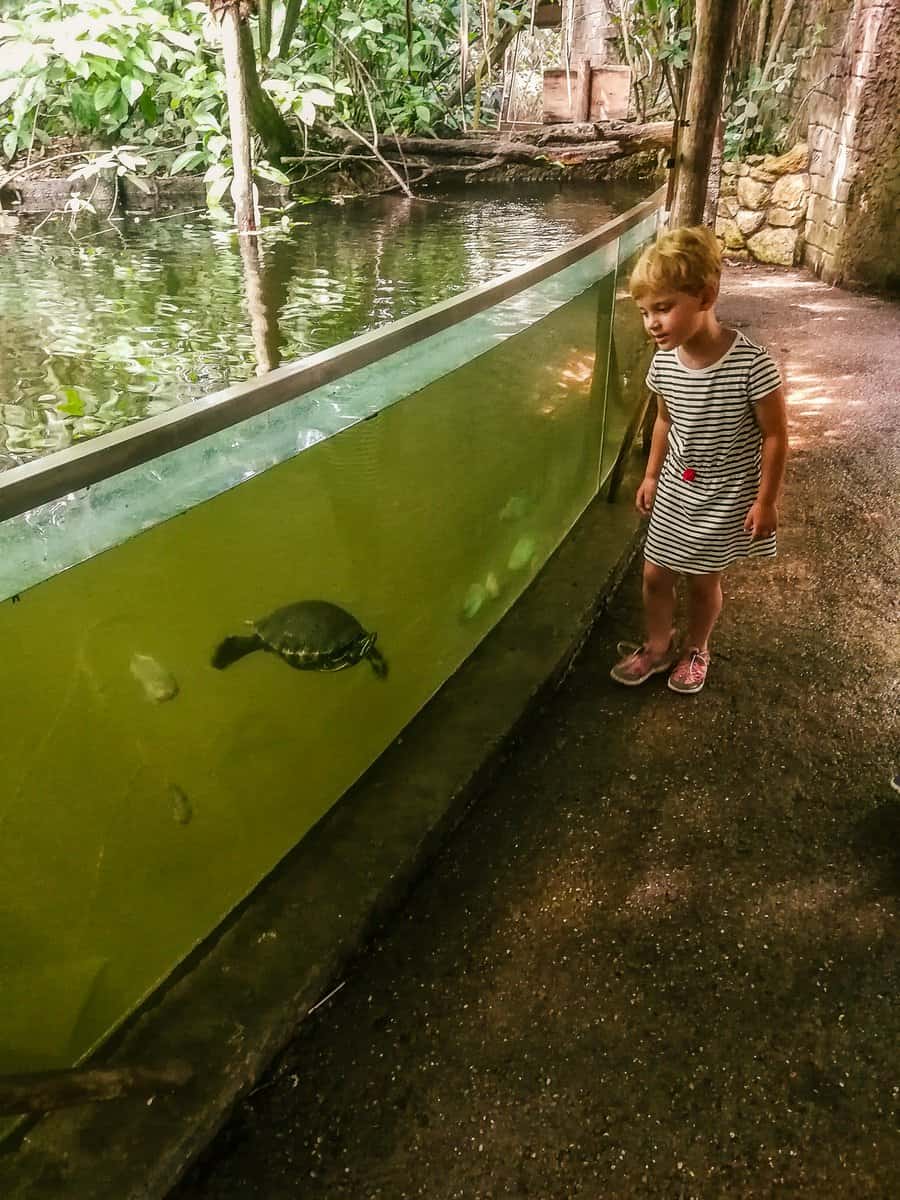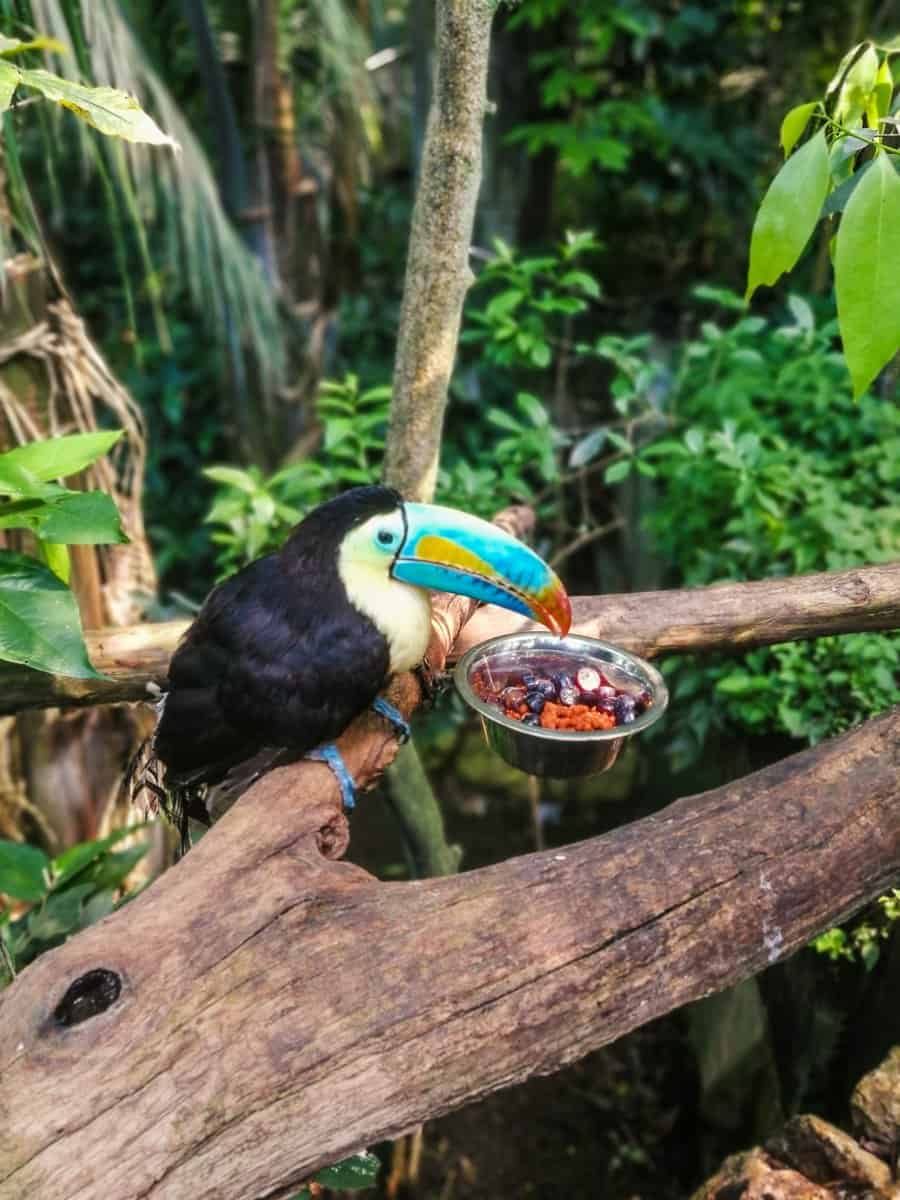 And what about watching it! Have you ever experienced that roseate spoonbill (don't even ask me how long I had to google the name of this bird) tried to peck your child's head? What an experience! Wow! On our second visit, however, he was quite defenseless and willingly posed for my camera 🙂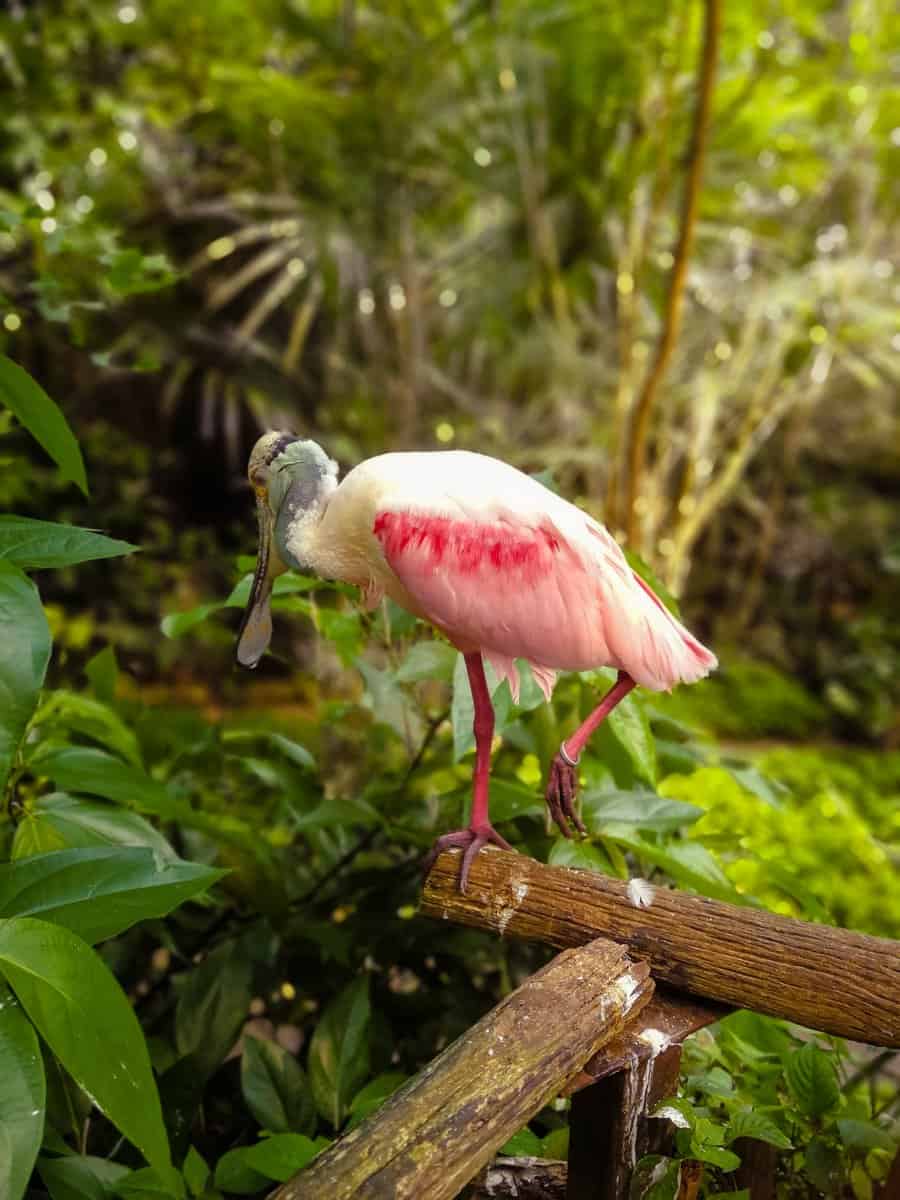 Outdoor activities
The weather was not ideal for outdoor activities during our first visit, so the children had to forgo visiting the playground and I couldn't stroke the donkeys or goats in the mini petting zoo. On our second visit, however, we were lucky with the weather (as my friend aptly remarked: "it was as hot outside as inside", so the children could look outside as well.
I dare say that this has at least doubled the time of the visit compared to the past. Because in addition to the mini-zoo, there is a beautiful playground in the pleasant shade of trees and also a great "monkey course".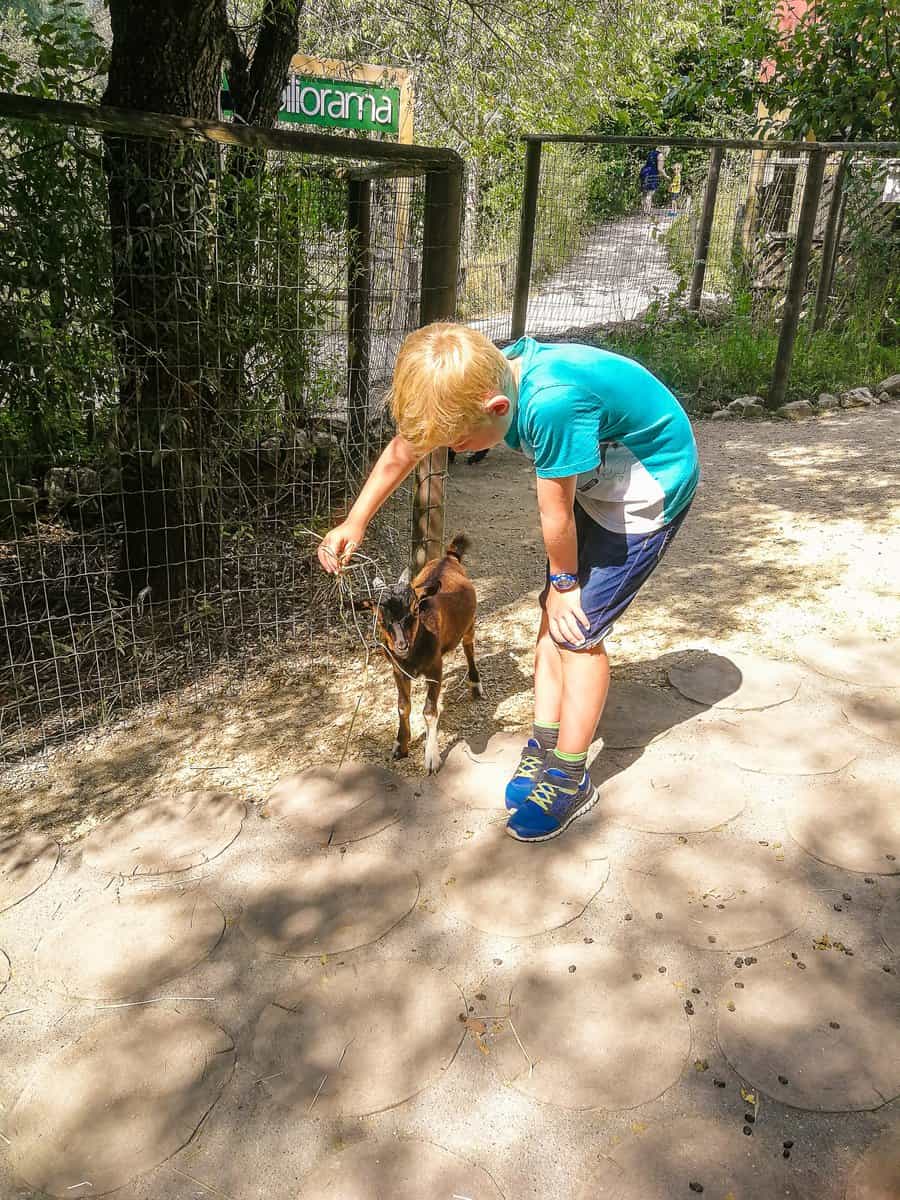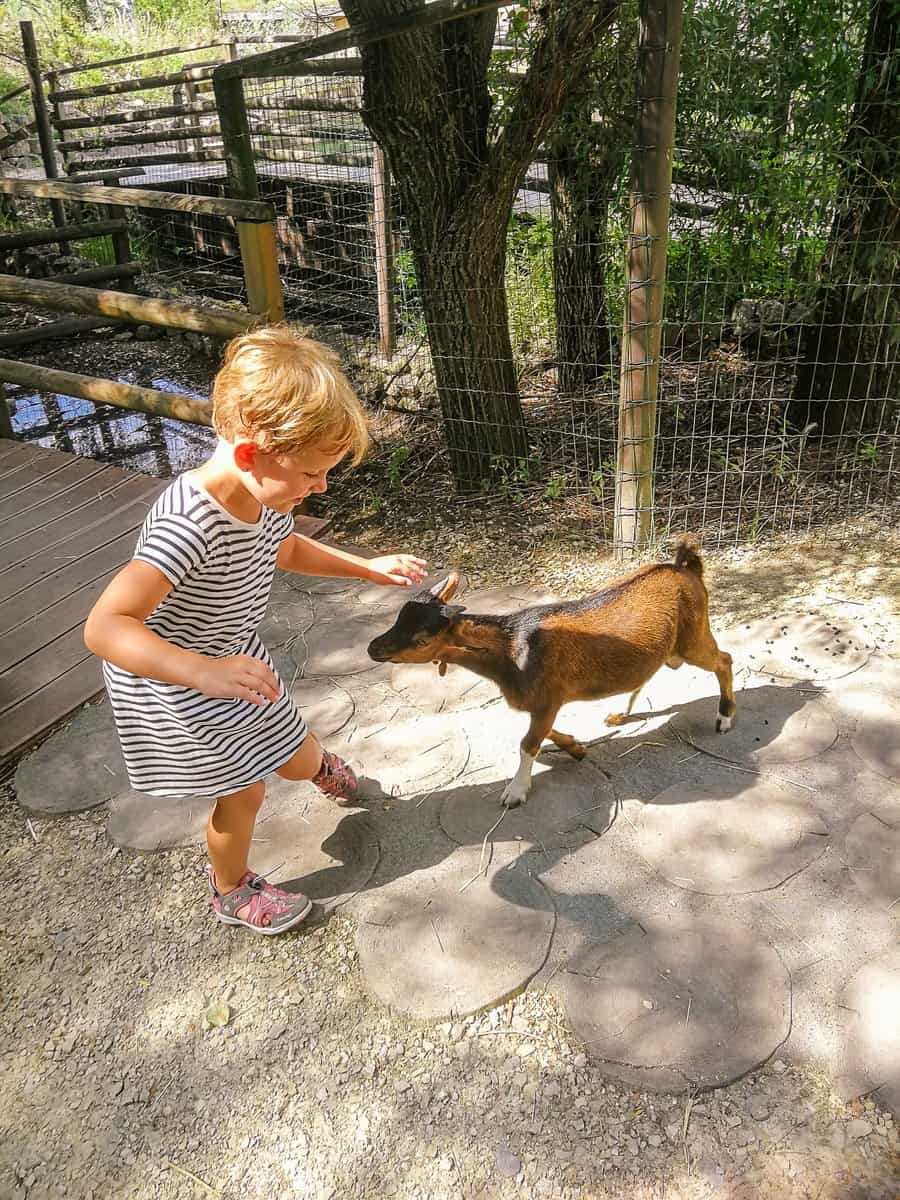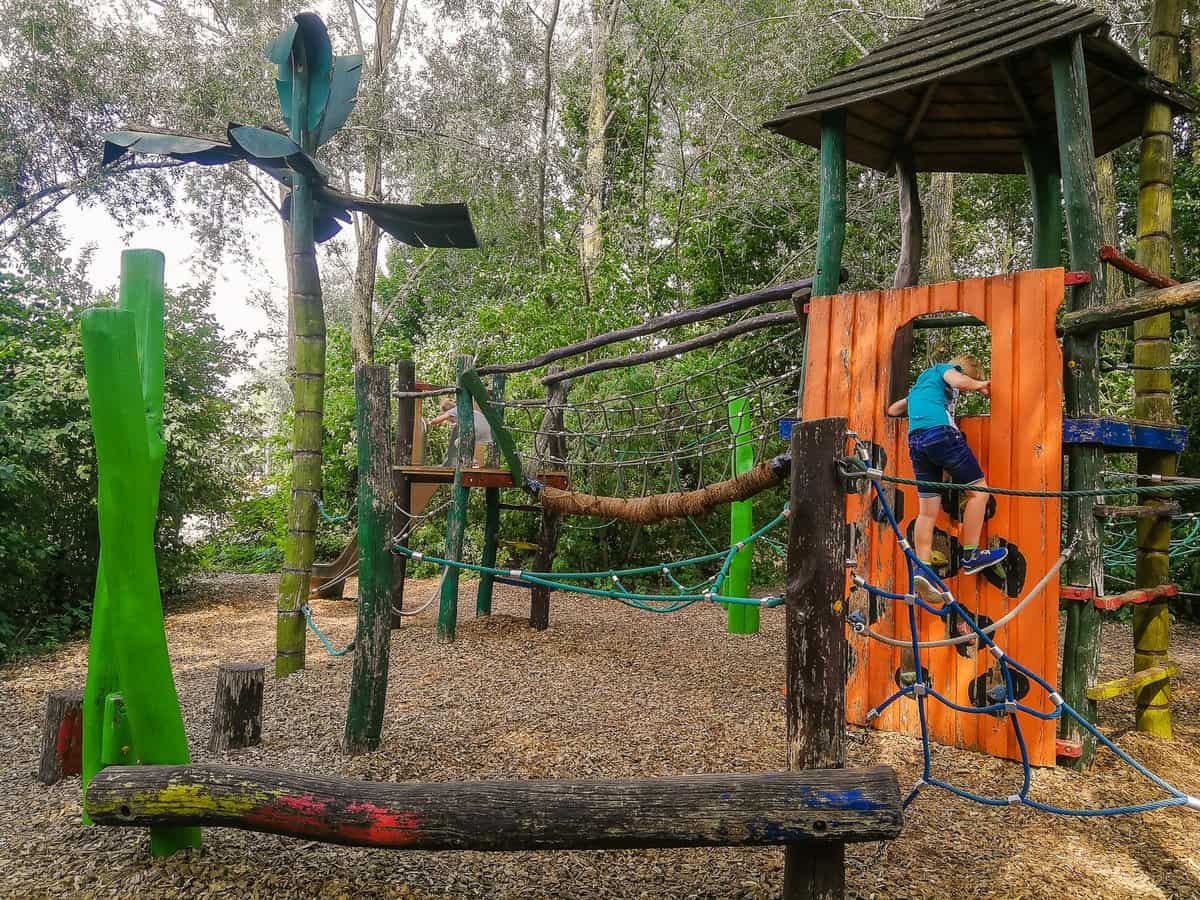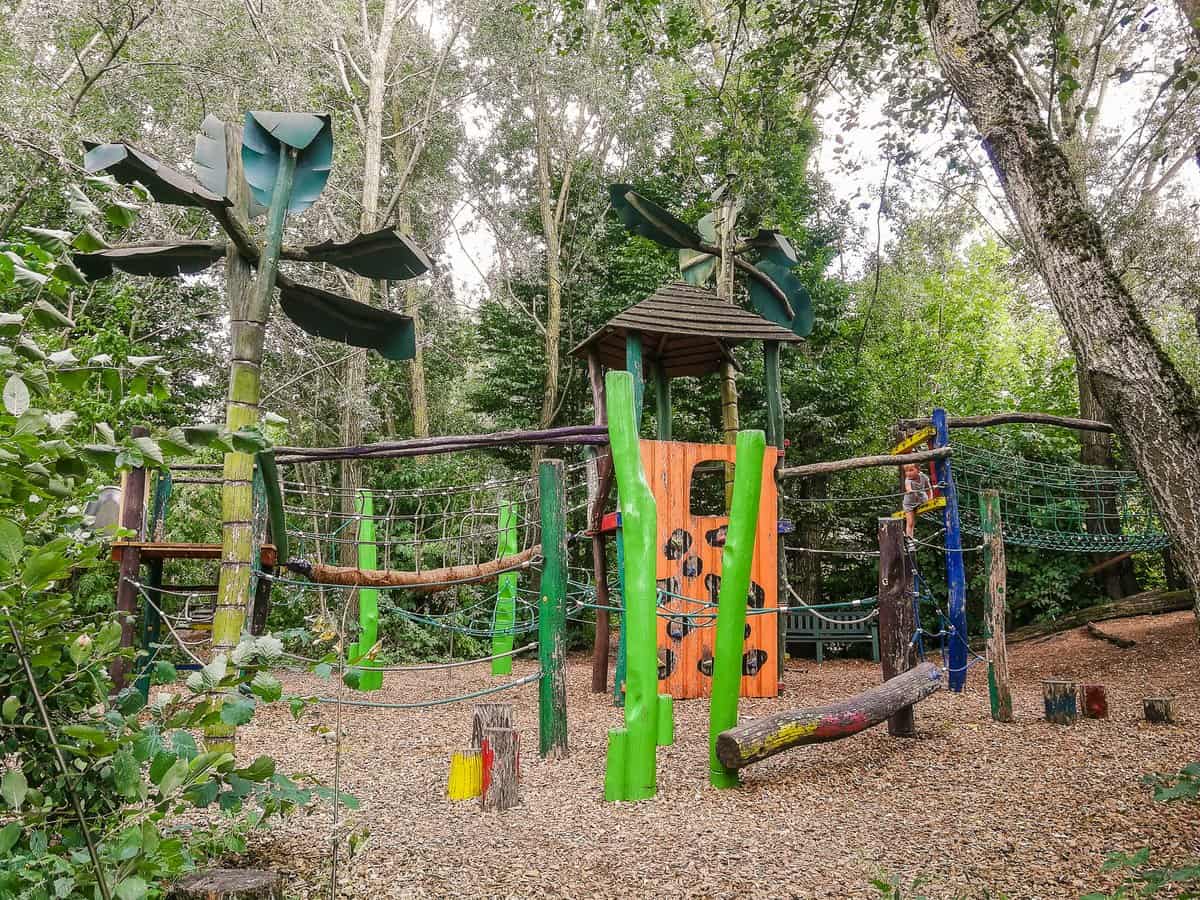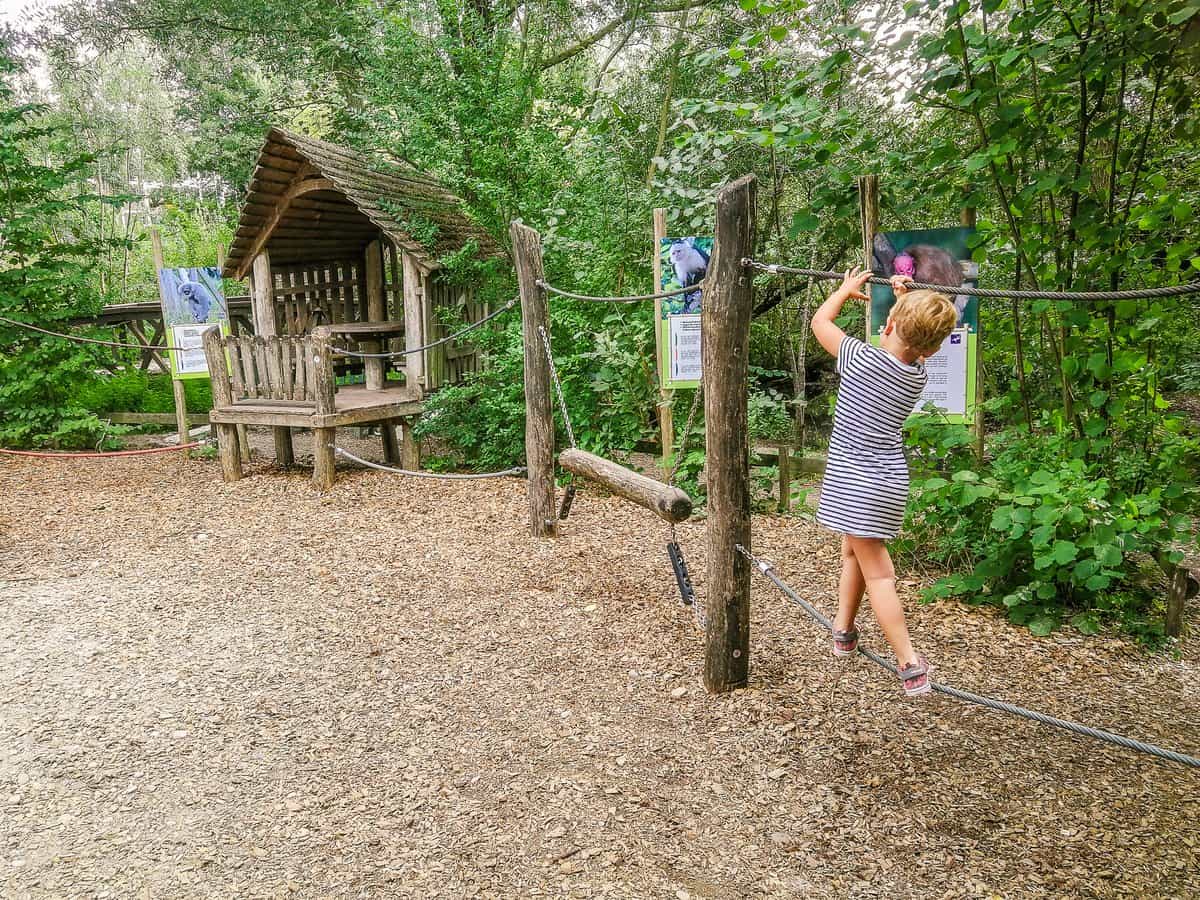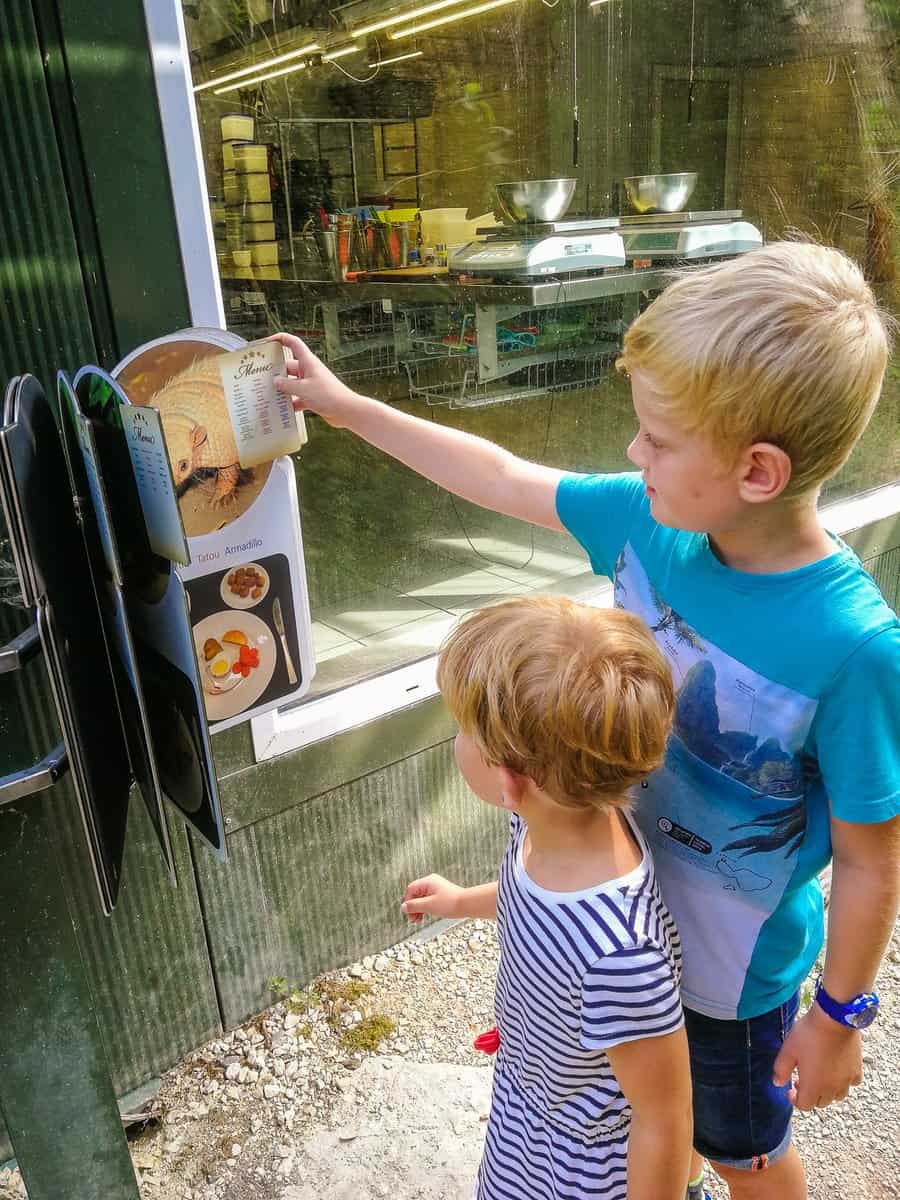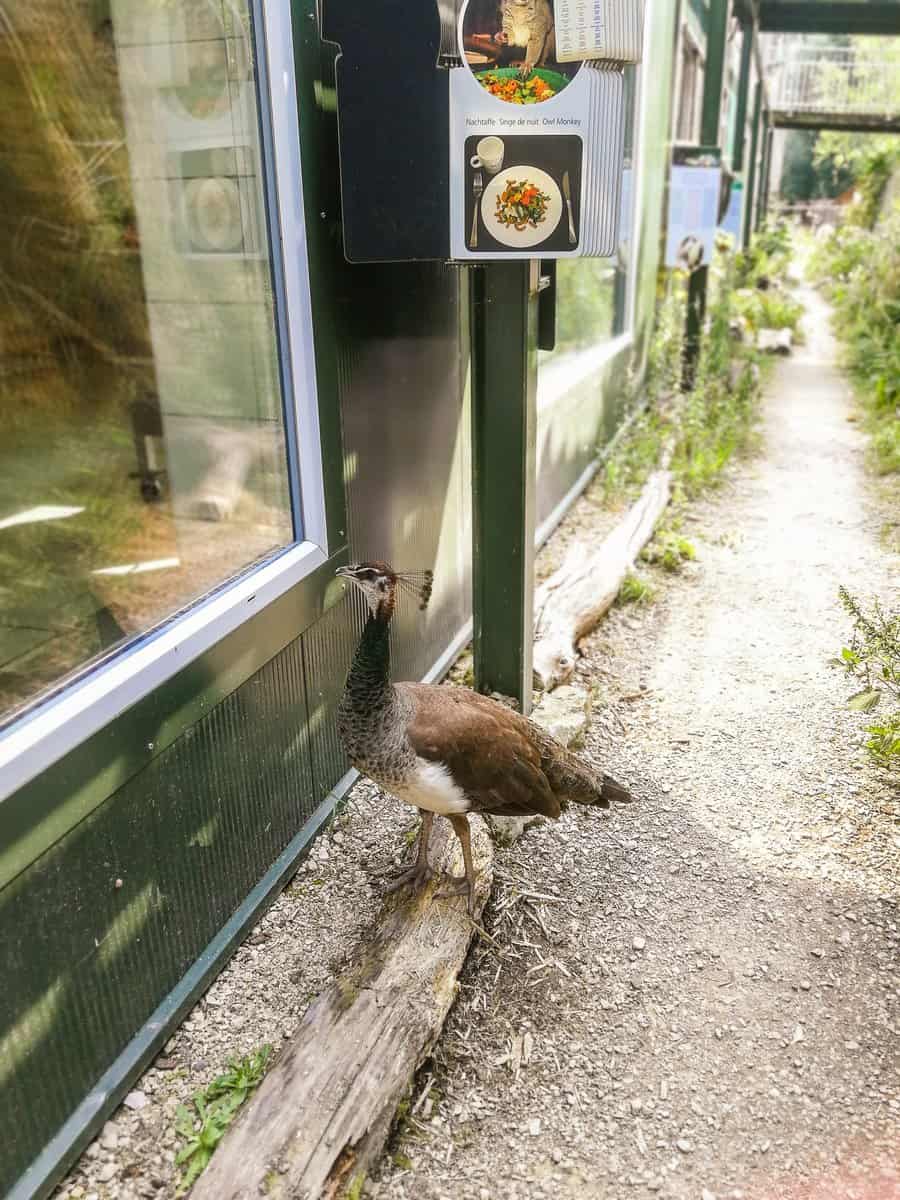 Facilities
Like most sites of this type has Papiliorama its own restaurant where visitors can buy snacks and meals for a quite reasonable price, and there is also a place where you can bring your food with you to make your picnic.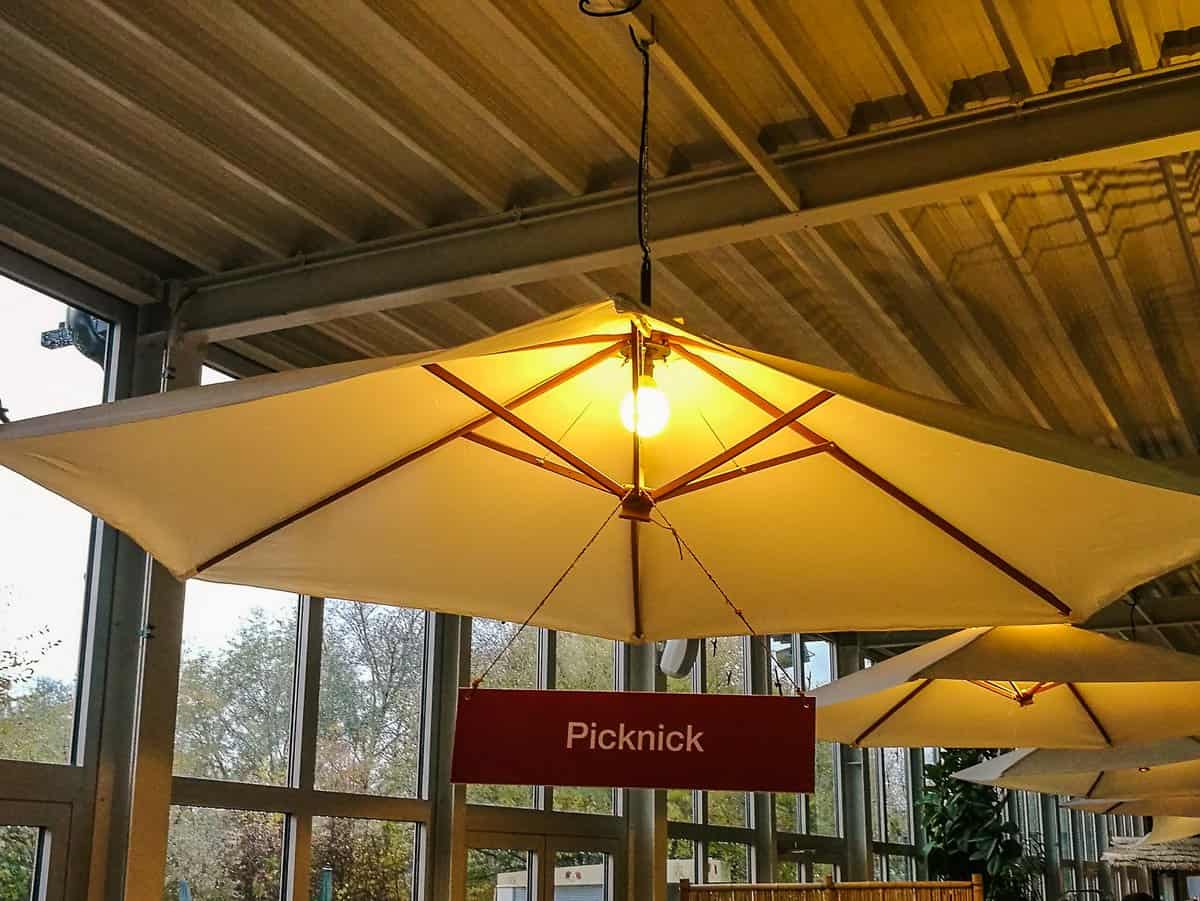 When you take your coffee, the kids certainly don't have to get bored and they can spend time drawing what they saw during a visit. The best work can then get to the picture gallery, where they can be admired by visitors.
In conclusion…
The website says among other things that Papiliorama is 100% accessible for wheelchair users, respectively for strollers. With this point, I may slightly disagree and I don't recommend taking your stroller with you: paths especially in the butterfly pavilion are quite narrow, plus there are walkways on which you can get only by stairs. Of course, you don't have to necessarily go there, but you would deprive of interesting views.
I also don't recommend the visit to those who don't like really warm and humid environs (just like in the laundry room) and find breathing in such a space rather discomforting.
But despite all this above is Papiliorama a great trip destination for your family and I heartily recommend a visit!