This post has been waiting in a queue for more than half a year – in fact, since April, when we visited Verkerhshaus (Swiss Museum of Transport) in Lucerne. It was again one rainy Sunday, so today I bring you another tip for a family trip when the weather is not inclined towards making trips to the beautiful swiss nature.
Verkehrshaus is the most popular museum in Switzerland* and no wonder. It is only once you get into the lobby of the museum, where they sell tickets, you realize just how big it is. Through glass walls, you will see huge halls with their collections of locomotives, historic trams, cars, ship models, planes which together tell the story of the development of transport by land, air, and water. And all this with a unique Swiss touch. So the perfect place for transport-obsessed children (and their dads – ehm;)) to have fun and learn at the same time.
Before your visit
Before visiting in rainy weather you have to count on the fact, that it will look as if the idea of visiting the Verkehrshaus reached all families with children in Switzerland. And also that the visit doesn´t take an hour or two, but more likely four or five.
But here are few reasons, why you don´t have to panic:
The museum is large enough so the crowds spread easily
There are more than enough parking lots
You can scare off any exhaustion on countless benches
Trains
Just behind the ticket office, there is a hall dedicated to the rail transportation. I think that those who paid attention in geography lessons already know, that the Swiss railways, it is simply a term (like Swiss cheese, Swiss watches, and Swiss chocolate :)). Swiss railway network is among the densest in the world and among its specialties are certainly mountain railways, whether it's steam locomotives carrying tourists to the various mountain peaks, but also tracks leading through countless tunnels.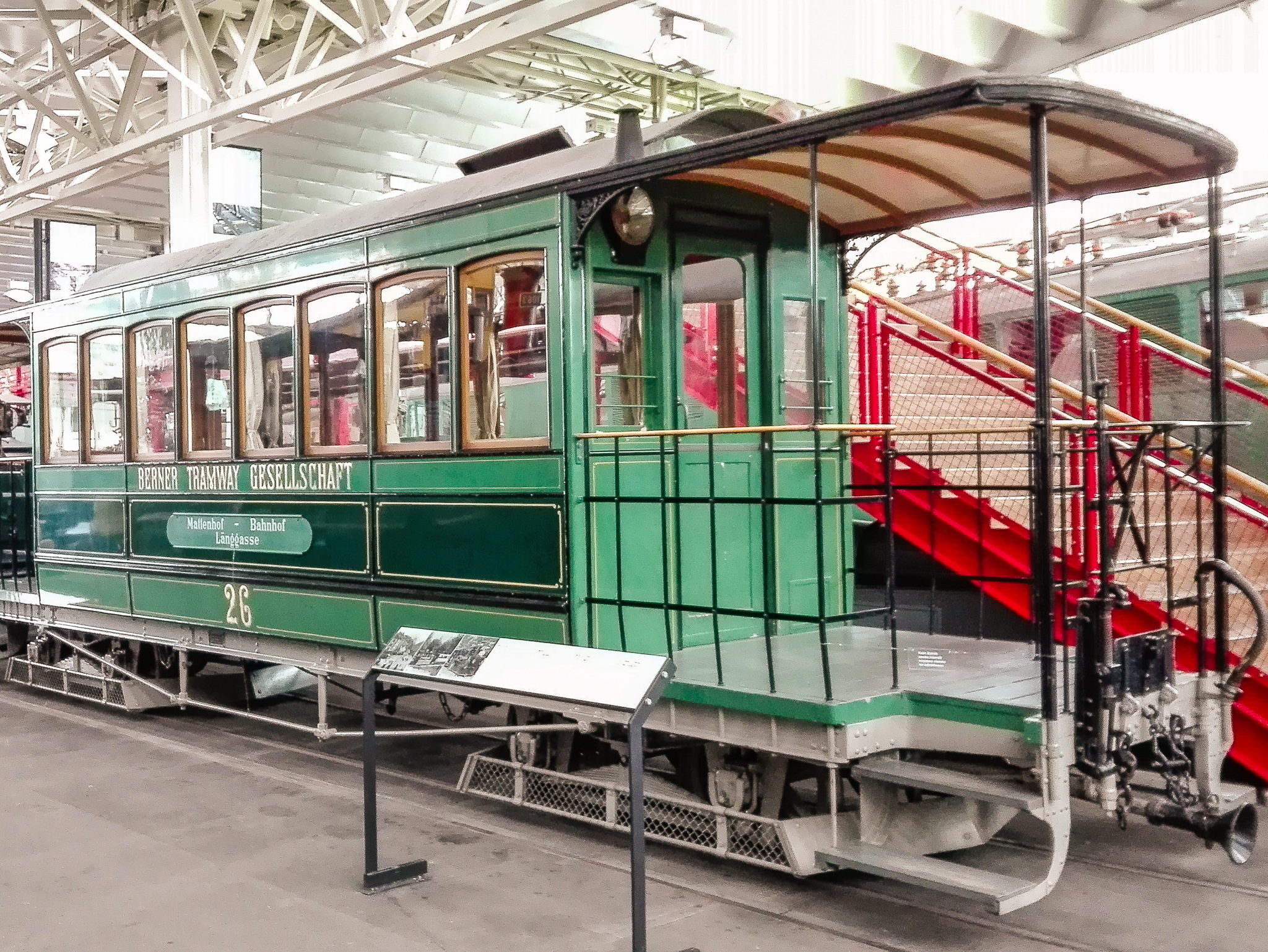 In this hall you can find models of all Swiss trains, but also the genuine historical locomotives, dining cars, old tram cars, which can be viewed inside and outside, even from the bottom.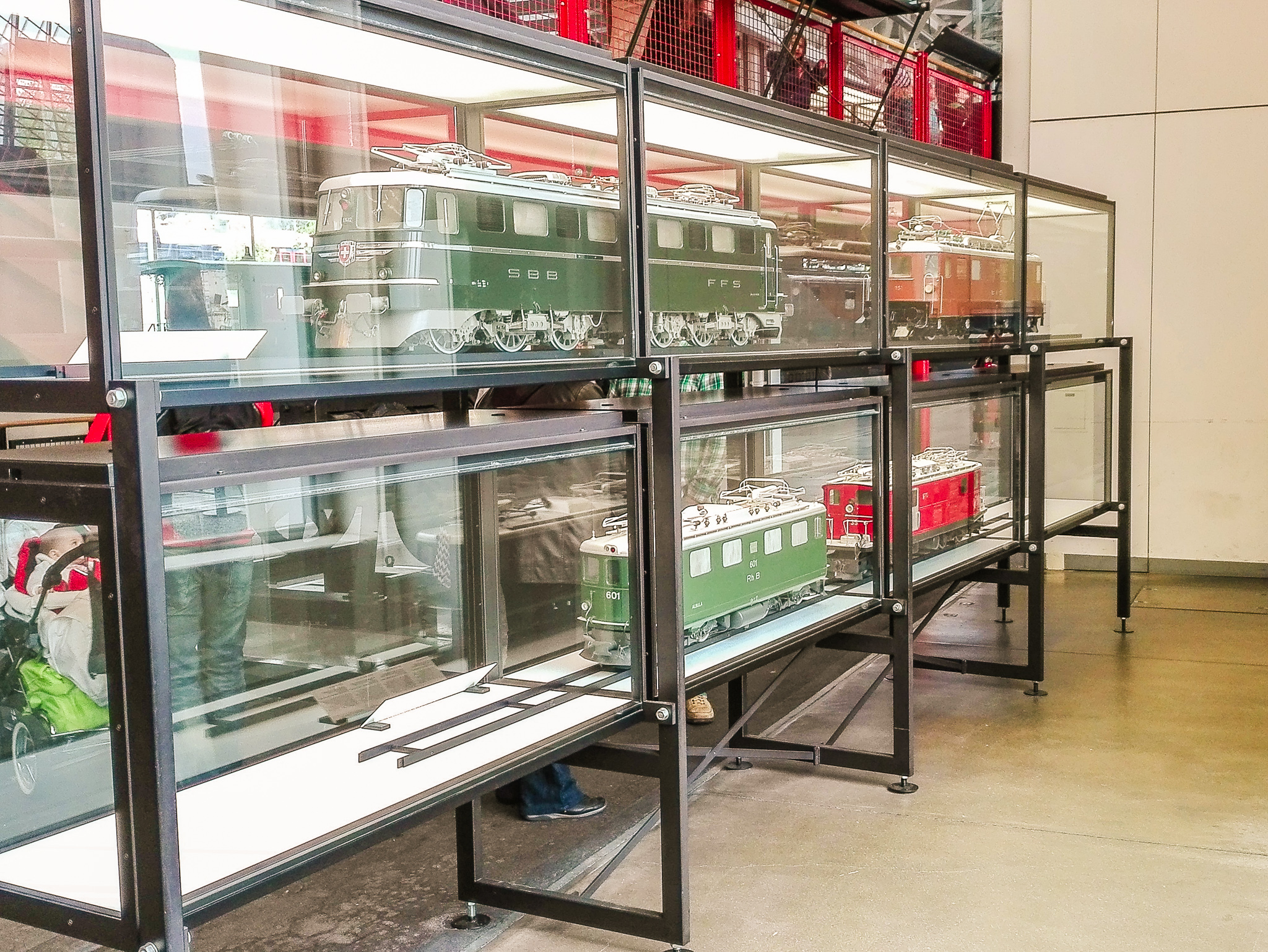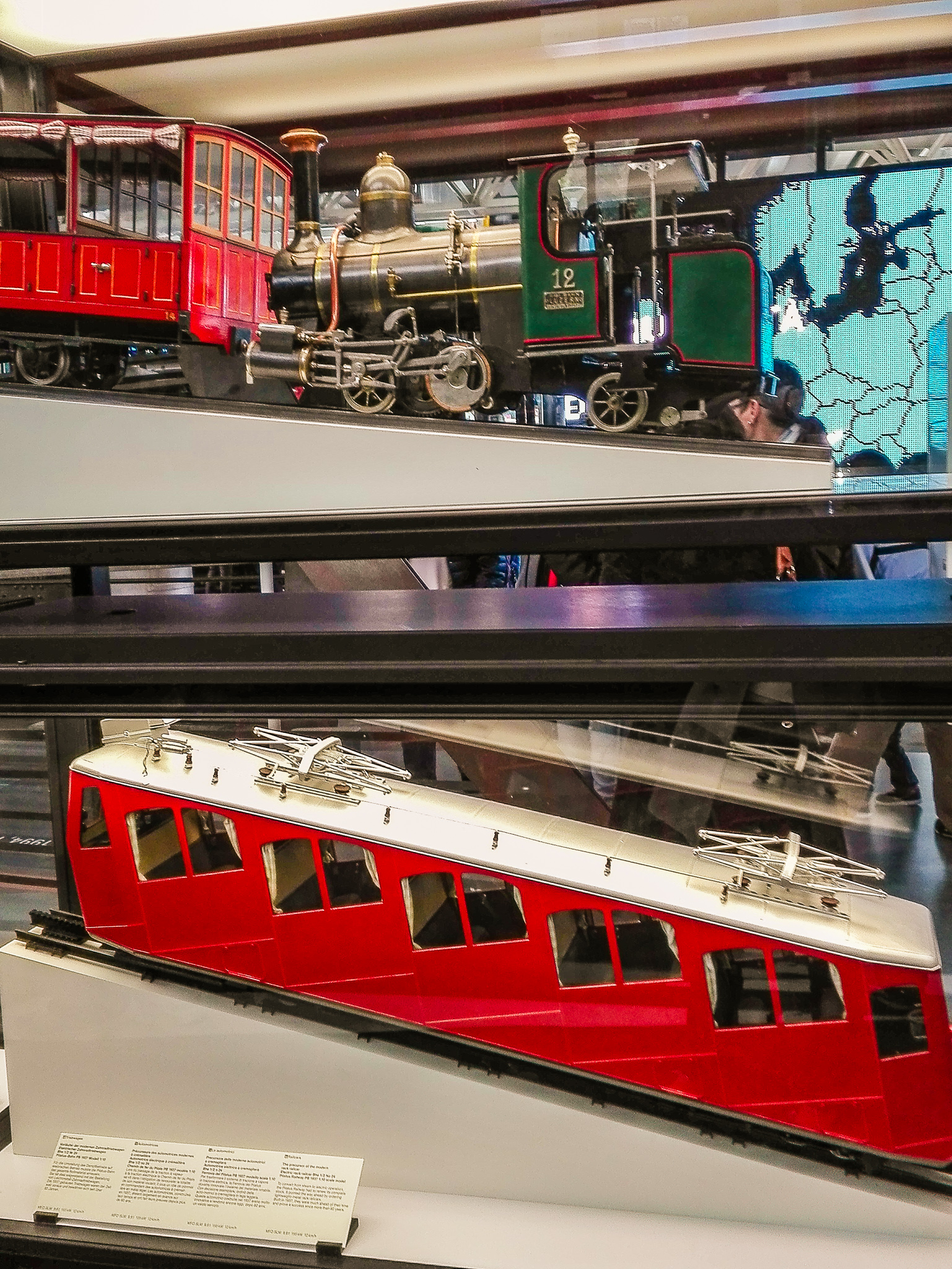 This is the case with locomotives Elephant – the largest steam locomotive in Switzerland, which was built in 1913.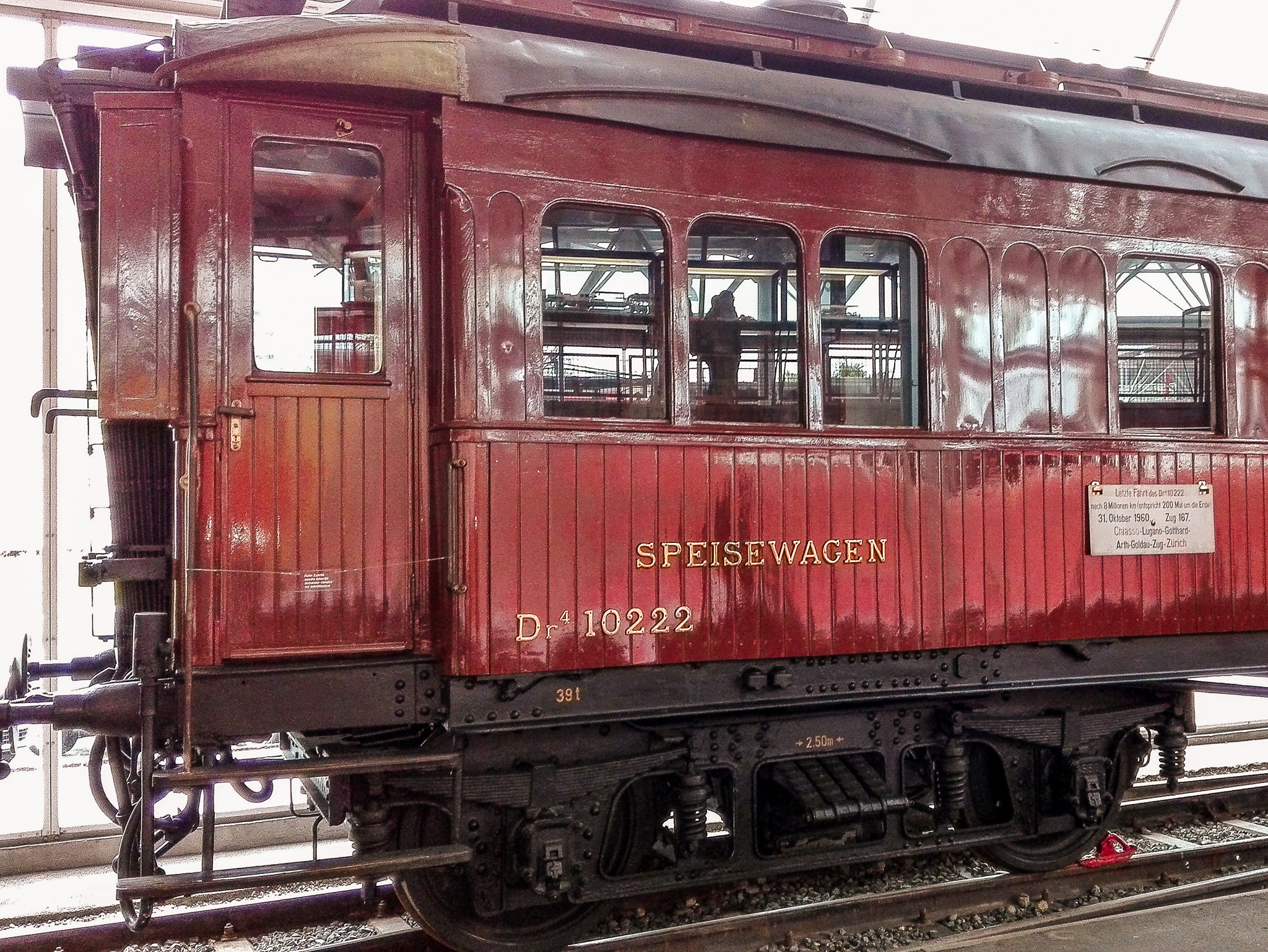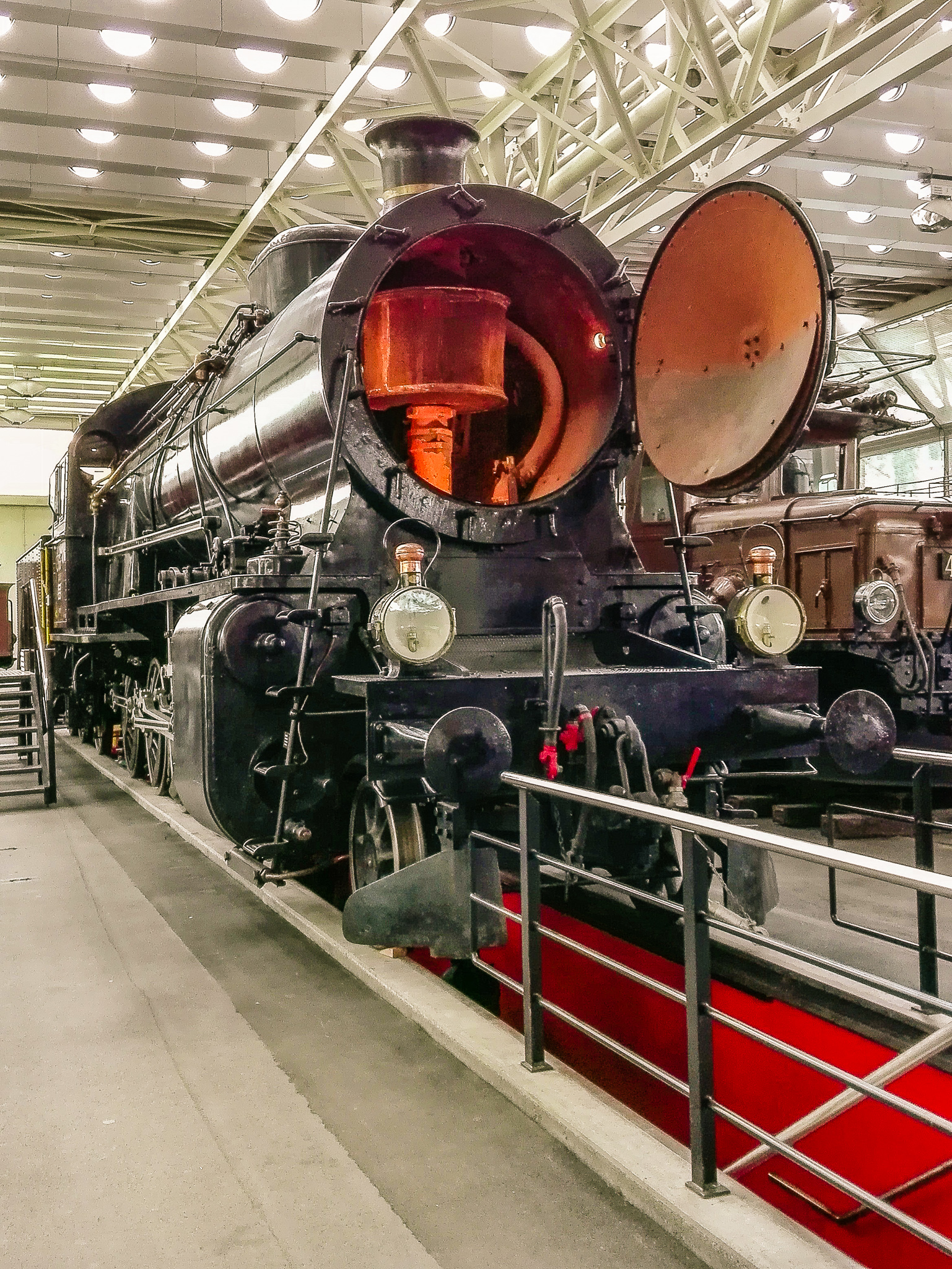 One part of the exhibition is devoted to the Gotthard tunnel – it was opened June 1, 2016 and is the longest railway tunnel in the world – measuring 57 kilometers! (You can read more here). You will find panels with photos depicting the work on the tunnel, the information about how demanding the whole project was etc.
Upstairs you can find precisely elaborated railway model – unfortunately we haven´t opportunity to see it as the children kept rushing forward to see more and more trains and we've tried not to lose sight of them, so we didn´t notice the stairs leading to the second floor.
 Automobiles
The most interesting part of this section is the "Car theatre". Visitors seated on an elevated gallery operate the voting system to select the vehicle they want to see. Selected vehicle is then transported by a special robotized system directly in front of the audience to the rotating stage, so visitors can take a closer look from every angle. In doing so, they´ll get a commentary on history and interesting facts about the selected vehicle.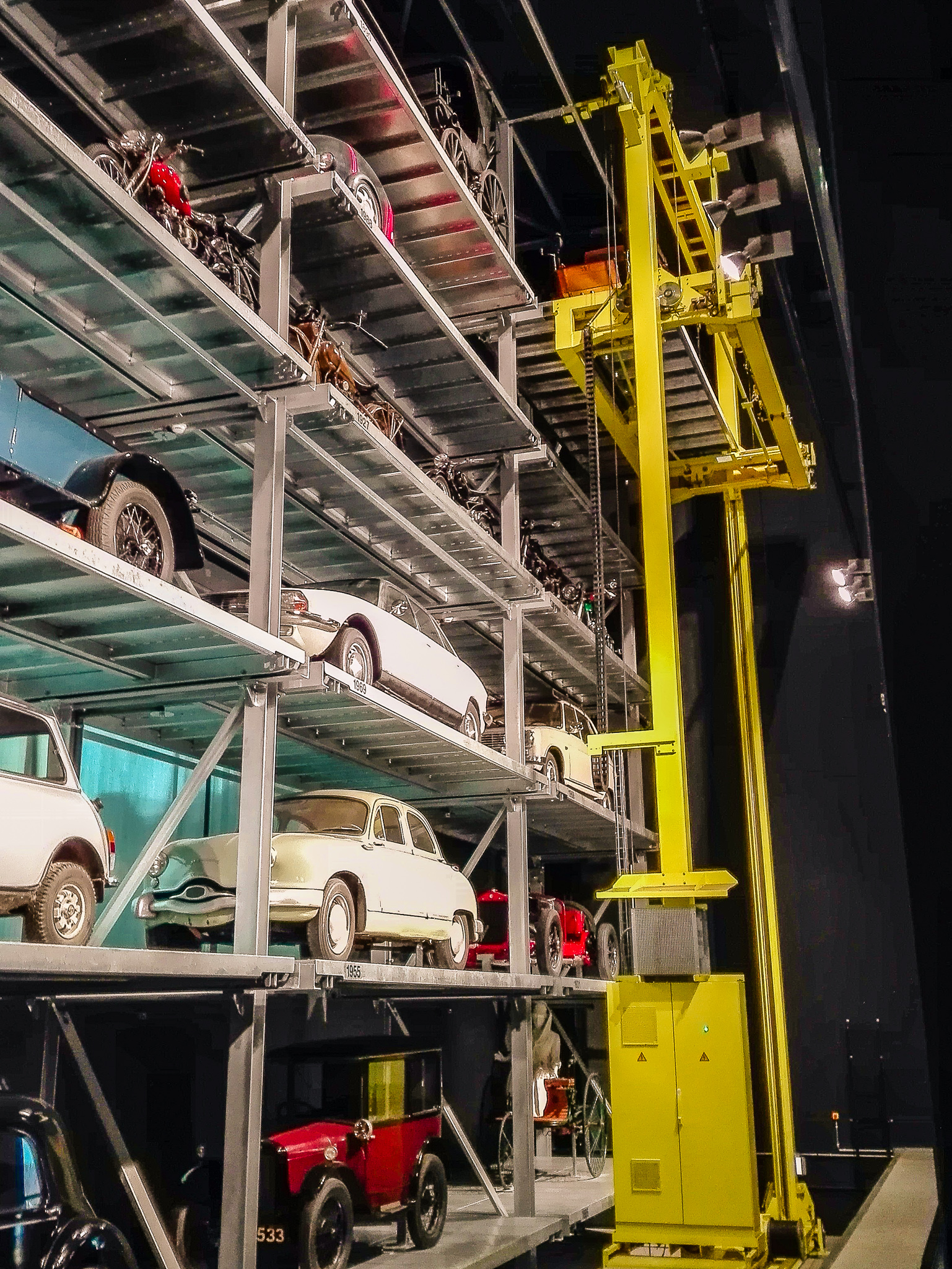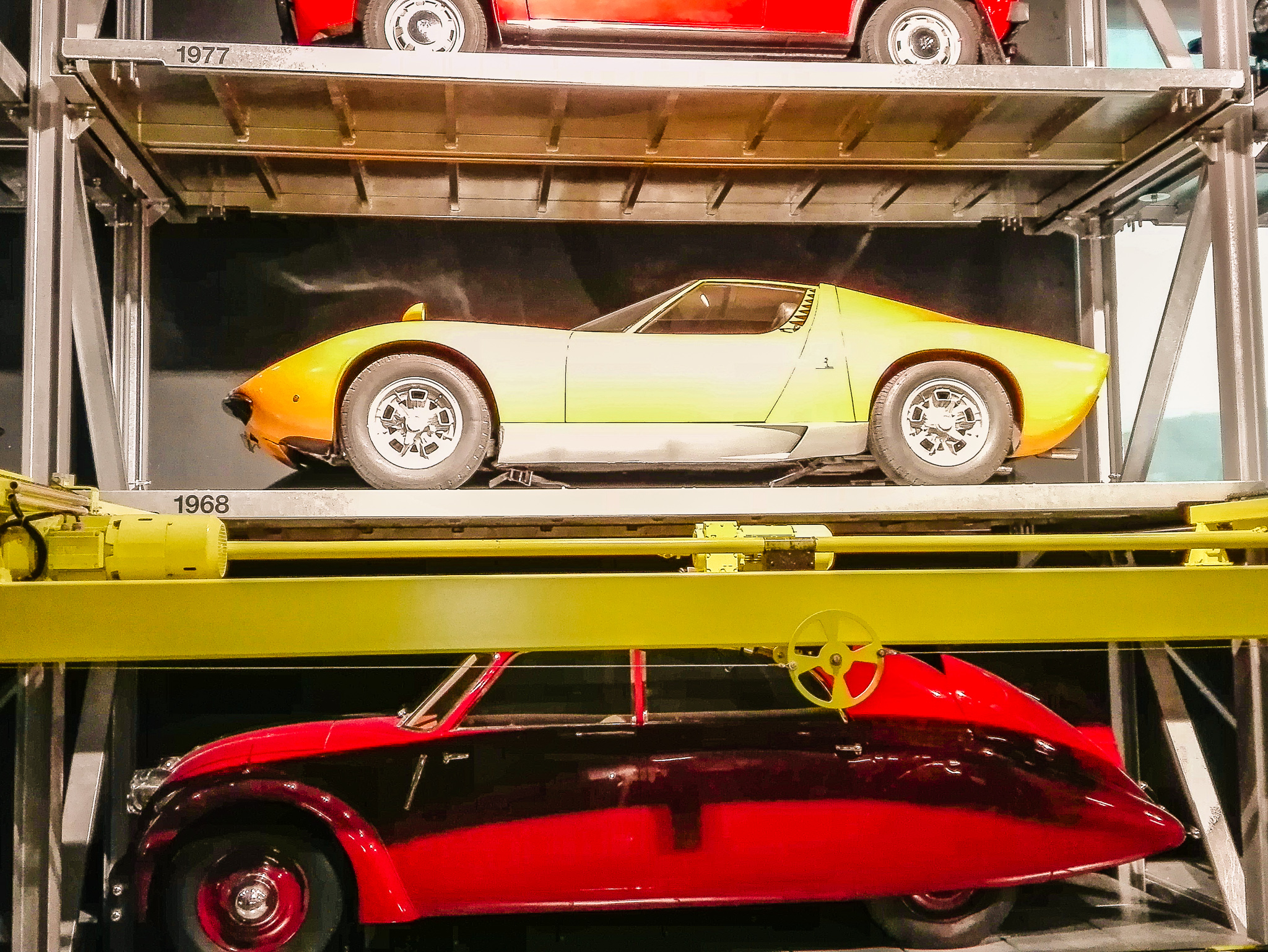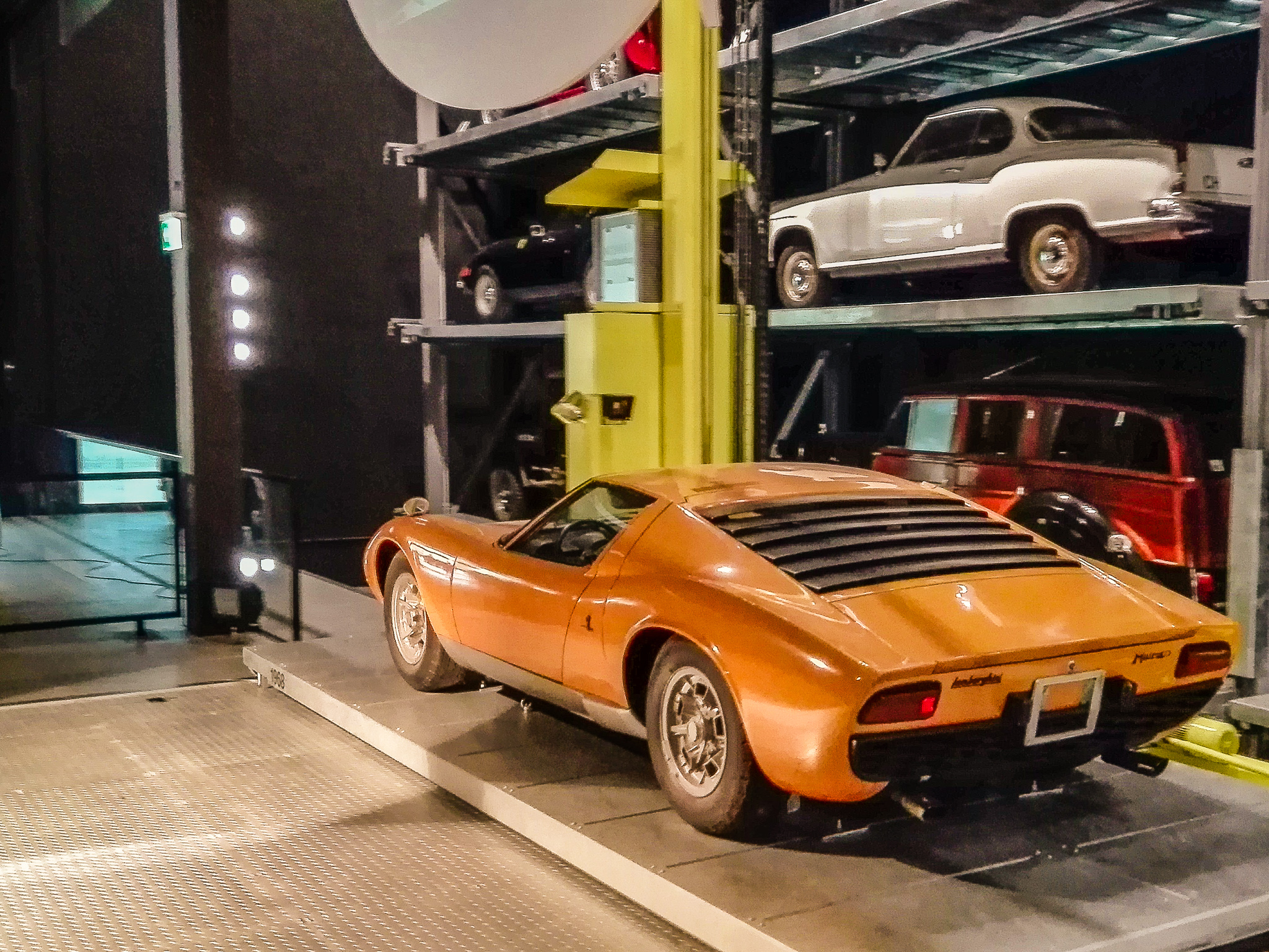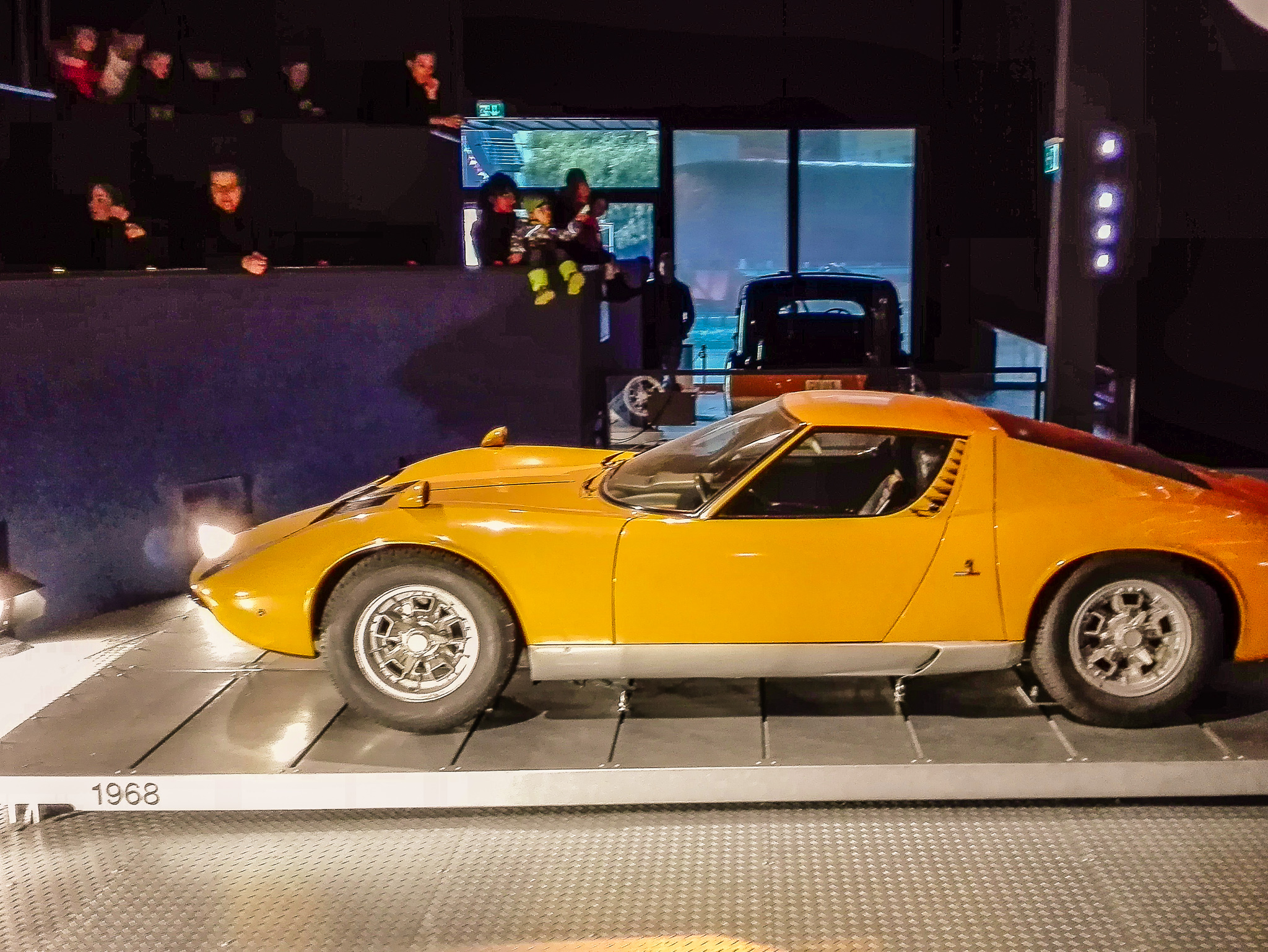 Ships and cableways
Switzerland is a land of rivers and lakes, and it is therefore not surprising that the major part of this section is devoted to inland navigation in these waters.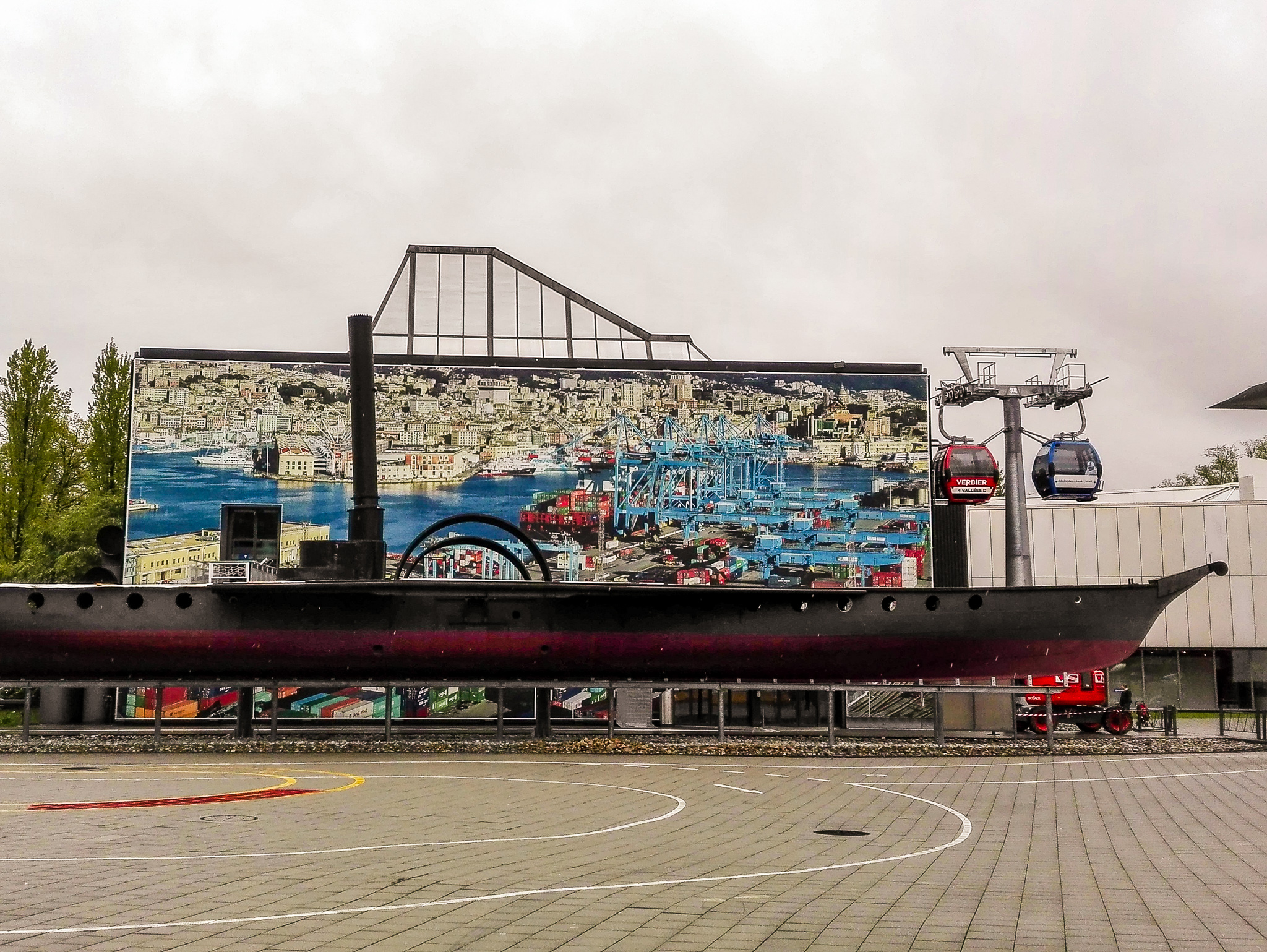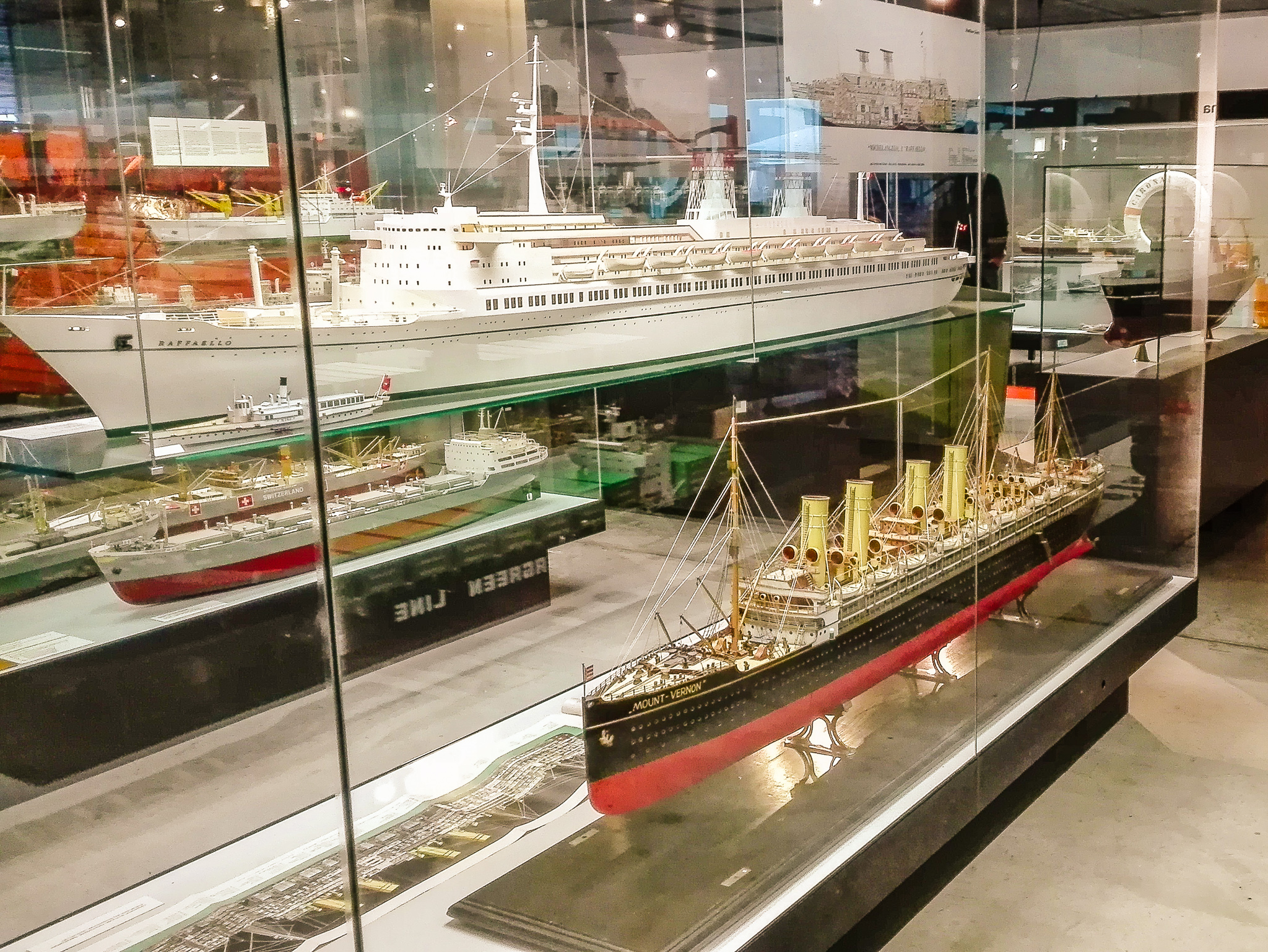 Worth mentioning is a paddle steamer SS Pilatus, that cruised the waters of Lake Lucerne in the years 1895 – 1966. In the museum you can see what its engine room (not a model, but the real part of the steamer).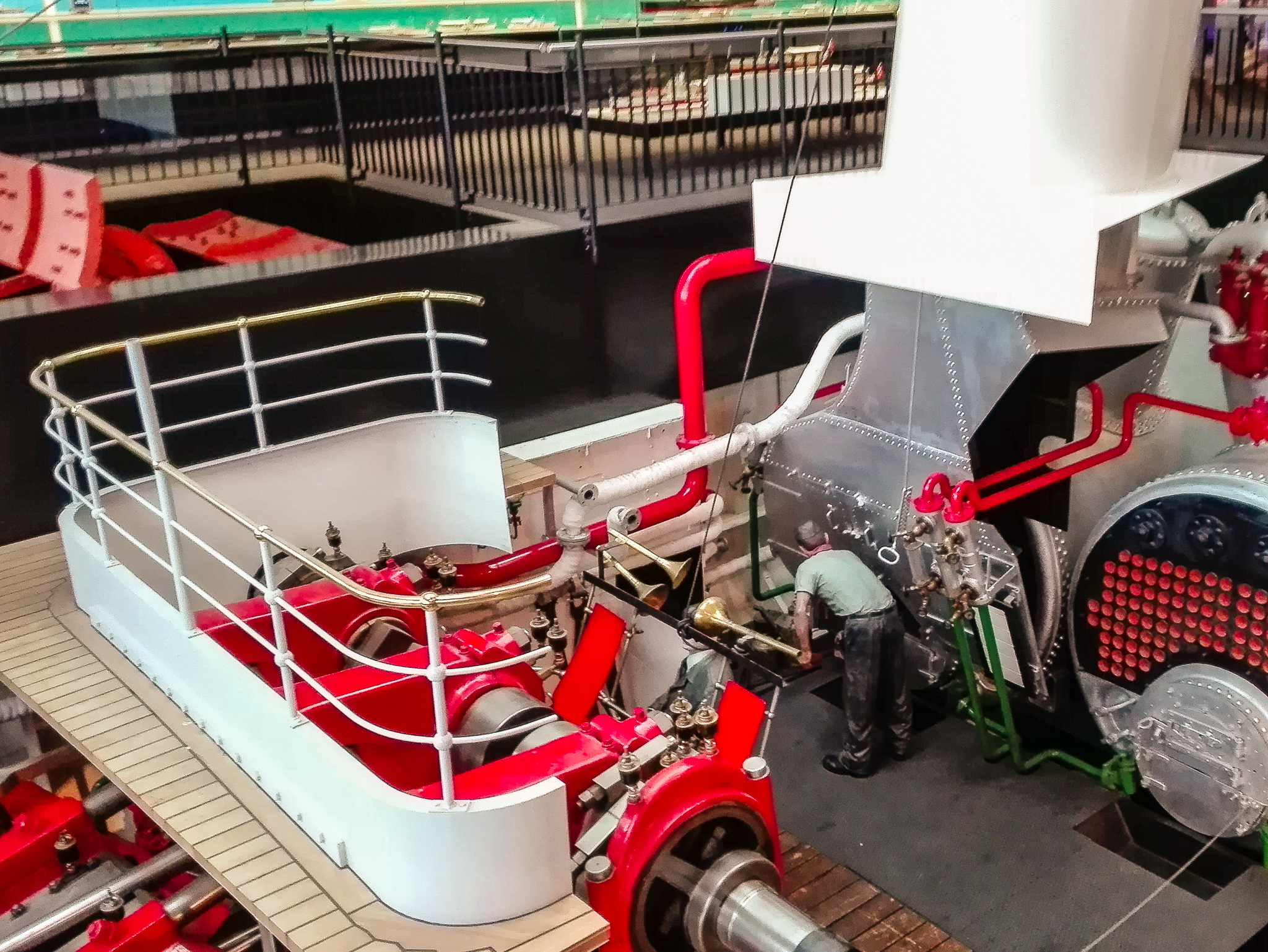 To make your visit more fun, four rowing machines are waiting for you here – you can make your own rowing contest. Who will be the winner?
The exhibition on the second floor then presents various types of aerial cableways, which take visitors to the Swiss mountains from the valley up to the mountain peaks. Here you can see how the first ski lift looked like, but also how look most modern gondolas that can accommodate several dozen people (on our trips we call them "buses").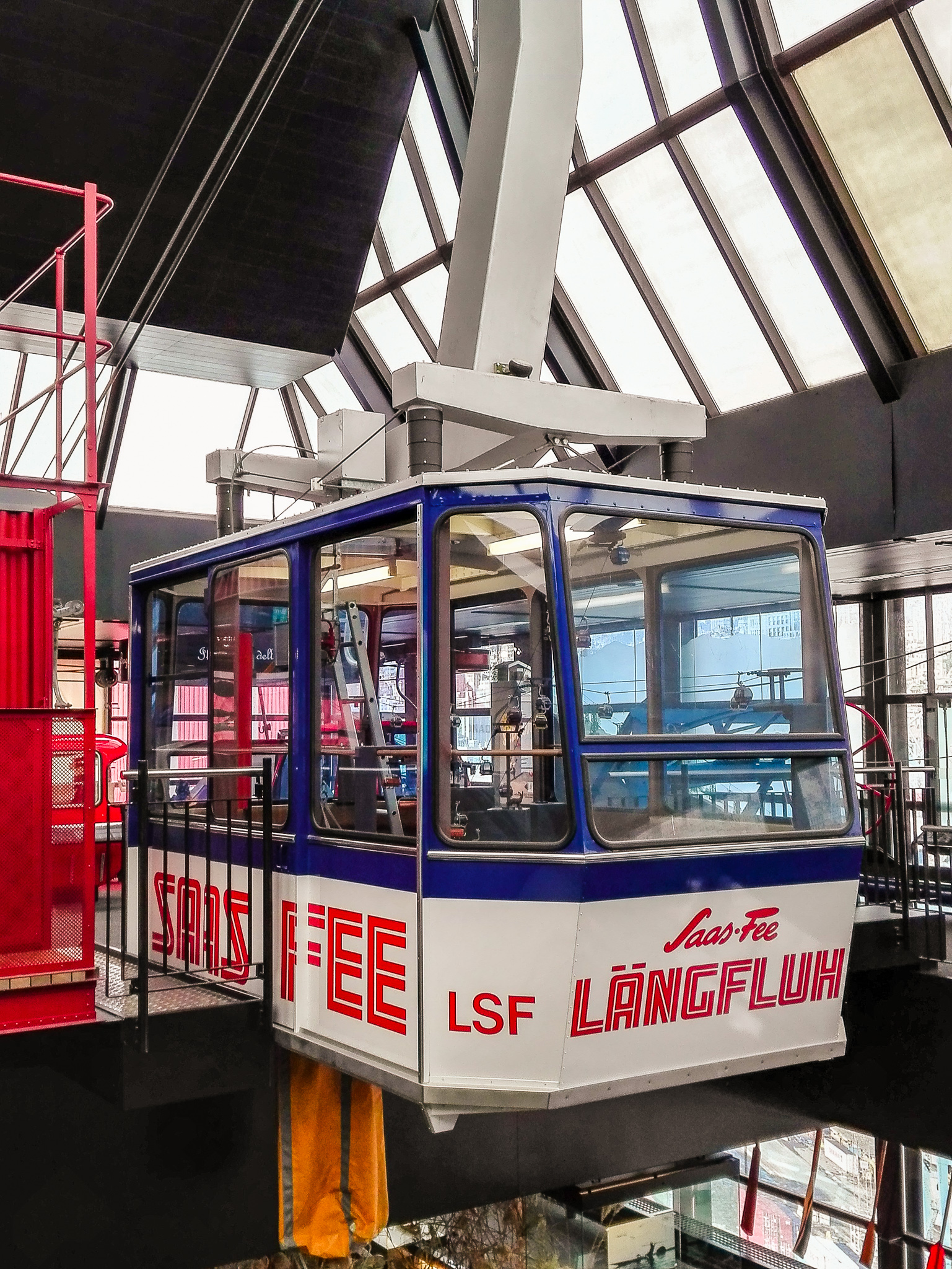 Aircraft
I think this is the most interactive part of the whole museum. In this hall, you will meet the pioneers of aviation, and so you can travel into space. You will try what it's like to be at the airport, but also sit comfortably inside a Swiss Air aircraft. Children can take a ride down the emergency slide and they can also became a plane – with a special flight simulator they can use their arms like wings and try to land the "plane" on the runway at Zurich airport. I must say that we spent a good long while here 🙂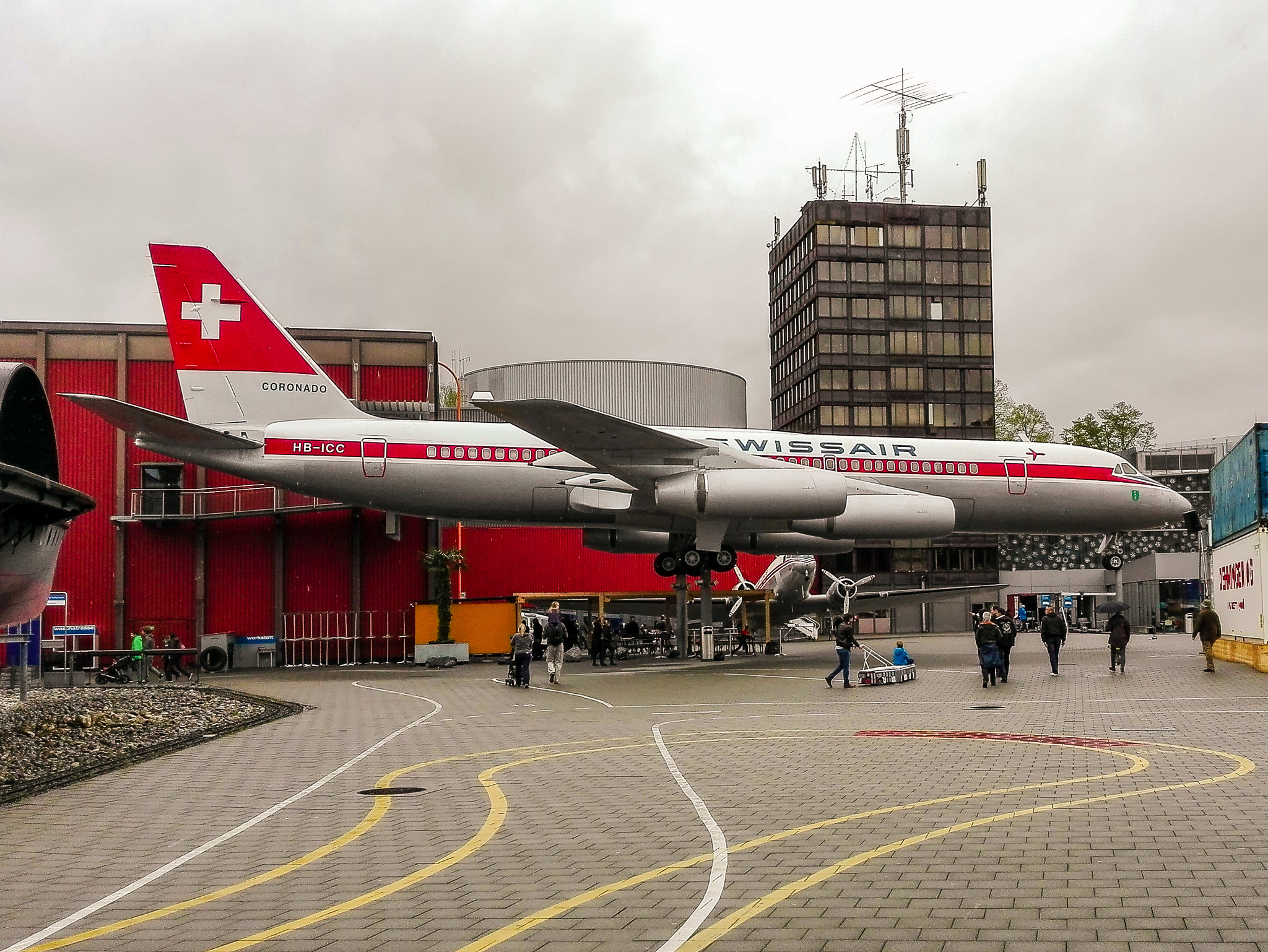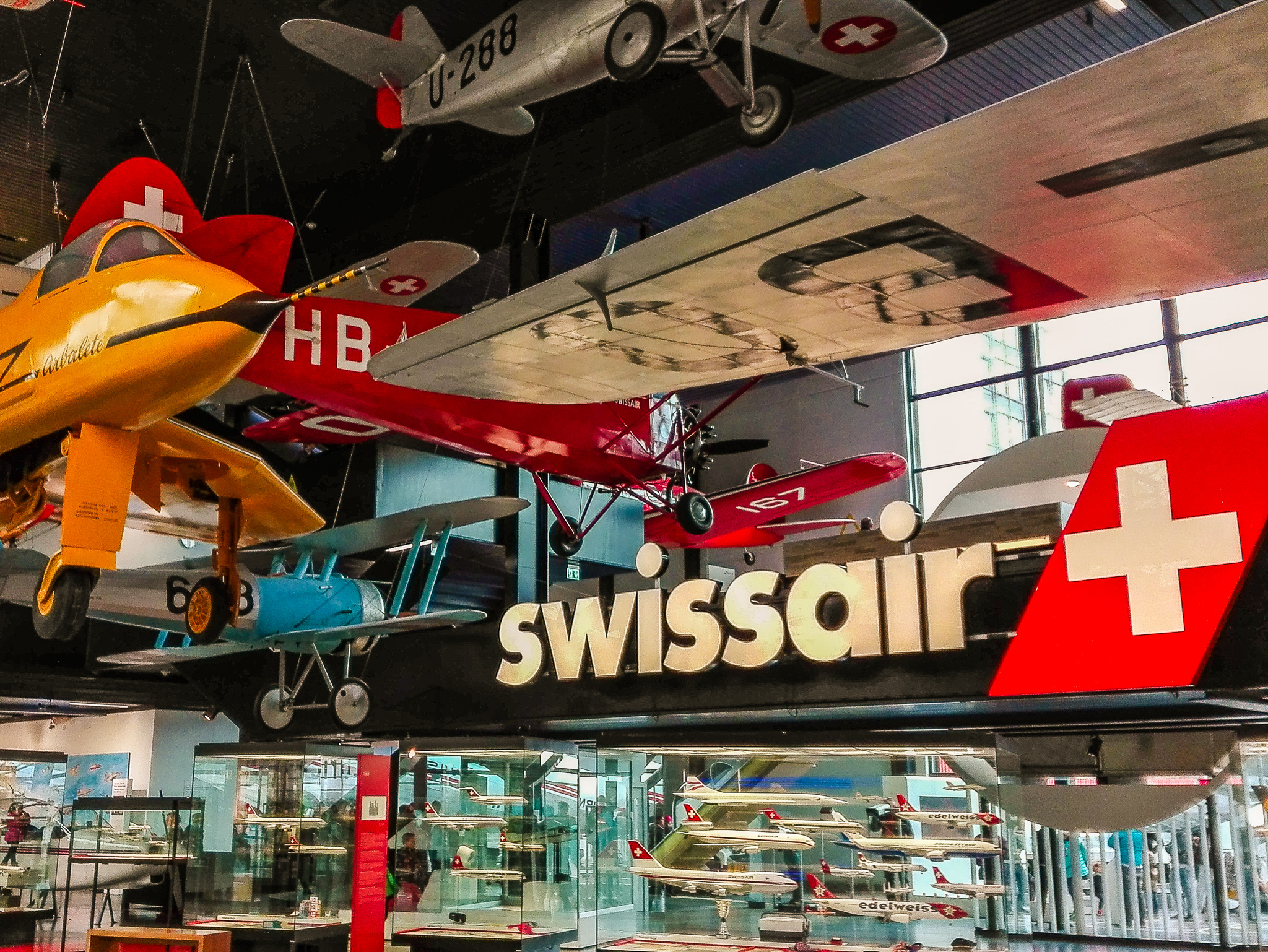 For adults and older children, there are prepared two other simulators – a helicopter and a fighter plane. Unfortunately for us you have to queue quite a long time, so we gave up waiting 🙁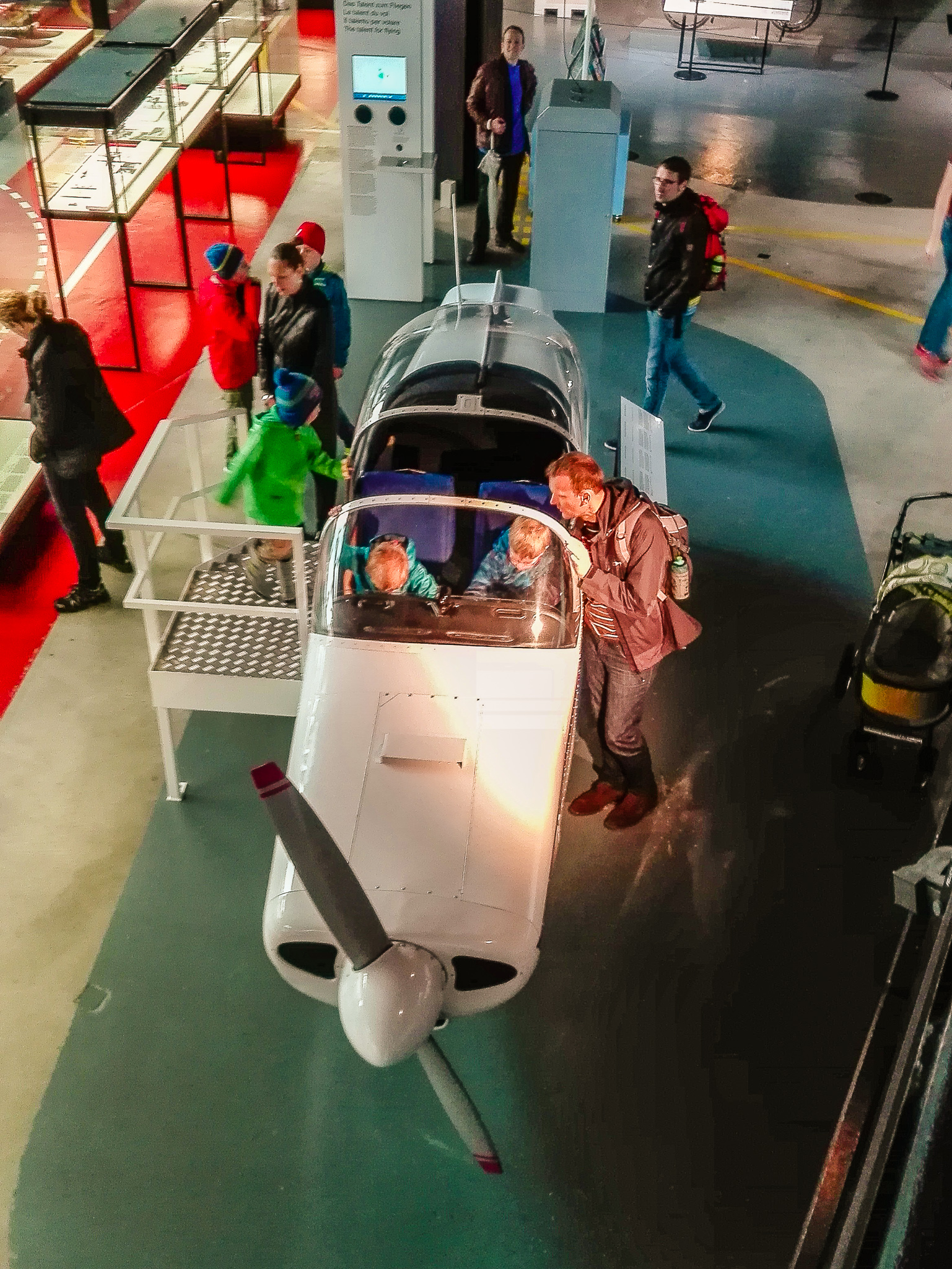 Proof that our children enjoyed the transport museum, be it that every other week they ask when we are going there again. And I tell them that some time we definitely do. Because there's a lot of things that we´ve missed during our visit. In addition to the model of the Gotthard tunnel mentioned above, we also haven´t been to the Planetarium, children haven´t taken a ride in the garden railway, we haven´t been to a newly opened media world and most importantly: we haven´t enjoyed Lindt Chocolate Adventure !!! That can´t definitely be missed next time!
Tip
If you are a TCS card owner, be sure to take it with you and show at the ticket office – 20% discount on admission fee is certainly very interesting 😉
If you
don't
want to miss any of my recent posts please sign up for my blog in the top right-hand corner of this page. Thank you. Be sure to follow me on
Facebook
,
Pinterest
, and
Instagram
. And of course, I look forward to reading all your comments.