Our recent visit to the Swiss Games Museum has confirmed me in the presumption that the age recommendations on some board games for children may not always be accurate. In my today's post, I bring you a selection of our favorite board games, which you don´t have to worry about buying even for younger children.

Dobble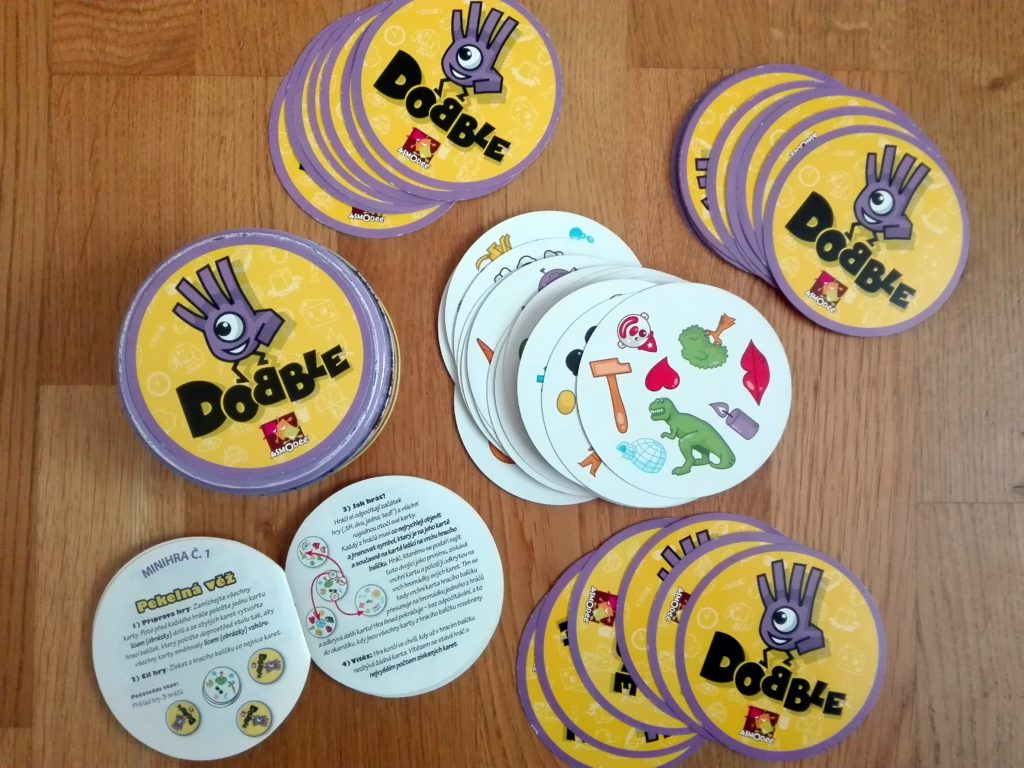 A great game, I would say our star. The recommended age of 6+ is highly misleading – 3-year-olds can play the game as well. In addition, the game is also suitable for traveling thanks to the sympathetic package in the can (note how our can is battered as we take it everywhere :)). In addition to the playfulness of the game, its advantage is that it is possible to play five different variants, which means you´ll never tired of that. It´s also a great fun to play it best after a couple of glasses of wine at family gatherings 🙂
Dobble is here available.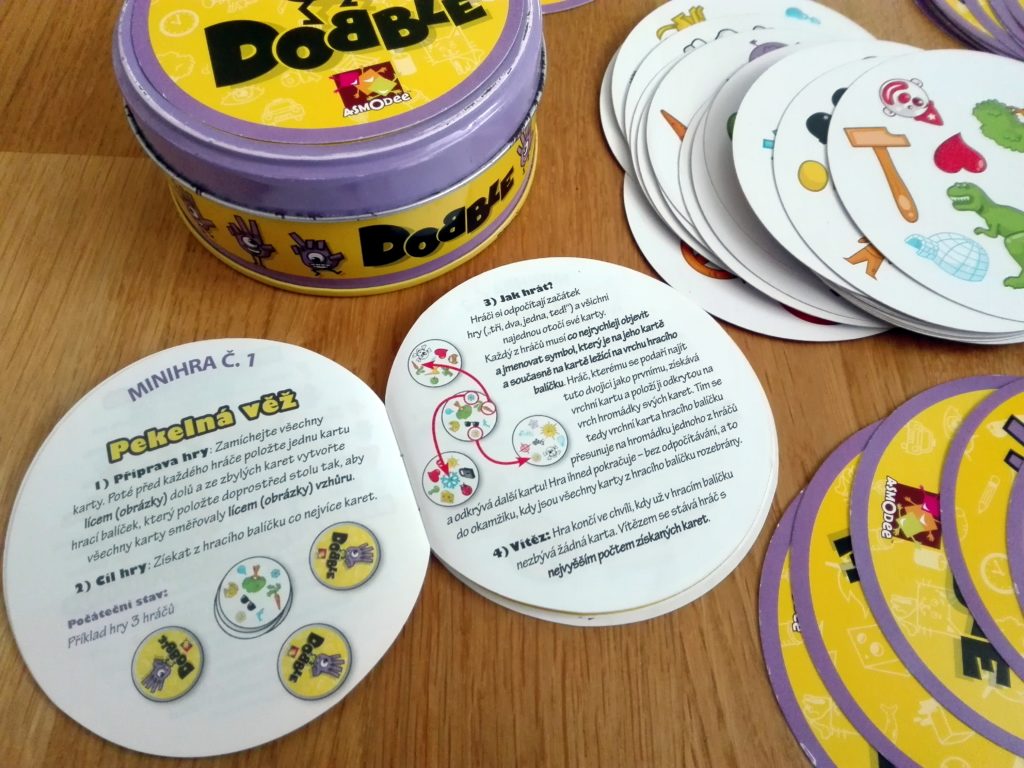 Ghost blitz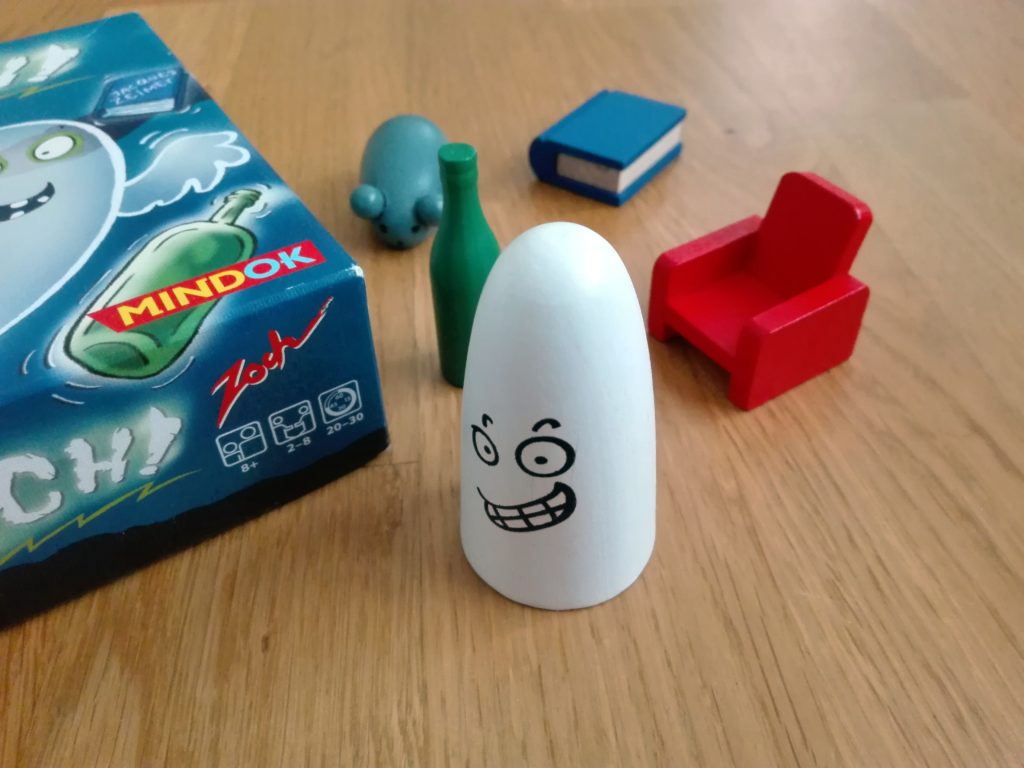 "This game is intended for children from the age of 8!" That's what I said to my sister when she told me she would buy the Ghost blitz game for our son tforhis fourth birthday. Eventually, she´s convinced me and I´m grateful for it. Because even the significantly younger children than mentioned in the recommendations on the box will handle this perception game (and believe me, sometimes they are better than we adults!). In addition, it is fast, so you spend it for 10-15 minutes, which is about a time that just younger children can concentrate on some activities.
Halli Galli!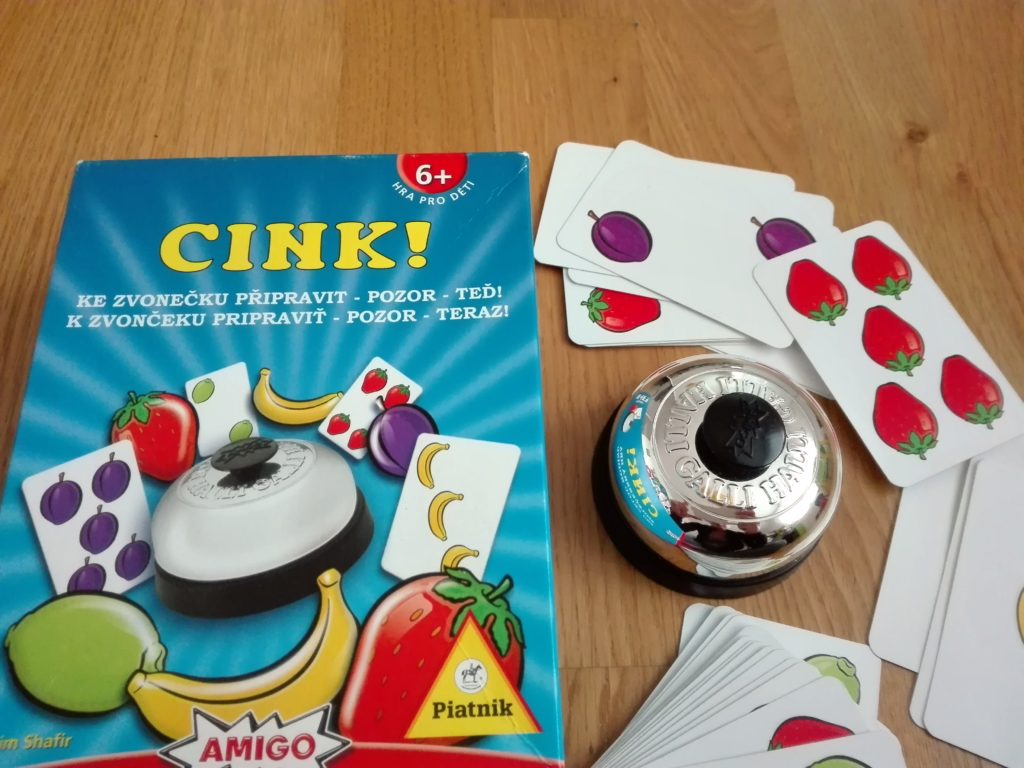 A wish to buy Halli Galli came from our son – he said they played it in kindergarten and he liked it very much. Another proof that the game intended for children over six years can handle even 4-year-olds. In addition to the perception and fast reaction, the children learn to visualize the numbers (although only the fruit on the cards, but it is also the basis to learn the number of dots during a dice roll once).
BrainBox Maths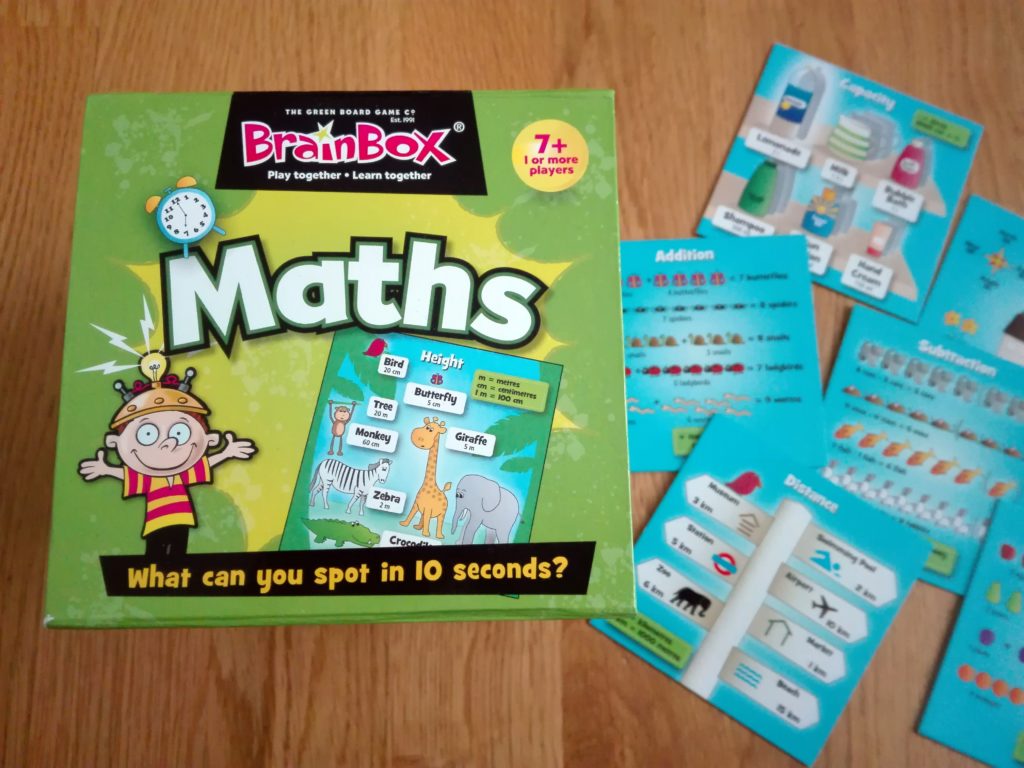 Games from BrainBox are rather didactic but not boring at all. In Maths, children learn in an entertaining way what they would have to do once in school. Although some cards are in my opinion too complex ever for the seven-year-old children who this game is intended for (sets, diagrams, percentages, pi, etc.). But you can select cards with easier tasks that can handle five-year-olds. Using pictures of animals or fruits, they learn the basics of addition and subtraction and other mathematical concepts.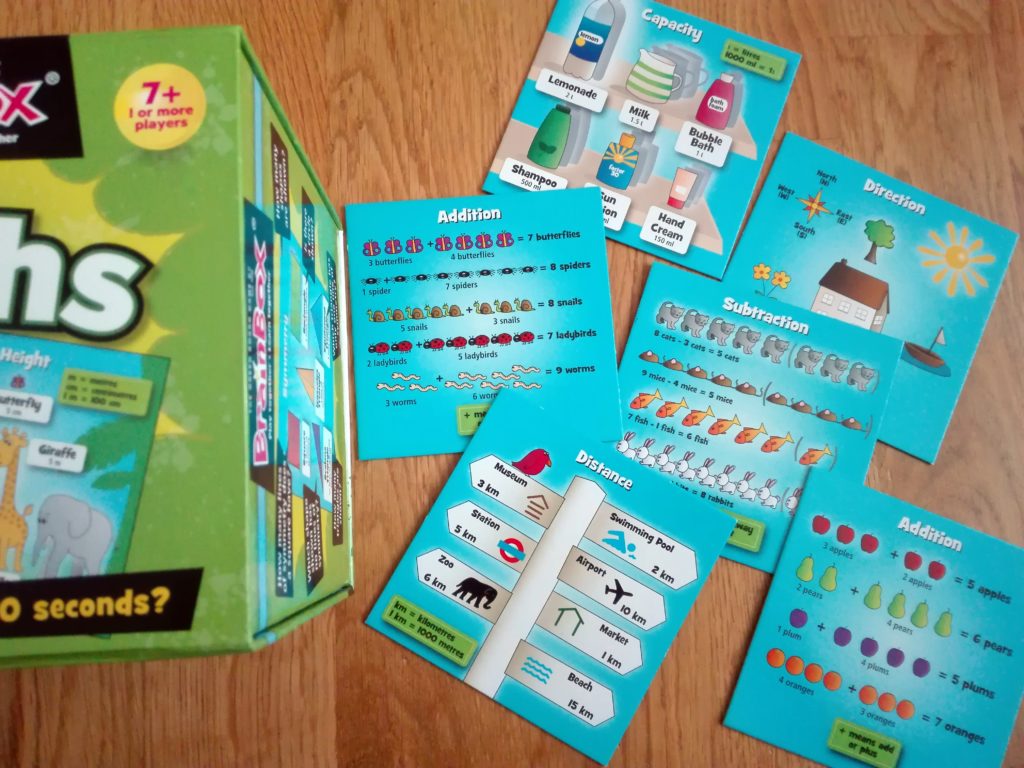 Stickeez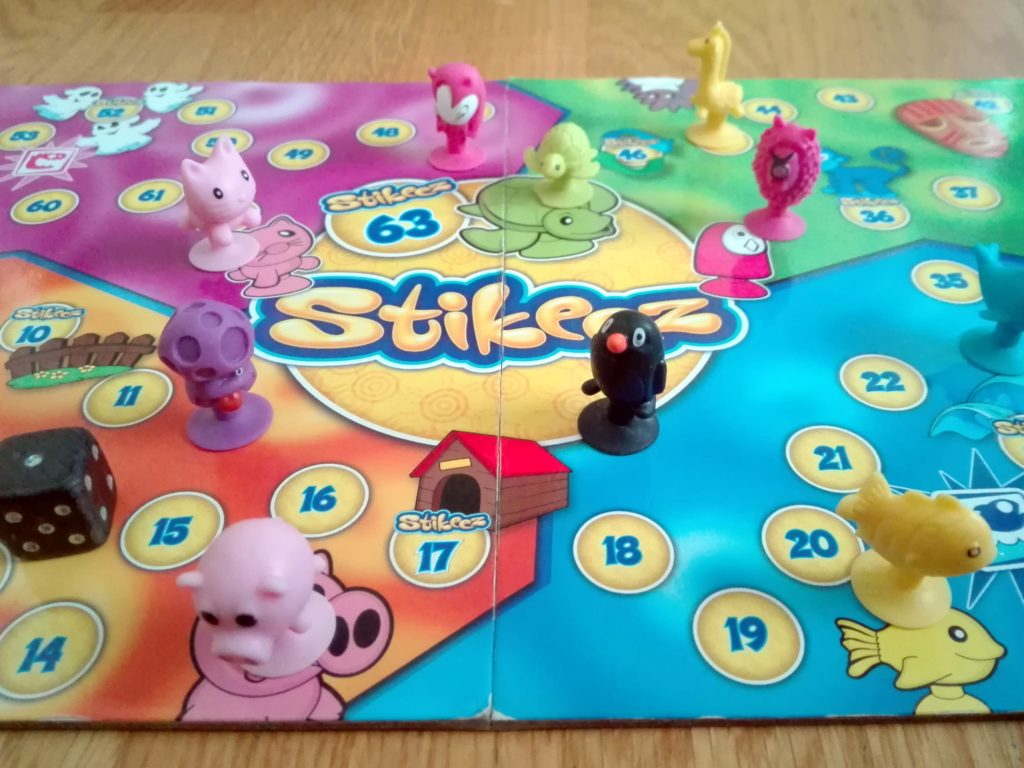 This game, I think, is very suitable for training for longer games. According to our experience, Stickeez can handle even 3-years-olds, because the game is based on simple moving the figure forward by the number hitting on the dice, or backward, holding one round etc., depending on which field you reach. The game is fast and even younger children will take it before they reach the finish line.
Bandolino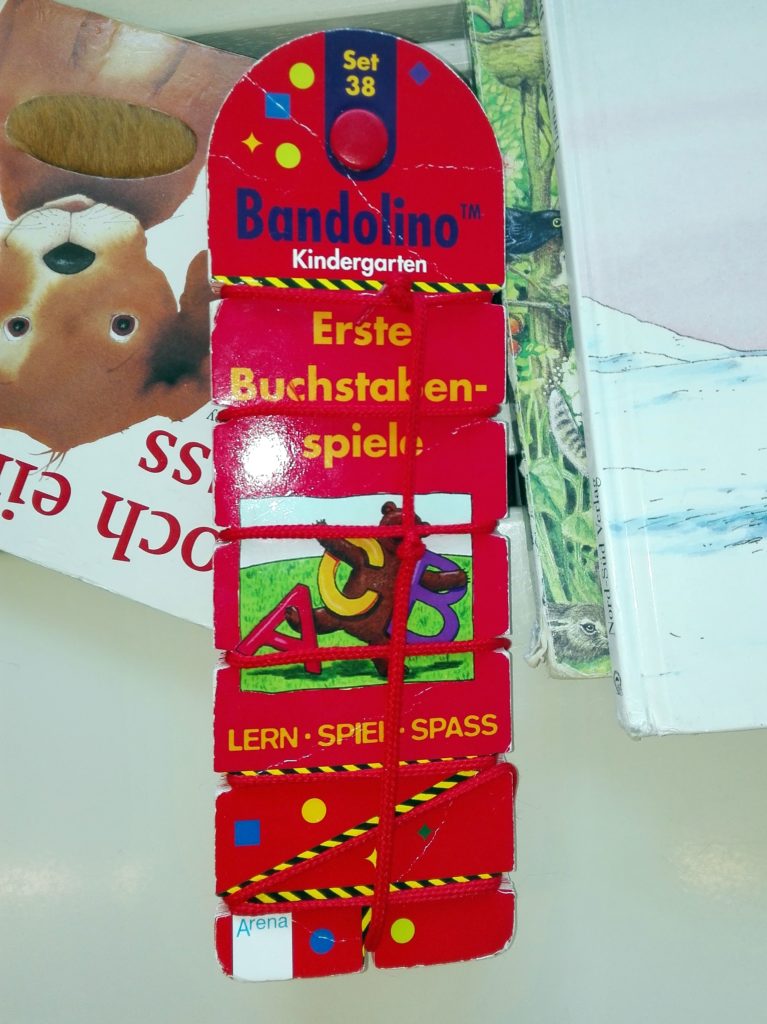 Bandolino is not a board game but a didactic game, intended only for one "player". But many times it has proven well during our long car rides or on a plane. Children can enjoy themselves and train both the logical thinking (they have to assign two pictures to each other) and the motor skills (the pictures must be connected by a string). Some lighter tasks (such as assigning colors or searching for details) can perform even younger children.
Here is the Czech version: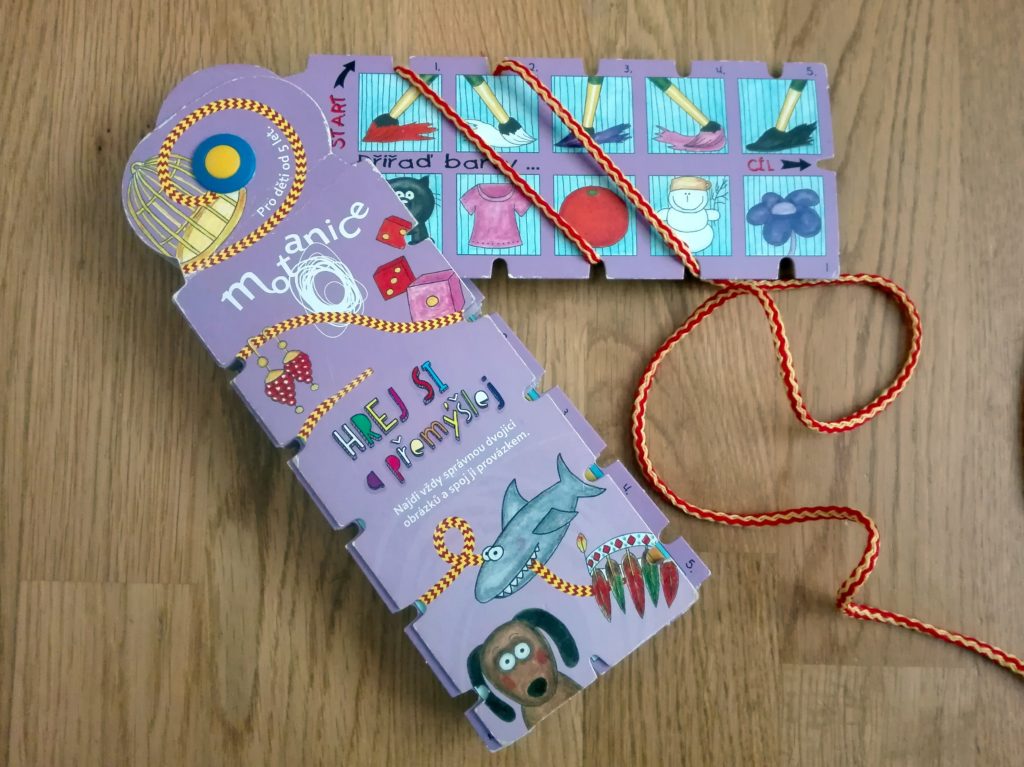 This is the list of games that can be played with younger children as well. Of course, there are plenty of others we like to play, but on the examples given above, I wanted to show you that you don´t always have to strictly stick to the recommended age when you are selecting children's games.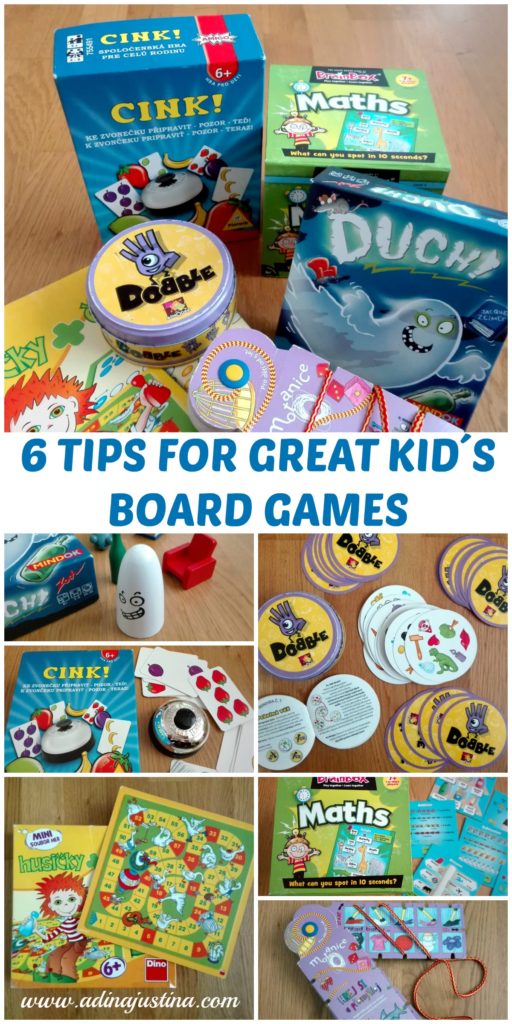 And what about you? Do you like playing games with children? Do you have any tips for interesting games that can handle younger children? Tell me in the comments!
If you don´t want to miss any of my recent posts please sign up for my blog in the top right-hand corner of this page. Thank you 🙂 I will appreciate any time if you share my posts on Facebook or Twitter. It helps get my blog out to more people, who may like my posts. Be sure to follow me on Facebook, Pinterest, Bloglovin, and Instagram.
And of course, I look forward to reading all your comments.
*This blog is a participant in the Amazon Affiliate program. If you purchase from Amazon using one of these links I may make a small commission at no additional charge to you! I don't ever link to items I don't actually recommend!